Facebook is the ever-growing and biggest social media platform with 2.5 billion users worldwide. No doubt, you can create a post daily or multiple times a day on Facebook. But that would require you to log in to your account, create a post, post it, and then log out. When we are using Facebook for business marketing, we do not have to put so much effort and time into posting multiple times a day. So, we will stress here how to schedule a post on Facebook and why should you schedule a post on Facebook.
Why Schedule Facebook Posts?
Scheduling posts on Facebook is beneficial in a handful of ways.
1. You can get a lot of time to create your posts
When someone is managing a business through Facebook, neither they have the time to log in daily and create a post nor they can keep the audience updated by logging in manually every time. So, when they are getting creative vibes, they create and schedule the content at once through social media scheduling tools. Doing this saves a lot of time, also they do not have to worry if they will be able to post a certain update at a specific time if they happen to be unavailable at a particular moment.
2. Consistent content means audience engagement
When there will be consistent content and posts update, it decreases the chances of the audience getting bored to a minimum. Regular updates keep the target audience intrigued and interested in your posts.
Keeping the target audience in the loop also makes us think that can you boost a post on Facebook? The answer is definitely 'Yes'.
How to boost a post on Facebook?
Select the post you want to boost from your Facebook page. The option is available in the bottom right corner of the post. Then select 'boost post' and set the required conditions. Your post will automatically reach the target audience.
3. An increase in audience engagement means meeting and connecting with more people
Maximum audience engagement is the key factor for your brand to grow if you are managing it through social media. When the target audience is satisfied by the content they are provided with and their interest is maintained through regular updates, they are more responsive to your brand. It ultimately gains you more followers and gives you a chance to connect with more people. And in business, exposure is always productive.
This is just an overview. If we think about exactly how many people use Facebook globally, then there are a total of 1.66 Billion users around the world who log in to their Facebook accounts daily. That's a lot more than the average ratio to make Facebook one of the best platforms for business marketing.
Here are some striking facts about Facebook.
The ratio of active users on Facebook is 2.5 Billion per month.
The ratio of per day active users on Facebook is 1.66 Billion.
The fastest-growing group of users is of 65 years and older on Facebook.
The US and Canadian Facebook users are only 10%.
About 74% of Facebook users are the ones with high income.
To reach out to this massive audience, you will need consistent updates and content for your brand. You can manage that by scheduling your posts on Facebook.
Also, when you are feeling motivated to write and create new content you can schedule all our posts at once to increase social media engagement. Saving much time and effort.
Your targeted audience is not online 24/7. For your brand to grow and reach the maximum audience, first you must determine the period when most of your audience is online. To do this, you can check the Facebook Insights present at the top of the Facebook page.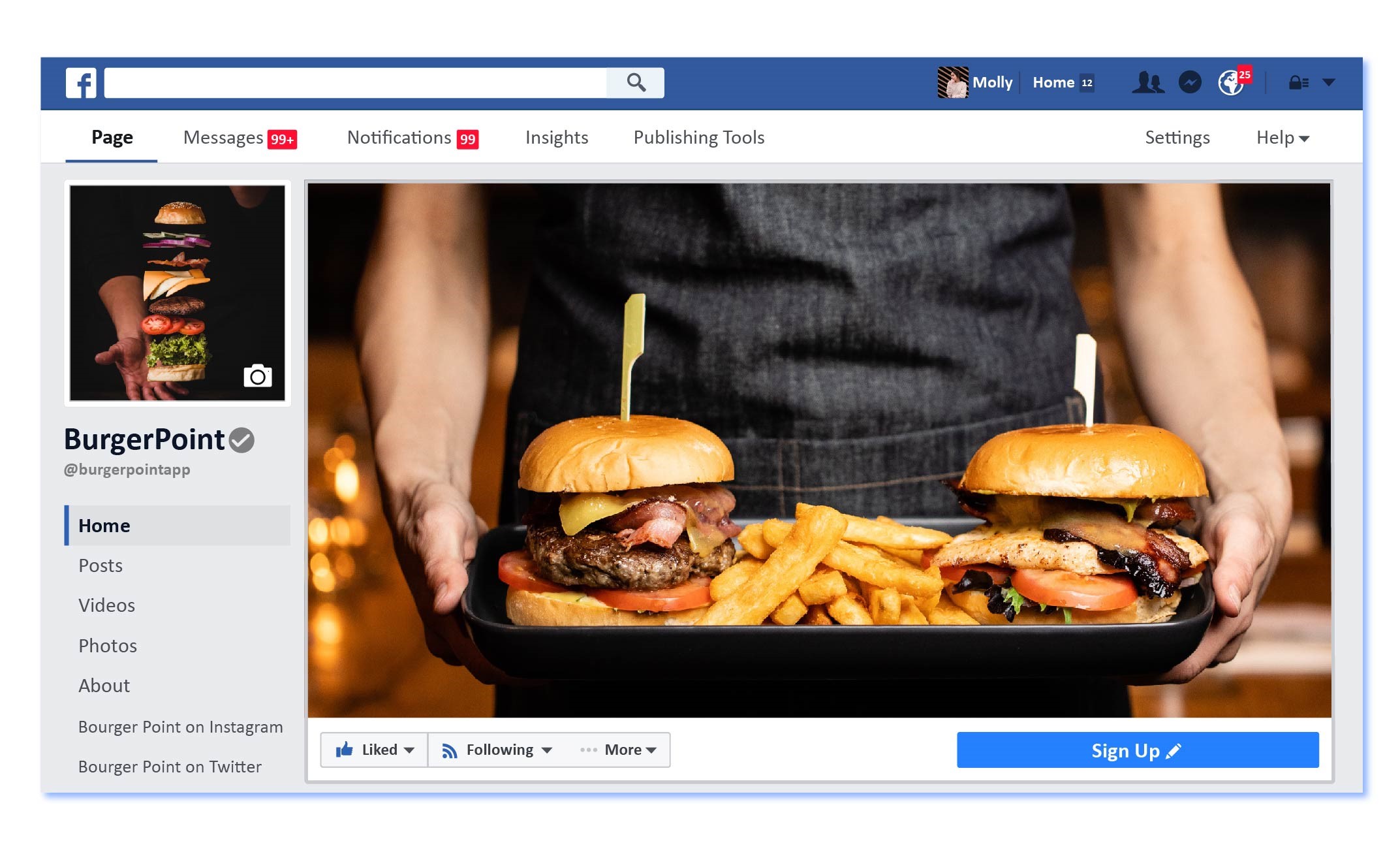 From there click the 'Posts' tab and you will get the chart of your audience engagement per week. Check for the most active hours of the target audience and the days audience is most active. Evaluate the peak engagement time of your audience and schedule the Facebook posts accordingly.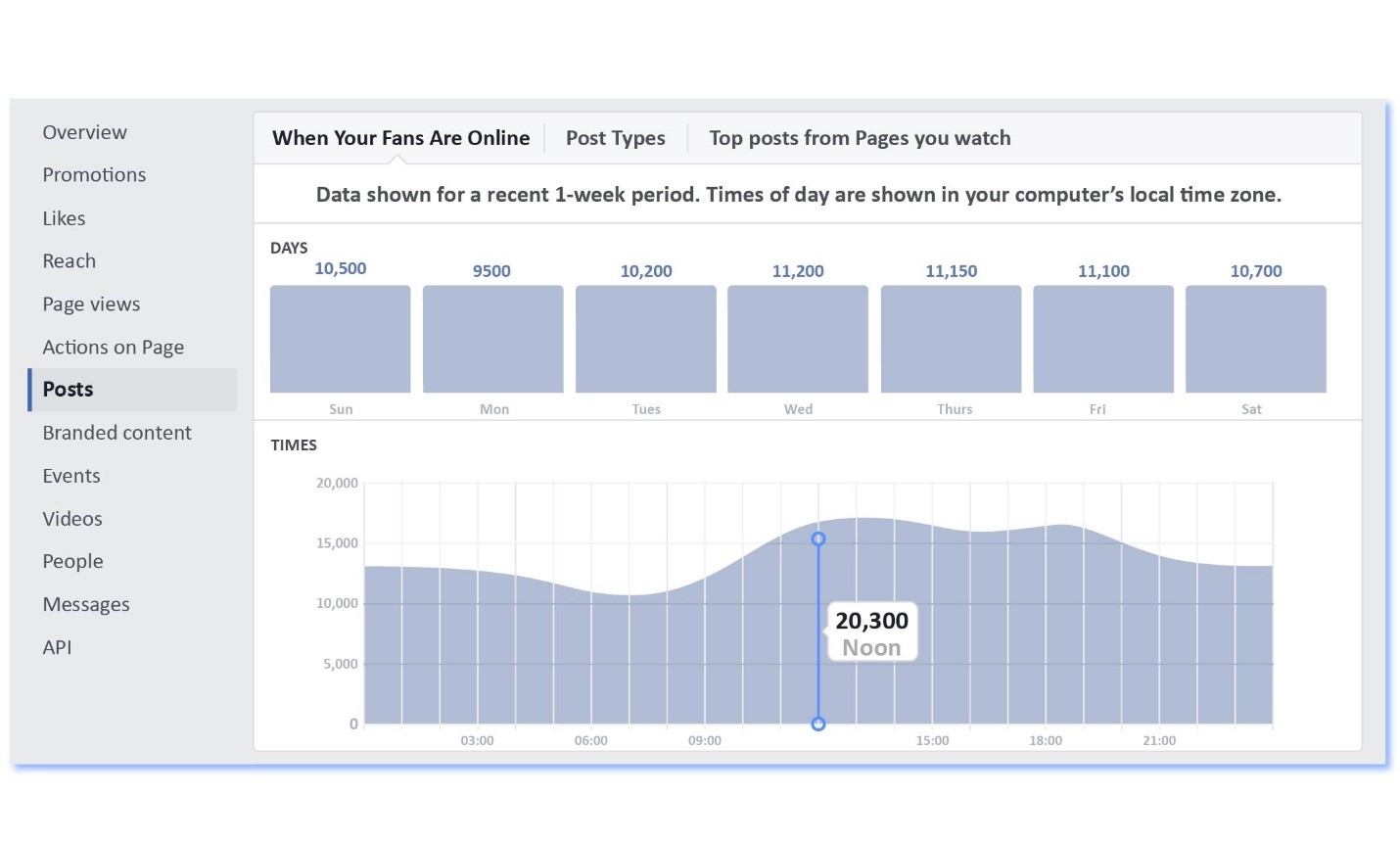 Increase Facebook posts engagement
To give your Facebook posts maximum exposure from the targeted audience, you will need to increase Facebook post engagement. To do this, evaluate the time when the audience is most active as described above, and post at the specific time.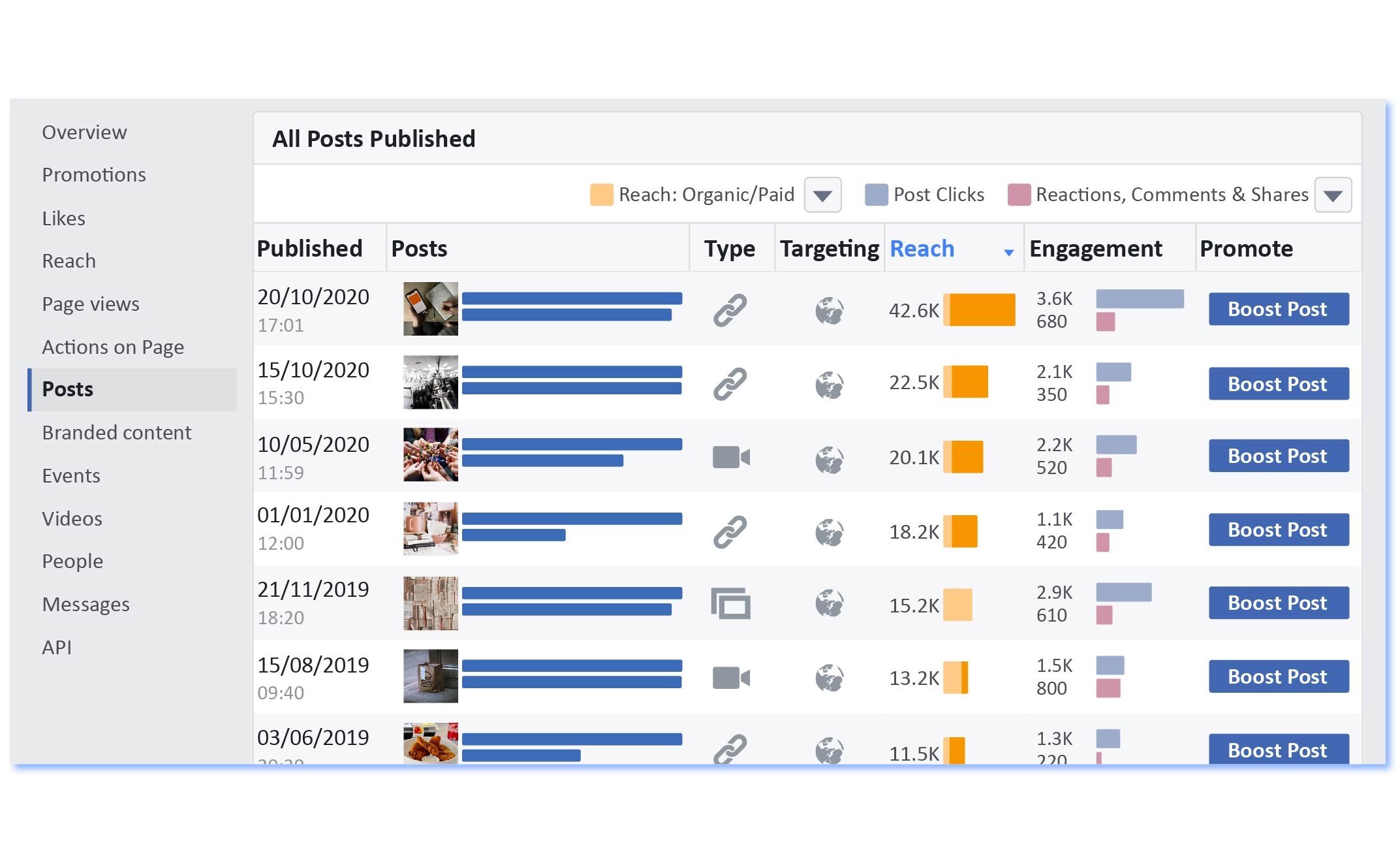 Also, keep track of the best-performing posts and the time they were posted. This too can be checked through Facebook Insights. Re-post the best performing posts to keep the best content evergreen.
(When you are using an SMM tool for post-management, it will automatically re-post the best content).
Can you have multiple Facebook accounts?
You cannot have multiple Facebook accounts using the same email. However, you can do it through different email ids. And you can manage multiple Facebook accounts from one place using a social media management tool like SocialBu.
How do I schedule a post on Facebook?
Scheduling Facebook posts is not a difficult thing to do. You can schedule Facebook posts directly through Facebook or by using social media management tools. If you plan to schedule the posts directly from Facebook, keep in mind that you must have a Facebook page to be able to use the Facebook post scheduler.
How to schedule a post on Facebook through Facebook Creator Studio?
It is one of the unique features that Facebook offers to page owners only.
To schedule a post directly from Facebook, first, you will need to create a post.
After creating a post, in the downward right direction, next to the 'Publish' tab, an arrow can be seen.
By clicking that arrow, you can schedule the post on your desired date and time.
Schedule Facebook Posts through SocialBu
The next way to schedule a Facebook post is to use a social media management tool. Scheduling the posts through social media management tools is more efficient and smoother. You can use SocialBu to schedule Facebook posts.
Log in to your SocialBu account.
Then add the Facebook Business account you want to manage from the top panel where the "addition sign" is present.
After adding the account, select the account and go to the "Schedule" tab from the top left corner. Then create your post and schedule it according to your desired time and date.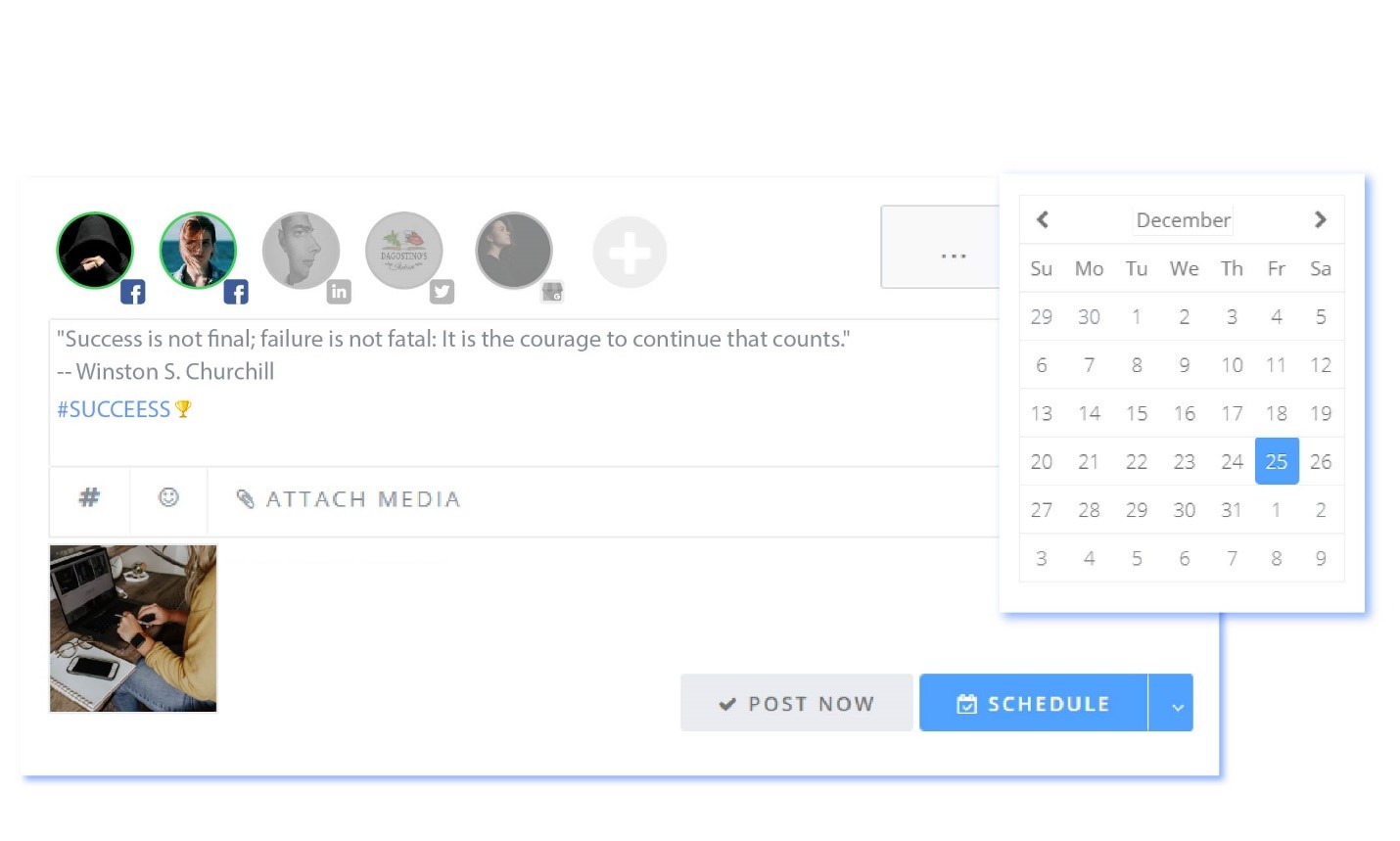 If you want to edit the scheduled post before it is published, you can do it by drafting the post and then editing it later. Once you think the post is ready to publish, you can schedule it on the required date and time.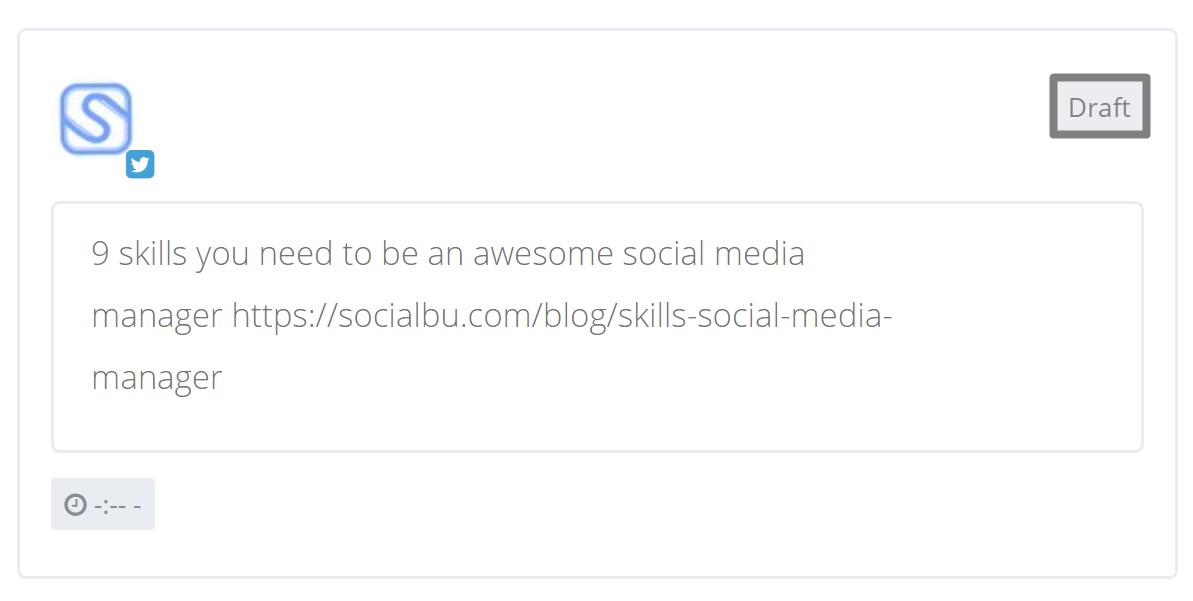 How using an SMM tool to schedule Facebook posts is more beneficial?
Scheduling Facebook posts through an SMM tool is more efficient in several ways.
An SMM tool provides a social calendar. The Social calendar displays all the scheduled posts in one place. If you desire to re-schedule a post, simply drag it to the desired date directly from the calendar.
With an SMM tool, you can manage multiple Facebook accounts with ease from a single interface. However, it depends on the monthly plan how many accounts can you manage at once from SocialBu.
If you use an SMM tool, you have the access to all in one social inbox. SocialBu will show a joined inbox for all your social accounts that you are managing through SocialBu. This way, one does not need to log in to different accounts just for the sake of checking the inbox. It can be done from one place for all the accounts.
SMM tools come with an edge when they allow Social media automation. It is a single answer to when people ask, can you have multiple Facebook accounts? With a social inbox, SocialBu also offers Facebook messenger auto-reply. With the automation feature, you can create a customized reply for the audience when they DM you. The reply can also be customized according to the specific keywords.
Chrome Extension for Social Media Marketers
If you happen to manage Facebook posts through SocialBu, it comes with a chrome extension as well. This way, you can access all your social media accounts directly from the desktop.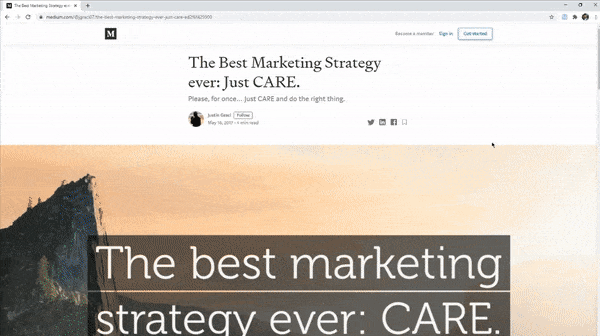 How to Manage Multiple Facebook Pages for One Business?
Using Facebook for the marketing of your brand or business means getting the most out of your audience. If you happen to have multiple Facebook accounts for one business to promote, it can get messy and tedious to handle all of the pages at one time. To manage all the Facebook pages, you can simply use just one social media management tool.
You can manage all your Facebook pages directly from "SocialBu" at once. No need to log in to different pages and post content separately for every page. With SocialBu you can handle as many pages as you want from one place. You can automate your feed, schedule your posts, build your timeline, and much more.
How Do I Schedule Facebook Posts on my Phone?
Now you know how to schedule Facebook posts and why it is necessary. Next thing is that you might be wondering if you can schedule your Facebook posts directly from your phone. Well, you would not be disappointed that SocialBu has a mobile application.
You can download the mobile application of SocialBu and schedule your Facebook posts right from your phone.
Final Words
No matter, if you want to schedule posts in bulk or one at a time, SocialBu can do either. There are many rumors about Facebook being not useful enough these days. For successful business marketing, the importance of every platform must be known.
By analyzing the Facebook user's ratio, we can not doubt the credibility of Facebook in business marketing. To make the most out of your content strategy, the targeted audience must be engaged. Every business marketer/strategist must know why and how to schedule a post on Facebook. So, they can understand the platform better and can get the most out of it.