Instagram is one of the most popular social media platforms that thrives on cool visuals. Since its launch in 2010, the platform has grown to rank as the world's 4th most active social media platform today. Over the years, Instagram has been introducing new and unique features to keep users hooked. One such feature is Instagram filters.
Recently, a new filter everyone is using on Instagram is going viral – the Cartoon Face filter. Just imagine the excitement of being able to transform your own picture into a cute cartoon-like image!
In this article, we are going to dive deeper into the new filter everyone is using on Instagram, and how to find and use it effectively. Let's get started!
What is the new Instagram filter?
Remember those Saturday mornings glued to the TV, watching your favorite animated shows? Well, Instagram has brought a piece of that nostalgia back with its Cartoon Face filter for your reels and stories!
Instagram's popular cartoon face filter is a fun and creative way to transform your photos and videos into cartoon-like versions of yourself. The filter uses augmented reality (AR) to add exaggerated features to your face, such as large eyes, a small nose, and a wide mouth. By using it, you are going to feel like a character right out of a Disney movie.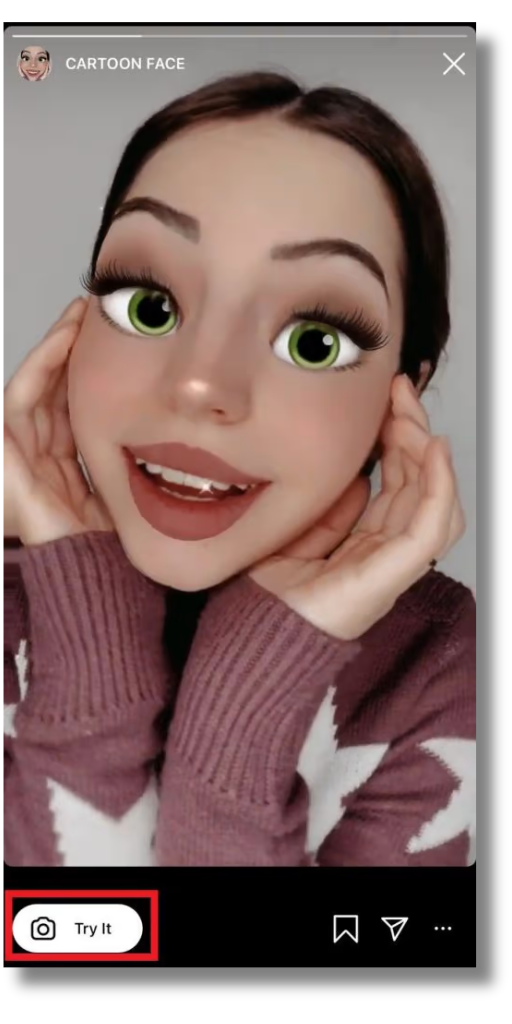 Although the cartoon face filter can be used on both photos and videos, it works best on close-up shots of your face. If you try to use this effect on a group photo or a photo that includes your entire body, the filter may not work as efficiently.
Nonetheless, with a little experimentation, you can create stunning and unique content to improve your reach and impressions on Instagram.
Finding the New Filter on Instagram
The Cartoon Face filter is a great option if you are looking for a unique way to transform your photos and videos into Disney-like characters.
To try the new filter everyone is using on Instagram filter, follow these steps:
Step 1: Open the Instagram app and tap on the camera icon, or add a new Instagram story.
Step 2: Swipe right until you see the magnifying glass icon or "Effects gallery". Then, select "Browse effects".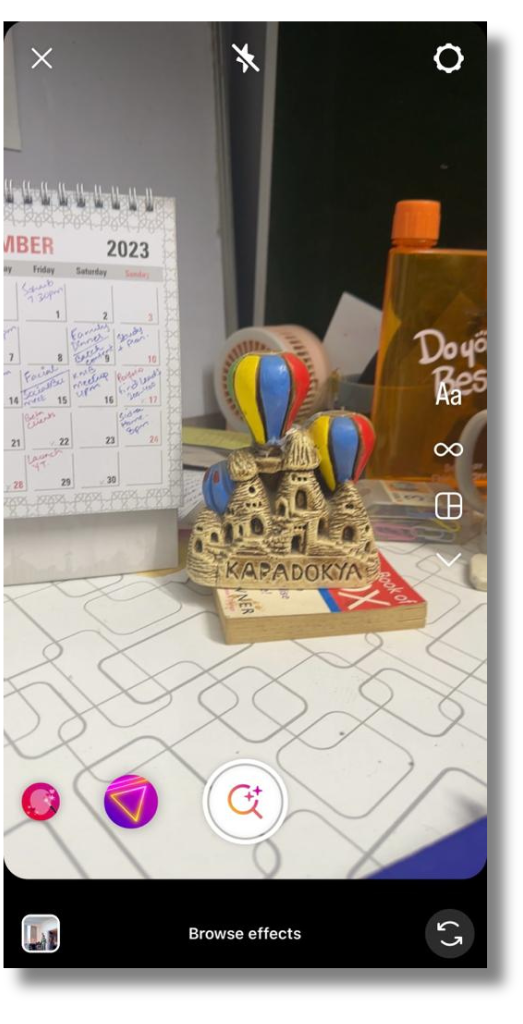 Step 3: Use the search bar to find the Cartoon Face filter and then scroll down to pick the one you like. Tap on "Try it" so that it activates your camera by automatically applying the filter for you to use.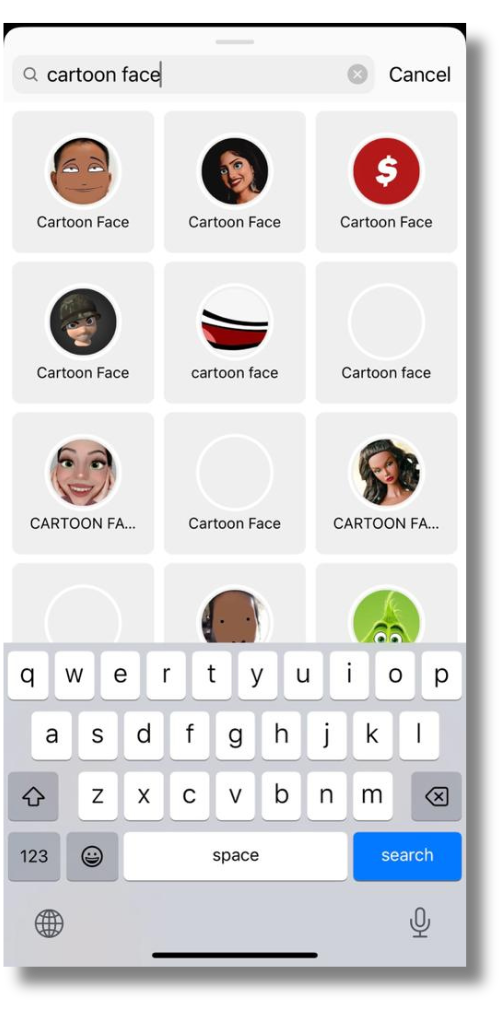 Step 4: After picking the Cartoon Face filter, you can take a photo or video of yourself, or "Save effect" to try again later.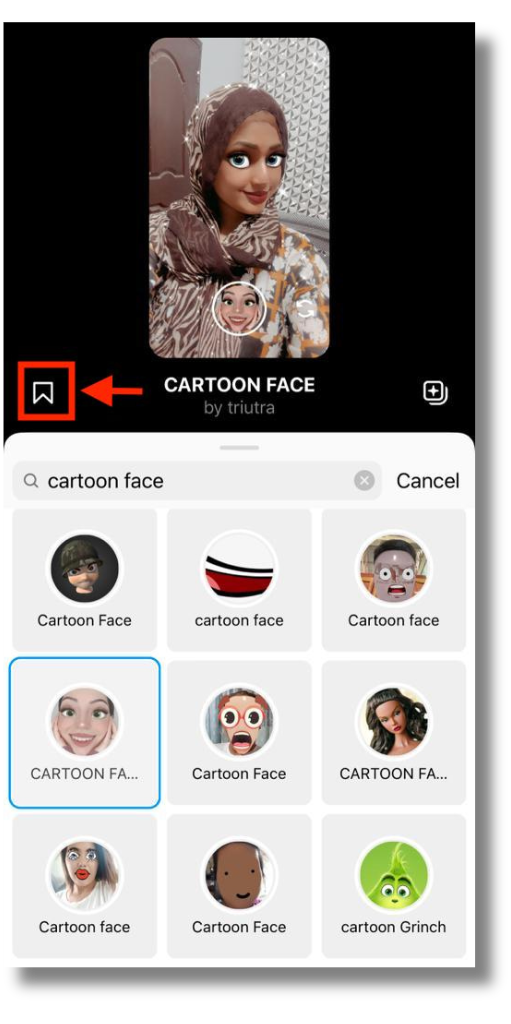 You are now all set to have fun with the new filter everyone is using on Instagram and get creative with using it to stand out.
What Makes the New Instagram Filter Popular
The Cartoon Face filter is basically a trip down memory lane, a chance to celebrate your inner child, and a reminder that Instagram is all about having fun and connecting with others. Who knows, you might even end up getting more followers without following them.
Additionally, you can conveniently personalize your cartoon look. Change your hairstyle, add quirky accessories, and experiment with colors. Then, share your cartoon transformation with friends and see who your character reminds them of!
Here are some tips for using the cartoon face filter to create the best possible results:
Use the filter in well-lit areas. The filter works best when there is enough light to illuminate your face.
Take close-up shots of your face. The filter works best on close-up shots of your face.
Experiment with different angles. Try taking photos and videos from different angles to see what looks best.
Benefits of Using Instagram Filters
Instagram filters go beyond simple photo and video enhancements. They are a means of artistic expression, branding, and engagement. Here are the top 3 benefits of using Instagram filters:
Visual Appeal
Filters offer quick and easy ways to enhance the visual appeal of photos and videos on Instagram. They can make even ordinary shots look more professional, colorful, or artistic, enticing users to experiment and share more content.
Ease of Use
Instagram's interface makes it simple to apply filters to photos and videos. With just a few taps, users can transform their content, making it accessible to a wide range of people, regardless of their technical expertise.
Creativity and Personalization
Filters allow users to express their creativity and personalize their content. They can choose filters that align with their mood, style, or the story they want to tell.
Moreover, you can set the entire aesthetics of your Instagram reels and stories. This way, your followers tend to associate certain filters with your personal brand.
Increased User Engagement
Certain filters, like those that add interactive elements or create fun challenges, can significantly boost engagement. Users are more likely to comment, like, and share content that uses these filters.
Furthermore, when users discover a filter they like, they often share it with friends or followers. This sharing creates a viral effect, spreading the popularity of certain filters. This is how the Cartoon Face filter too gained rapid popularity.
Other Popular Instagram Filters You Can Try
When used effectively, filters can make your images stand out and captivate your audience, making it an effective strategy for social media interaction. In addition to the new Instagram filter everyone is using, here are a few other popular filters you can try:
Old Film By _ghosh_
If you are looking to give your photos and videos a classic, vintage look, the Old Film Instagram filter is for you. This filter converts your content to grayscale and adds authentic glitches and scratches, making it look like it was taken with an old film camera.
Perfect for creating a nostalgic atmosphere in your photos and video, or adding a touch of sophistication and elegance to your content.
Good Skin V.2
Whether you're taking a selfie, posting a photo of your outfit, or recording a video for social media, the Good Skin filter is a versatile and easy-to-use option. So, if you want to achieve a naturally flawless complexion in your photos and videos, the Good Skin V.2 filter on Instagram.
The filter smooths out your skin, reduces the appearance of pores and blemishes, and gives you an authentic glow. Experiment with its 4 variations to find the settings that work best for you and have fun creating!
Custom Color By Instagram
Custom color filters on Instagram are a great way to add your own unique style to your photos and videos. You can use custom color filters to create a specific mood or atmosphere or to highlight certain colors in your content.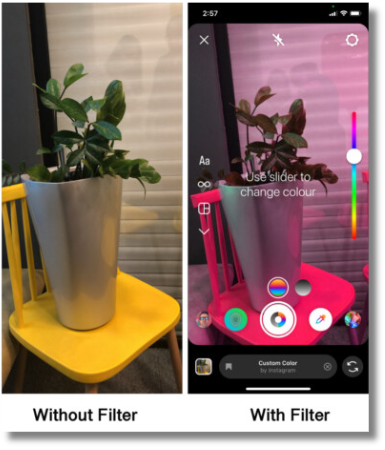 The Custom Color filter provides a variety of base filters available, including black and white, vintage, and dramatic. Once you have chosen a base filter, you can start to customize the colors by adjusting the hue, saturation, and brightness of each individual color easily.
FAVX By Agusfich
The FAVX filter on Instagram features a variety of grid-style layouts, including super-zoomed shots and upside-down shots. This makes it a great filter for capturing selfies, scenes from different angles, and creative product photos.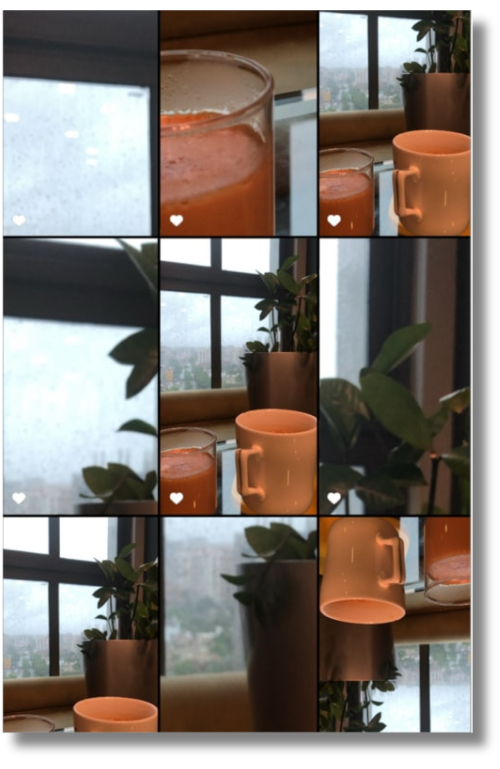 Whether you want to add fun and quirky content to your Instagram feed, or use it to create engaging Instagram stories for your business, FAVX filter's versatility has you covered.
Rose by thesundaychapter
The Rose Feminine Glow filter on Instagram is a beautiful and flattering filter that is ideal for travel photography and video footage. Furthermore, this Instagram filter adds a soft, rosy glow to your skin and enhances the natural colors in your photos and videos.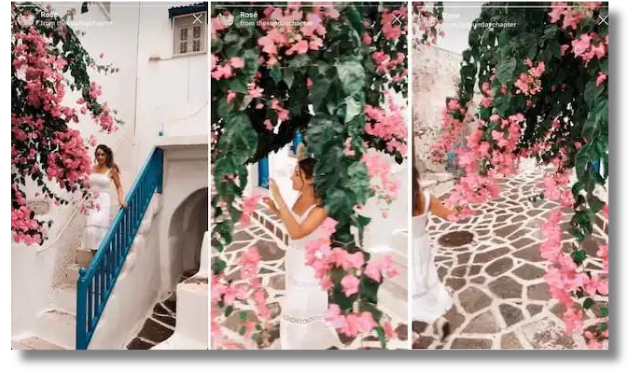 We love the natural and feminine look it adds to your selfies and portraits by smoothing out your skin and reducing the appearance of pores and blemishes. Enjoy the dewy, radiant glow while it lasts!
Cinematic by ilhamrofiqi for Touches Of Old-Hollywood
The Cinematic filter on Instagram is a set of five filters that can give your photos and videos a cinematic look. The filters range from rustic yellow tones to near-black and white grayscale, so you can choose the one that best suits your mood and style.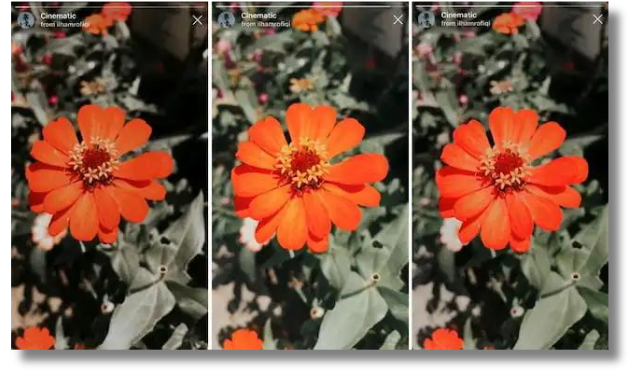 Moreover, this filter can also be used to highlight specific elements in your content, such as a person's face or a landscape. It's certainly a great option to make your content stand out.
How to use Instagram filters effectively
To use Instagram filters effectively, it's important to experiment and find the filters that work best for you. There are no hard and fast rules, so feel free to have fun with it!
Here are a few tips to get you started:
Use filters to enhance your photos, not to change them completely.
Don't be afraid to use multiple filters in one photo.
Experiment with different settings to see how they affect your photos.
Have fun with it – especially with the filter everyone is using on Instagram!
Understanding Instagram Filters
With Instagram offering a variety of filters, each with its own style and effects, it can get daunting to understand how they work. The following guidelines will help you get started:
Choosing the Right Filter
Selecting the right filter is crucial for achieving the desired look and feel of your photo. Take into consideration the subject, lighting, and overall mood of the image. Experiment with different filters to see which one complements your content best.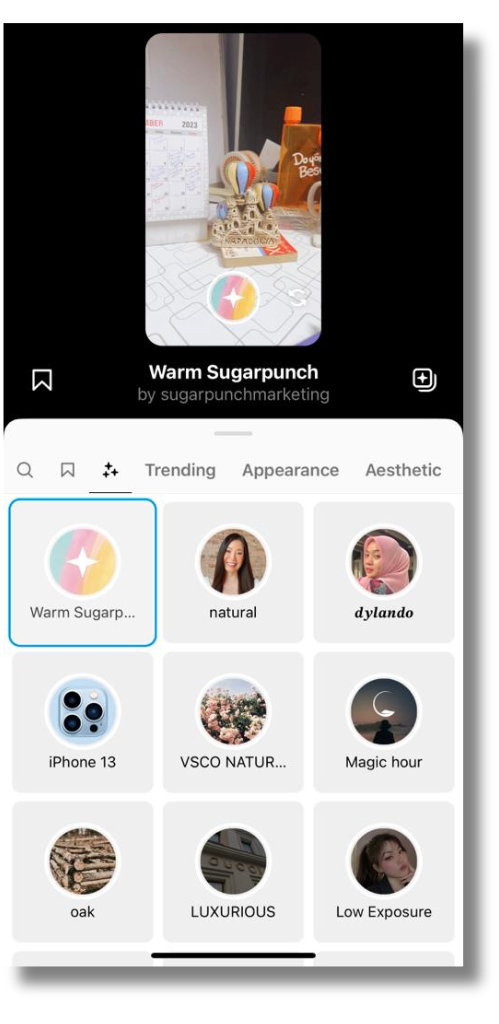 Consistency in Style
Maintaining a consistent style across your Instagram feed can enhance your brand identity. Choose a set of filters that align with your brand's aesthetics, and use them consistently. This helps create a visually cohesive and recognizable feed.
Consider Your Audience
Think about your target audience when selecting filters. Certain filters may resonate better with specific demographics. Understanding your audience's preferences can guide your filter choices. Besides, you can create your content using filters anytime and schedule it in just a click to publish when your audience is most active on the platform.
Experiment with Instagram Stories Filters
Instagram Stories offer a range of interactive filters and effects. Experiment with these to add fun and engagement to your Stories. From face filters to interactive quizzes, Stories filters can boost your content's appeal. Moreover, you may even consider saving some in advance as Instagram drafts to post later.
Save Your Favorite Filters
Instagram allows you to save your favorite filters for easy access. After applying a filter, tap the "Save Effect" button. This way, you can quickly access and apply your preferred filters to future posts.
Combine Filters and Editing Tools
Instagram filters are just one part of the editing process. Combine them with other editing tools within the app, such as cropping, adjusting exposure, or adding text. This comprehensive approach can help you create stunning visuals.
Avoid Overuse
While filters can enhance your photos, it's essential not to overuse them. Maintain a balance between filtered and unfiltered content to keep your feed authentic.
Final Words
The Cartoon Face appears to be the new filter everyone is using on Instagram currently. Celebrities, influencers, and your friends are all jumping on the cartoon bandwagon. It's a fun and creative way to show off your personality, and you'll love it if you're a Disney fan!
By understanding how to use them effectively, you can create a visually stunning and cohesive Instagram feed that resonates with your followers. Additionally, you can schedule everything easily on SocialBu.
Furthermore, you will often find a new filter everyone is using on Instagram. It is therefore essential to stay informed about new filters to keep your content fresh and in line with the latest trends.
FAQs
How can I find and access this new Instagram filter?
To find and access the new Instagram filter everyone is using, you can search for it by its name in the Effects gallery. Apart from this, you may also simply save it from the stories of your friend who has used it on their own profile.
Can I use the new filter for both photos and videos?
Yes, Instagram filters are designed to work for both photos and videos. You can apply the new filter to any content you create on the platform.
Does the new filter work on all types of smartphones?
Instagram filters are generally compatible with both iOS and Android devices, making them accessible to a wide range of smartphone users.
Will using this filter help boost engagement and attract more followers?
The impact of a filter on engagement and follower growth can vary. Some filters used in popular trends or challenges may attract more engagement, while others might not have a significant effect. Ultimately, engagement depends on the quality and relevance of your content.
Are there any privacy concerns associated with using Instagram filters?
Instagram filters generally don't raise privacy concerns as they primarily alter the visual appearance of your content. However, it's essential to be cautious with third-party filters and apps, as they may have privacy implications. Always review the permissions granted when using external filters.
Can I save the new filter for future use?
Instagram allows you to save filters for future use. After applying a filter to your photo or video, you can tap the "Save Effect" option to add it to your filter list for easy access.
How often does Instagram release new filters?
Instagram regularly releases new filters, often in response to trends, holidays, or partnerships with creators and brands. New filters are introduced periodically, so there's always something fresh to explore.
Can I use this filter for personal and business Instagram accounts?
Yes, Instagram filters are available for both personal and business accounts. You can use them to enhance your content, maintain a consistent brand image, and engage your audience regardless of your account type.
How do I stay updated on future Instagram filter releases?
To stay updated on future Instagram filter releases, you can:
Follow Instagram's official account for announcements.
Keep an eye on your favorite creators to discover the filters they use.
Explore Instagram's Effects Gallery regularly for new filters and effects.
Participate in Instagram challenges and trends to discover trending filters.