Instagram was launched in 2010 and since its launch, it has taken over the world by storm. Instagram has a major influence on its users all around the world, and the proof is its huge user base of 1 billion people. This is why it has become one of the best marketing tools globally. It is not unknown to us that the brands or companies which use Instagram as a marketing tool have grown considerably well in the past few years.
One essential part of being successful on Instagram and grow a big audience is consistency. For that, you need to keep updating and uploading content on a daily basis. And, not just any content but an informative and engaging one. In order to do that efficiently, you need to schedule your Instagram posts. For that, you can use an amazing social media scheduling tool like SocialBu. Keep on reading to find out all about how you can effortlessly schedule your Instagram posts and stories. You will also get to know the importance of scheduling and much more. So, without further ado, let's jump right in!
Importance of Instagram for Marketing
The answer to why Instagram is such a major influence on the audience for your brand will be proven with the help of the following stats;
There are about 1 billion active users managed by Instagram monthly.
About 500 million stories are posted on Instagram daily.
4.54 billion active internet users access Instagram daily.
After Facebook, Instagram is the most used social media platform throughout the world.
Around 25 million business profiles exist on Instagram.
It is estimated that 90% of Instagram users are following at least one business account.
83% of Instagram users have admitted that Instagram is proven to be great assistance to find the latest products, services, and trends.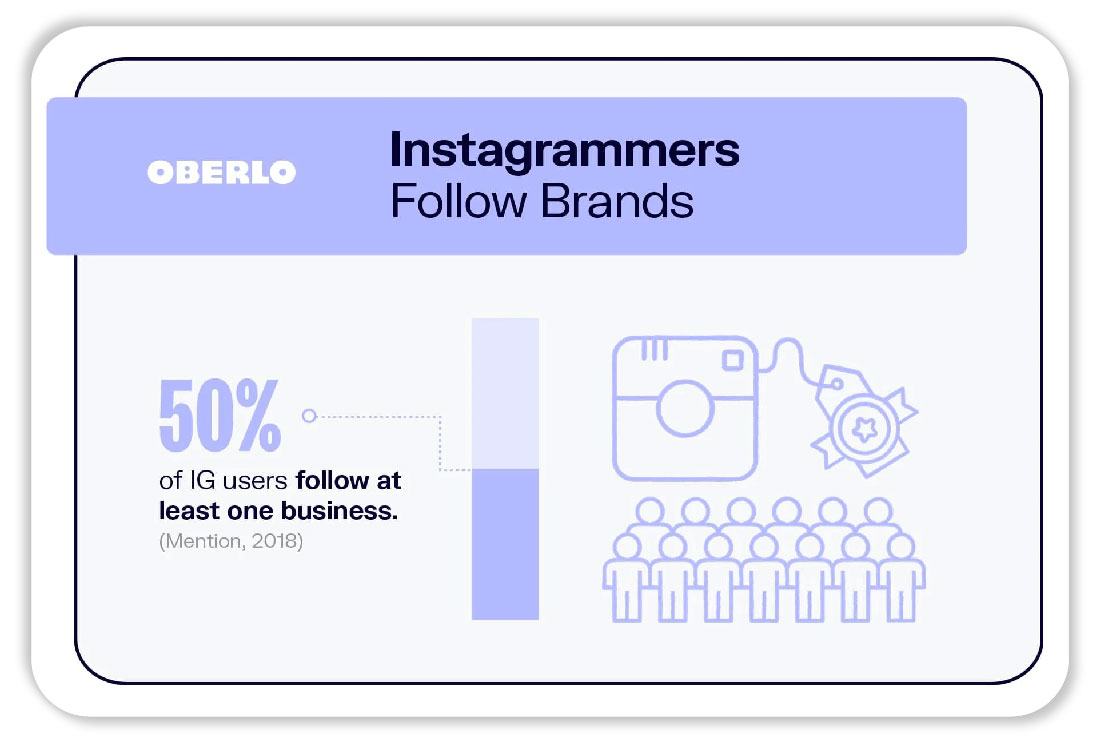 That is why Instagram should be used as a marketing tool for your business. Managing the business through Instagram demands consistency in the updates. For this reason, you must schedule Instagram Posts.
Why Scheduling Instagram Posts Important?
Before we talk about how to schedule Instagram posts, it is compulsory to first understand why scheduling Instagram posts necessary. Using a social media platform like Instagram as a marketing tool for your brand is a wise decision to make. But, managing this fast-paced social media platform is the actual struggle, which determines the ascending slope of your brand's success. The following are some reasons why you should schedule Instagram posts;
1. Saves Time
Time is money. It is a famous saying that 'work smart, not hard. Owning a renowned brand does not mean that you have to spend hours just to plan and make a post about your recent update or latest product. You can schedule Instagram posts ahead of time through various social media management tools like and SocialBu is one of them.
Scheduling your posts ahead of time can save you a lot of time which you can utilize for more productive purposes.
2. Builds Attractive Feed
When someone visits your Instagram feed for the first time, they are either, instantly captivated or disappointed by your feed aesthetic. These first few seconds determine whether you can attract a new follower or not. So, for this purpose, it is necessary to schedule your posts ahead of time so you can get an idea of how your feed will look like.
You can also schedule bulk posts and adjust them in the best way to give your feed an aesthetic look. This way you can get an idea about how your feed will look like, even before publishing the posts.
3. Post on the Best Time to Attract Followers and Engage Your Audience
Instagram is a crucial place for marketing a brand. The next thing is the audience that promotes or demotes the brand. Attracting new followers and at the same time keeping the audience engaged can lead to success.
So, schedule Instagram posts at specific times when the audience is most active. This is a great way to generate the most initial reactions whenever you post something new. It will have a great impact on your profile as well. If you have a business account, you can check the times when the audience is most active through business insights in Instagram analytics/statistics. Then you can schedule your Instagram posts according to that time.
How to Schedule Instagram Posts?
Now that we know why we should schedule Instagram posts; we will focus on how to schedule them. Several social media management tools can be used to schedule posts and check Instagram followers. However, SocialBu is one of the most efficient ones. It offers advanced features that will make scheduling Instagram posts an effortless task.
How to Schedule Instagram Post through SocialBu?
To effortlessly schedule Instagram posts through SocialBu, you just need to follow these few simple steps;
1. Create an Account and Subscribe
First, you have to create an account on SocialBu and subscribe to a plan.
2. Verify Account
Verify your account and edit the details.
3. Add Social Media Account
Add your social media accounts to SocialBu, which you have to manage. On the top left corner, you will see the publish icon. Click the 'publish' icon. Select the account for which you have to schedule the posts.
4. Add Media Files
Attach the media files and write the caption. You can even add comments to it. Then schedule the post to the target time. And, that's all!
To schedule a post on Instagram is this easy on SocialBu. SocialBu offers multiple services to its users apart from scheduling Instagram posts. That is the reason why it is one of the best social media management tools.
To read more in-depth details about SocialBu scheduling features, read our blog;
Can You schedule an Instagram story?
Yes, absolutely. Scheduling Instagram stories is as easy as scheduling an Instagram Post. Just like Instagram posts, you can easily schedule Instagram stories too, using an awesome scheduling tool, like SocialBu.
How do I schedule a Story on SocialBu?
To schedule stories on SocialBu, you just need to follow these few simple steps;
1. Login to your SocialBu account.
2. From the left drop-down, click on "Publish"
3. Then tap on "Stories"
4. Add the media files that you want to publish as Instagram stories.
5. Select the date and time.
6. Click on "Schedule", and you're all set.
Can You Auto Post-Instagram Stories?
Apart from scheduling Instagram posts and stories, another thing that comes to the mind of users; and is auto-posting Instagram stories. Auto-posting is the recent trend to schedule posts and stories. If you auto-posts Instagram stories, then you will not have to worry about scheduling stories daily.
To post constant updates about your brand through stories, you can use the automation feature of SocialBu. This tool will make consistently posting Instagram stories a hassle-free task for you. To easily automate your Instagram stories through SocialBu, follow these few simple steps;
1. From the left bar on the dashboard, click on "Automate"
2. Then tap on "Create Automation"
3. Enter a title to identify this automation.
4. Click on "Next"
5. Select "An Event". Every Automation is connected to an event. When that event occurs, the Automation gets executed. You can also enable or disable your Automation. This is useful if you want an Automation to stop working without deleting it.
6. Click on "Save". And, you're all done!
Final Words
Grabbing every opportunity and making the most out of social media is the key to success in this digital era. Instagram has a major influence on the minds of people all around the world and particularly on the young minds who are ready to explore and grow. So, utilizing Instagram as a marketing tool for your business or brand will surely determine your success. To increase your engagement rate, you should post at the time when your audience is the most active. It is not hard to know the best time to post on social media platforms for engaging more and more followers when you have an awesome tool like SocialBu. With the analytics feature of this tool, you can know exactly when your followers are the most active.
Other than that, being consistent is very important to grow your audience on Instagram. So, for that, you should schedule your posts and stories. You can easily schedule your Instagram posts and stories with SocialBu as well. This will save a lot of your time and hassle. We hope that after reading this article, you can easily schedule your Instagram posts and stories.