With over 1 billion monthly active users, Instagram is a big opportunity for brands to do their marketing and reach a huge audience quickly. To help the marketers, we have compiled a list of the 13 best Instagram marketing tools that will help you grow your account effortlessly within a short period of time. We are also going to discuss why Instagram is a great platform for marketing, what type of businesses can benefit from it, and how you can use it as a marketing tool.
In this article, you will find all the best tools for your Instagram marketing activities, plus tools that will help you grow your IG account quickly. So, without further ado, let's dive right in!
Why Use Instagram for Marketing?
Instagram is one of the most widely known social media platforms these days. It also provides various features that marketers can use to their benefit. According to the stats, 27.90% of Instagram users follow at least one business, so the chances of building a huge audience for your business are very high on this platform. Also, after seeing a product or service on Instagram stories, 50% of people have visited the website to make a purchase. The average business accounts see an average of 1.46% monthly follower growth. So, there is absolutely no reason why you should not include this amazing platform in your marketing strategy.
You can use this amazing social medium to create different types of marketing content from stories to reels. The option to tag products is one that is a favorite of many marketers because it makes it easier for people to buy directly from there. Now, you can even create an Instagram shop for great marketing of your products. And all these are great reasons why Instagram is great for marketing. In this digital era, if you are not utilizing the benefits of marketing on Instagram then that is a straight-up loss for your business.
To know more about how you can effectively use Instagram as a marketing tool, read our blog; Top 20 Instagram Marketing Tips for Small Businesses in 2021
What Type of Businesses Can Use Instagram for Marketing?
Instagram is a platform that can be used by every type of business for marketing. From start-ups to globally known brands, all of them use Instagram as an essential marketing platform.
6 Key Steps to use Instagram as a Marketing Tool?
Here are 6 key steps to effectively use Instagram as a marketing tool;
1. Optimize Profile
Make sure that your Instagram bio portrays your brand voice and message clearly. It should also tell new visitors why they should care about your brand. Also, make sure your profile picture represents your brand. A great way is to use your brand's logo as the profile picture.
Other than that, you should also provide your contact information, and include a call-to-action.
2. Create a Well Thought Instagram Strategy
When creating an Instagram strategy, start by understanding what your target audience is and what they like to see on Instagram. If you already have loyal customers, make sure that you keep their interests in mind while creating your Instagram strategy. The second thing you should do is analyze your competitors. Then define your goals. Think about exactly what you want to accomplish as a brand. The third step is to set up your metrics. Lastly, find the best time to post. The analytics will help you find exactly that.
3. Create Content Strategy
Use stunning photos and videos to make your feed look amazing. While creating your content strategy, keep in mind your brand's main message, and color theme also. Try to make your feed as aesthetically pleasing as possible. A great tip is to make your posts connected to each other so that whenever your followers see them, they will know that it is from your brand in an instant.
Just like beverage brands, @takearecess uses a gradient theme for their feed.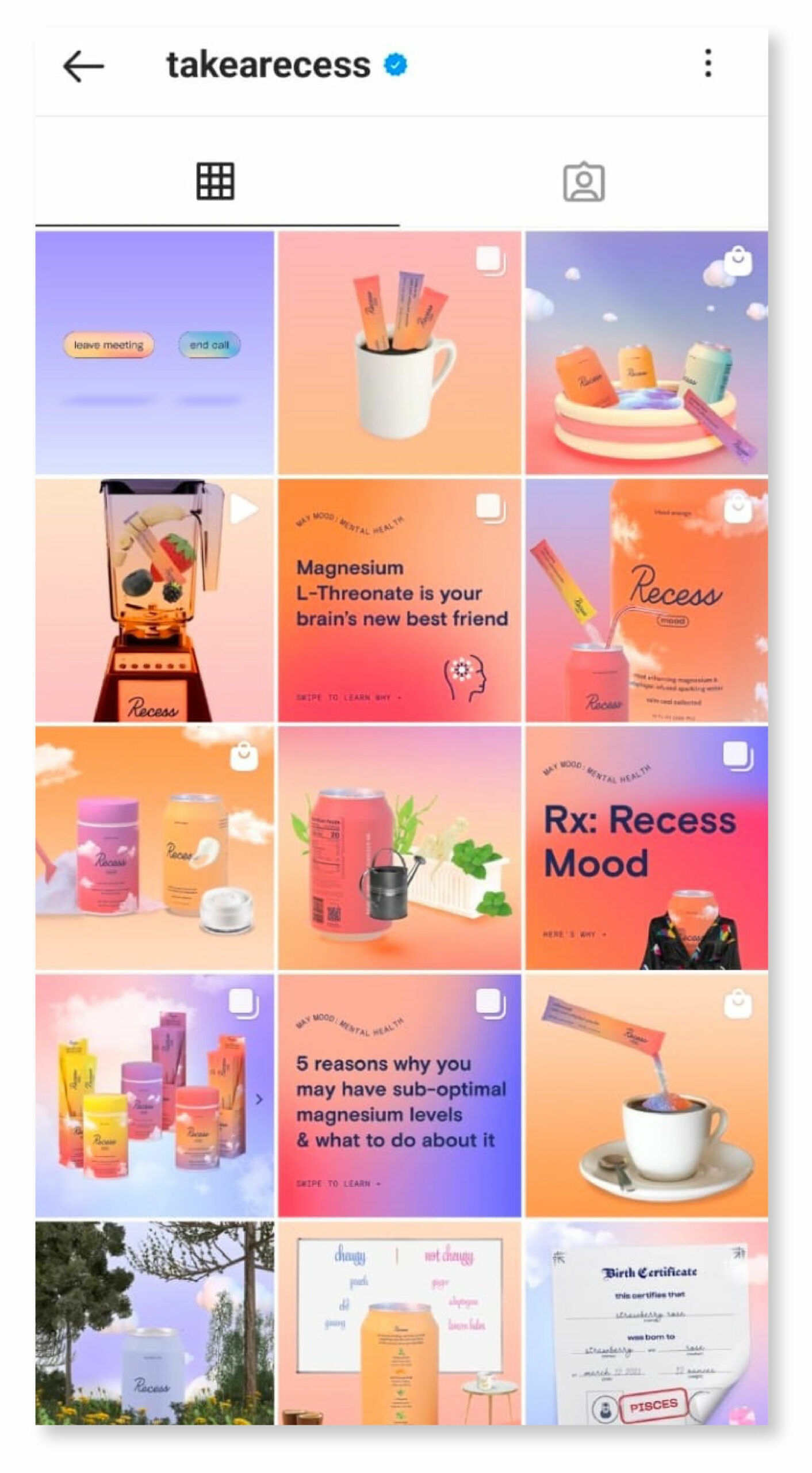 4. Use Advanced Marketing Tools
To use Instagram for great marketing you'll actually need a decent size of the audience. For that, use advanced marketing tools to rapidly grow your Instagram account easily. Keep on reading to find out all about the 13 best marketing tools for Instagram.
5. Schedule Your Content
Schedule content to save your time and hassle. Use an amazing scheduling tool for that, like SocialBu. SocialBu is the perfect solution to improve your social media presence and maximize your results. With this tool, you can easily schedule Instagram posts and stories. The other advanced features like bulk uploading, dynamic automation, social inbox, and many others that we will discuss further in the blog, are also immensely helpful.
To know more about this awesome tool, keep on reading! Scheduling your content will help you be consistent, which will ultimately help you gain new followers and grow your Instagram account.
6. Engage Your Followers
Follow back, comment, share, like, and reply to followers' feedback. Make your audience feel important by acknowledging their interest.
You can also engage customers by inviting them to share content with a specific hashtag. You can also feature their photos and posts on your feed and Stories to show your appreciation.
13 All-important Instagram Marketing Tools to Grow IG Account [2022]
Here are our 13 best Instagram marketing tools that will help you grow your Instagram quickly and without any hassle;
1. SocialBu (Direct Instagram Post and Story Scheduling Tool)
SocialBu is one of the best and most well-designed social media scheduling tools. It is greatly loved by many marketers as it saves a lot of their time and hassle by enabling them to automatically schedule Instagram posts and stories. This tool also offers advanced features and is very easy to use. It is a perfect solution to improve your social media presence and maximize your results as well. The reason why this tool is at the top of our list is because of the advanced features it offers.
Some of the amazing features offered by SocialBu are;
Key Features
Bulk scheduling
Multiple account management
Social calendar
Post approvals
Post preview
Advanced analytics
Social Inbox
Hashtag suggestions
Post insights
Location tagging
Dynamic automation
Customer support
Custom queues
Capterra Ratings
4.6/5
Pricing
Free plan available
Starter: $8/month
Standard: $19/month
Super: $59/month
Supreme: $199/month
2. Sendible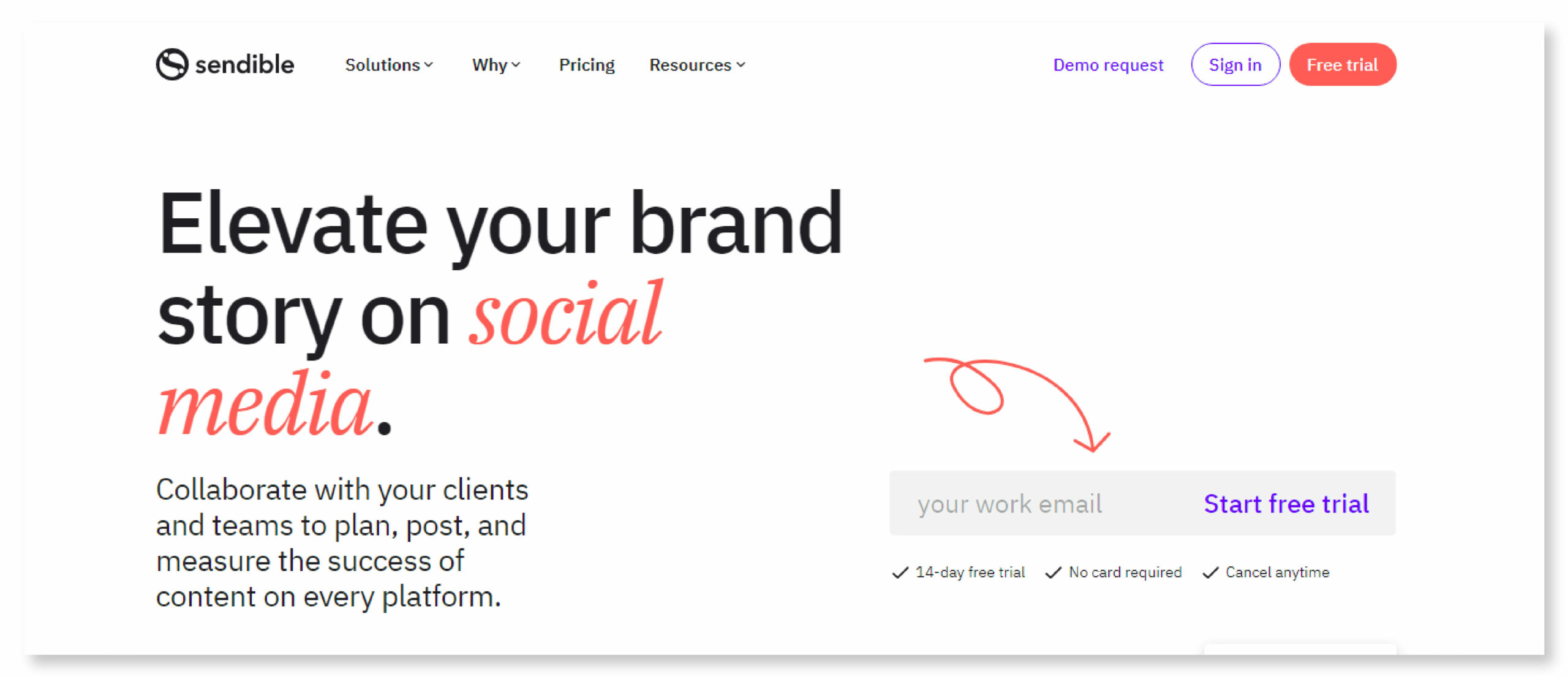 With Sendible, you can easily collaborate with your clients and teams to plan, measure, and post successful content on every social media platform. This tool is trusted by more than 20,000 agencies, brand managers, and marketers. You can obtain dynamic insights from your social data with this tool. Its social media analytics can be used to describe your value to clients and team members. You can also generate in-depth reports for Facebook, Twitter, Instagram, Linked In and more.
Features
Instagram post and story scheduling
Bulk scheduling
Social media monitoring
Advanced analytics
Social Inbox
Direct posting
Quick reports
Hashtag suggestions
Post insights
Location tagging
Automate messages and replies
Dynamic automation
Customer support
Custom queues
Capterra Ratings
4.5/5
Pricing
14-day free trial.
Creator: $29/month
Traction: $89/month
Scale: $199/month
Expansion: $399/month
3. Ingramer (All in One Instagram Marketing Tool Kit)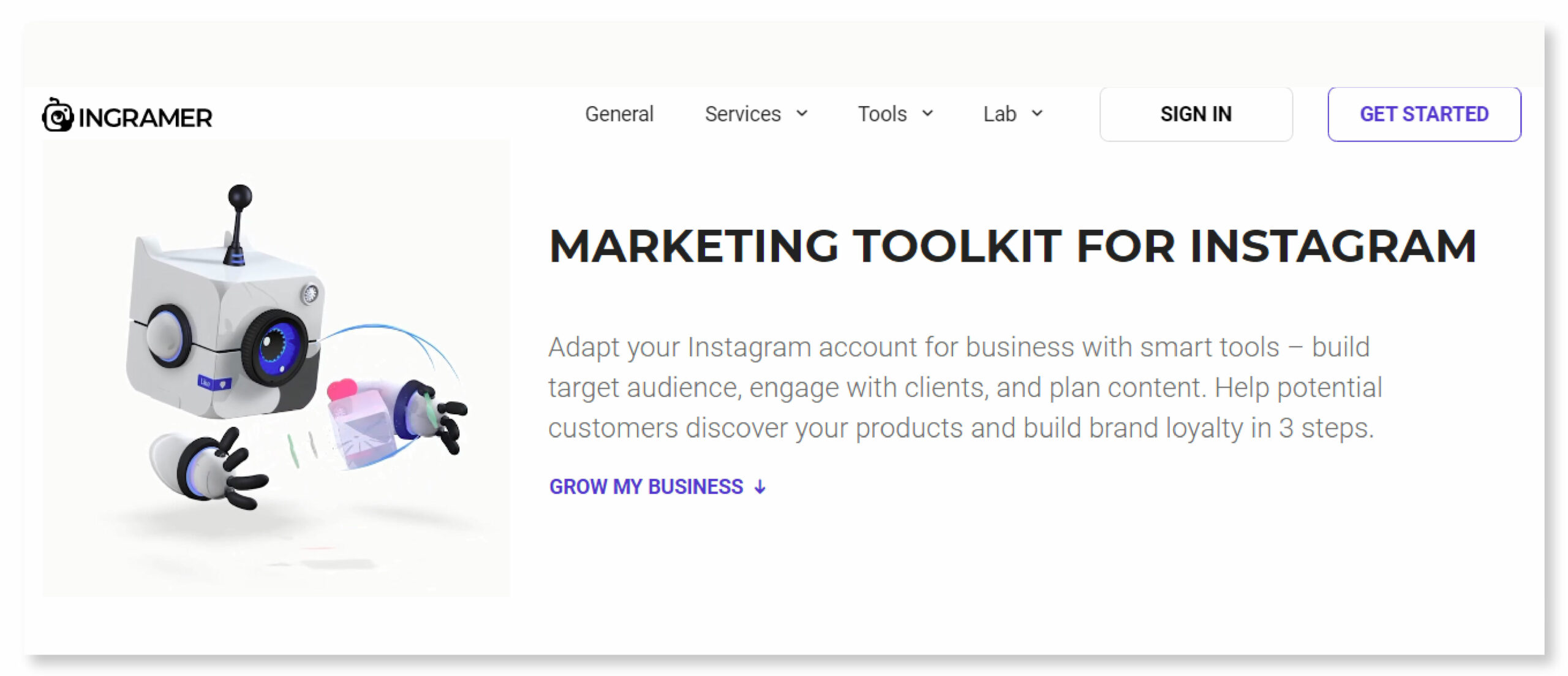 Ingramer is one of the best all-in-ones Instagram marketing tool kits. You can use this amazing tool to boost your engagement as well as followers. It is a great tool that enables you to efficiently engage with your audience and curate engaging content for your Instagram feed.
You can easily automate your business promotions and marketing with the help of this amazing tool. It will enable you to easily grow your account, and increase followers and likes, all within a short period of time.
You can manage up to 10 accounts at once with this tool. As the software of this tool is cloud-based, users can adjust and manage their account settings and even see and track all the activities from any device.
Overall, it is an excellent tool that helps you grow your Instagram account quickly with its smart features
Features
Content management
Analytics (Social Media)
Auto publishing
Brand tracking
Post scheduling
Social media monitoring
Customer engagement
Multi-account management
All-in-one online chat and CRM for Instagram
Auto-updated description
AI hashtag generator
Influencer search
Growth analytics
Smart targeting
Capterra Ratings
5/5
Pricing
2-Week Subscription Period: $37 to $82 (per account)
1-Month Subscription Period: $57 to $128 (per account)
3-Month Subscription Period: $144 to $307 (per account)
4. Later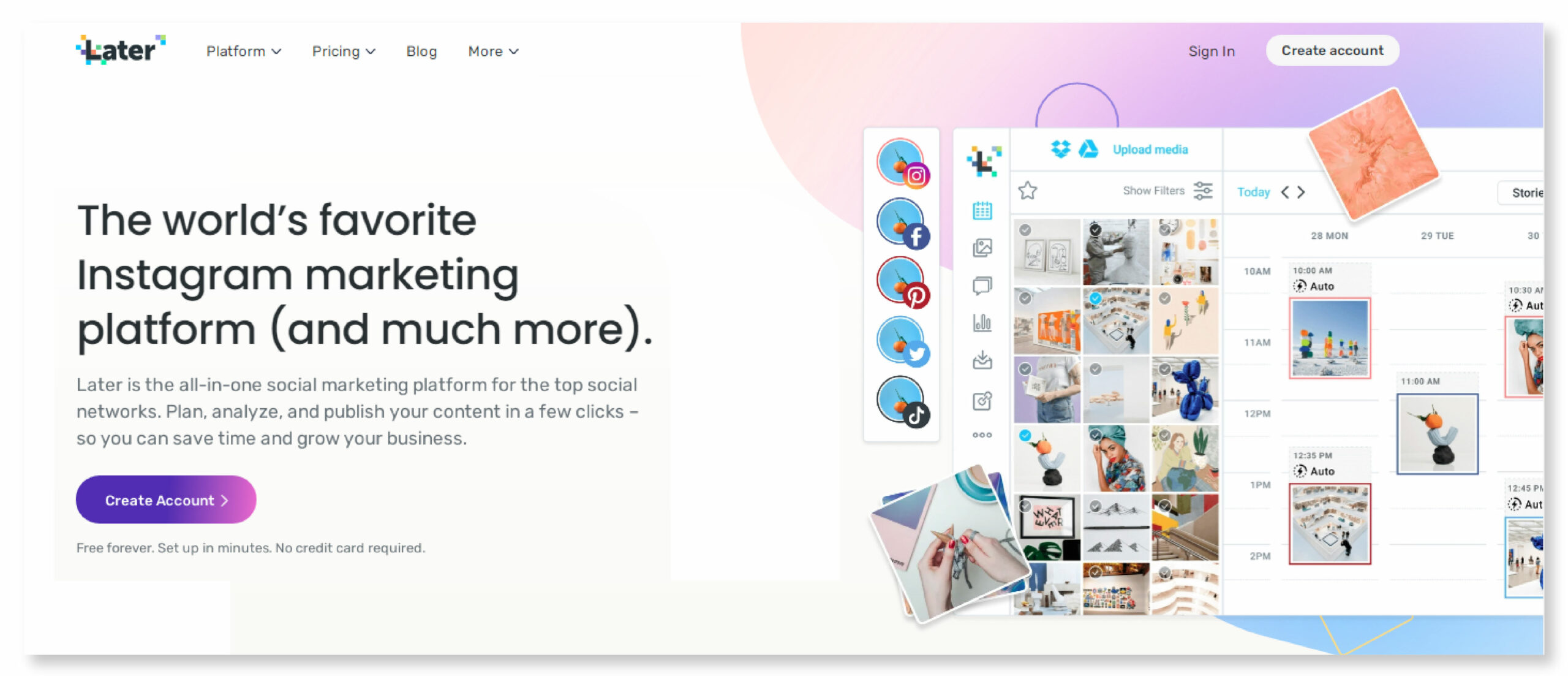 Later is a well-known Instagram marketing and scheduling tool. Marketers all around the world love to use this amazing tool for scheduling Instagram posts and other awesome features. It is especially great if your social media marketing team wants to build a complex Instagram content calendar. You can also repost and find user-generated content easily.
Overall, with Later you can easily analyze, plan, and publish your content in just a few clicks.
Features
Bulk uploading
Automated publishing
Multi-account management
Instagram post and story scheduling
Hashtag suggestions
Best time to post
Analytics
Visual Instagram planner
Email and chat support
Linkin.bio
User-generated content
Capterra Ratings
4.4/5
Pricing
Free plan available
Starter: $15/monthly
Growth: $25/month
Advanced: $40/month
5. Sked Social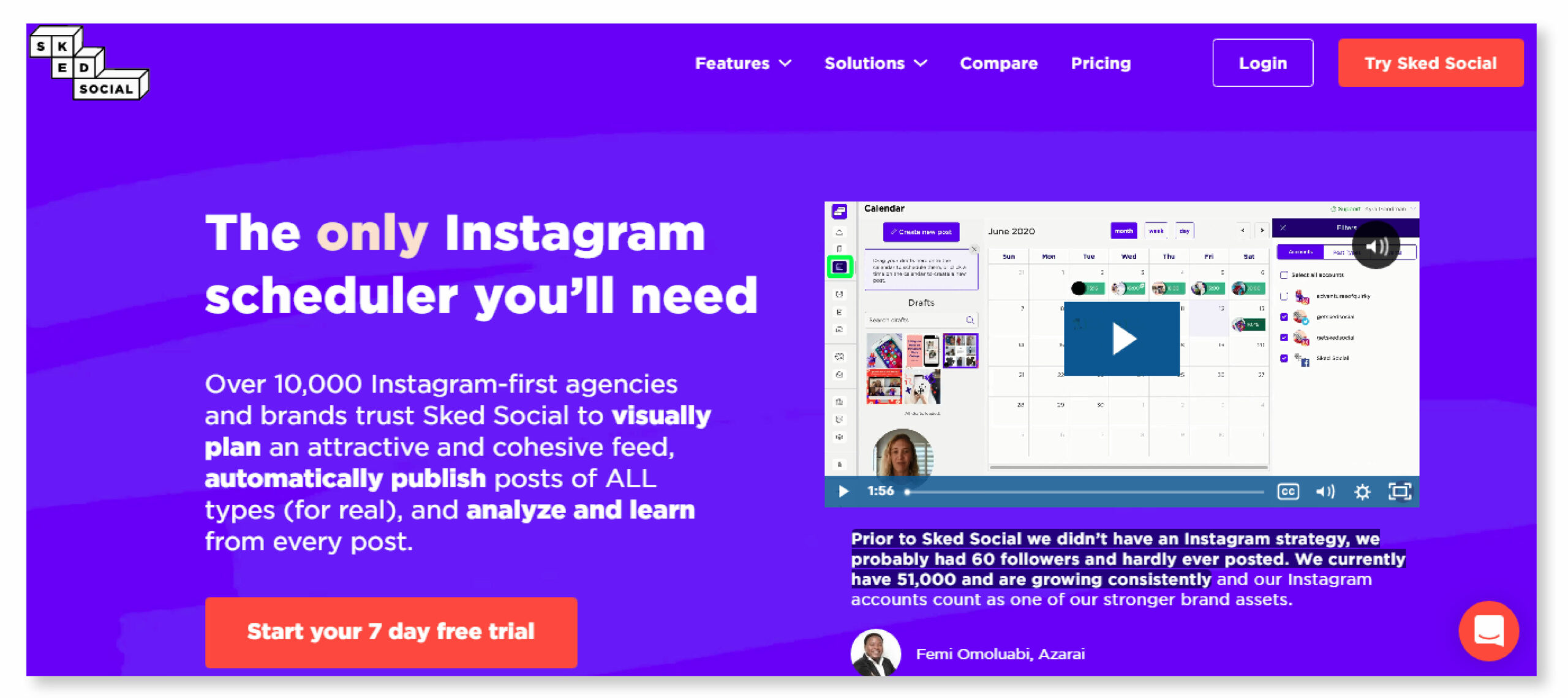 SkedSocial is a visual planning and scheduling tool for Instagram that is trusted by 10,000+ Instagram-first brands and agencies. This tool saves a lot of your time by making planning and scheduling effortless. This way you can focus on building a bigger and better-engaged audience on your Instagram account.
Features
Instagram post and story scheduling
Visual Instagram planner
Advanced Instagram auto-posting
First comment hashtags, tags, location, and user tags
Advanced analytics
Competitor tracking
Post approvals
Hashtag suggestions
Media library for assets
Capterra Ratings
4/5
Pricing
7-day free trial
Fundamentals: $25/month
Essentials: $75/month
Professional: $135/month
6. Iconosquare (Social Media Management and Analytics Tool)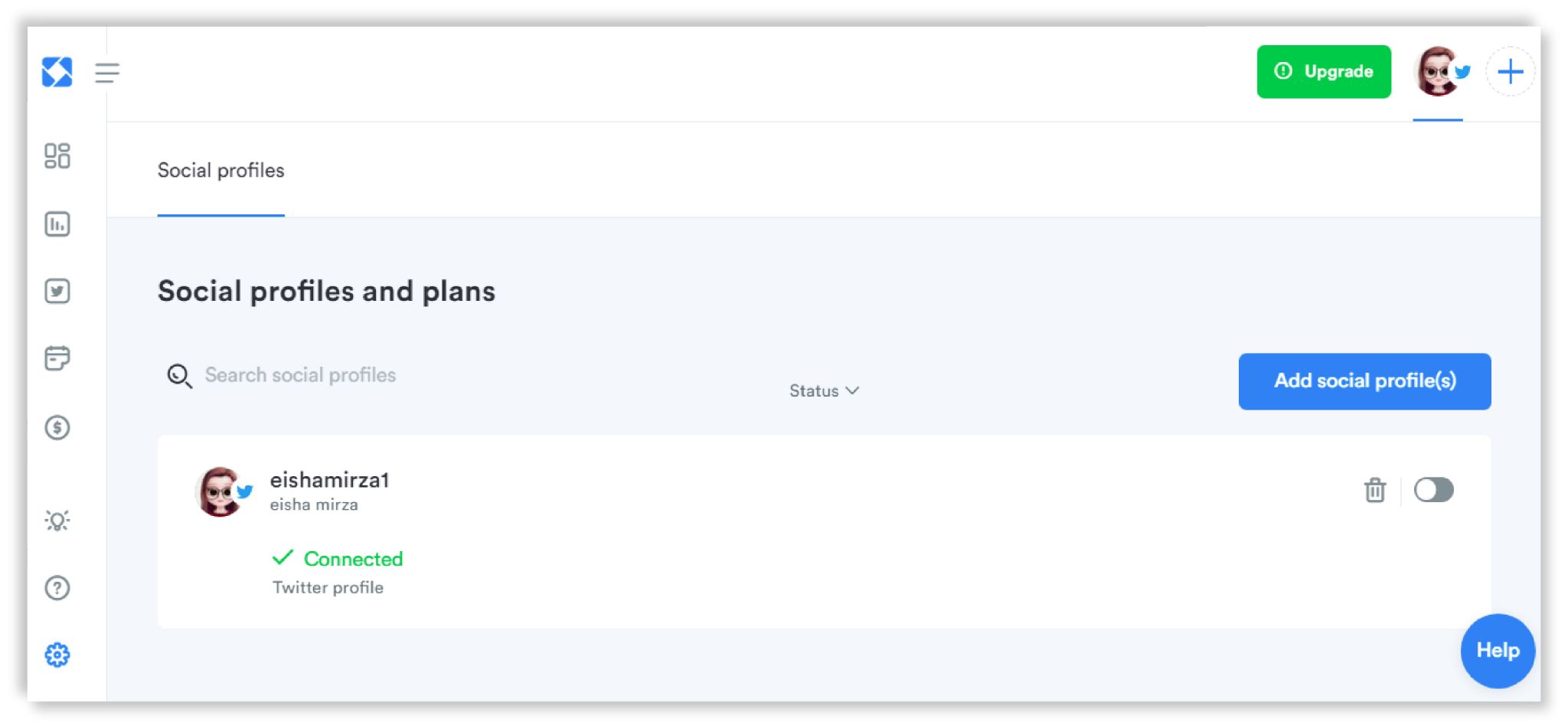 With Iconosquare, you can make data-driven decisions for Instagram, Twitter, and Facebook. You can schedule your posts effortlessly. The in-depth, industry-leading analytics provided by this tool is also very helpful in growing your Instagram account.
Basically what this tool does is tells you which type of Instagram posts will get the maximum engagement, and when. You can also know your followers better with the detailed breakdown that this tool offers about them.
Features
Advanced analytics
Multi-profile management from one dashboard
Powerful scheduling
Best times to post
Geolocation
User tagging
Instagram feed preview
Insightful industry benchmarks
Performance reports (PDF & XLS)
Custom dashboards
Capterra Ratings
4.3/5
Pricing
14-day free trial. Save up to 22% by paying annually.
Pro: $59/month
Advanced: $99/month
Enterprise: $179/month
7. Kicksta (Follower Growth)
Kicksta is one of the best tools if you want to organically increase your followers on Instagram. This Instagram marketing tool makes the entire process of building a strong organic following on the platform an effortless task.
This tool will help you get authentic, engaging followers. The risk of getting your account banned or shadow-banned for buying fake followers can be completely avoided with the help of this stunning marketing tool.
Features
Video onboarding
Auto engaging
VIP email support
Live chat support
Advanced targeting
Pricing
14-day money-back guarantee
Standard: $ 49 / month
Premium: $ 99 / month
8. Heepsy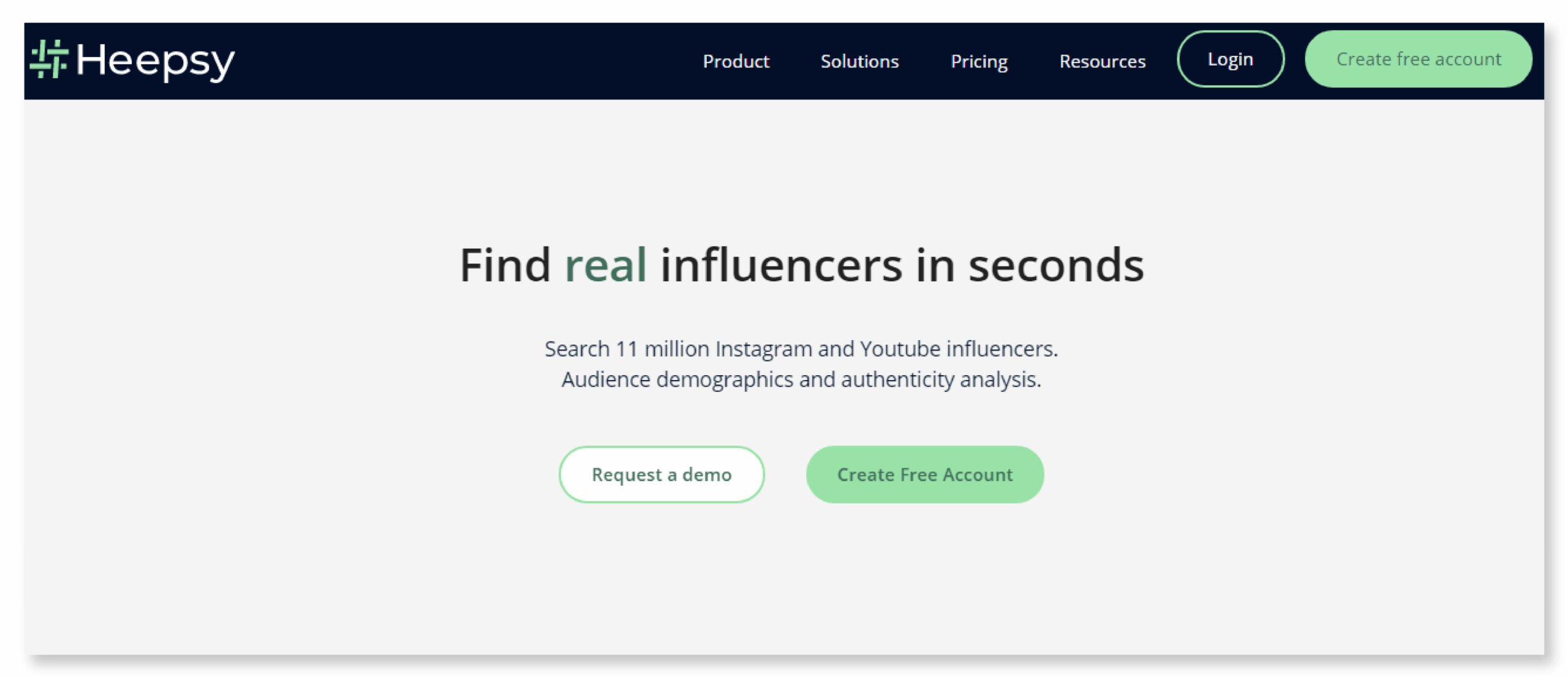 Heepsy is also an excellent and smart marketing tool that will make your social media marketing exceptionally better. It is especially great for when you want to launch an influencer marketing campaign on Instagram. It will help you, partner, up with reliable influencers because it has a database of over 11 million influencers that have 5K+ followers on Instagram. To ensure you further, this tool is trusted by 10,000+ big and small companies around the globe.
You can easily organize all your Instagram marketing content and strategies, which will ultimately help you grow your account and reach a larger audience.
Overall, this tool will surely make marketing easier for you with its simple yet effective features.
Features
Influencer search
Statistics and outreach of Influencers
Audience filters
Authenticity score
Audience demographics
Cost estimations
Brand collaborations
Capterra Ratings
4.3/5
Pricing
Free plan available.
Starter: $49 / month
Business: $169 / month
Gold: $269 + / month
9. Crowdfire
Crowdfire is a fabulous tool that helps you schedule and discovers content for Instagram. You can also manage all your social accounts easily from one place. Keep an eye out for updates from your website, blog, or online shops, and design quick, beautiful posts for every update to easily share on all your social profiles.
You can also create custom professional reports with the data points that you want to highlight
Features
Pre-scheduling of Instagram posts
Bulk schedule posts
Chrome extension to share articles
Discover relevant content
Publish content from your website or blog
Tailored posts for every social network
Image curation
Custom RSS feed
Advanced analytics
Competitor analysis
Analytics overview
Post analytics
Hashtag recommendations
Mention tracking
Automatic + custom best times to post
Email support
Capterra Ratings
4.2/5
Pricing
Free plan available
Plus: $9.99/month
Premium: $49.99/month
VIP: $99.99/month
10. Foursixty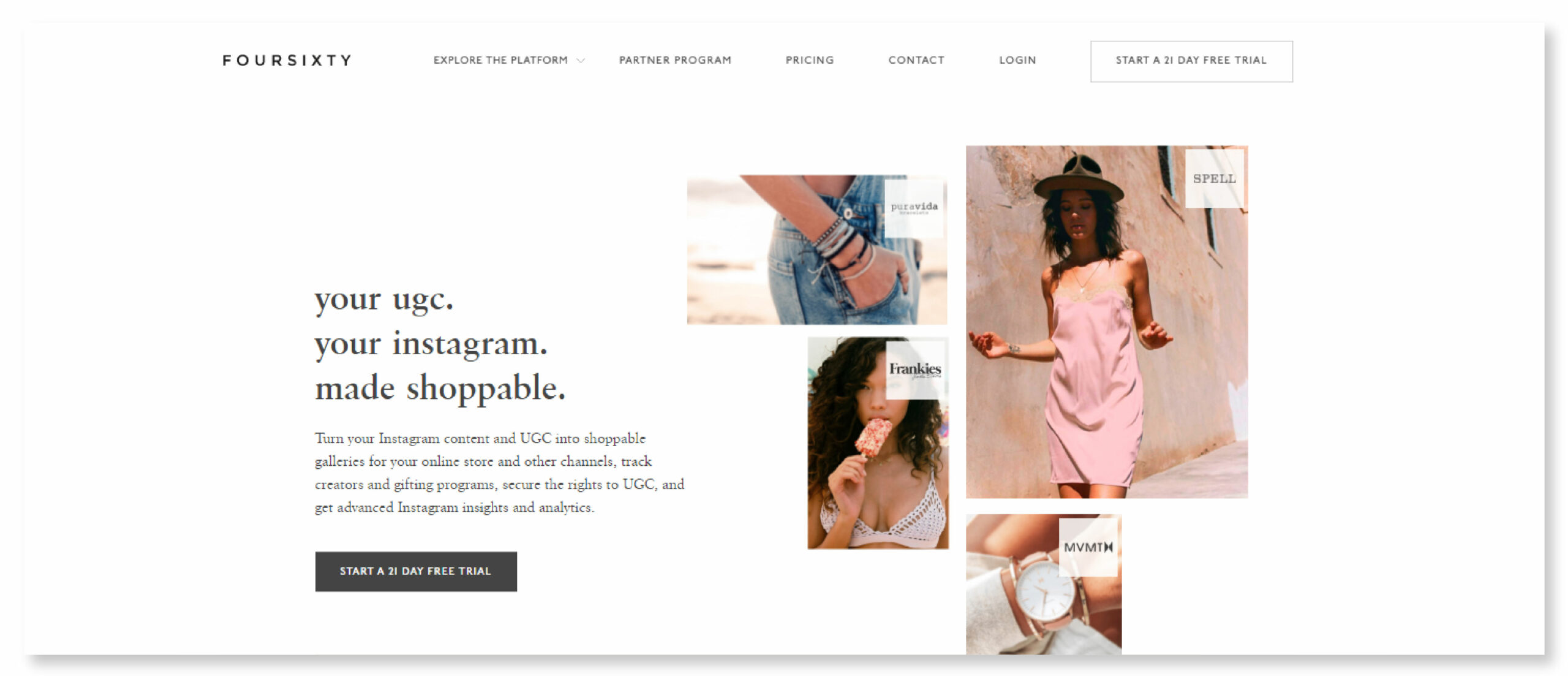 Foursixty is another useful Instagram marketing tool. This tool is eCommerce-oriented which means it makes your Instagram feed shoppable. This will help your followers easily buy from you directly, which will ultimately increase your sales. And, this is the main goal of every marketer.
By merging this tool with their Instagram account, marketers can create galleries that look like their Instagram feeds. This way, shoppers can click on the image and be taken directly to the product page. Other than that, Foursixty also helps you curate user-generated content to increase engagement.
Features
Shoppable Instagram galleries
Advanced analytics
Customize gallery styles
Gallery performance metrics
Ambassador tracking
Mobile app management
Instagram post scheduling
User-generated content
Shoppable UGC galleries
Email support
Chat support
Pricing
21-day free trial
Core: $50/month
Core add-on: $150/month
Complete: $300/month
Complete plus: $500/month
11. Hopper
Hopper is an efficient social media planning and analytics tool. You can easily plan content for all your social media accounts. This way you can be consistent and ultimately grow your Instagram account quickly.
Overall, this tool is a complete Instagram marketing solution.
Features
Calendar planner
Posts queue
Phone preview
Draft posts
Image editor
Post creator
Multiple account management
Bulk uploads
Team collaboration
Live chat support
Capterra Ratings
4.7/5
Pricing
14-day free trial
$19/month for 1 social media account bundle.
12. Linktree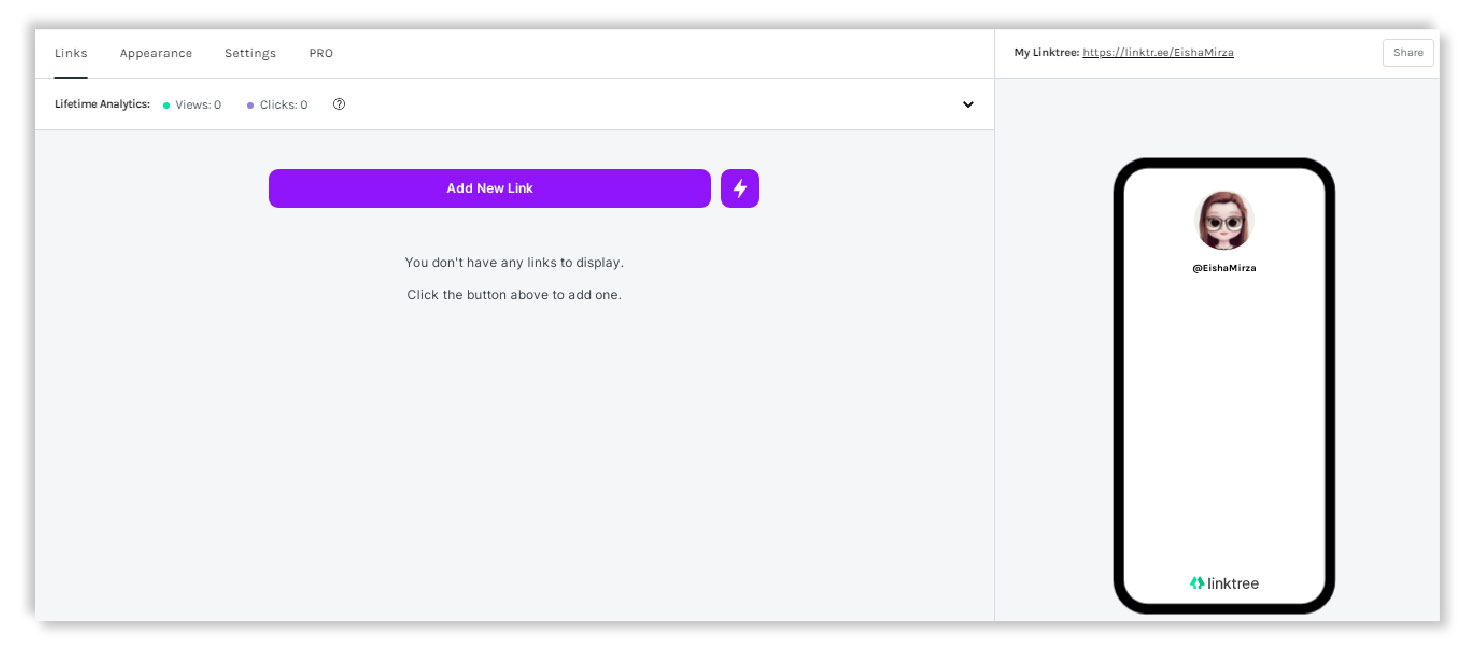 Linktree is an awesome bio link tool. It is trusted by some of the world's best-known brands, creators, and influencers. With the help of this tool, you can connect audiences to all of your content with just a single click.
Features
Link to your blog, website, online shop, etc
Easy to manage
Simple drag and drop editor
Does not track any personal data
Customizations
Premium themes
Powerful integrations
Link scheduling
Performance measurement
Pricing
Free plan available.
Pro: $6/month
Enterprise: custom
13. Combin Growth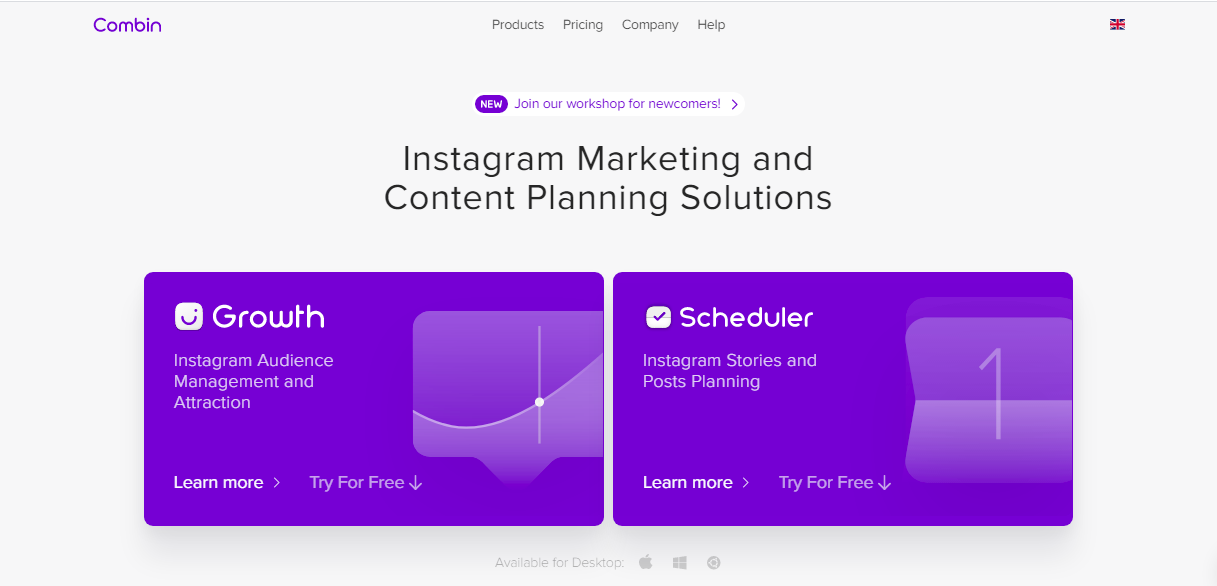 Combin Growth can attract new followers and quickly grow your Instagram account. It will help you find, analyze, grow and engage your audience easily. You can also plan and schedule Instagram content effortlessly. Plan stories and posts for auto-publishing and upload images in bulk easily with the help of this awesome tool.
It is indeed an Instagram marketing tool packed with powerful features for audience targeting, analysis, management, and engagement. By using this tool, you can easily attract new followers and build a loyal community for your account.
The best thing about this tool is that they offer a completely free scheduling tool for Instagram posts and stories.
Features
Instagram post and story scheduling
Find Instagram influencers
Audience quality measurement
Know who doesn't follow you back
Growth and performance statistics
Bulk image uploading
Advanced Instagram Search
Multiple Instagram accounts management
Instagram stories mass viewing
Machine learning user analysis
Location tagging
Image size editing
Hashtags and accounts mentioning
Bulk story uploading
Capterra Ratings
2.8/5
Pricing
Starter: Free
Personal: $15 / month
Business: $30 / month
Final Thoughts
Many brands are leveraging Instagram to connect with their audiences as this platform offers endless possibilities. To take complete benefit of this fantastic platform, you should use the best marketing tools that we have mentioned above. This will make your tasks easier and will help you grow your account faster.
Also, if you want to expand your brand's presence, these Instagram marketing tools can help you leverage the platform efficiently. You can use these tools to plan, schedule, and analyze your Instagram content. By doing this, you can be consistent on Instagram and watch your account grow.