Do you feel like your account is not reaching even 500 Instagram followers and is stuck at a specific number, and you don't know how to change that? Don't worry; you're not the only one facing this challenge. It's hard for many Instagram users to overcome the obstacle of reaching a particular Instagram milestone.
Whether you are an aspiring influencer or a brand aiming for Instagram followers, we have covered you all. This comprehensive guide will walk you through proven strategies to help you reach and surpass your Instagram growth goals.
So, without any further ado. Let's dive in.
Setting Goals and Solidifying Your Strategy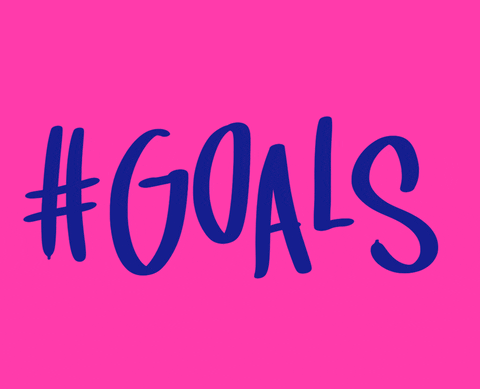 To thrive as a leading Instagram influencer and succeed on Instagram, one must establish clear and ambitious objectives while devising a diverse range of strategies to implement effectively.
Importance of Defining Goals for Instagram Growth
Whether your goal is to promote your brand, grow your account, or make your name as an Instagram fashion blogger, having a set plan will broaden your vision to reach your desired Instagram milestones.
Also, planning your posts and researching your niche will help you better understand your purpose of solidifying Instagram growth steadily. Whatever your main objective is, defining it clearly will open up a clear sight of growth.
How to Identify Your Target Audience and Understand Their Preferences
Understanding your target audience on Instagram is your first and foremost step toward achieving high engagement on the platform. You should know what people prefer, what trends they are catching up with within the market, and when they are more active on Instagram.
Knowing your audience's Instagram preferences and habits will help streamline your postings. This crucial information will help you curate that directly resonates with your audience, increasing your chances of reaching that milestone.
To stay ahead of the game, you can use Audience Insights, which allows you to analyze your follower's interests, demographics, behaviors, and much more.
Posting Strategies for Instagram Growth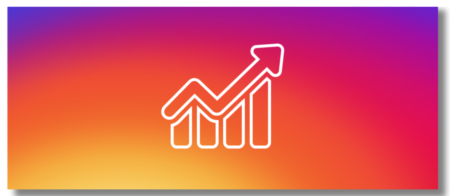 After laying the foundational stones, we're ready to move on to the topic's core. Here, we'll look at several publishing techniques to improve your Instagram growth performance.
Posting Frequency and Consistency
Regarding growing on Instagram, it follows the fundamentals of constant postings. That said, there's no way you can increase your followers overnight on Instagram if you don't post content frequently.
Posting engaging content frequently can help you boost your followers quicker than you ever thought; it helps keep your current followers engaged and allows you to attract new followers.
Make a habit of posting content daily to maintain a presence on the platform; however, if you cannot post, keep your followers updated with Instagram stories.
Tips for Creating Engaging and High-Quality Content
High-quality content is the lifeline of any successful Instagram strategy. Hook people with high-resolution pictures and captivating captions that make them stop scrolling and visit your Instagram profile. Create content that showcases your quality and value and fires your way into the 500 Instagram followers milestone.
1. Optimize Your Instagram Profile
Optimizing Instagram is critical to reaching out to a large audience. It's your digital business card. You can optimize your Insta profile with a clear, attractive picture, a compelling and unique bio highlighting your profile, and a tool to link your website or other social media profiles. LinkMngr provides the best link-in-bio solution for such needs.
To add on, strategically placing a call-to-action in your Instagram bio, such as "follow for the best motivational quotes" or "tap on the notifications button, "can stimulate the all-important "Follow" button.
2. Use Different Types of Instagram Posts
What makes Instagram so popular and distinct from other platforms is its variety of post types to keep followers engaged. Are you not in the mood to post something? Post an update on the story. Have some creative ideas on your mind? Spice it up with Reels.
To reach up to 500 Instagram followers, you need to mix up your content with different posts on Instagram. Let's look at some of the tips to follow:
Use regular posts when you want to post a high-quality picture, share a significant life event, or showcase your products, services, or achievements.
Use Instagram's newest popular short-video form feature, Reels, to showcase your creativity, humor, and other exciting video content.
Use stories to show behind-the-scenes life updates, polls, and quizzes.
3. Post When Your Audience Is Most Active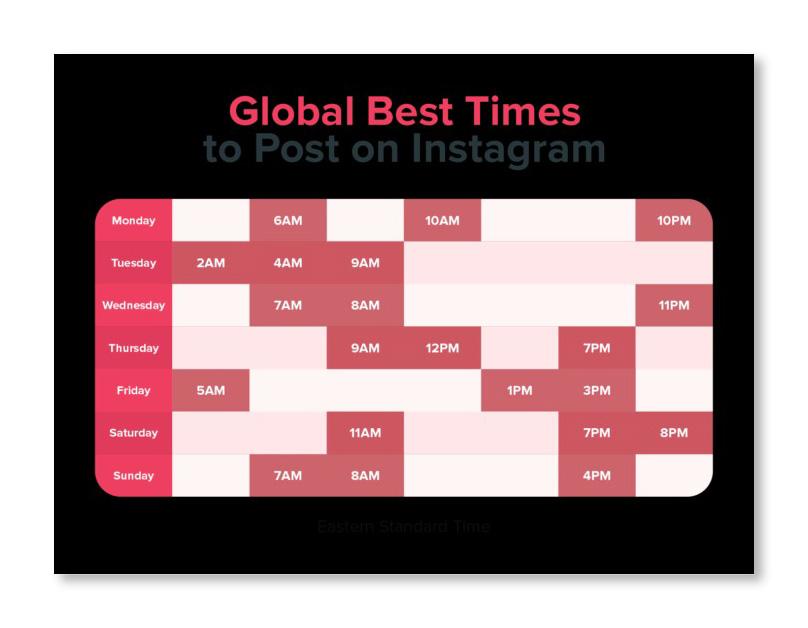 Posting when your audience is most active is one of the best ways to increase your Instagram engagement rate. For instance, you might want to adjust your Instagram posting time to a different time zone if that's where most of your followers are.
Best Ways to Maximizing Reach & Engagement
Reaching your 500 Instagram followers might sound easier than done. However, understanding the Instagram algorithm and its impact on reach significantly maximizes reach and engagement on the platform.
1. Understand the Instagram Algorithm
The Instagram algorithm is vital in how many users view your posts. There are strategies that one needs to implement diligently to skyrocket Instagram engagement. To give you an idea, Instagram prioritizes posts with high engagement rates on the following and explore pages.
2. Increase Visibility Through Hashtags
Hashtags play an essential role in reaching a broad demographic audience. Strategically using hashtags on your posts can attract new followers, get a new audience, and lead your post to the Explore page.
Using relevant and popular hashtags based on your content will significantly boost your engagements and help you reach 500 Instagram followers.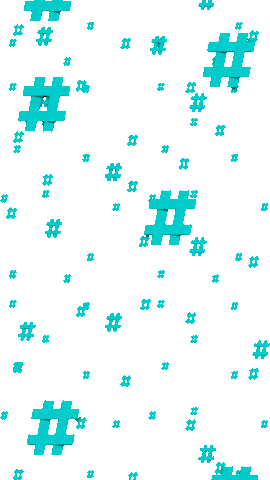 To increase your visibility with hashtags, here are some quick guidelines
Utilize tools like SocialBu to monitor your hashtags to get high engagement rates.
Use a mix of popular, niche-based, and branded hashtags to target a wide audience section.
Use hashtags in your stories to have more chances of being discovered by users.
3. Collaborate With Influencers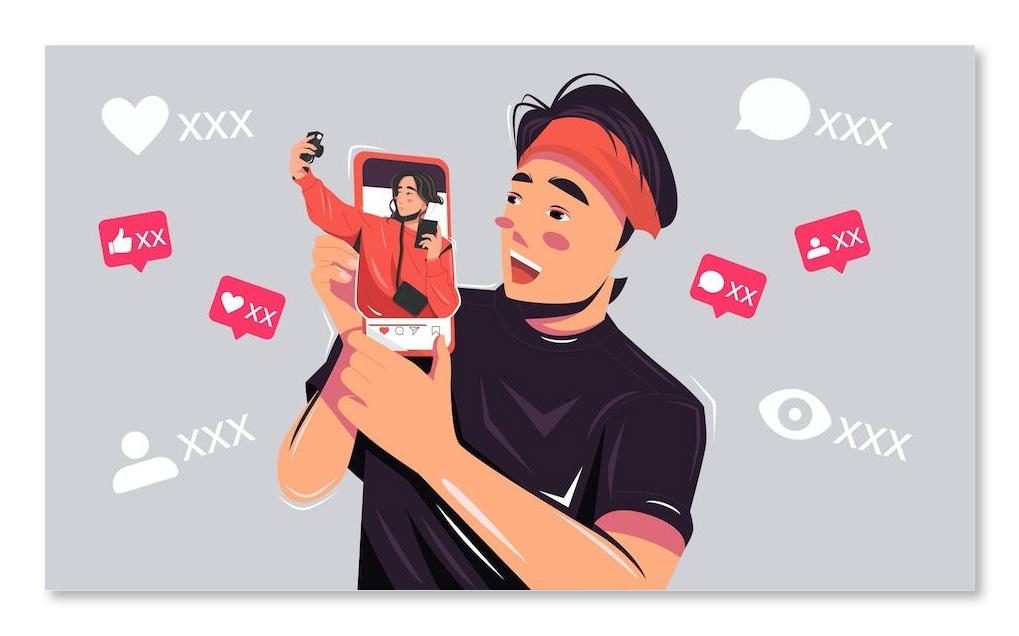 Collaborating with influencers and fellow content creators on the platform can help you reach a wider audience. You can contact influencers in your niche and ask them for a collaboration post.
Moreover, working with creators from different brands can help you showcase your talent to new audiences and gain more followers.
Bonus Tips to Grow Your Instagram Following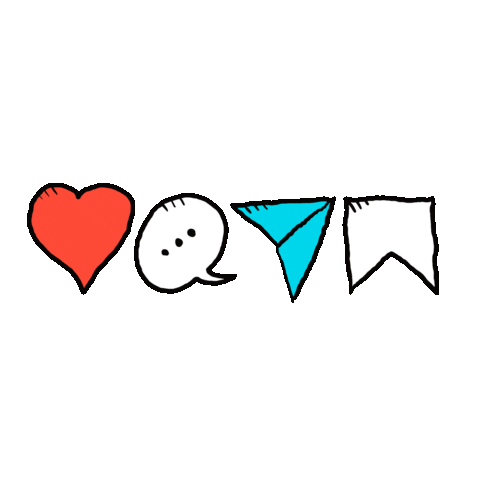 Now that we've covered some of the most crucial internal tactics, let's move on to some external tactics that can help you increase your Instagram following.
1. Leverage User-Generated Content
Leveraging user-generated content and running contests is excellent in the power of your existing following. Curating original content adds authenticity to your content and builds an emotional connection with your followers.
This encourages your followers to connect with your postings meaningfully and share content about your company, brands, or services.
2. Engage With Your Audience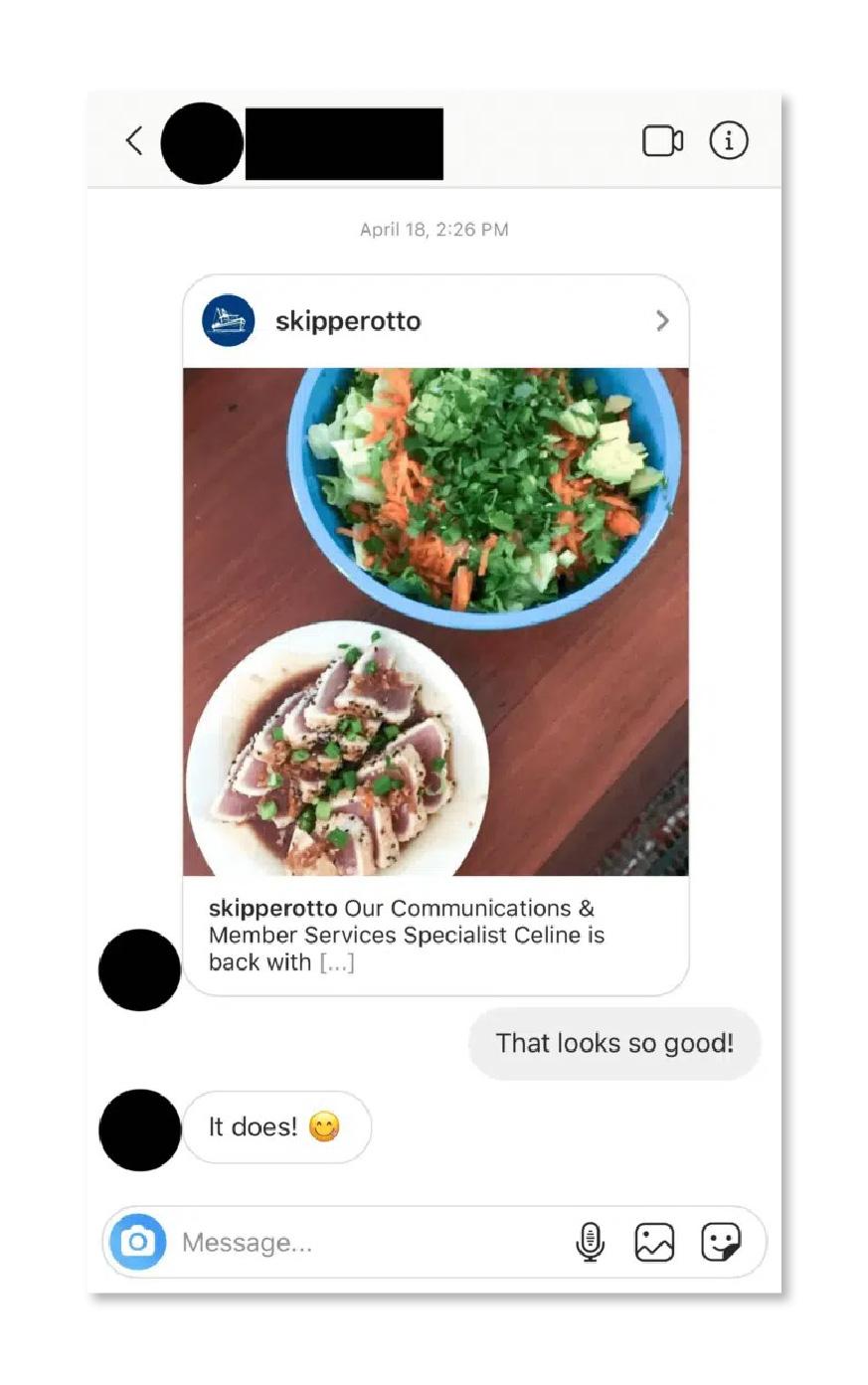 To reach 500 Instagram followers, it's essential to interact with your audience through comments, likes, and direct messages.
Respond to your followers' comments and direct messages (DMs), express interest in their lives, and offer insightful insights to help create a sense of community.
3. Turn Your Account Into a Business Profile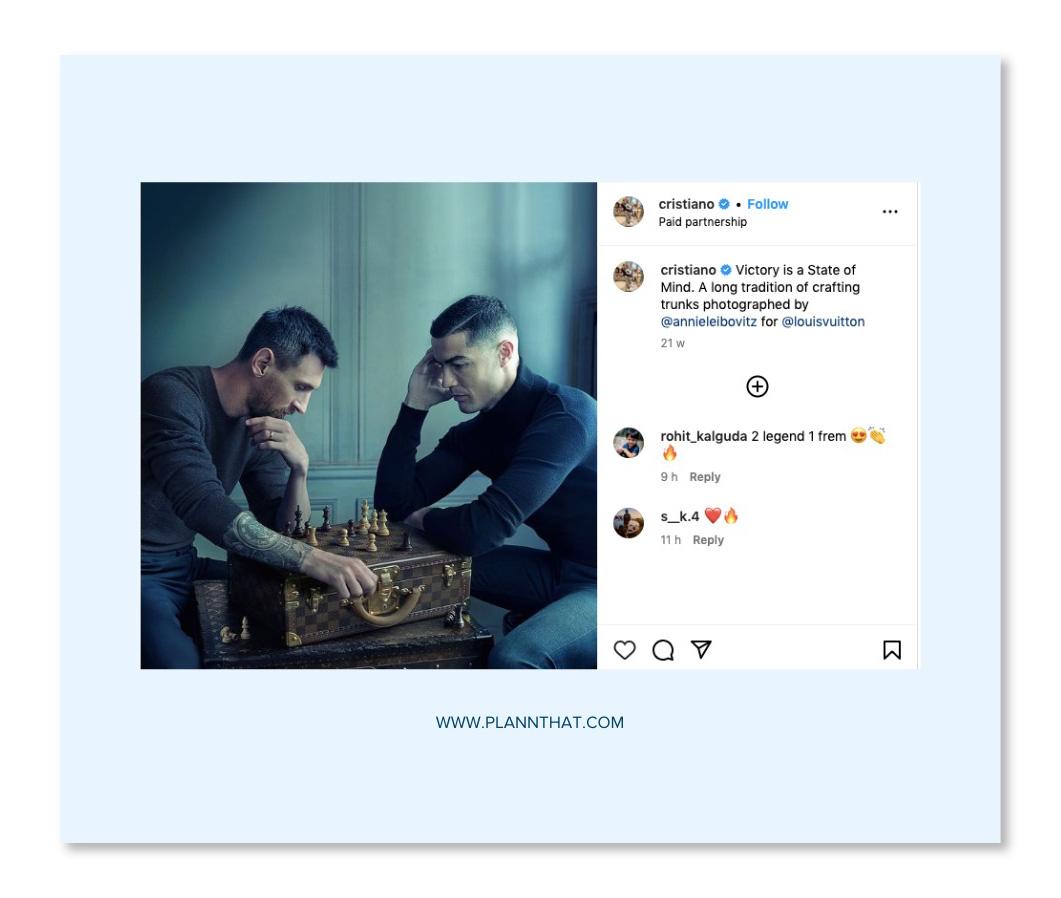 Business profiles offer more room for creativity. Users can access built-in analytics tools, allowing you to track all the vital account metrics, including reach, engagement, and follower demographics.
Additionally, it allows you to reach your audience better; business profiles unlock features such as adding contact information and a call-to-action button that drastically makes it easier for your followers to get you.
To make your account into a business account, follow these steps:
Click on the menu icon (three horizontal lines) in the top right corner of your profile to access it.
Tap on Settings and then tap on Account.
Tap Business after selecting Switch to Professional Account.
Follow the instructions on the screen to complete the setup process
4. Customize Your Instagram
After setting up your business account, it is essential to customize your business profile. Leverage the additional features of a business profile to display your contact information, website, and email.
Craft a professional bio that highlights your business's Key objectives. Your Instagram account will reach new heights with an effectively optimized business profile.
Top 7 Strategies To Create Engaging Content
Creativity on Instagram knows no bounds. Creating highly engaging content is one of the essential ways to zoom your way to the 500 Instagram milestone. You must implement vital strategies to bring in all critical engagements and stand out from any ordinary Instagrammers.
1. Create an Instagram Theme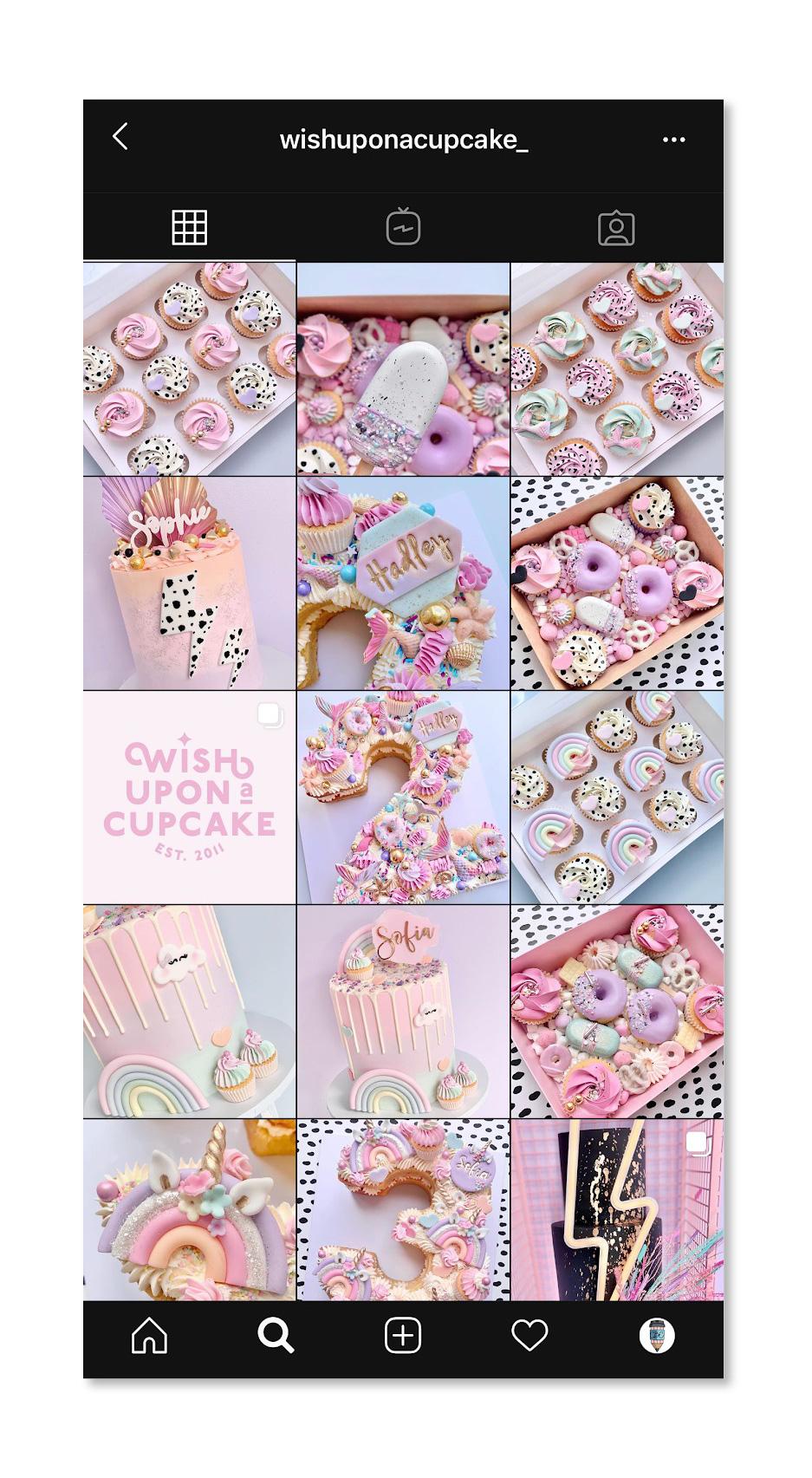 Your Instagram grid is the first thing people notice when they visit your profile. An aesthetically pleasing Instagram grid can quickly make a powerful impression, tempting users to hover around your profile for a long time.
Create an Instagram theme that aligns with your brand and persona. You can boost your brand image and loyalty by choosing an aesthetic theme that matches your brand's personality and values.
You can pick an aesthetic theme that matches your brand's niche, such as minimal, vintage, colorful, or dark. This will help you create a consistent and appealing look for your content.
2. Edit Photos Before You Post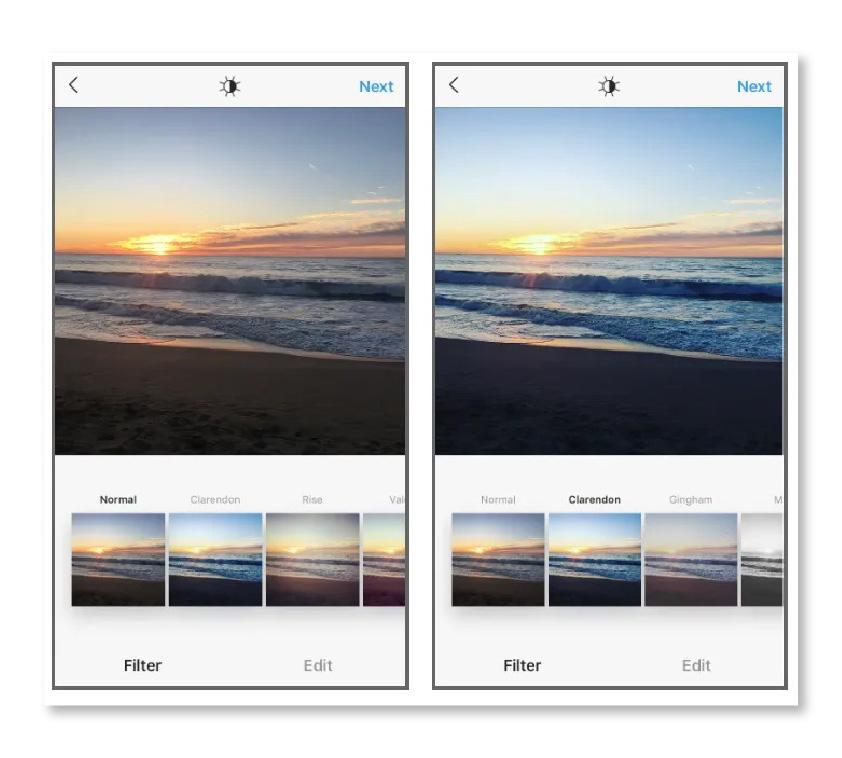 Who doesn't enjoy editing photos? Use your favorite filters, adjust the brightness and contrast, and crop your pictures before publishing them on Instagram to make them look better. There are a plethora of photo editing apps that will help you generate a high-quality and visually appealing picture.
3. Post Content That's Meant to Be Re-Shared
Your content should be so engaging that your Instagram followers can't help but reshare your posts on their stories. This can include anything that makes your post authentic and highly attractive.
The more shareable the content is, the more chances it will get many impressions and attract new followers, which will help you reach 500 Instagram followers.
4. Share Posts That Resonate With Your Account
Sharing posts directly resonating with your account will help you gain loyal followers. This can include user-generated content, posts about your brand's motives, or posts that educate your followers.
Additionally, you can participate in conversations and share content that portrays your expertise and keeps your information current.
5. Write Engaging, Shareable Captions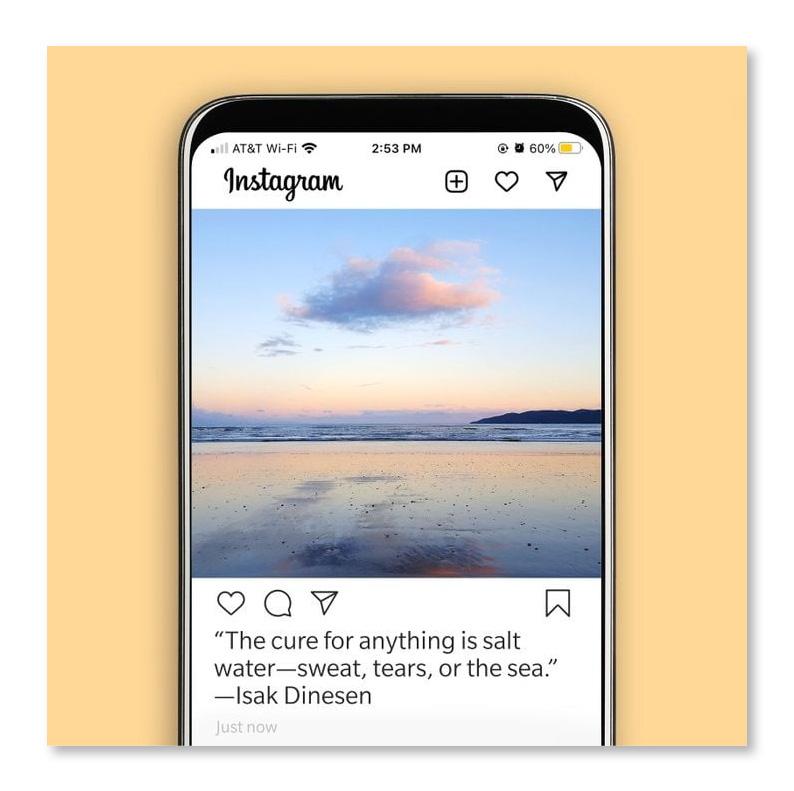 Captions are an essential part of your posts. Think Instagram captions as YouTube's thumbnails; the more entrenching it is, the more views it gets. Captions allow you to tell a story, convey your brand's voice, and engage with your followers.
To entice users to hit that follow button, write engaging captions asking questions, use a call-to-action, or create a sense of curiosity. You can also inject humor into your captions to make them lively and catchy.
6. Make Entertaining and Educational Reels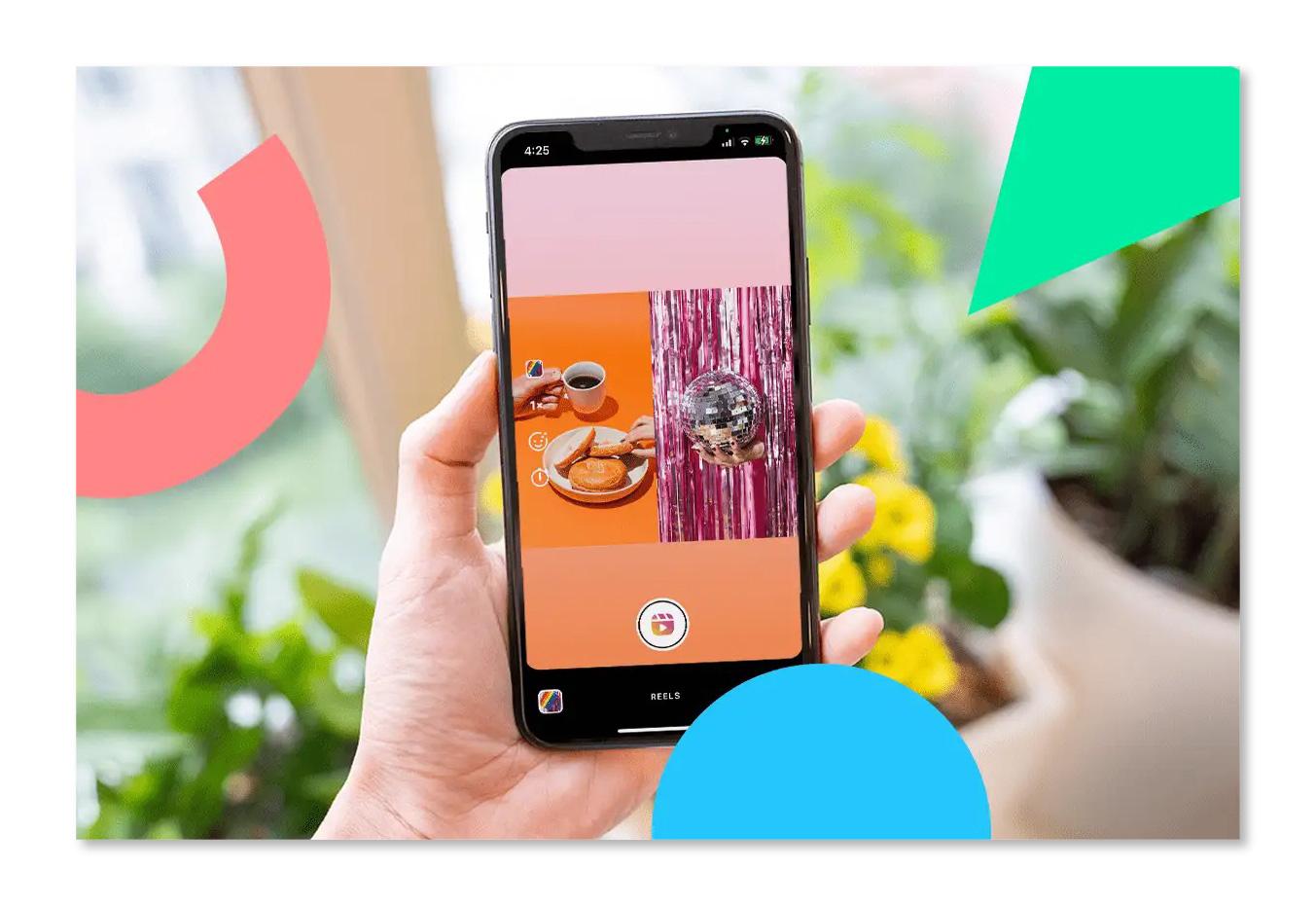 Instagram Reels have taken the internet world by storm since their debut. The TikTok-like feature is a goldmine for reaching high engagement on the platform. In addition, Reels have a separate tab on the platform where you can show off your skills and get more exposure.
Consider filming entertaining and educational to engage your followers and attract new followers.
7. Lean Into Trending Hot Topics
The best way to stay relevant on Instagram is to tap into trending hot topics. Keep an eye on exploring pages to keep up with viral trends.
Jump onto trending reels to create your version of the trend; this will get you more views and, therefore, higher chances of catching up with the buzz on the trend.
How to Analyze and Adjust Your Instagram Strategy?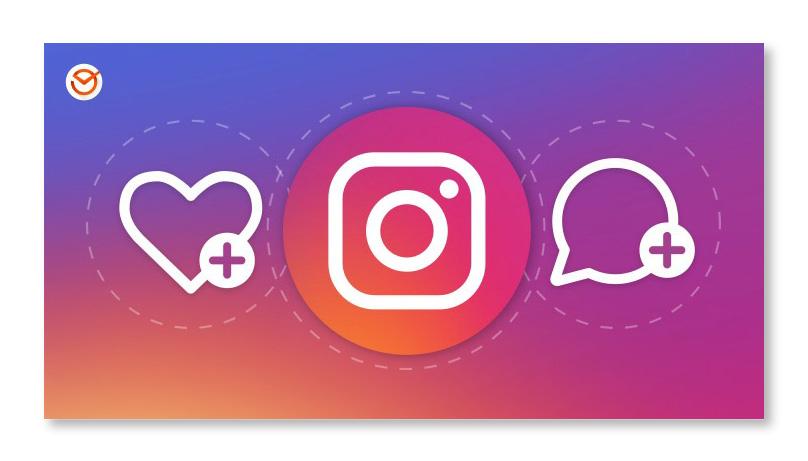 A diligent Instagram strategy and continuous performance analysis are vital to reaching and surpassing 500 Instagram followers, and here's how to do it:
Track Metrics and Analyze Performance
Tracking your metrics and analyzing your performance is crucial for Instagram growth. It can help you understand what posts are doing well, what's not giving enough impressions, and how to improve your performance.
Let's look at some essential tips that will help you better understand the importance of tracking metrics and analyzing performance:
Establish your key performance indicators (KPIs) so that you can track your development and achievement. Followings, reach, impressions, engagement rate, clicks, conversions, or cost per result are a few of the most used KPIs.
Use A/B testing to compare different versions of your posts or ads and see which post works best for you.
Make data-driven decisions based on your analysis and testing results.
Schedule Instagram Posts
One of the best ways to maintain a consistent and engaging presence on Instagram is to schedule your posts in advance. This allows you to plan your content strategy and optimize your engagement with your followers.
You can also save time and avoid stress by having your posts ready to go when you need them. Here are some more tips on how to schedule your Instagram posts effectively:
Use a Social Media Management Tool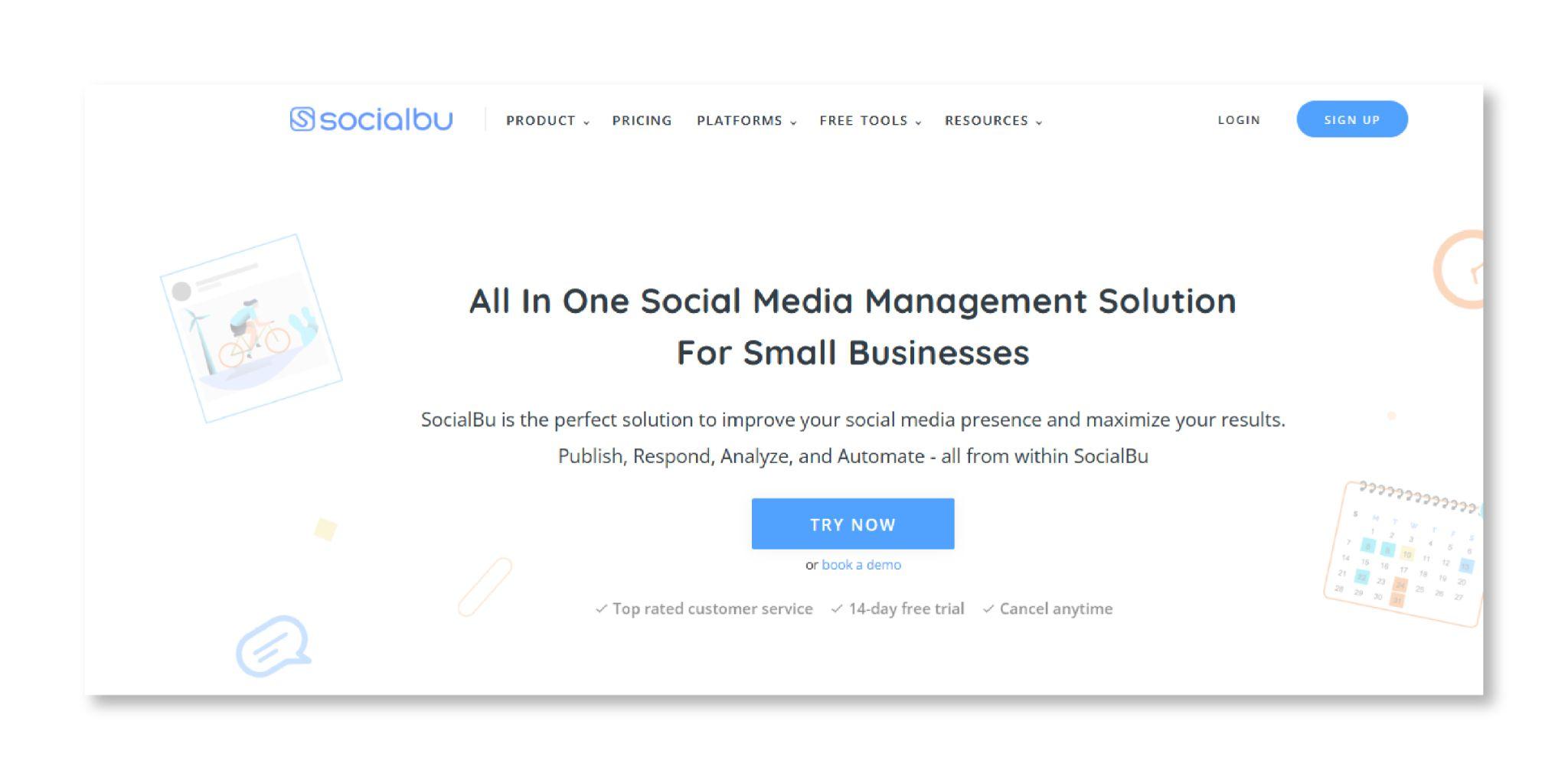 Analyzing and scheduling your Instagram posts can be a hectic process. There are always chances of missing out on some things. However, social media management tools like SocialBu can make everything a walk-in-the-park task. This AI-powered tool can give you insightful information about your Instagram growth and assist you in:
Scheduling your posts
Maintaining a regular posting schedule
Tracking metrics like your follower growth rate
Identifying the optimal times to publish
Finding hashtags that will improve your Instagram growth rate
How to Leverage Instagram Analytics and Insights?
Let's look at Instagram's built-in analytics tool that allows its users to make data-driven decisions.
Use Instagram's Built-in Analytics Tool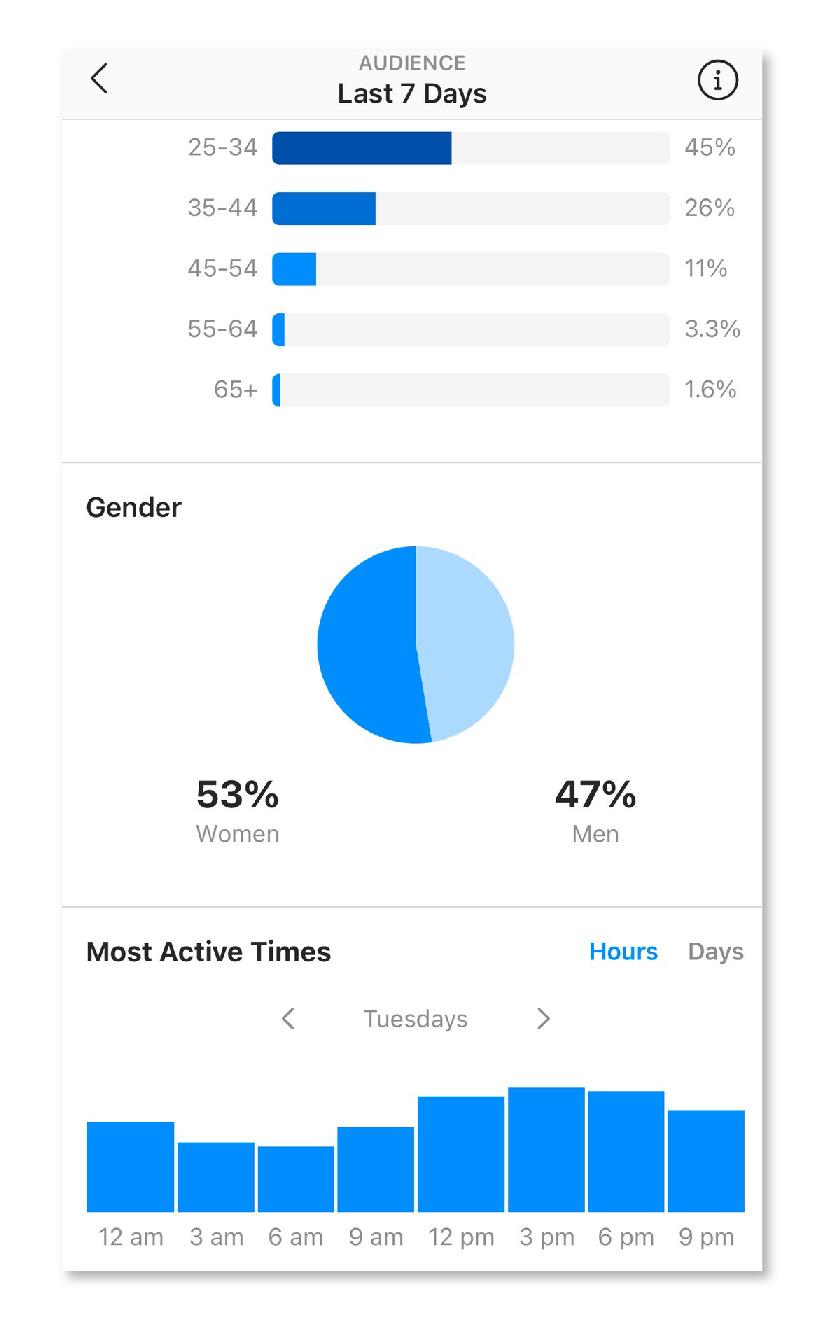 Instagram Insights is Instagram's built-in analytics tool. The analytical tools within the Instagram app provide great insights into your account growth and performance, including engagements, reach, engagement, followers, and Instagram ads.
Use Instagram Insights to Track Growth and Engagements
By tapping Insights from the menu icon (three horizontal lines) in the top right corner of your profile, you may access Instagram Insights. You can also swipe up for their insights on your articles or reels.
Final Thoughts
Reaching 500 Instagram Followers is a remarkable Instagram milestone. It's the first success door that opens all growth paths on the platform. You can create a powerful impact on Instagram by setting clear and concise goals, understanding your target audience, and creating engaging posts.
Remember, Instagram growth is a never-ending journey. Keep learning from your experience, experimenting, and engaging your followers with fresh content, and you'll see your following skyrocket.
FAQs
How do you gain 500 Instagram followers?
Gaining 500 Instagram followers is about consistency with your content strategy, posting high-quality content, and engaging with your audience.
Can I be a brand ambassador with 500 followers?
In most cases, you must have more than 500 followers for a brand ambassador role. However, if you have 500 followers with engaging posts, certain startups and businesses will let you become a brand ambassador.
Are 500 followers on Instagram good?
Yes, 500 Instagram followers are excellent for anyone who started their Instagramming journey. It's a stepping stone for thousands of followers for your Instagram Milestone. Also, it shows that people are genuinely interested in your content.
How can I improve my Instagram growth strategy?
You can improve your Instagram growth strategy by using third-party analytics tools like SocialBu that help you fine-tune your Instagram growth strategy.
What happens at 500 followers on Instagram?
In the past, crossing 500 Instagram followers would unlock additional features like "Shopping from Creators" and hashtags in Instagram Stories. Also, reaching 500 followers would open many new opportunities for your collaborations and partnerships.
Does Instagram pay you for 500 followers?
Instagram doesn't pay you to reach 500 followers, but Instagram influencers can earn good money through paid partnerships, sponsored posts, and PR projects.