Facebook business pages play an essential role in businesses success these days. 2.934 billion people use the network so it's clear how popular the platform is. So, if you are a business owner, a Facebook business page is not something you can afford to ignore. As having a strong business page can work wonders for your business. And with the help of valuable tips, techniques, and guidelines, you can create a seamless Facebook business page and earn money. So, let's dive right into the details!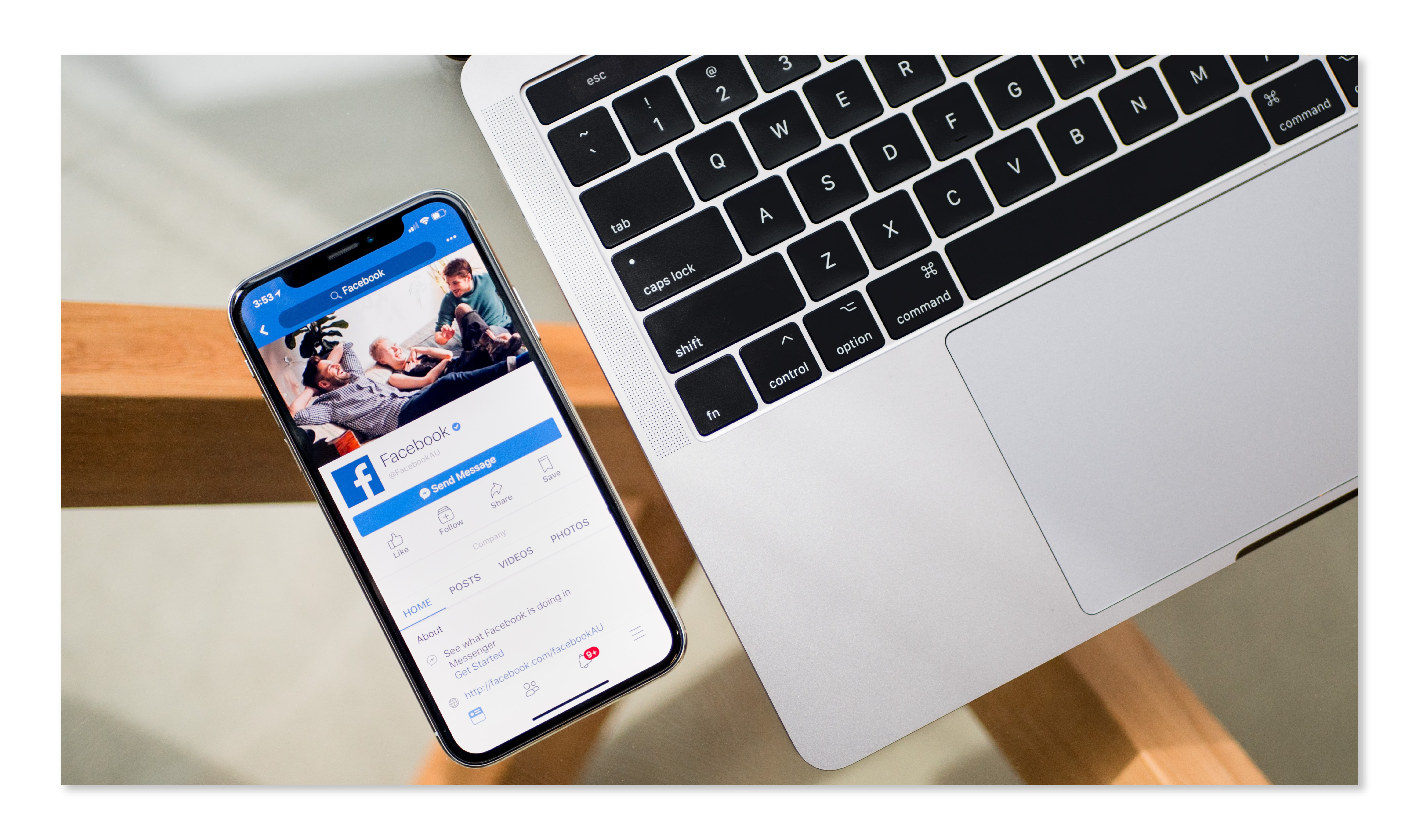 What is a Facebook Business Page?
Your Facebook Business Page is a free method to expand your company's online presence and reach new clients. While building and hosting a regular website requires time, effort, and money, you can do it for free within the Facebook system. Even better, you can do it in less than 15 minutes.
Your Business Page functions similarly to a personal page, allowing you to receive and send messages, post material, share other posts, issue event invitations, display your contact information, and interact with consumers. How to Create a Facebook Business Page Easily?
Before creating your Facebook Business Page, you must log onto your personal Facebook account. Don't worry; your personal information will not be available to the public on your business Page.
It is because one or more administrators oversee each business Page. People with personal Facebook profiles serve as administrators. Your account functions as a key to unlock your new business Page. If you have team members assisting you with your Page, their accounts will also open their roles and skills. So, if you haven't already, join your account and begin the Page creation process.
1. Sign up
On the left-hand side, enter your company's details. The page preview on the right will refresh in real-time as you do so. Use your company name or a name that your audience is more likely to look for when seeking to locate your company for your business page name. Type a word or two that describes your business in the category field, and Facebook will recommend several alternatives. You have the option of selecting up to three of the suggestions.
Fill in the Description field next. It's a summary that shows in the search results. It should only be a few sentences long (maximum 255 characters). Click Create Page after you're satisfied.
2. Add Profile Photo

After that, you'll add a profile picture and a cover photo to your Facebook Page. Making an excellent first notion is crucial, so choose cautiously. Ensure your photographs are consistent with your brand and immediately identified as belonging to your company.
You'll start by uploading your profile photo. This pictorial appears next to your company name in search results and when any user engages with you. It's also apparent in the upper left corner of your Facebook page.
3. Connect Your Facebook Business Page To Your WhatsApp
A pop-up box will appear when you click Save, asking if you wish to link your business to WhatsApp. This optional service allows you to include a WhatsApp button on your Page or send users to WhatsApp through Facebook ads.
Click Send Code if you wish to link your business to WhatsApp. Close the window if you don't want to connect to WhatsApp. Another pop-up box will appear, asking whether you're sure. We'll hit Leave for now because we're skipping this.

Interesting reading:
The Ultimate Guide to Merging Facebook Pages
4. Create Your Username
The URL where others can find you on Facebook is your Username or URL. You can have up to 50 characters in your Username, but don't go overboard to stand out. It should be straightforward to type and remember. A safe bet is your business name or a clear variation of it. To create your Username, click the Page preview and Create a username.
Fill in your preferred name. Facebook will alert you if it is accessible. When you get a green check mark, you're good to go. Then, from the drop-down option, select Create Username.
5. Add Your Business Details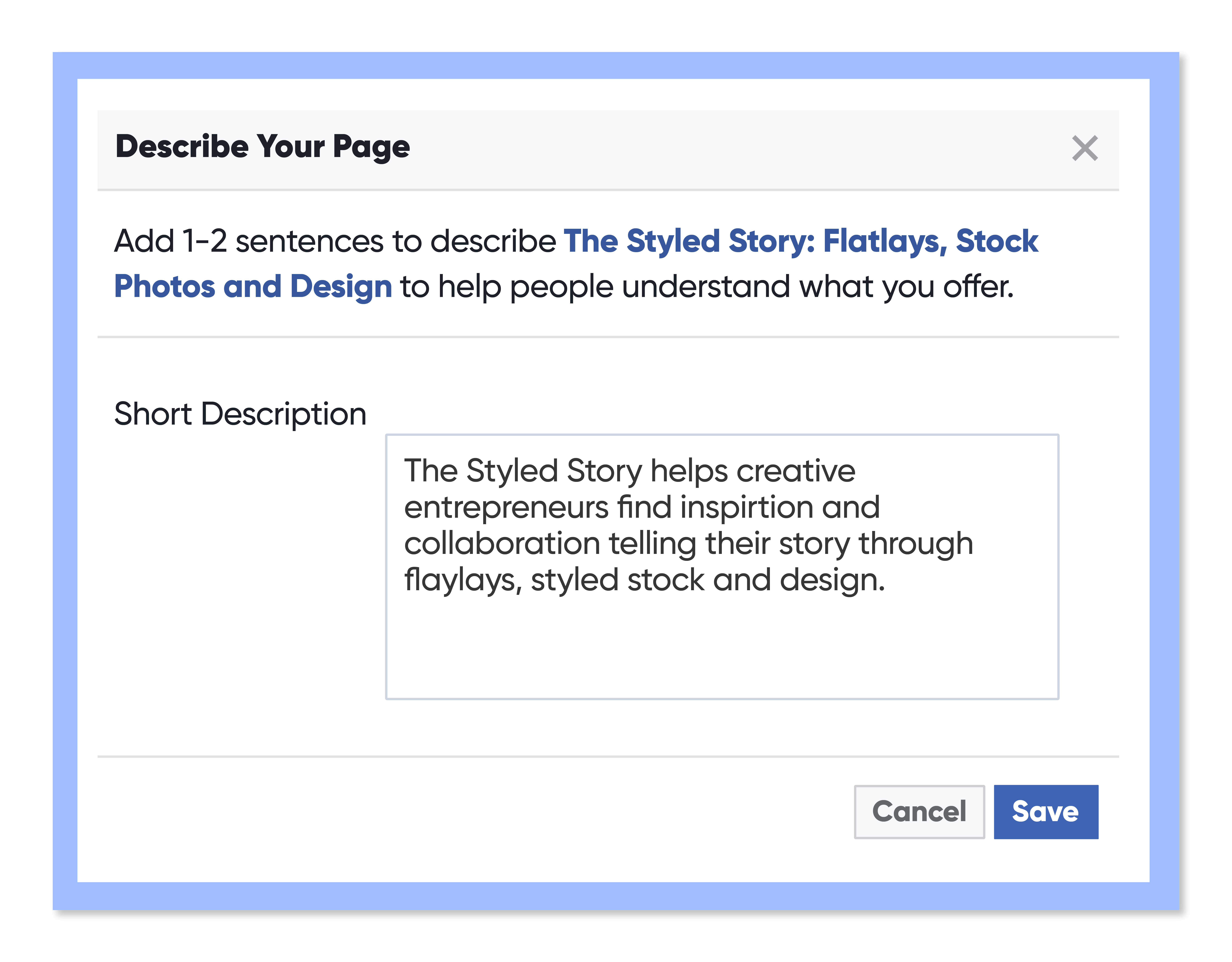 Include information about your business. While it may tempt you to reserve the details for later, filling out all the boxes in your Facebook Page's About section is vital.
Because Facebook is often the first place a customer goes for information about you, making sure you have everything is crucial. For instance, if someone is looking for a business open till 9 p.m., they should look at your Page. They'll keep looking till they find a more accommodating site if they can't find it.
Thankfully, Facebook has simplified the procedure. First, expand the box labeled Provide Info and Preferences by scrolling down to the Set Your Page Up for Success portion of your Page view.
Begin by filling out the required information on your website. The search results reflect this information. Please specify any times when your business is open to the public.
Don't forget to complete the part by adding an action button. This Facebook business page's built-in call-to-action button makes it simple to give customers what they want and allows them to communicate with you in real-time.
If you employ the right CTA button, visitors are more inclined to learn about your business, shop, download your app, or make an appointment. Click the blue Add Button button to add a CTA, then select the type of button you want.
6. Create Your First Post
Before asking people to like your company's Facebook page, supply them with relevant information. You can publish your articles or share information with industry experts.
Select one option in the Create box at your Page's top to create a specific post type, such as an event or an offer. Make sure that everything you post on your Facebook Business Page adds value to your visitors so they remain longer.

Interesting reading:
 Use SocialBu's AI Content Generator for Your Social Media
7. Generate Your Audience
Your Facebook Business Page has grown into a significant online presence that makes it simple for potential customers and fans to contact you.
Now is the time to gain fans! Begin by requesting that your existing Facebook friends like your Page. Next, extend the Introduce Your Page section by scrolling down to the bottom of the Set Your Page up for Success box. Designate the blue Invite Friends button to see a list of your personal Facebook friends. After choosing it, click Send Invites.
Use your current venues, such as your website and Twitter, to promote your new Page. For example, use logos that read " follow us " in your promotional materials and email signature, use logos that read "follow us."
How can a Social Media Tool Help You Earn Money from your Facebook Business Page Faster?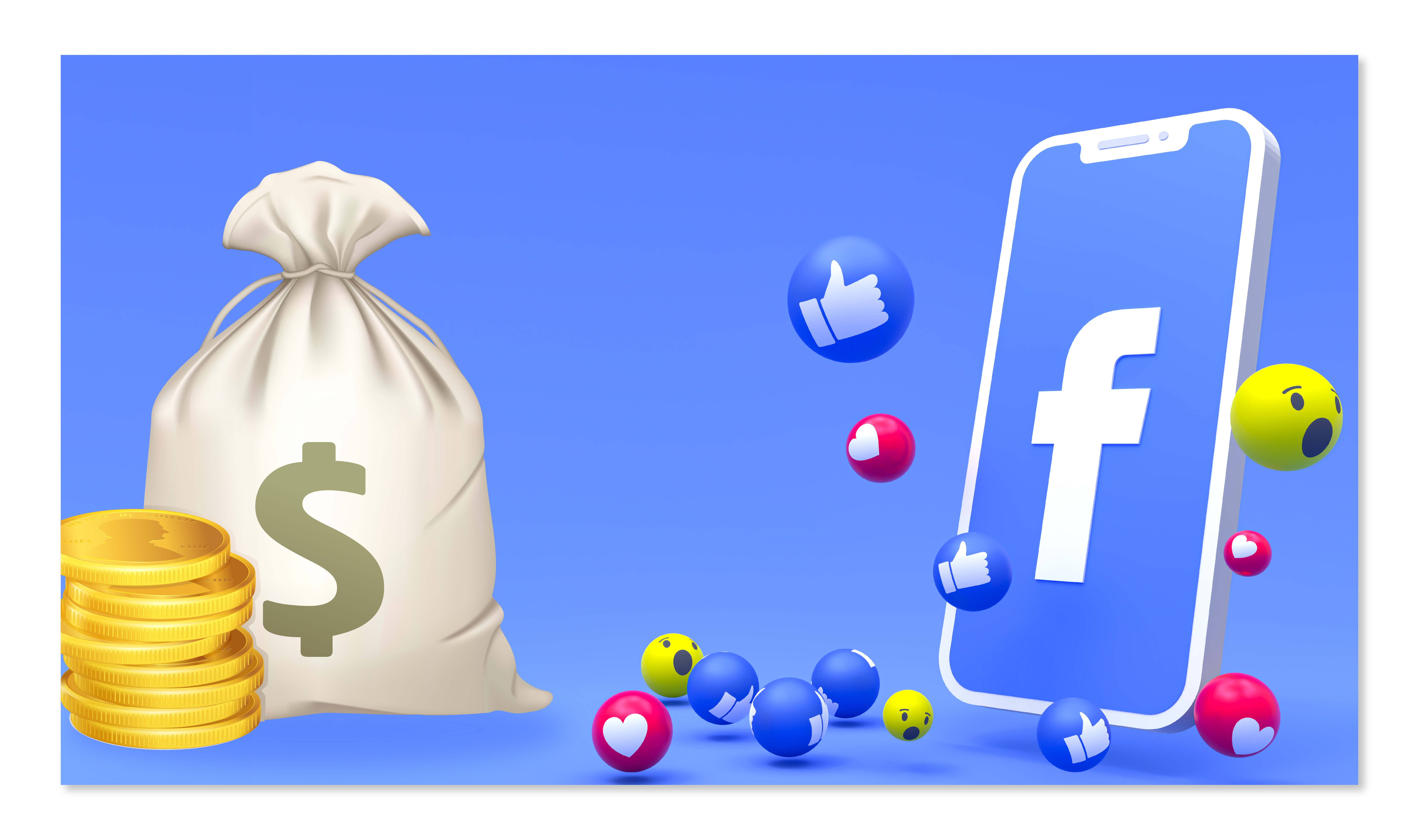 A great way to earn money through Facebook business pages is to post high-quality content consistently. Doing this will help you achieve better online visibility and gain astonishing engagement rates on Facebook. It will ultimately boost your online presence and reach of your product/services to a much wider audience, earning you a chance to get more potential customers and raise your sales.
The best way to boost your consistency on Facebook is to use the features offered by the leading social media management tools like SocialBu. It is a feature-rich social media management and scheduling tool that will help you achieve incredible consistency and will enable you to make money from your Facebook business page faster. It also allows you to post content on Facebook quickly by providing features like post scheduling, story scheduling, bulk post scheduling, post recycling, and much more. So it does not leave your audience unengaged.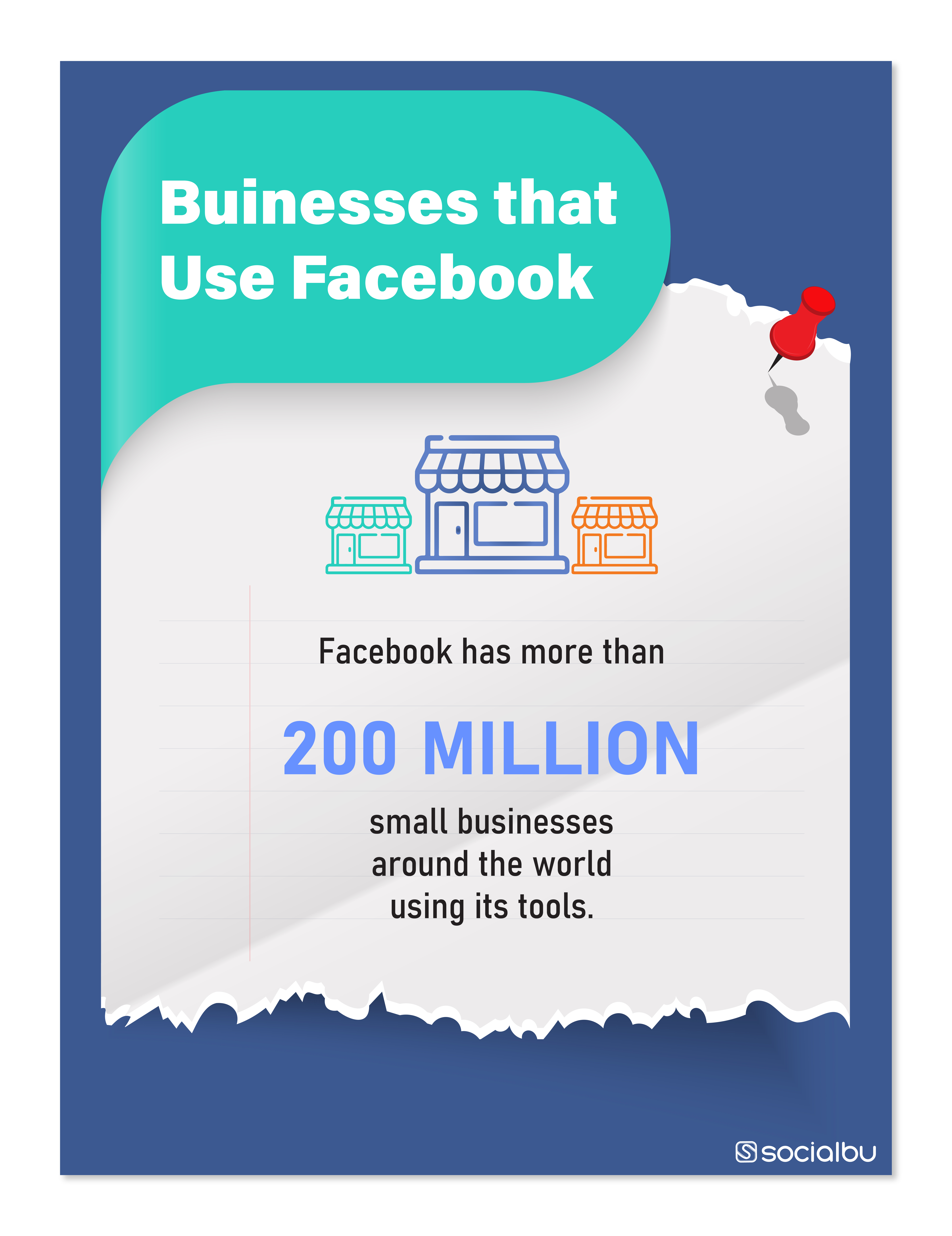 Top Tips and Techniques to Make Money From a Facebook Business Page
When you create the Facebook business page, ultimately, it's time to make money and check the Facebook page earning calculator. There are various methods to make money if you have a Facebook page with a significant following. You can search for how to earn money through face ads and sponsored posts in the Facebook marketplace.
1. Get Every Type of Traffic
Mobile for more than half of all Facebook traffic, which is why it's critical that if your Facebook page links to an external site, it's mobile-friendly. You can succeed if you can capitalize on a mobile audience. A responsive website is one of the best methods to ensure that Facebook visitors stay on your site and convert. Your website adjusts to the user's device and provides the best possible experience.
Pro Tip: To get as much traffic as possible, consistency is really important. And to boost your consistency, you can schedule your Facebook posts. Smart tools like SocialBu can help you with this as it offers efficient and easy scheduling. By scheduling your posts you will not have to worry about your audience getting bored due to lack of updates from you. And consistent posting also works in your favour according to Facebook's algorithm.
2. Sell Your Facebook likes.
There is a crazy rush to gain the most likes on any Facebook fan page. People are so desperate to see many likes that they will pay thousands of dollars. However, you must have prior expertise generating Facebook likes to do so. There are various free and paid web programs accessible for this purpose.
3. Advertise
You can also make money by advertising on Facebook, but you'll need to be a member of an affiliate network. Many companies have affiliate networks to manage their affiliates and track the sales and traffic they generate. Joining an affiliate network should not be an issue if you are influential. It's helpful to reach many individuals, and many brands will notice. Once you've joined an affiliate network, you must post a link to get credit for your contribution. It's pretty simple to set up and operate, and many systems have built-in tracking.
4. Try Adding Advertisements
Facebook ads are an excellent way to enhance the visibility of your Facebook business page. By adding short video or picture adverts in qualified videos, in-stream ads assist eligible video creators in making money. It split the revenue from the video adverts among the creators. To continue watching a video, viewers must see the complete ad.
5. Influencer Marketing
It's almost as if you're running a sponsored ad campaign. You become a market influencer of any businesses/agencies who approach you. Unlike sponsored commercials, a market influencer promotes an ideology or brand instead of items or services.

Interesting reading:
11 Things You Should Know To Become an Influencer 
6. Affiliate Marketing
Amazon, Flipkart, commission, and MakeMyTrip are just a few companies that offer affiliate marketing programs to help people sell their items for a commission. Affiliate marketing and social media marketing go hand in hand in this way. Sign up for one of the affiliate marketing schemes listed below. Earn commissions on every sale by posting the product/services link on your fan page.
7. Sell your Content
The first approach for monetizing your Facebook profile is to make good content. The most basic example is straightforward to describe. Using your Facebook page to promote an eBook is a terrific strategy to keep your audience engaged and link across your multiple websites.
If you have a lot of content to disseminate, Facebook is an excellent place to do so. EBooks are simple to create because Amazon and Barnes & Noble both have distribution networks that you can use. The most significant part is that Facebook interfaces quickly with most other platforms.
Other Facebook tools, such as Facebook groups, Facebook marketplace, selling Facebook accounts, Facebook adverts, and so on, can help you earn money from your Facebook page with ease as well. As the most popular social media network, Facebook takes its business incredibly and releases new features regularly to benefit and keep its members, which you can also use for this matter.
Wrapping Up
With over 1 billion+ daily active users, Facebook is an excellent hub for your business growth. Just by making a Facebook business page, you can deliberately create your successful business empire. In addition, you can use social media tools for your active Facebook marketing tools like SocialBu and hit your target audience. Be inbound to drive traffic to your Page, and earning through it will be a piece of cake.
Your Facebook business page enables you to earn a tremendous amount of money through it; Follow the steps, tips, and techniques mentioned in this guide and watch your Page make money quickly.