Social media influencers are those who build a reputation for their knowledge about a specific topic or niche. They post about the topic regularly and develop a strong following base of enthusiastic, engaged people who pay great attention to their reviews. As a result, they have the power to influence the buying patterns of their followers.
Brands love hiring influencers as they can easily create trends and encourage their followers to buy their products. 
Marketers that embrace new marketing strategies embrace greater results. As a result, influencer marketing is the new normal. Influencer marketing in 2020 has gone on to achieve a market size of 9.8 billion dollars, with an expectation of its growth to 13.8 billion dollars by the end of 2021. 
Such a tremendous increase in market size has made social media influencing an attractive career, with many striving hard to make big in it. However, it is not only about uttering random facts, and showing the products, rather it involves a lot of hard work and patience. 
Special strategies, planning, investment, and time are required to excel as social media influencers. So now, let's move towards the step you need to take to become a successful influencer.
11 Things You Should Know To Become Social Media Influencers
Following are 11 steps described briefly. You can follow these to get a complete idea about social media influencers. 
1. Select Your Niche 
The first thing comes first. To become successful social media influencers, you must select a niche for yourself. You have to be careful here as you must choose only the one you are passionate about. 
It is necessary because working on something you are passionate about will keep you motivated, and it will always compel you to give your best. Also, you would be less likely to get tired or bored of your work. 
Secondly, try to choose a niche that can be categorized. For example, food niches can be categorized into veg or non-veg, diet-based plans, junk food or desserts, and much more.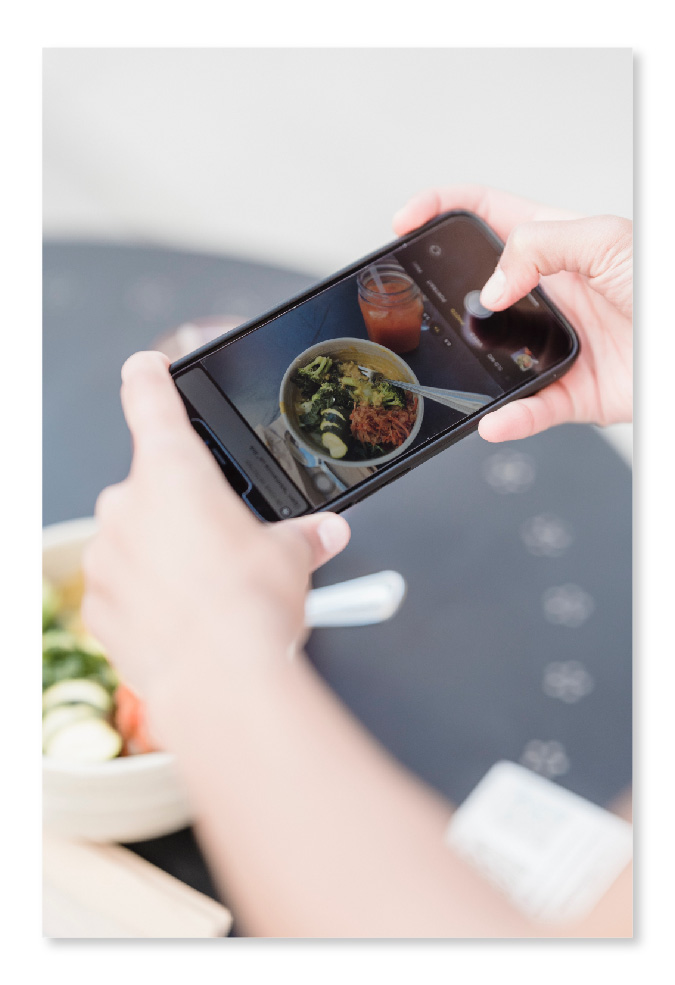 After you have selected one of your choices, then work hard on it. Give it your full potential. You will most likely make your name as an expert in a particular niche. 
2. Choose Your Social Media Platform 
Next comes the platform you will be focusing on to grow. It is suggested that you focus on one platform at first. Give it all your time and effort. Follow all the rules you need to thrive on a particular platform. When you have enough audience on one platform, then expand your network after that. 
For example, Instagram would be the best platform to start if you are a foodie or lifestyle influencer. Similarly, if you are into making parody videos, then YouTube might be the best option.
Working on more than one platform at the beginning will only cause problems. As you will not be able to attend each platform as required, it will ultimately cripple your work energy. So, it would be best if you follow one in the beginning. 
3. Study Your Audience 
To grow successfully on social media platforms, you must focus on your audience, as your audience is the key to your success as a social media influencer. 
Know what your audience likes and dislikes the most, and then post accordingly. Next, notice your audience's behavior and derive a strategy to compel them to follow and engage in your content. You can study your audience in many ways, like reading their comments and how they react to your posts, analyzing demographics, etc. Just like this food influencer @thegoldenbalance replying to the comments and engaging with followers.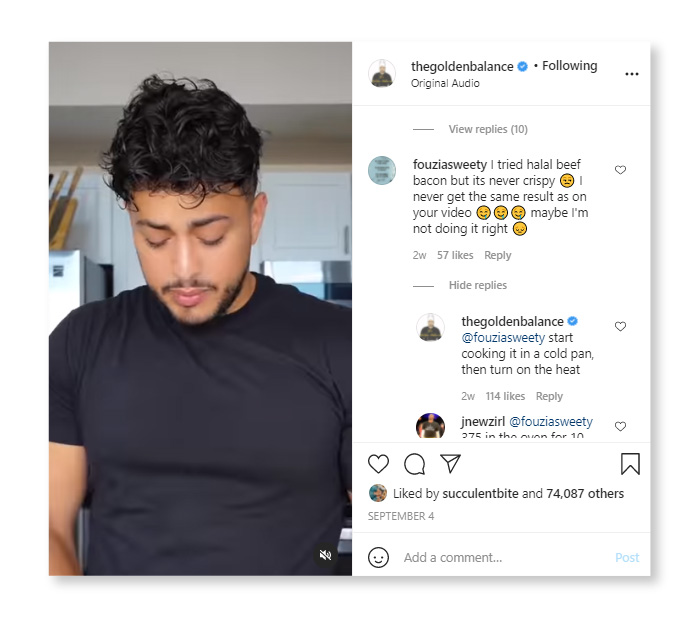 Work hard on your audience's behavior, and later they will be the direct source of your success as a social media influencer. 
4. Build a Connection With Your Audience
Once you start gaining followers, you should get more understanding and information about who your audience and followers are. This will help you to modify your content according to their interests and requirements.
You can follow some of the steps briefed below that can help you to connect with your audience. 
Ensure that you have a watchful eye on your comment section and connections. You can get an insight into who is interested in your content and how people are getting engaged with your content. What do your followers like and dislike.
Secondly, have a glimpse of your audience's demographics. If you use Instagram as your platform, you might need to upgrade your account to get an insight into who's interested in your content and is engaging with your content. For example, if you get all the insights on where your followers are located and which part of your content they are interested in. This information may be very helpful for you to post content that best reverberates them.
Lastly, don't ignore the performance of your content. You may notice that some of your posts might be getting more likes and appreciation than other posts, and some posts were not much liked. But, again, it's a great indicator of which content your audience likes and wants to see.
If none of your posts are succeeding or are performing well, don't hesitate to change your content and create the one that suits your targeted audience. Also, you must keep in touch with your audience with some random posts like the one below.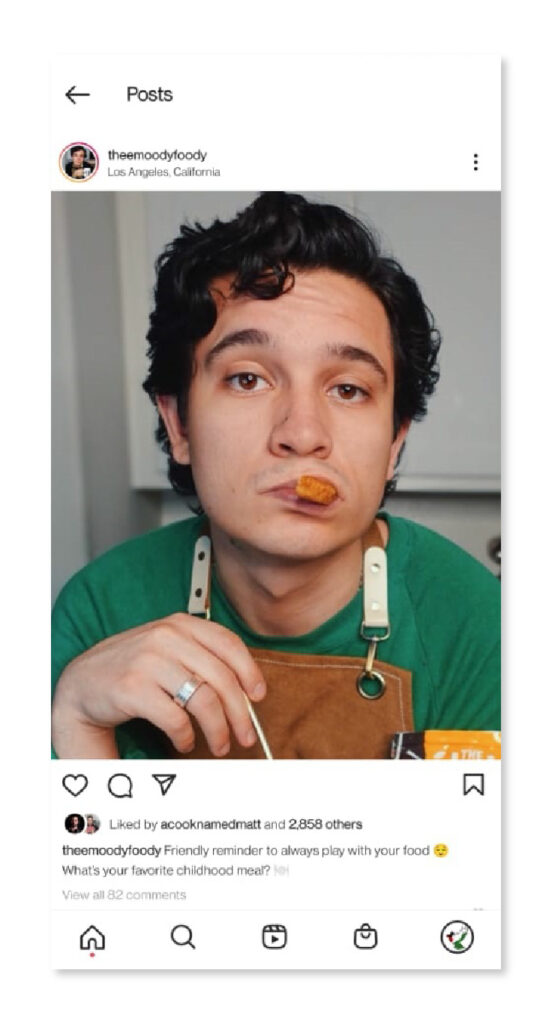 5. Keep Your Bio Optimized
Your profile information and bio are the guards of your social media profile presence. When someone visits your profile, the first thing they land on is your profile info and bio. Therefore, your bio needs to be updated and fully optimized.
It would be best to tell your visitors who you are, what your content is about, and what you post to encourage and engage your visitors. Don't forget to invite people to follow you.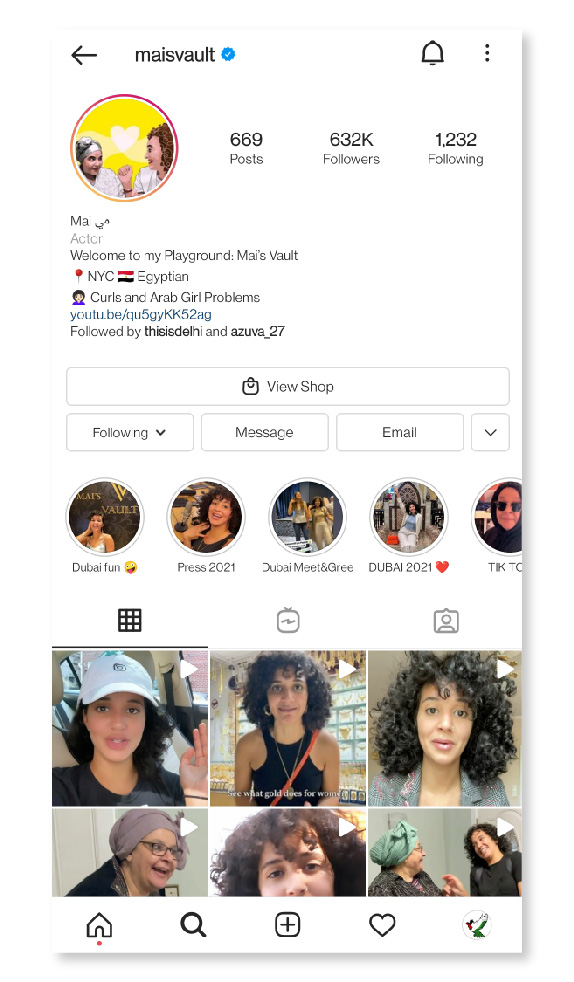 6. Share Your Experience Free
When you have a nice number of people following and looking up to you, take this as a responsibility, not a prestige. Influencing someone is not an easy job. 
First, you need to gain the trust of the people. As an influence, people surely depend on you to know about what's happening in your niche? Many will follow you in buying relevant products. 
Authenticity and truth of your personalized review about the product or service will get you people's trust. Once people start trusting you, you will have more power, and your career as an influencer will flourish.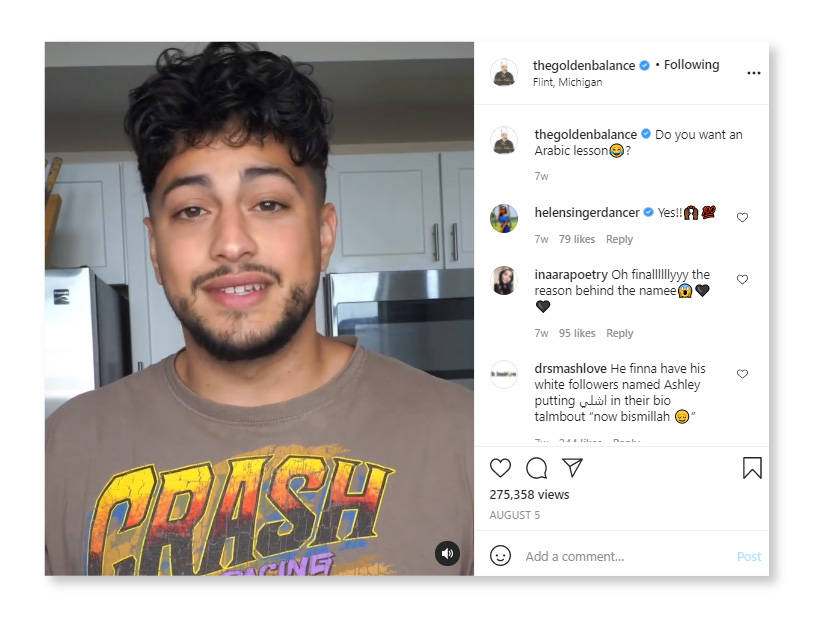 Therefore, take your responsibility as an influencer seriously and guide your audience truthfully and for free. This will help you gain more support and trust. A strong reputation will help you gain more followers. As a result, more endorsing deals.
7. Be Authentic as Social Media Influencers
To gain more followers and to become a great social media influencer, you should make sure that you post authentic content on your accounts. Accurate content increases the trust of your followers towards you. Authenticity builds trust between influencers and followers, which is the key factor that can help you become a great influencer.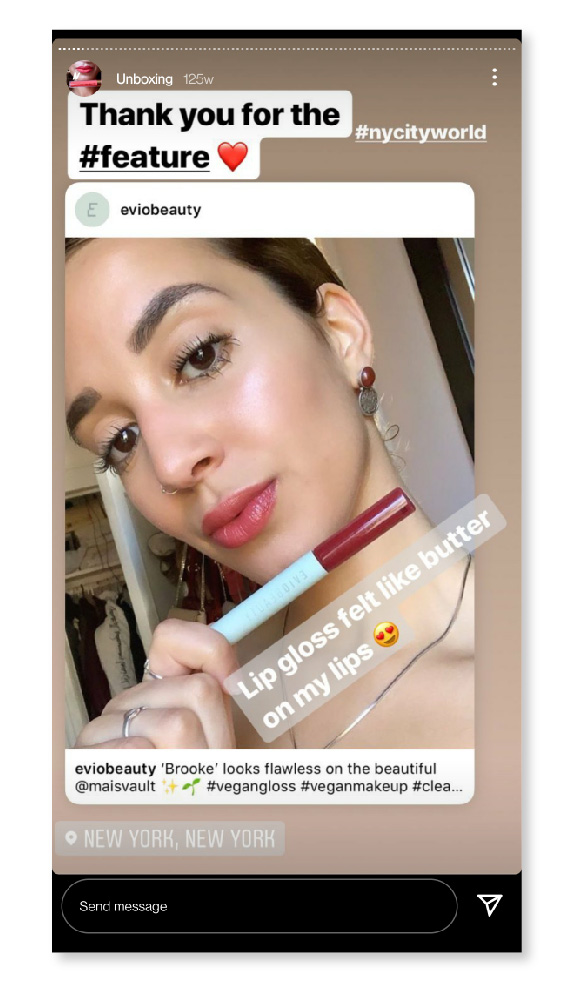 After all, people like to see authentic content. Therefore, it would be best if you did not worry about the quantity of your content; its quality is what matters.
8. Use Hashtags Properly
Hashtags on Instagram are a great source to increase your visibility on interested people's feeds even if they do not follow you. Yes, people sometimes only follow the hashtags they find interesting. Top posts with that hashtag appear on their feed. So, correctly using hashtags with creative and original content can do wonders in growing your follower base.
In the current algorithm functionality of Instagram, you cannot deny the importance of hashtags. So spend time understanding the way hashtags work, and know about the optimum number of hashtags for a post.
Many social media influencers overflow their posts with hashtags, but choosing the optimum number of hashtags is better. 
Several social media management tools, such as SocialBu, help you search for the relevant hashtags in your niche. With the help of the "Monitor" feature, you can add certain hashtags to your automation feed and select the accounts through which you want to track them. Then, SocialBu will follow all the recent posts containing that hashtag.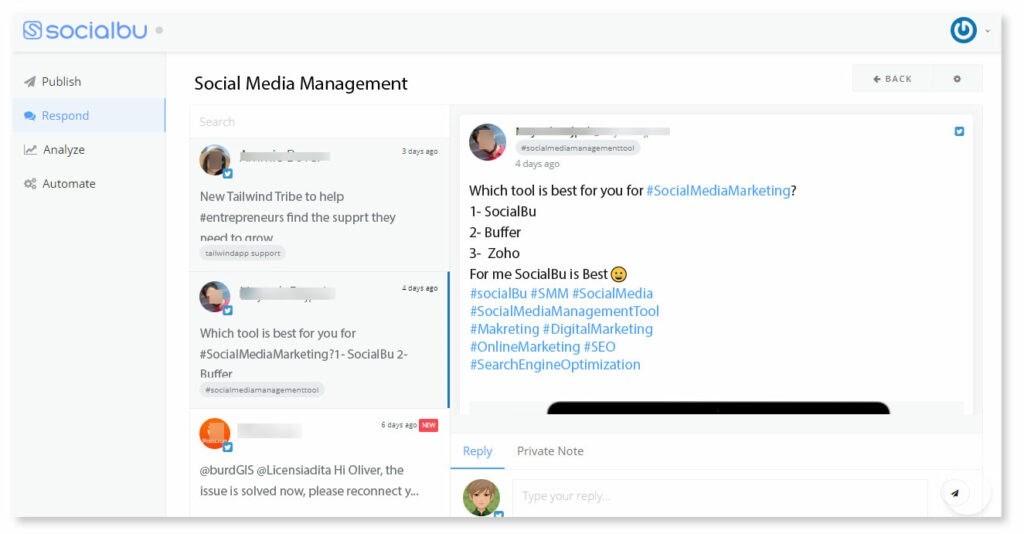 SocialBu also helps you monitor your performance and see the engagement each hashtag and post brings to your account. These insights help you in planning and devising future strategies.
9. Post Scheduling
Consistent posting allows your existing followers to engage better on your posts, which also attracts more followers. Therefore, if you want to attract more followers, you must make it a habit to post consistently. It is also good for developing a good connection and trust with your audience.
Publishing unique and high-quality content consistently is one of the fastest and most reliable ways to attract people to your content. Likewise, consistent posting is an effective way to gain your audience's attention.
If you're using a social media platform like Instagram, you may need to add stories and reels regularly. You can use a posting and scheduling tool like SocialBu to schedule your posts. It allows you to schedule stories as well for times when your followers are most active. SocialBu also helps you create a social calendar, helping you create a synergy in your content and profile layout.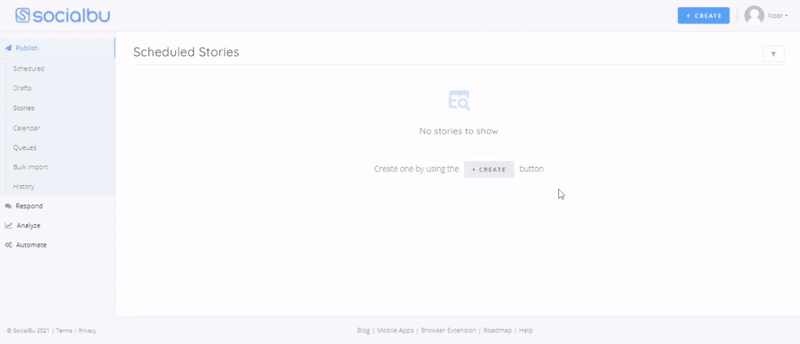 If you use Twitter, you may need to post several times a day. Therefore, your tweet that contains authentic and unique content may be very helpful in making you a successful social media influencer.
You can create a timeline or calendar for a few months to post regularly. This plan of publishing content regularly can boost your following.
This not only boosts your content but will also help your followers to know when to expect new content.
10. Collaborate With Other Social Media Influencers
Collaborating with other powerful influencers is the best way to gain more followers and build a strong follower base.
Collaboration can introduce you to a whole new fan base, helping you to grow and become strong. In addition, it is a fun way to share your ideas and content with other influencers to improve your content and gain experience.
If big influencers seem out of range, you can collaborate with micro-influencers who have small engagements.
While becoming an influencer, having a partnership with influencers of your niche can be very helpful. It will give you access to their fan base, allowing you to attract their followers to your profile.
11. Keep Your Behavior Professional
To make some form of income, you need to partner with some brands. Once you get a collaborator, you need to treat them professionally and adopt professional behavior. When you start collaborating with different brands, the next step is building good relations with them to gain a good reputation in the industry.
This behavior can help you in getting more and more sponsorship opportunities in the future. Your professionalism can be your competitive edge. The more practical, professional, and realistic you behave while working with a brand, the greater your chances are to endorse them for a longer period. More endorsement will surely increase your income as an influencer.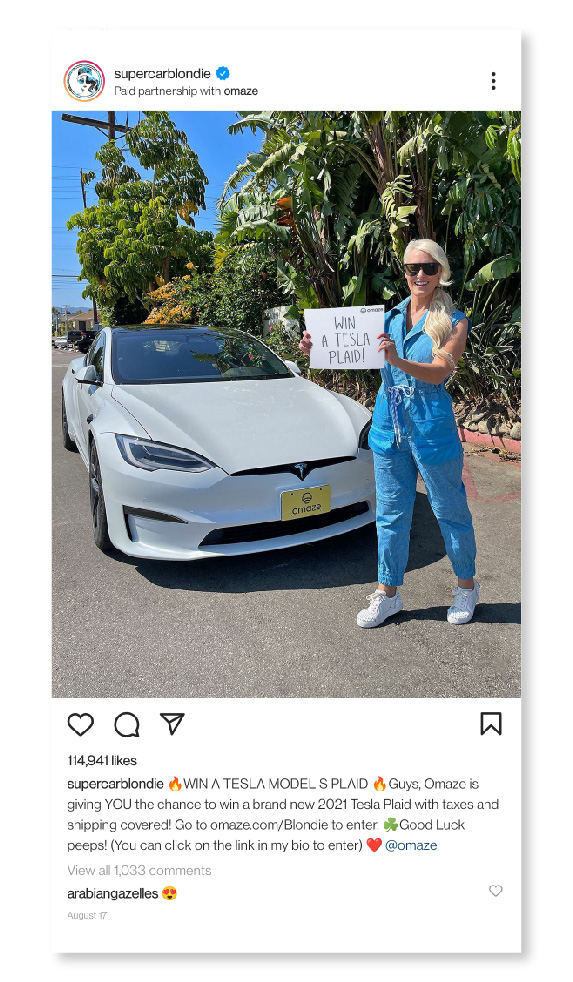 Once you start collaborating with a brand, you may need to keep in check the following points.
Be clear and inform the brands in case of any delay or problems.

Please respond to the messages of the brand timely and stay in contact with them.

Keep the brand updated with your progress and results.

Be very active and respond timely.

If some problems arise, be flexible and try to understand the problem.

Be careful while reading the campaign brief and if you have any questions, ask them in advance of any deadlines.
Final Words
The concept of a social media influencer has gained immense popularity in recent times. The fame, handsome income, free product, brand endorsement have made it an attractive and most desired career choice. However, with the increase in popularity, influencing careers has become more competitive, especially in common niches like skincare, cosmetics, makeup, and food. It was never easy to become an influencer, but the increased competition has multiplied the difficulty level manifold.
Although billions of people use social media regularly, it is still difficult to gain a name on social platforms. For example, there are about 500 million daily Instagram users, but gaining 10k followers is a hell of a ride. You have to compete with constantly overflowing content to catch people's attention, bring them to your profile, and click the follow button.
Never lose hope. If you have passion and consistency, you can surely succeed in any field, let alone social media influencing. All you need to do is be clear about your goals, keep yourself updated, and stick to a basis. 
Get help from social media management tools like SocialBu to schedule, post, and monitor the content on your account using various social media platform features. Maintain a social calendar, check insights and strategize your future activities accordingly. In the end, enjoy your progress.