If you are a social media manager who manages multiple accounts, you know how challenging it can be to create and manage quality content for all the accounts. You have to handle schedules, formats, topics, and deadlines. How do you ease scheduling while striving for high post-performance? The solution is SocialBu's content calendar.
A content calendar makes everything simplified by helping you plan, organize, and schedule posts in advance. It provides a comprehensive overview of all your planned posts, ensuring you won't overlook any scheduled content to be posted.
In this article, we'll briefly explore what a content calendar is and how using SocialBu's content calendar can guide your way to a diligent strategic content scheduling solution.
So, without any future ado, let's dive in
What is a content calendar, and why should you have one?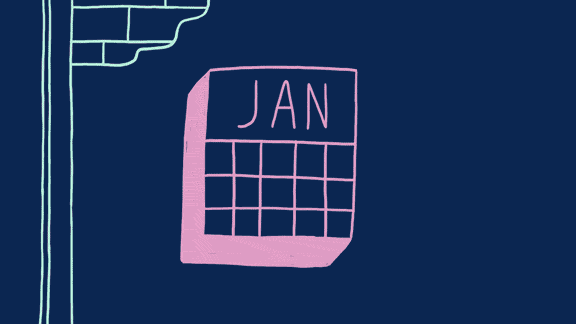 A content calendar changes the way to post content on social media. Unlike posting content manually, a content calendar allows you to plan and schedule your social media ahead of time. It does all your scheduling, so you don't have to worry about posting content at the last minute.
Content calendars have a detailed plan for your upcoming posts for all your social accounts by publishing date and time. Moreover, it allows you to view all upcoming social media posts at a glance, ensuring you deliver quality content on time to your followers.
A content calendar does not only solve your post-scheduling problems; it helps you maintain consistency quality, align your content with your goals and strategy, and boost your creativity.
SocialBu has the best content calendar feature, which offers an easy-to-schedule option with an interactive dashboard for all your social media management needs.
Benefits of using a content calendar
With a content calendar, you can improve your social media game significantly. Let's explore how a content calendar can add value to your social media strategy.
Save time and increase productivity
If you run a brand's Instagram page, you might have experienced the stress of missing out on deadlines and delivering ideas for posts on time. With SocialBu's content calendar, you can boost your Instagram performance and focus on creating valuable content for your social media pages.
You can batch out your posts in an interactive schedule calendar dashboard and automate your postings, saving you hours of manual work.
Maintain consistency and quality
A content calendar helps you find the all-important constant posting routine. Posting quality content daily helps you to grow your audience and increases your locality with your followers. It also ensures your content is relevant and aligns with your brand's motives.
Align your content with your goals and strategy
With a content calendar, you can cohesively streamline your content strategy by better understanding your objectives and goals. It will help you measure your content goals, such as increasing awareness and driving traffic to your website while boosting more engagements.
Not to mention, by keeping an eye on current trends and assessing the success of your posts, you can modify your content calendar as necessary.
Boost your creativity and innovation
Many content creators struggle to brainstorm creative ideas, and their strive for innovation dries up their content. To make things easier, SocialBu's content calendar simplifies your content creation and management process and helps you develop many new ideas for your content.
Collaborate and communicate with your team effectively
If you are a social media marketing manager, you know the struggle of poor communication with your team members. A social media content calendar makes everything simplified.
For instance, SocialBu's content calendar can help you define roles for your team members, assign responsibilities, and manage deadlines. Additionally, it allows you to organize your workflow more effectively and cooperatively.
Streamlined solution for your social media management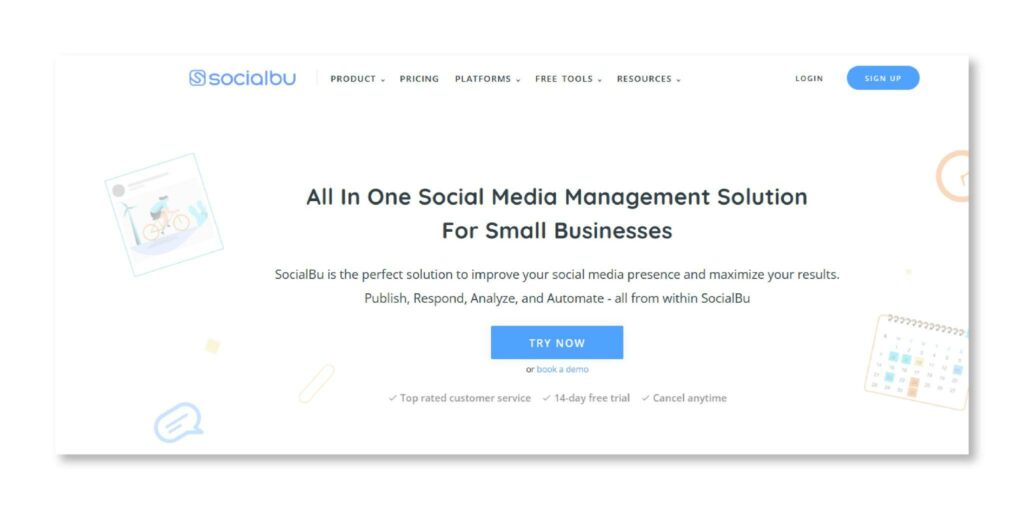 The content calendar's interactive publishing and scheduling are designed with ease of use in mind. It helps increase content efficiency and boost productivity so content creators have more tram for creating engaging content.
Schedule and add your posts to the calendar easily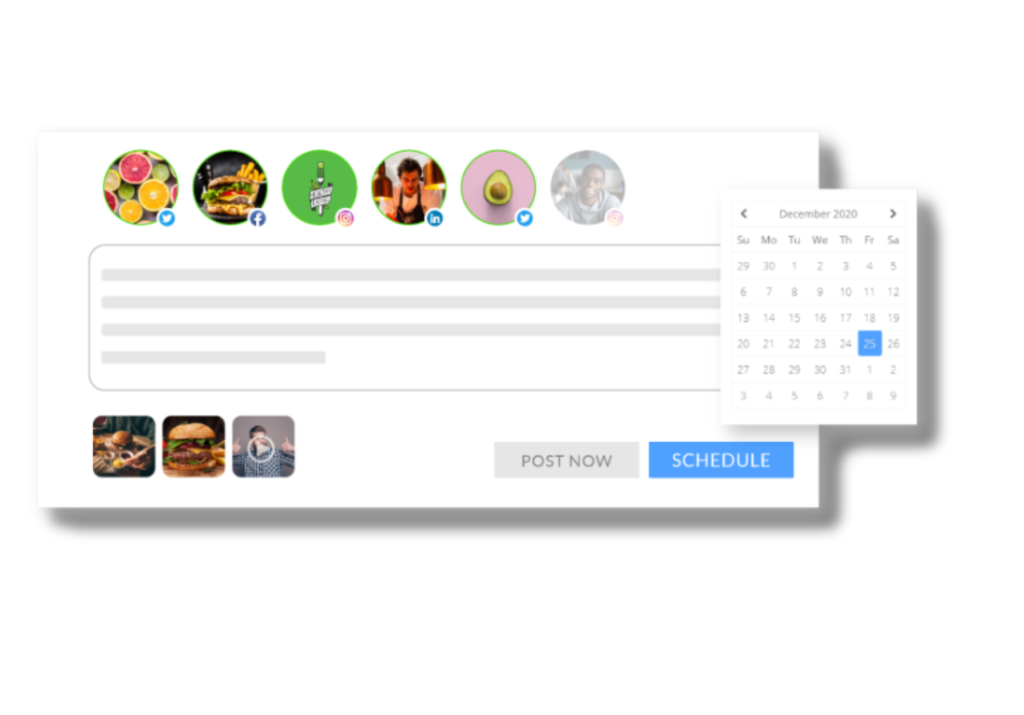 With SocialBu's content calendar, you no longer need to post regularly. You can easily schedule posts beforehand and add your posts to the content calendar.
Manage your social media content across different platforms from a single dashboard

Manage multiple social media accounts without hassle logging in and out; you can create posts for different accounts. SocialBu lets you manage all your social media content from different pages on a single calendar so you view all your content in one peek.
Plan, create, and monitor your social media campaigns
SocialBu's social calendar keeps track of all your scheduled social media posts and campaigns. Plan all your campaigns ahead of time to save yourself from the stress and mishaps of late publishing.
A complete view of your social media content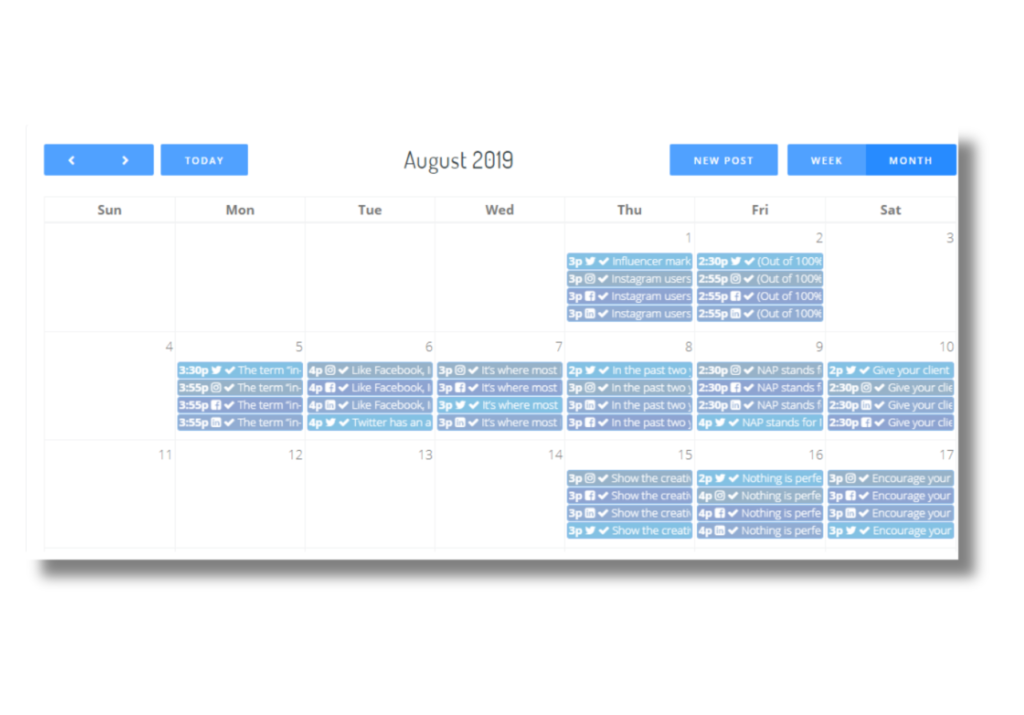 SocialBu stands out as having the best content calendar, and the best part is that none of your scheduled posts gets left out, as you can view them all in one go.
Create and schedule posts easily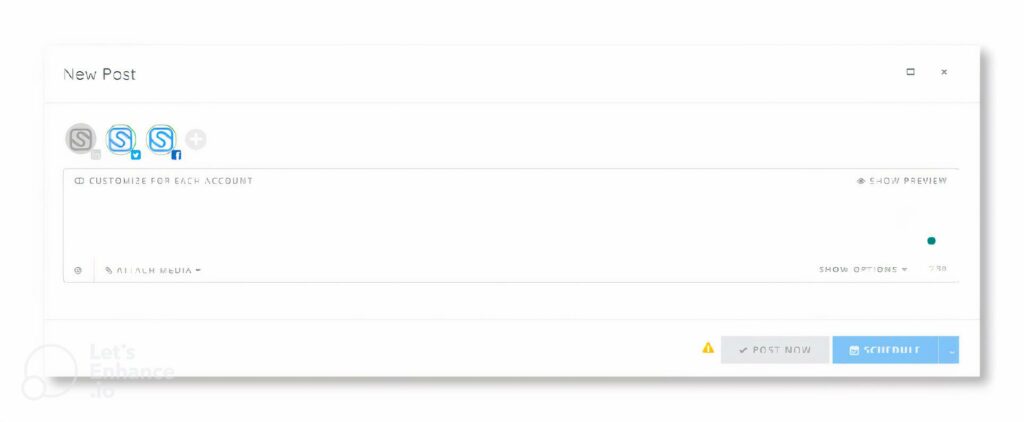 SocialBu's content calendar allows users to create and schedule posts easily. You can plan, create, and schedule from the content calendar.
Review your posts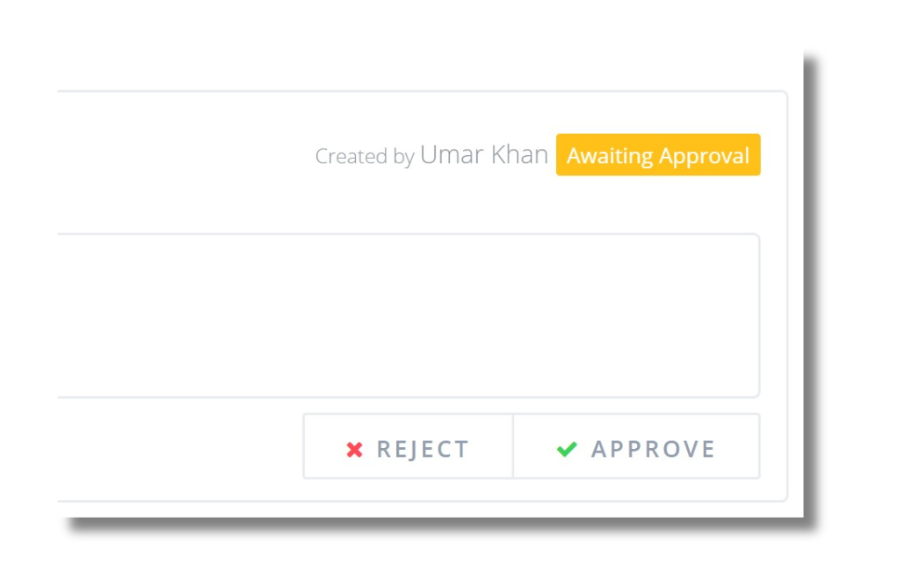 Do you need to edit anything on your posts? You can view, edit, and manage your scheduled posts immediately and make changes.
Schedule new posts for any day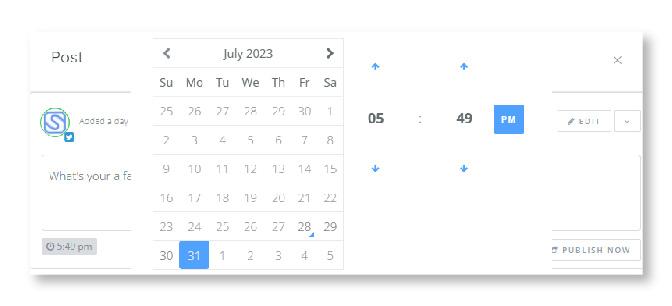 Don't let your content calendar ever be empty. Schedule new posts for any day and keep your social media content game on point.
Move your content to any day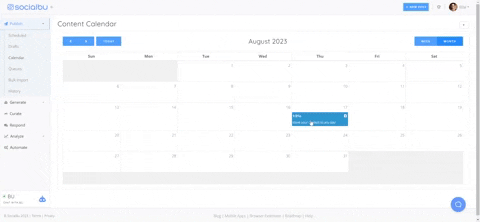 With the ability to drag-and-drop content, you can seamlessly adjust your social media scheduling strategy, easily placing content on any preferred day.
Schedule your posts from the mobile app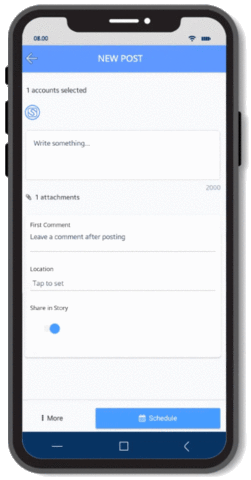 With its user-friendly design, SocialBu's mobile app allows you to schedule posts from wherever and whenever you want. You can enjoy these efficient features right at your fingertips.
Bottom Line
If you are a social media manager with loads of accounts to manage and schedule posts, then a content calendar is a must-have tool for you. It helps you save time and maintain consistency and quality aligns that allow you to boost your creativity to the next level.
That said, SocialBu's content calendar makes everything simplified from scheduling and managing posts to curating them. Not only does it help you schedule your posts, but it also generates high-quality content with AI.
You can monitor keywords, automate replies, and analyze your posts. In short, SocialBu is the best way to streamline your content workflow and grow your brand.
FAQs
How do you structure a social media calendar?
There is no universal approach to structuring social media; however, there are some considerations to take:
Define your goals and objectives for your social media calendar
Identify your target audience and preferences
Brainstorm ideas for your content
Create a content calendar by using a tool like SocialBu
How do I create a social media calendar in Excel?
Microsoft Excel is a great tool for almost anything. You can create a social media calendar in an Excel sheet by following these simple steps.
Create a new spreadsheet named "social media calendar
Create columns for information such as day, time, content, platform, campaign, etc
Fill in the columns with your planned posts for each date
For a much simpler and more sophisticated solution, you can use SocialBu's Content Calendar.
What is an excellent social media posting schedule?
An excellent social media posting schedule depends on your target audience and understanding their preferences. Whether your goal is to promote your brand or get more profile visits? Defining your social media content objectives will help you make a schedule.
What is the purpose of a social media calendar?
A social media calendar is an overview of your upcoming social media accounts posts organized by date and time. Social media marketers use calendars to plan, schedule, and review social media strategies.
Are there any free content calendar tools for social media scheduling?
There are numerous free content calendar applications available for scheduling social media postings, including Microsoft Excel, Google Sheets, and Apple Numbers. You can use any of these simple yet efficient tools for free.