In the unprecedented time of the pandemic, businesses are required to be routinely reminded of the need for an online presence to keep up with the digitally evolving world of today. There are 4 Billion Active Users on just Facebook, Instagram, and WhatsApp, which means half of the world's population is online and available for you to target and pitch the sales.
This is where you can ask these questions to realize where the difference comes in between Social Media Marketing and management:
What are the benefits of social media management?
What do you want out of social media?
Best social media management tool?
Keep these questions in mind when reading this article, and you'll have a clearer perspective on which one you need and the uses for each of them. Now, without further ado, let's jump right in!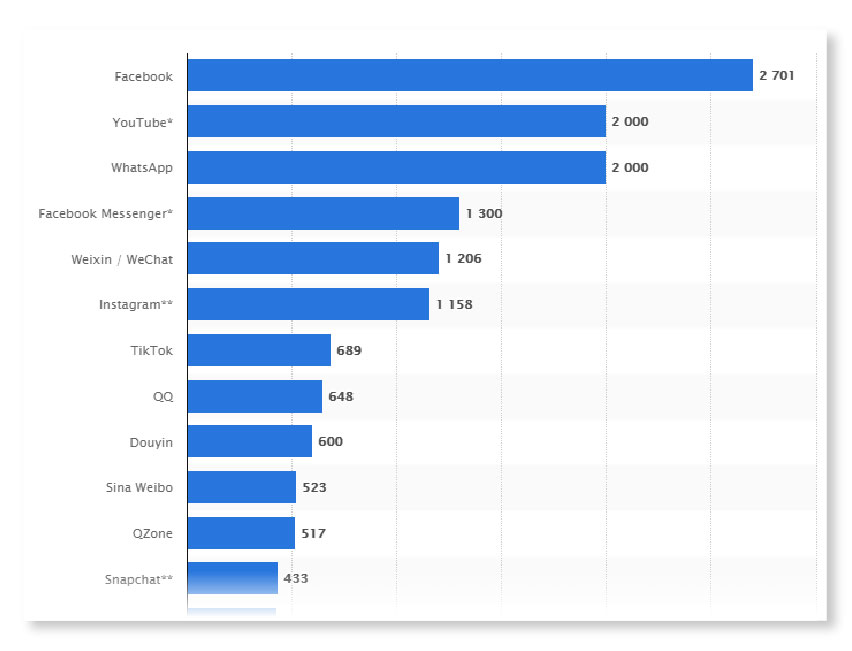 What is Social Media Management?
Setting up an account on any of the social media platforms, building a community, and engaging with them through regular and appealing content. Communicating with them to ensure the following remain active and engaged.
Slowly but surely, people will invest their time into engaging with your brand's presence on social media, bringing in others like themselves to build a strong group of brand advocates and boost brand awareness.
Considering building a community like this takes a certain amount of time, this strategy pays off in the long term, so patience is key here. If you get demoralized when the view count or engagement is down and stop pushing content, that's a sure-fire way to lose the following you already have.
Relying solely on Social Media Management only makes sense for businesses that have no online sales avenues or conversion funnel set up and hence, have no need to spend their resources on sponsored posts or content.
Such small businesses should focus on publishing relevant content on a set routine, engage with their community, and watch as your following keeps growing.
For these business owners, publishing content regularly might take essential time away from their business operations, or they'll require an extra overhead expense to hire a social media manager.
Benefits of Social Media Management (SMM)
Healthy social media interactions assist in flourishing the business; social media is an excellent way of engaging the customers for selling your products or services. However, to utilize the complete benefit of social media, you must know how to manage it properly. Here are a few benefits of Social media management;
1. Saves Time
Social media management includes scheduling your post, which saves a lot of your time and hassle. This will also help you in being consistent and consistency is the key to success on social media.
2. Improves Your Social Media Presence
Through social media management, you can improve your current social media presence. If you take help from a social media management agency they will analyze your social media profiles and tell you all the things that need improvement. For example, if you are a business, your profile picture on all your social media platforms should be your logo.
Your bio should be well-written on all social media platforms as well. The more easy-to-understand it is, the better. These changes will definitely improve your overall social media presence.
3. Brand Recognition
Social media accounts can speak for the brand. Knowing the perfect time specific to the platform and scheduling relevant posts with complementing visuals and consistent voice helps in creating brand recognition.
4. Increases and Engages Followers
Social media management will help you be consistent on social media. This way you can increase your followers quickly as well as engage all your current followers so that they won't get bored of your account.
5. Telling the Brand Story
Social media allows sharing the brand's mission, and it's a great path to reach customers by sharing your story. Social media platforms assist in creating a positive impact on the customers, which retains them.
It's not wise to ignore the importance of social media management for small businesses because it helps a lot in making the business grow.
What is Social Media Marketing?
More than community-building, Social Media Marketing involves leveraging social media to bring in sales and build brand awareness by targeting a specific audience to show them your promotional content (ads, blogs, catalogs).
Considering these initiatives mostly involve a paid approach instead of an organic one, this method is faster to boost sales. This is because paying for sponsored posts gets them to more people (when the objective is to reach) or pushes a target audience quicker toward your brand pages (when the aim is Conversions), but is more expensive than organic community engagement.
This expense turns out to be worth it for most businesses as it gets your brand in front of people that might have otherwise never seen it if you practiced only social media management. Hence, SM marketing brings in multiple leads for the business by cutting across social circles.
Once they see your brand via SMM and get to know your products, they'll be much more prone to making a purchase.
Most Used Social Media Marketing Channels
Here are some of the most popular social media marketing channels;
1. Facebook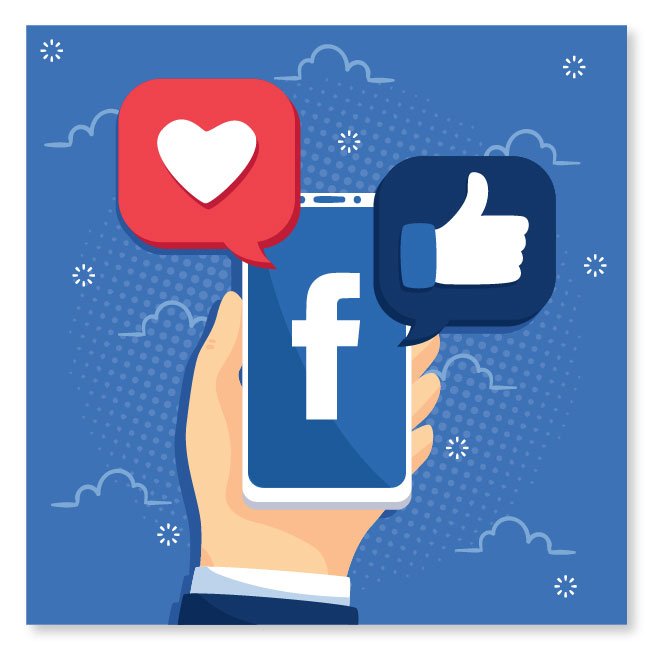 Facebook is a widely used platform on which more than half of the world is registered. Many businesses and companies utilize it for branding and sales purpose. There is no doubt that this platform is a great marketing channel. With the vast audience, you can easily find your target audience and promote your brand by focusing on these people.
From a business perspective, there are 80 million+ small and medium-sized businesses using Facebook Pages.
From a social media marketing perspective, Facebook is the most essential channel for both B2C (68%) and B2B (48%) marketers.
You can do marketing on this platform in the form of text, images, videos, stories, live sessions, etc. Whatever you use, make sure that you are sharing quality and genuine content.
2. Instagram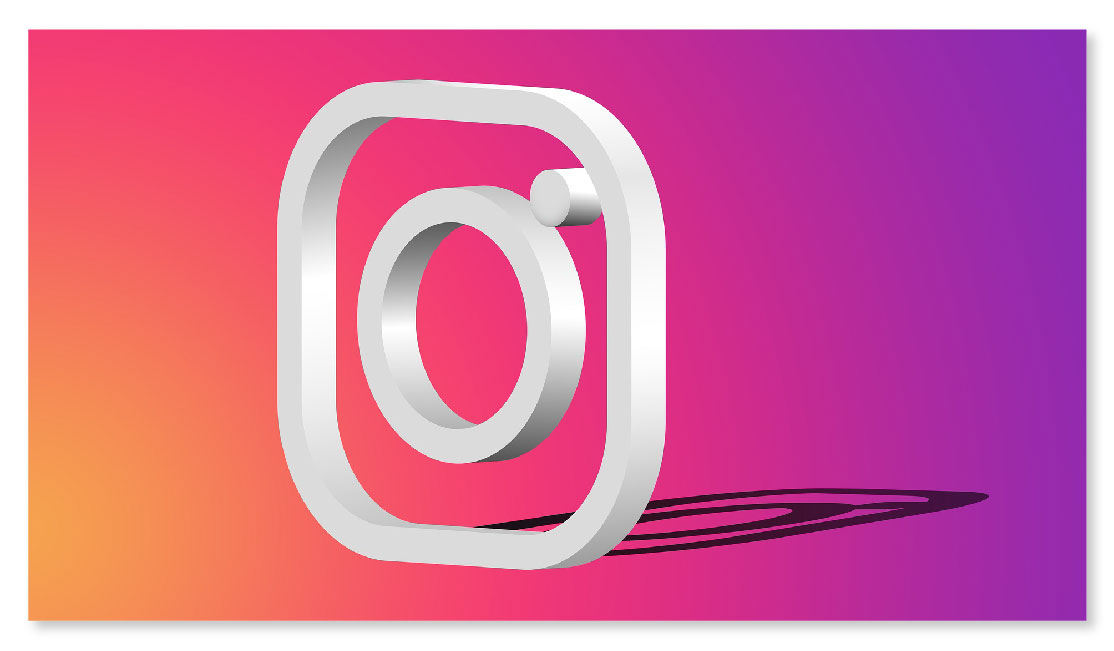 Instagram comes after Facebook and allows sharing of high-quality photos or videos to promote your business. Over the past few years, the platform has taken a lead over well-established channels like Twitter and LinkedIn and now has over 1 billion users. Users get the feature of communicating with the customers through posts, IGTVs, reels, and, stories. It is the second most popular social media platform around the globe. There are various ways in which you can use Instagram for the marketing of your brand or business.
A pro tip is to always post high-definition photos and videos, and share valuable and unique content. For marketers, it is very important to consistently post about their company updates. And all the promotional stuff should be interesting, unique, and well-made.
3. YouTube
YouTube is without a doubt one of the best platforms for marketing, especially if you want to share mostly video form content. Through YouTube, you can reach a global audience. People take more interest in the visuals than the text, so it's an excellent platform to attract your target market.
4. LinkedIn
LinkedIn used to be just a resume and job search platform, but now it has evolved into a huge social network for professionals. The member base of LinkedIn is currently 740 million, with 55 million+ registered companies. So, we can undoubtedly say that it is one of the most popular social media marketing channels today.
The reason why this platform is great for B2B marketers is that the user base comprises mostly professional individuals from various industries. And, many of them hold a decision-making role.
Here you can see the stats of the best social media marketing channels;
Manage Your Social Media Profiles With SocialBu

SocialBu is an excellent social media management and scheduling tool. With the help of this tool, you can save a lot of your time and hassle and be consistent on all your social media platforms as well. The platforms supported by SocialBu include Facebook, Instagram, Twitter, Linked In, and Google My Business.
SocialBu offers advanced features and is a very easy-to-use tool. It is a perfect solution to improve your social media presence and maximize your results as well. This tool is a perfect solution to improve your social media presence and maximize your results as well. Some of the awesome features offered by this tool for social media management are;
1. Social Media Scheduling
SocialBu offers unlimited scheduling across multiple platforms. This tool offers advanced features including Twitter thread scheduling, Instagram story scheduling with a swipe-up link, and many more.
2. Social Media Monitoring
The social media monitoring feature helps you keep track of all social conversations including hashtags and keywords that are relevant to your business. They are great for time-saving and increasing your efficiency.
Finding relevant keywords and hashtags is very time-consuming but SocialBu can handle it easily by monitoring the trends, relevant hashtags, brand mentions, etc. All this helps your agency to keep up with the trends and offer better services to your clients.
3.Social Inbox
SocialBu offers an efficient unified inbox that is time-saving and easy to use. A social inbox connects all of your social media inboxes into a unified dashboard. It is a beneficial and hassle-free feature as it lets you see and engage with all your social conversations from one place.
4. Dynamic Automation
With SocialBu, you can automate any social media scenario including sending an automated reply, notifying an external service whenever a new post is published, alerting a specific user if a comment or message has a specific keyword in it, etc.
Overall, SocialBu automation is very effective. It improves your efficiency and makes it easier for you to handle your social media accounts.
5. Customer Support
SocialBu offers efficient customer support as well as mobile phone support.
Furthermore, unique features like the RSS Auto-Post and evergreen content rotation allow you to automatically fetch content from your favorite sources across the internet and keep content that works best in rotation for re-use.
Pricing

In the "Starter Plan", Google My Business is not supported yet. Email support and chat support are available with all the plans, except the free plan. All other features are more-or-less similar. However, you obviously get many advanced features in the Supreme and Super Plans.
There is a free plan available as well. You can also get a custom-made plan. If we look at all the features that SocialBu is offering at these rates, it won't be wrong to say that this tool is one of the best affordable tools.
Overall, this is a great tool for effortlessly managing your social media platforms.
So, is Social Media Marketing or Management better for you?
Keeping in mind what each of these entails, it's not advisable to go for just one or the other. Considering Social Media Marketing is what will help drive sales towards your business and keep it afloat with online revenue streams. Choosing not to spend money on it through paid listings, content, or promotions will always be a missed opportunity.
On the other hand, social media management will help you save time and headache. It will also help you stay consistent. You'll be able to organize your posting schedule and content easily as well.
Such a quick return on investment will further motivate you to put in more resources in SM Marketing as you will be able to witness the power of Social Media platforms and each of their communities first-hand. Organic Reach is becoming harder to achieve, and the effectiveness of paid ads is also decreasing, Social Media Management is also a necessity. Social media management will help you save your time and headache. It will also help you stay consistent. You'll be able to organize your posting schedule and content easily as well.
Once you have established a community with routine, appealing content, and engagement, you'll see no need to spend a fortune to get the same amount of people, too many follow or share your posts. '
Hence, both Social Media Marketing & Management are vital for businesses to thrive online. However, keeping one approach as a priority depends on your marketing strategy's objectives.
We hope that our article helped you understand what social media marketing and management are, and why it is important for businesses in this digital era. Now, it is up to you to take the most benefit from these sources.