Instagram is a media-sharing app just like Facebook, Snapchat, etc, but when it comes to the approach and reach it outclasses all the other social media platforms including Facebook, Twitter, Snapchat, and Google+ collectively. Instagram has 1 billion-plus active users and almost 500 million people are active on the site daily. In short, the image-sharing platform has become the hub of marketing, business, and interactive activities. All these characters have made the site the best fit for people to monetize their creative uniqueness by being Instagram influencers. so do you want to know how to become an Instagram Influencer with ease? Well, if yes, then you've made the right click!
The influential impact of Instagram has gained massive importance in recent years as it tops the charts due to data devised by marketers for using social media platforms for indirect marketing. This inclination of marketers towards Instagram has increased the importance and worth of Instagram influencers by manifolds. Many people want to become Instagram influencers in 2022 all thanks to these shining and attractive stats, but the problem is, that many don't know where to start and what exactly is an Instagram influencer? If you are one of them then, you have crash-landed in the right place. Continue reading and by the end, you will be all clear about what influencing is and how you can become one.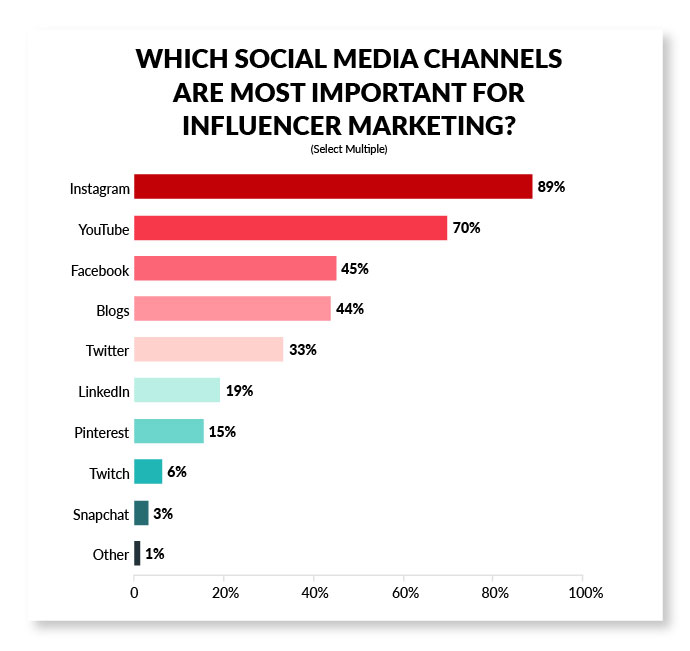 Source: MediaKix
What is an Instagram Influencer?
When someone says he or she is an Instagram influencer it sounds fancy, doesn't it? Well, let me put this fancy illusion in layman's words. You surely have seen those expensively dressed girls, showing off their branded attires and accessories, some foodies showing their luxuries breakfast, lunch, and dinner plates. You also have seen some random guy flexing his photography skills by traveling to heavenly places on the earth, some just show their hair-styling and makeup skills. These and many such people are called Instagram influencers. You might feel like it requires a lot of money to become an Instagram influencer, but this is not true. All that you really need to become an influencer on Instagram is consistency, skill, and creativity.
Why do Influencers Use Instagram?
Instagram is the topmost preferred platform used by influencers and marketers, even beating the top social media platform Facebook, in this domain. Why is it so? The answer is simple. It is because Instagram has an impactful reach on the global level. Some of the most important reasons why influencers use Instagram are stated below.
1. Massive Reach
Recently, many types of research and statistics show that Instagram makes it easy to reach a massive audience effectively and efficiently as compared to other social networking sites, including Facebook, Twitter, Snapchat, etc.
2. High Engagement Rate
Instagram has the highest engagement rate of followers per post in comparison to other top social media platforms.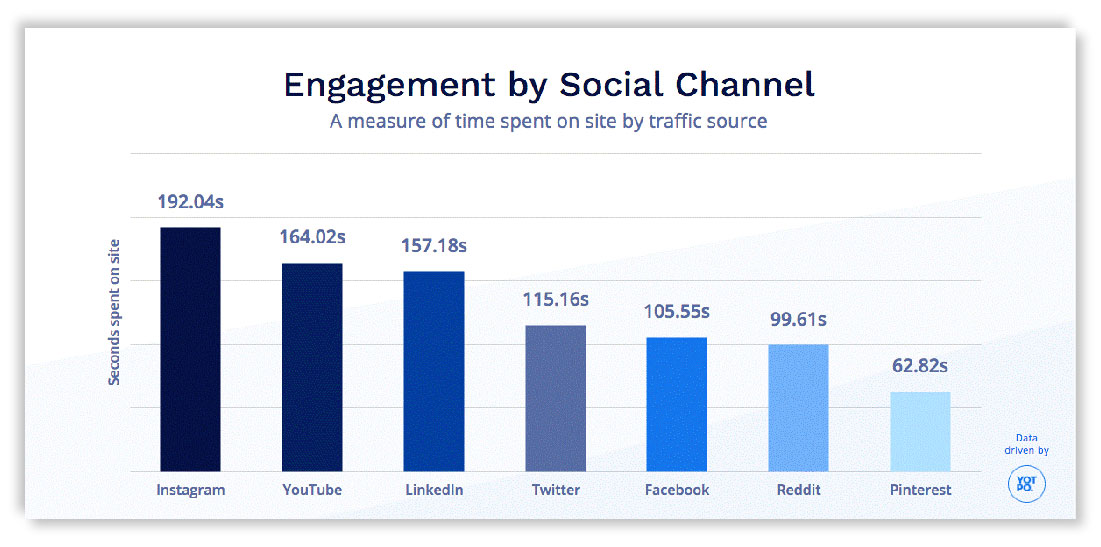 How Important Are Social Media Influencers for Brands?
Nowadays majority of the businesses prefer to use influencer marketing instead of direct or traditional marketing because of the following factors.
1. More Realistic
Influencer marketing makes the user approach look extremely near to realistic. Instagram famous people have well-established relationships with their followers. These influencers share a large portion of their day-to-day activities with their followers. No doubt they become the trendsetters.
2. Sold-out Items
It is normal to hear about a particular item being sold out after a famous personality or a big social media influencer was seen using, wearing, or even just posting about it. This is how big the impact of the influencers is. This is exactly the reason why almost all brands prefer influencer marketing now.
3. Generate Excitement
If a brand works with an influencer who has a genuine following, then the chances of getting the audience excited will be much greater. The followers trust the influencers, so if the influencer puts in appreciation for your upcoming product, then the audience will surely get excited. This way, the chances of launch-day sales will immensely increase as well.
4. Increased Brand Awareness
You can easily expand your brand's awareness by collaborating with a relevant and genuine influencer. The good words of the influencer about your brand will directly reach a huge audience. This audience might also include people who weren't aware of your brand, but now they are. This will result in more potential sales and increased brand awareness and recognition.
How to Become an Instagram Influencer – A Step-by-step Guide
After reading about the importance of social media influencers in branding, you would surely want to give this career a try. So, we have got you all covered. Here is a guide on how to become an Instagram influencer or how to start an Instagram blog? Let's jump right in!
1. Select Your Niche
The most essential component of you becoming Instagram famous is your selected niche. Here, niche means the area in which you want to work. There are various options from which you can choose according to your taste, interest, and abilities. Some of the most common niches are fashion, makeup, food, photography, games, traveling, styling, interior designing, and the list goes on.
We have a special Instagram influencer tip for you. You should always choose the niche that brings out your hidden creativity. It will help you create the most important component to create your identity that is unique and creative.
2. Study Your Audience
To become an influencer, it is important to know about the demands of the people in your selected niche. In other words, you should know the interests and content inclination of your target audience.
You can use the analytical tool of a social media management tool to track and analyze the performance of your posts. You can study the behavior of your audience on your posts; like at what times your audience is most active, what kind of posts your audience likes the most, etc.
It is crucial because you can determine the best times to post on your Instagram feed which can help you increase your reach and influence.
3. Uniqueness
Once you have decided your niche and studied your audience. It's time to start focusing on creating your unique identity among those already working in the market. For this, you need to do a thorough competitor analysis. Only then you will be able to devise what new and unique stuff you can bring to the market and targeted audience.
The uniqueness can be in any form like your profile layout, your audience engagement tactics, color scheming, or even your filming style. Because people tend to admire things based on what they see, so you should make your Instagram feed aesthetic and eye-catchy.
4. Interact With Your Followers
Do people often ask how to become an influencer on Instagram? The answer to these and many other such questions are hidden in the relationship-building abilities. To become a successful social media influencer, you should have a strong bonding with your followers.
When you have gained their interest, only then you can influence them to buy or use the products or services you are using or promoting on your profile. Just think, if you don't trust or feel close to a person, why would you include their recommended brands, items, or services in your wardrobe, or daily use, right?
5. Use Stories
Instagram stories have become the best option for reducing distance and interacting with your followers consistently. Doing different trends like "ask me a question" and answering them in stories is by far the most interactive way to develop trust and relations with your followers. After going through the above-mentioned points, you may have found the answer to how easy it is to become an Instagram influencer, right? If you have the right mindset and personality, consistency, and patience, you can surely become an influencer.
What Do You Exactly Need to Become an Instagram Influencer?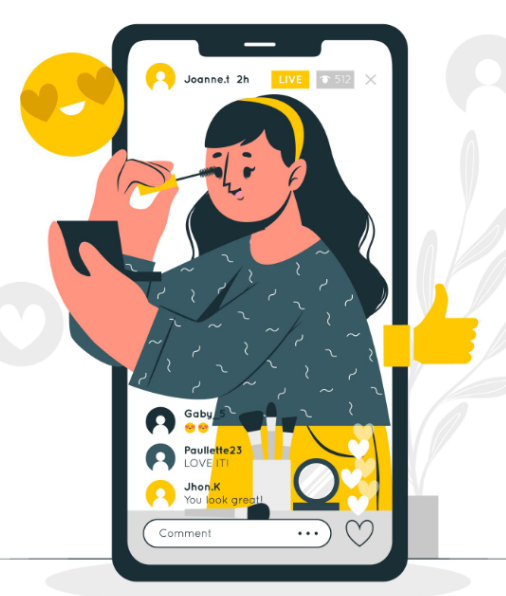 After knowing all the above-mentioned required actions that you need to become an Instagram influencer, next comes the list of some materialistic requirements for influencing. Here is an overview of the requirements. But before that, it is worth mentioning that the most important thing here is your readiness to do research and work hard. If you find yourself searching for how to become an Instagram influencer overnight, then I regret to disclose to you that influencing is not your cup of tea as it requires time investment more than any other thing.
1. Investment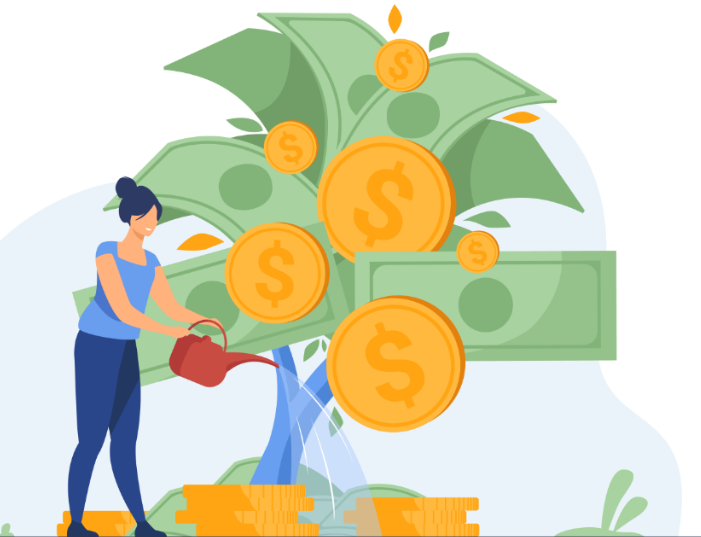 Like any other business, becoming a social media influencer also requires some initial investment like a good quality camera to capture the content for your blog and profile. At the start, you also need to buy branded clothes, gadgets, materials, and other things from your pocket. It is because no brand will trust you from the start when your follower base is not established. Once you gain an audience who trusts you, then you will start getting paid per post. To achieve this amazing milestone, you should remember that hard work is the key to success.
2. Promotion of Instagram Account
Once you decide to become an influencer in a particular niche and make an attractive profile, the next question to plop in mind is how can I increase my Instagram followers? Well, there are many ways to do so. You can work on search engine optimization by adding the most searched words in your niche, to your bio and description. This will increase your chances of appearing in the top searches when people search those words on Instagram.
The services and built-in features of the Instagram business account are the best sources to get an analytical review of the account. This will help you monitor your activity and reach. They will ultimately enable you to devise ways to improve your blog performance and gain more followers. The Instagram campaigns and page promotions are some of the paid activities that can increase your audience reach and help you gain more followers. They cost according to the number of users your ad is shown to. The more you pay, the more people you reach. If you do a cost-benefit analysis, then for sure the benefits outperform the cost easily. Use the mentioned techniques, and get rid of asking how to get followers on Instagram?
3. Return on Investment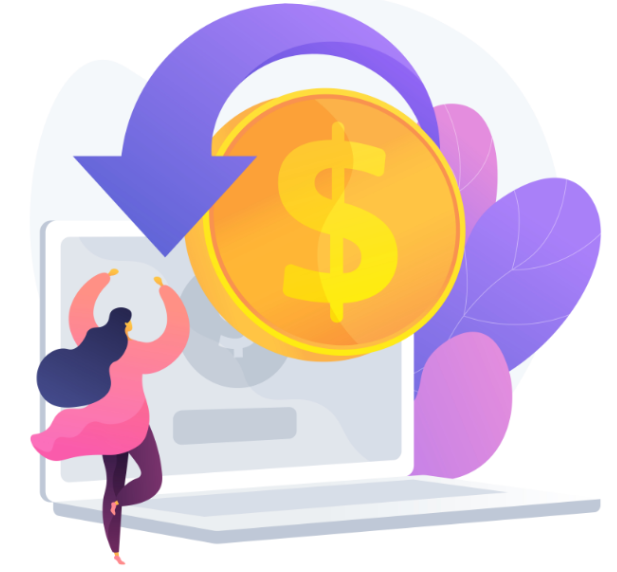 The return on investment, in this case, can be seen from two different points of view. One is the return on investment that influencers make initially. Data shows that the per post earning is well above the average monthly income of normal workers. E.g. the lowest rate offered is $10 per post for every 1000 followers and there is no highest limit. Good brands may pay as much as $500+ per post per 1000 followers. Therefore, it is safe to say your investment will earn great success and return, if successful.
The second angle of the return is from the brand's point of view. Research shows that for every $1 a brand spends on influencers they earn $5.06. The typically calculated return, in this case, is 11 times more than the return on traditional ads.
Instagram assists in growing a business, know-how?
Instagram has become the marketing hub due to its global reach. Many businesses use the business account option to represent their business online. This helps businesses develop a loyal customer base. Instagram also helps businesses with its analytical tool, informing and guiding the important information about their audience. Like, as what they are searching for and what time are your followers most active. Posting in high activity hours helps you to get noticed by more potential customers.
Some of the Most Important Frequently Asked Questions
After understanding how Instagram influencers work, here are the answer to some of the most frequently asked questions:
Do Instagram Influencers Get Paid?
The answer is a big yes! Influencers can earn a lot. Sometimes they earn more than your monthly salary by just one post. Commonly, brands pay $10 to $100 per thousand followers per post. The rate keeps on increasing as the number of followers and your apparent impact increases.
Why Do Brands Use Social Media Influencers?
Marketing through social media influencers has proven to be more feasible and realistic compared to traditional marketing practices. Thus, the importance of social media influencers has increased manifolds. The chances of getting more potential customers are much greater than in other forms of marketing as well.
How to be a Promoter on Instagram?
Being an influencer doesn't make you a promoter automatically. Being a promoter is also an art. Promoting the brand and items in an obvious way to get the realistic component of influential marketing out. Therefore, it is important to learn how to smoothly include the sponsored products in your posts as if you are using them without being asked. This method makes people trust your recommendations even more. Sometimes brands ask for a specific post termed as sponsored. In this case, posting it like you are marketing a product is not a bad or amateur practice.
What is an Influencer's Role?
The influencers are informers in the modern information network. They inform their followers about the latest trends, news, etc, in the most personal, authentic, and practical manner. In short, influencers are the backbone of organic knowledge in the modern networking period.
How can I Increase my Instagram Followers?
Be patient. Create quality content and market it by using paid Instagram campaigns and promotional ads. This will increase the follower count. Never go for buying the followers because if this gets exposed it will damage your image gravely.
How Important Are Social Media Influencers?
Influencers are the backbone of the new digital information era. They are the trendsetters and the source of pure organic information about the latest trends, fashion, and market demands, etc. Their impact has changed the whole structure of branding and marketing. Brands have shifted to influencer marketing from ad campaigns, TVCs, and billboards. This aspect is enough to explain the worth and importance of social media influencers.
Don't Stop if You Want to Earn More, Learn How to Start an Instagram Blog
If you want to earn by doing as little as influencing, then don't stop and start your Instagram blog now. Sort out the direction according to your taste, and expertise, and get started. Select your area of interest, search about your audience, create engaging and unique content, spend time on your social media engagement with your audience by replying to their comments and adding stories, etc. Use the paid promotions to reach more people and your blogging will kick start to be a success story. Following are the profiles of some famous Instagram influencers.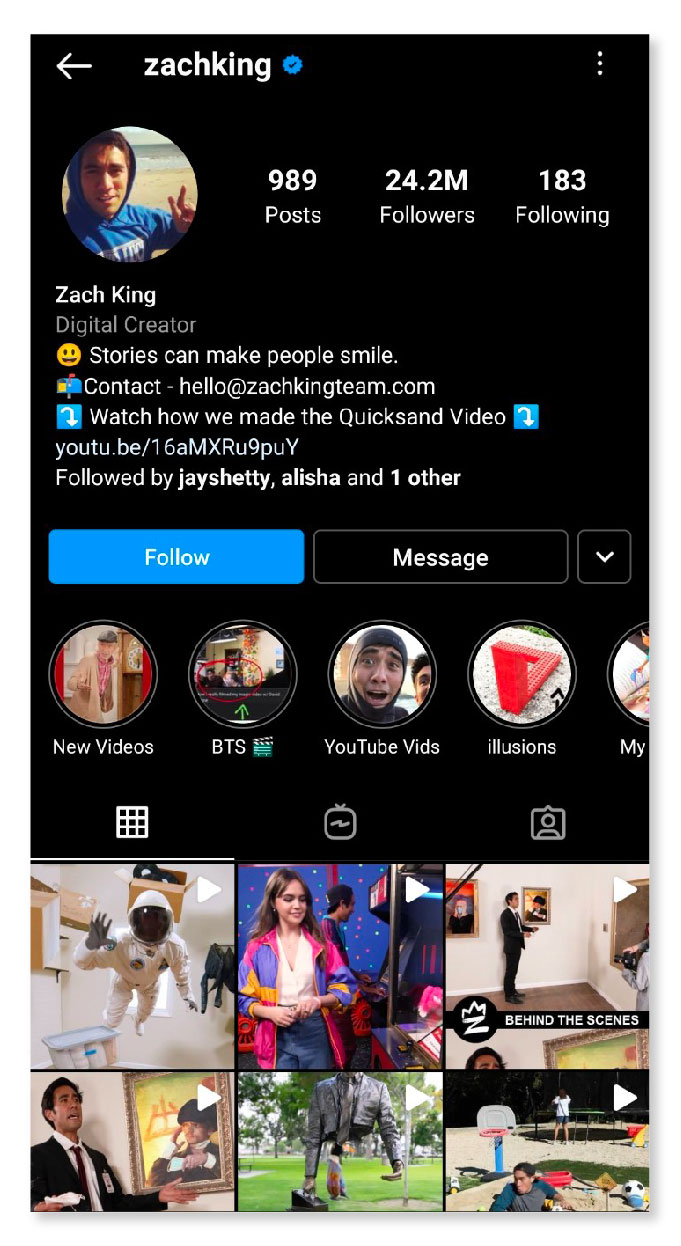 Source: @zachking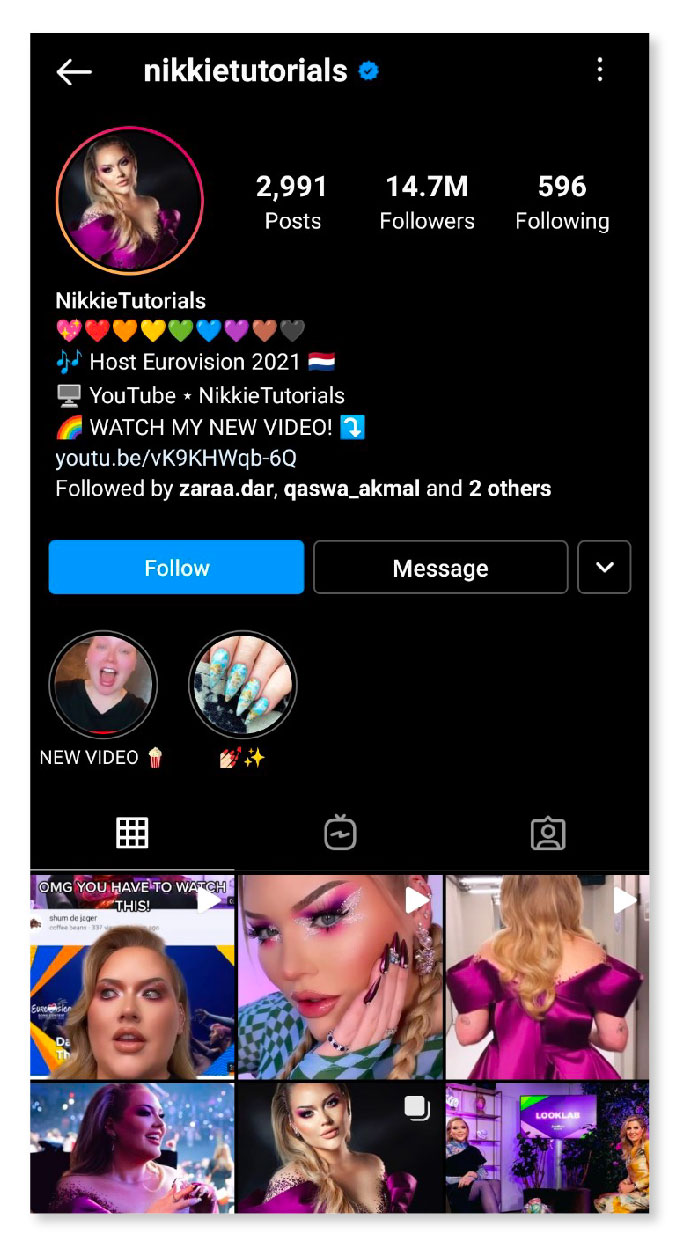 Source: @nikkietutorials
Tips to Monetize Your Instagram Blog
Here are some amazing tips to monetize your Instagram blog;
1. Affiliate Marketing
Affiliate marketing is the best way to monetize your blog from the start. In affiliate marketing, you mutually share the profiles of related niches. To put it in easy words, if you are an influencer in the gaming niche then you can cross-share the profiles and collaborate in the posts with some gamers, or the page providing gaming accessories. This is the easiest way to earn through Instagram as an influencer.
2. Brand Promotions
You can also do paid promotions for the brands. This will immensely help you get your Instagram blog monetized. Sometimes you only get free products or goodies in return for the promotional posts, but this is just at the start. Once you are established, brands will reach out to you themselves and offer hefty amounts just for a single post.
Ways to Become Instagram Famous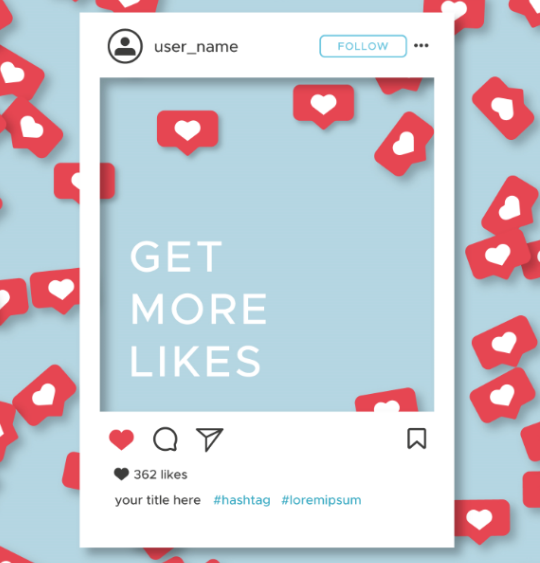 Out of many ways to become Instagram famous being unique and engaging remains at the top. Some other great ways are;
1. Originality
With almost everyone trying blogging, audiences seek originality and uniqueness in content. Your original ideas and creativity will enable you to capitalize on the already saturated Instagram markets. This will ultimately make you famous on Instagram as well.
2. Keep the Content Fresh
Keep a fresh and updated profile picture. Provide the followers what they are looking for by defining your niche and being consistent in your posting. Make a smart bio that will clearly explain what you do, what you like, your website, etc.
Also, make sure that the photos you're sharing are of high quality and colorful. The more eye-catchy they are the better. Make sure to add photos of perfect sizes, also. To know all the details about the correct image sizes for Instagram, read our blog; The Complete 2022 Guide to Social Media Image Sizes
3. Engage With Your Followers
Be engaging and return the engagement your followers are giving, by liking the comments and maybe following back the most consistently engaging accounts. The high engagement rate is essential for being Instagram famous.
The best way to engage with your followers is through stories. To know about amazing and creative story ideas, read our blog; 25+ Creative Instagram Story Ideas to Engage Followers
How do Instagram Influencers actually work?
For getting an idea about how the influencers actually work, the best practice is to visit and analyze the profiles of the top influencers. Start from world-famous ones to the ones famous in your area and then to the famous influencers in your niche. Some of the points to note while examining the profiles of these influencers are;
1. Posting Time
You will see that almost all the successful influencers have a fixed posting time. This is the time their analytics suggest. It's the time when their followers are most active. This helps them get the most initial responses and likes whenever they post something new.
2. Posting Pattern
Every influencer has a specified posting pattern and specific photography style. This helps them establish a customized aesthetic profile layout. And, as you might know by now, having an aesthetically pleasing feed is essential for Instagram influencers.
3. Relevancy
You will notice the close relevance to the niche demands and influencer posts. Their promotional posts are also in accordance with their style and layout making, which makes them look even more real.
Let's get to the path of success!
What are you waiting for? Let's get to the path of success now and start your blog to become an Instagram influencer. Write a success story for others to follow.
Manage Your Instagram Account Efficiently With SocialBu
Now, you have the in-depth knowledge of pretty much everything you would need to know that how to start an Instagram blog or pursue your career as an Instagram influencer. We would now move to the part where you will learn to manage your Instagram account and how can you easily handle your audience and keep them engaged in your content.
Coming straight to the point, you can choose a Social Media Management tool to manage and create your Instagram profile and content. SocialBu is an all-in-one social media management and automation tool that can work as your Instagram assistant; but just a little more efficient.
With the following features of SocialBu, you can get an idea to manage your Instagram account efficiently.
1. Schedule & Publish, Save Your Precious Time!
The post-scheduling feature of SocialBu can save you a lot of time. By doing this, you will not have to log in to your Instagram account daily or from time to time to create and publish a post.
A. Schedule Posts
To schedule the posts, you will first have to log in to your Instagram account.
Then go to the "Publish" tab and select the 'Schedule' option.
Then select the Instagram account on which you have to schedule a post.
"Create" the post and then schedule it for desired date and time.
B. Story Scheduling
SocialBu also offers the story scheduling feature for Instagram, so you can create and schedule all the stories at once.
Just go to the 'Stories' option from the "Schedule" tab.
From there you can add images, stickers, emojis, swipe-up links, or whatever you add to an Instagram story. You can do it from here.
After creating the story, you can either publish it or schedule it for the right date and time.
C. Bulk Scheduling
The bulk scheduling feature allows you to schedule your content in bulk. For this, you can create a file in .csv format containing all your posts and then upload that file to SocialBu. SocialBu will schedule all the files on time.
Go to the 'Bulk Import' option from the "Schedule" tab of SocialBu.
From there, you can download the file format as an example.
Create your file in the given format as instructed.
Upload the .csv file and done.
All your posts will be scheduled.
D. Posts Recycling
Post recycling feature helps you to keep your top content ever-green. You can schedule your top-performing content to be re-posted by this feature, so your audience will never miss the best of you.
For the post recycling setup, go to the 'Queue' option from the "Schedule" tab.
If you do not have any 'Queue' created, create a new one.
Name your queue and then set all the custom conditions like;
What posts are to be published
From which accounts the posts will be published
At what times you want to publish the posts
At what times your posts will stop fetting re-posted.
Set all the conditions required and you are good to go.
To know the step by step process of scheduling Instagram posts and stories, read our blog; How to Schedule Instagram Posts & Stories for Free: A Step-by-Step Guide
2. Set Auto-response, Get Peace of Mind!
Auto-response is one of those features that can prove to be a 'rescue' feature. By setting the automated replies to the frequently asked questions, you as an influencer can keep your audience happy and engaged.
A. Message
The automated reply to the messages can be sent to your audience immediately when they text you. The reply can be based on what they ask; normally it contains a reply to the frequently asked questions.
To set up an automated response to a message, go to the 'Automate' tab.
Create automation.
Set the action as 'message is received.
You can add the specific keywords and then select a response from the drop-down menu.
Add the conditions you want to set and your automated response to the messages received will be generated.
This way, whenever someone will text you, your automated reply will be sent to them.
B. Comments
The same automated response can be set up when someone comments on your posts.
The only difference here is that you will choose 'someone leaves a comment from the drop-down menu instead of choosing 'message is received.
Then set the required actions, select the account, set up the conditions and you are good to go.
3. Monitor for Success, Reach More Target Audience!
You can keep track of the social media trends that are related to your niche and keep yourself up to date with the latest trends. The "Monitor" feature allows you to track the posts or content that contains the specific 'keywords or hashtags' so you can engage directly with what interests you.
So if you will know the latest trends related to your niche, you can create more meaningful and trendy content for your audience so they can never get bored.
A. Hashtag/Keywords Monitoring
To set up the feed for tracking the hashtags/keywords, go to the 'Monitor' tab.
If you do not have any feed set up for this purpose, create a new feed and then name it.
Select the account on which you have to track and then add the specific keywords/hashtags you want to follow.
This is all you have to do. Then this feed will be flooded with the content that includes your mentioned hashtags/keywords.
Note that this feature of tracking hashtags and keywords with SocialBu can only be used for Instagram and Twitter.
4. Analyze & Move Forward, Become an Influencer!
If you know how to become Instagram famous then you should know the most crucial part is to keep track of the content you post and the audience that follows you. SocialBu offers the following features to do both from one place.
A. Posts Insights
To keep track of your post's performance, go to the 'Analyze' tab.
Select the option 'Top Posts' and select the account for which you want the results, your posts with the best performances will be shown.
You can also check the performance of individual posts; like how many likes or comments, they got.
Note the common time when your posts get the most response from your audience and try to post at that time.
B. Follower Insights
To keep yourself updated about your audience, go to the 'Analyze' tab.
Select the 'Followers' option and your account as well.
All your follower's insights will be shown to you in infographics form.
Conclusion
From how to start an Instagram blog to how to become an Instagram influencer, we have discussed everything in detail. If you want to become an Instagram influencer and if there is something that inspires you to do so, it is never too late to get started.
You will need some specific tools to get started, a lot of patience, and consistency. If you happen to have all these basic things, then it is only about time that you can be among the top influencers of Instagram.
From the start to the end of becoming an influencer, everything is mentioned here for your assistance. So, you can keep this article as a guide. These things can only aspire and guide you to become an influencer. Rest is up to you, how you do it, and how hard you are willing to work for it!