The Halloween season is coming up, A.K.A., the favorite season of many people around the world. So it's time to celebrate the spooky season and avail this fabulous time of the year for putting out some of your best marketing campaigns and Halloween social media posts, attracting a wider audience with ease.
To help you do exactly that, we have made a collection of all the top ideas for this Halloween's social media posts and campaigns. Read on to find out all the best quotes, creative social media posts and campaign ideas, and successful campaigns run by famous brands for the season that you can use as inspiration for this season's marketing and take your brand's online presence to the next level. Without further delays, let's get started!
12+ Best Creative Halloween Social Media Posts and Marketing Campaign Ideas for Businesses
Here are some of the best ideas for Halloween social media posts and marketing campaigns. You can use these ideas and get creative this season to complete your marketing goals and reach the next level of online success;
1. Run a Halloween Throwback Contest
In this spooky season, running a Halloween-themed contest is one of the best social media marketing campaign ideas. An excellent idea for the contest is to create some super engaging activities. For example, #HalloweenThrowback. Then ask your audience you post their childhood Halloween costumes.
Once your followers have submitted their pictures, you can run a vote. And the winners would get something from our brand as a price. The price could be a discount, a gift card, or one of your products. With this idea, utilize your creativity and see how much of a great impact it will have on your social media presence.
Here is some inspiration for your next Halloween social media posts;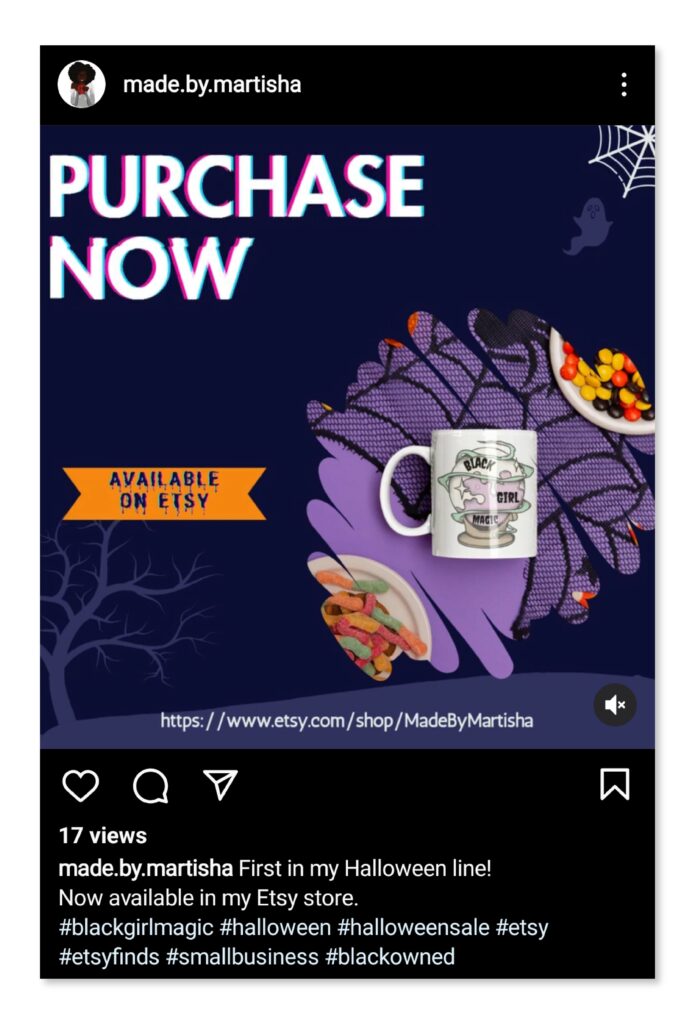 Pro Tip; To run a successful contest, keep your audience well engaged with it. For this, you can utilize the help of efficient tools like SocialBu and easily schedule daily Instagram/Facebook stories. With daily updates from your side, your audience is more likely to get super involved with your Halloween contest, ultimately giving your social profile an awesome boost. Also, to get the desired results, make sure you are posting super engaging Instagram stories!
2. Spooky/Halloween themed – User-Generated Content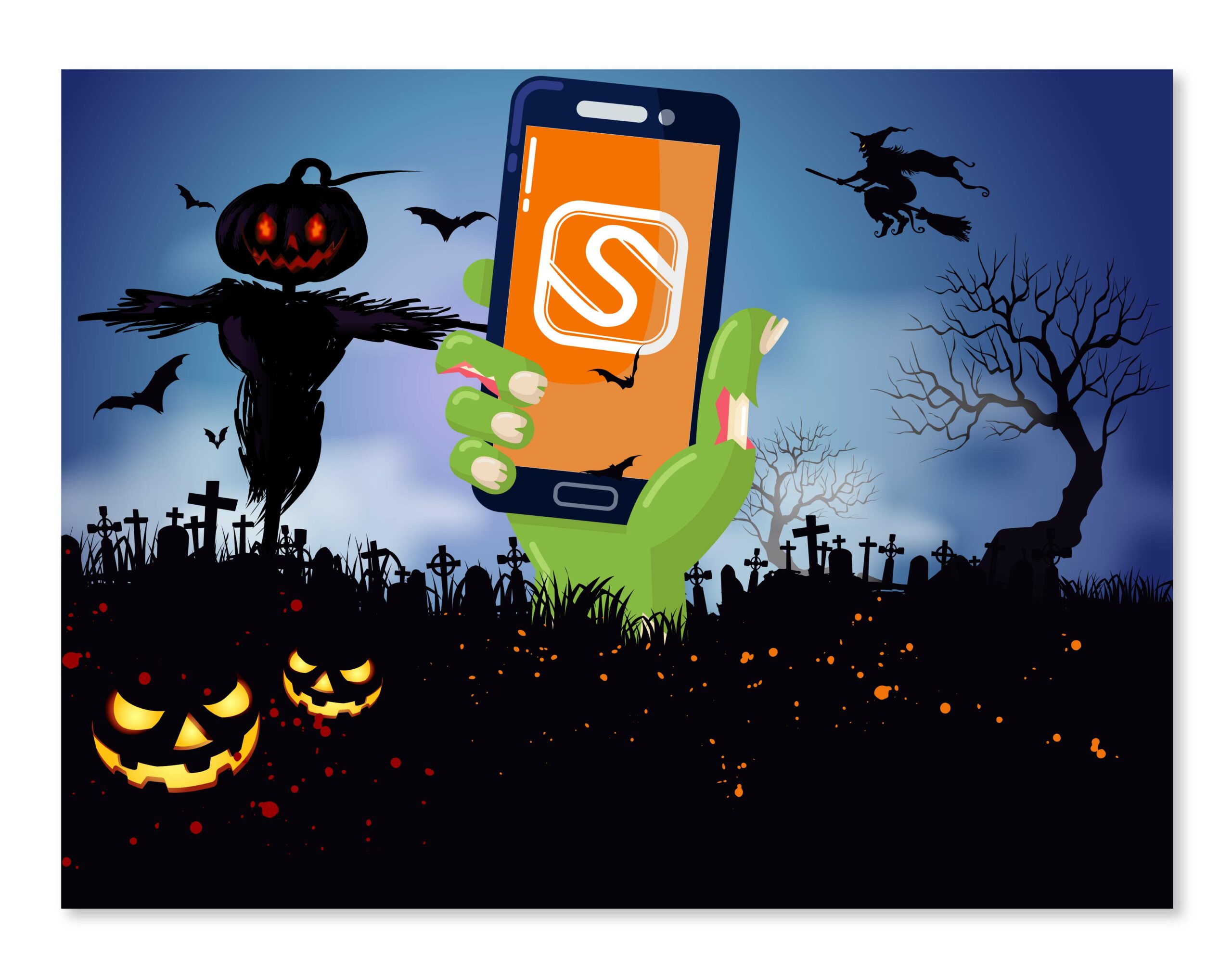 User-generated content (U.G.C.) is one of the best and most affordable marketing strategies. It is a great one for boosting your social media engagement and making the most out of the platforms. To interact with your customers this Halloween season, you also need to implement this one. Here again, you can go for games and contests.
Like, you can ask your followers to post their Halloween party pictures with your products. Then you can set up a price for the best pictures submitted. Here a pro tip is to use relevant hashtags and spic up your posts with spooky emojis. Also, make sure that your posts are visually Halloween-ish.
3. Give Your Website a Haloween Makeover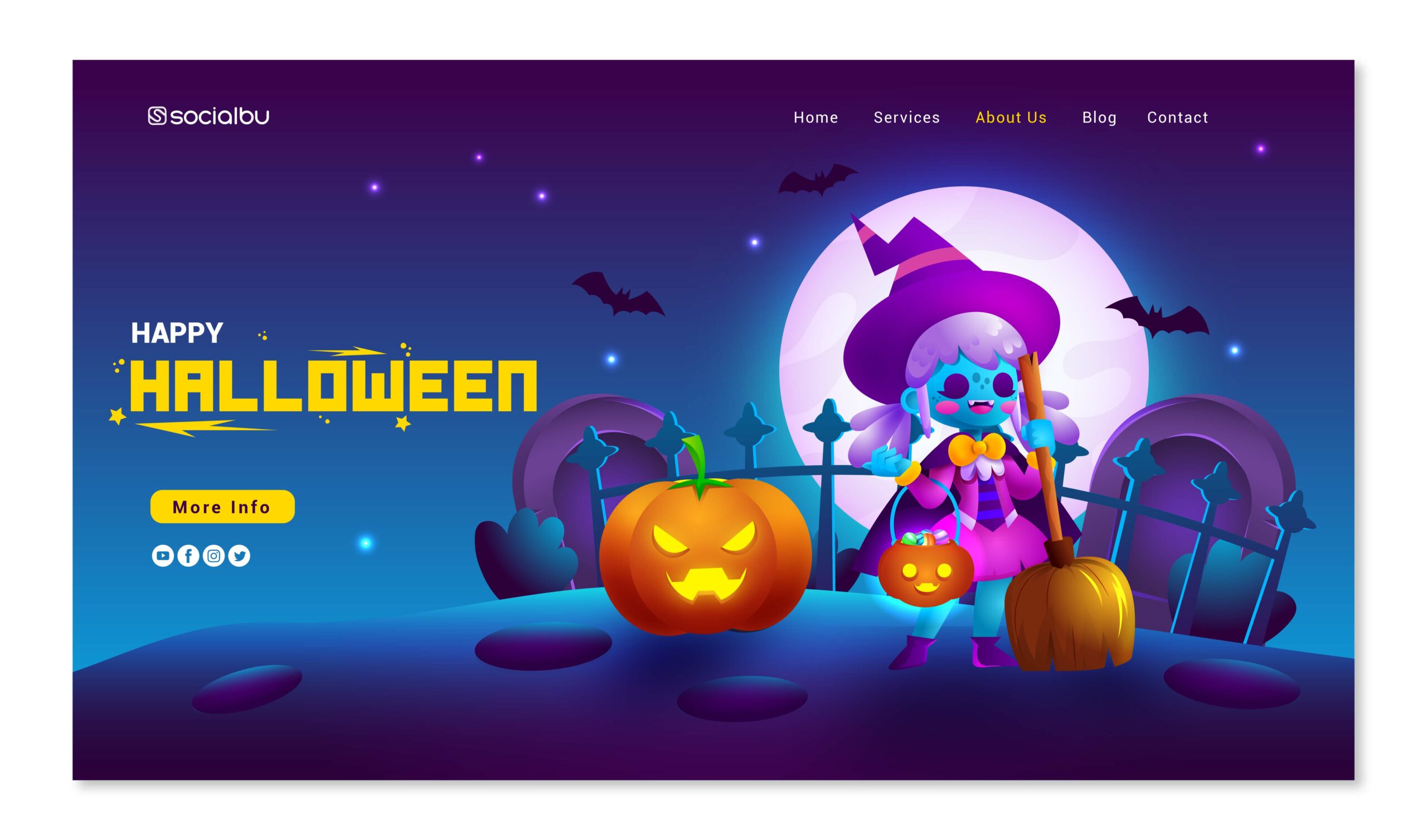 During the spooky season, people love when their favorite brands are as excited as they are about this fun season. So, you can make your website Halloween-themed and decorate it in a spooky style. You can also put out special discounts and give the deals some Haloween themed names.
To spice up your website for this season, you can add a scary pumpkin to your logo, change the website colors to orange and black, add some spooky characters to the packaging of your product, and much more. If your website is exciting enough, people are bound to stay longer and will ultimately convert to customers if you have some solid good stuff to offer.
4. Offer Special Discounts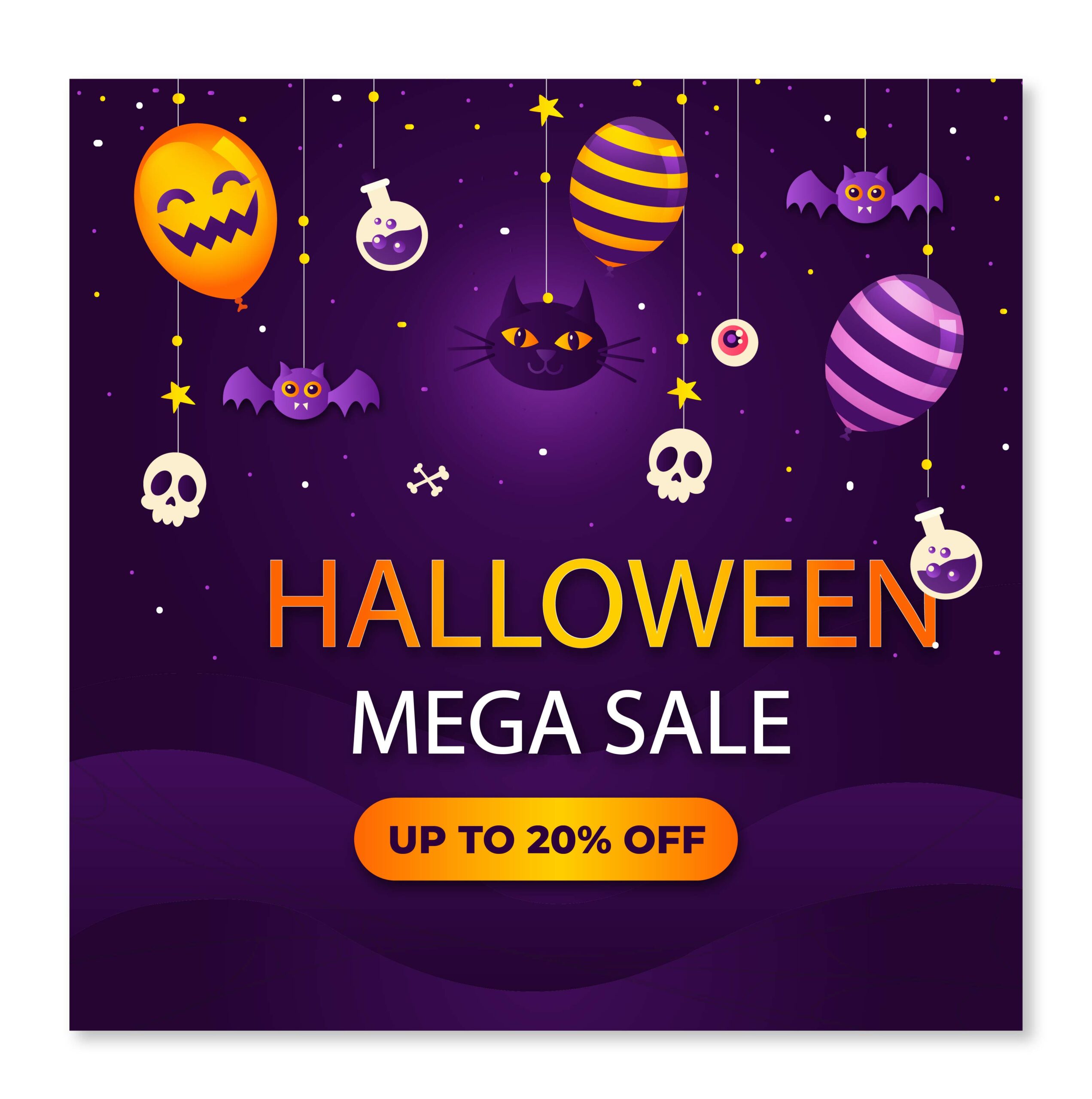 While giving your website a Halloween-themed look, it is also a great marketing idea to offer similar-themed special discounts. You can get creative with the stuff usually involved in this season's celebration. And utilize quotes, slogans, and characters to present a special discount.
Make it a limited-time offer and to further enhance the impact and attract the customer's attention, you can also do a countdown. Make sure to offer a nice deal that will seem like a super opportunity to your audience. And this will encourage them to make their purchase and avail of the offer, ultimately giving you a chance to boost not only your online presence but your sales too.
5. Post-Halloween-y Quotes
It is a top trend on social media to put relevant captions on pictures. And good captions also attract a lot of engagement on social mediums as well. So you can add Halloween-related quotes as captions on your social media posts this spooking season.
Whether you're announcing a special giveaway or conducting a contest, adding a freaky or spooky quote can boost the season-appropriate attraction of your product/service.
Here are a few cool ones to use this Halloween;
Werewolves howls, phantoms prowl, and Halloween's upon us now.
Once a pumpkin, always a pumpkin.
Tricks, or it didn't happen.
Wishing you a great Halloween and a fantastic fall.
No tricks, just treat!
So, using these quotes as captions for your Halloween social media posts is a super creative and fun idea.
Pro Tip; You can easily schedule all your social media posts for the spooky season with SocialBu. This way, your audience will be regularly updated and your consistency will be sky-high. Ultimately, it will have a great impact on your social presence, which is one of the major goals of businesses.
6. Use a Halloween Email Template
Emails were, are, and will always be an essential part of marketing. This is one of the best, tried, and tested marketing methods that have generated great results every time. And in the Halloween season, you can utilize email marketing to its greatest potential by using a themed email template.
Send your customers Halloween-ish-themed emails to let them know about all you have to offer this season. Tell them about the super special upcoming deals and add eye-catchy templates to the news. The graphics in your emails will most likely attract more customers than a simple email, even for a special occasion like Halloween.
You can also add coupons in your mail; this will encourage the users to give your site an immediate visit. Also, a pro tip here is to ensure that your email's "subject line" is super catchy and engaging.
Have a look at this one done by Jack Threads for some inspiration;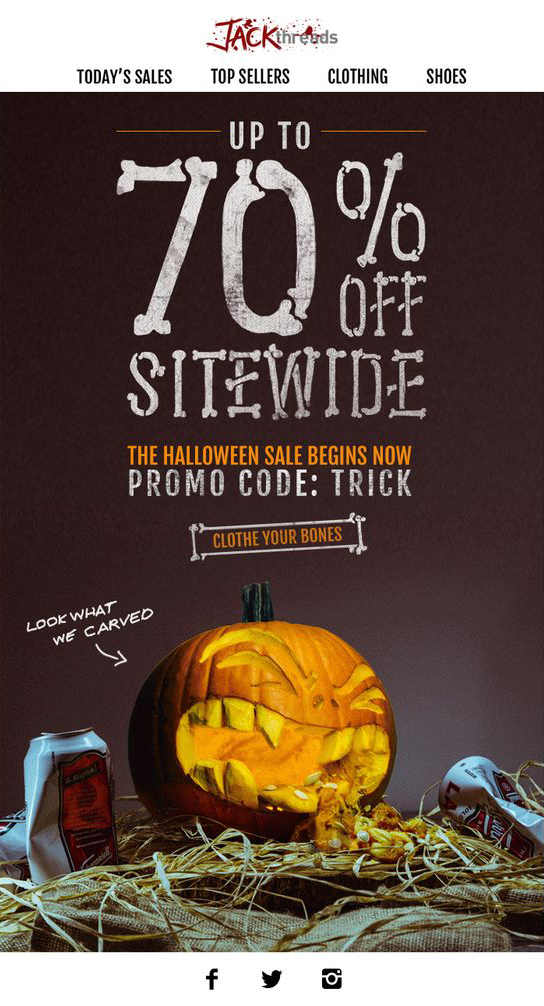 7. Post-Halloween Recipe Ideas
Halloween is a season of good treats, and hence people love creating new recipes that give off a Halloween-ish vibe. One of the most popular examples of this is the Starbucks pumpkin spiced latte.
So a great Halloween social media post idea is to share special recipes that go with the theme of this spooky season. This marketing idea fits perfectly for food brands and the industry. However, other businesses can also try to give this strategy a go. Just don't forget to get creative.
You can add your product to the recipe and also offer a special season discount. It will attract more customers to your website, which is the ultimate goal of brands when it comes to social media marketing. A pro tip here is if you are not able to come up with something unique, highlight a star customer or employee that might have one instead.
Here is one shared by Starbucks;
Source: @Starbucks
8. Post a Spooky Promotional Video
Halloween is the ideal time to get innovative with your marketing. And a great way to do that is to post a spooky promotional video on your socials. You can promote your special Halloween discounts, themed packaging, or any other eye-catchy videos that are engaging.
A pro tip here is to keep your video short and make sure it is interesting. You can use spooky visuals and add Halloween-ish colors to your videos. In addition, get creative and add a smooth call-to-action as well.
9. Share Good Old Memories
Halloween is the perfect time to get nostalgic, and many brands utilize this time of the year to use the nostalgia marketing technique. To get your followers in the Halloween spirit and share their excitement, you can share some good old memories and maybe go for an approach to re-launch an old favorite. Here is an example;
Another awesome example is UNICEF. They launched their "Halloween Heroes" campaign. They took an old theme and made it powerful. Then present it to the new generation. And this strategy worked out great for them. This is why it is a great Halloween social media post idea.
10. Brand Collaborations
Another awesome social media marketing idea for this spooky season is to collaborate with other brands. By teaming up with other brands to celebrate the season, you can reach a much wider audience, and it will benefit both businesses.
So it's a win-win situation. To efficiently collab with other brands, make sure that you come up with a creative project outline first. And then share it with them. Once the plan is approved, then start posting about it. Also, include a plan of how the content will be distributed and posted.
11. Share Halloween D.I.Y.'s
The Halloween season calls for creative activity. People are always excited about what they're going to wear at parties, and not everyone can afford a super-expensive costume. Plus, sometimes the character you want to be has a costume that is just nowhere to be found.
So what better way to engage your audience than to share some good Halloween D.I.Y.s? They can be costume ideas, scary makeup looks, or decorations. Utilize your creativity and think about ways to add your brand's promotional touch to the D.I.Y.s as well. Just make sure to post short videos and share them with trendy hashtags on your socials. Overall, this is an awesome idea for your Halloween social media posts.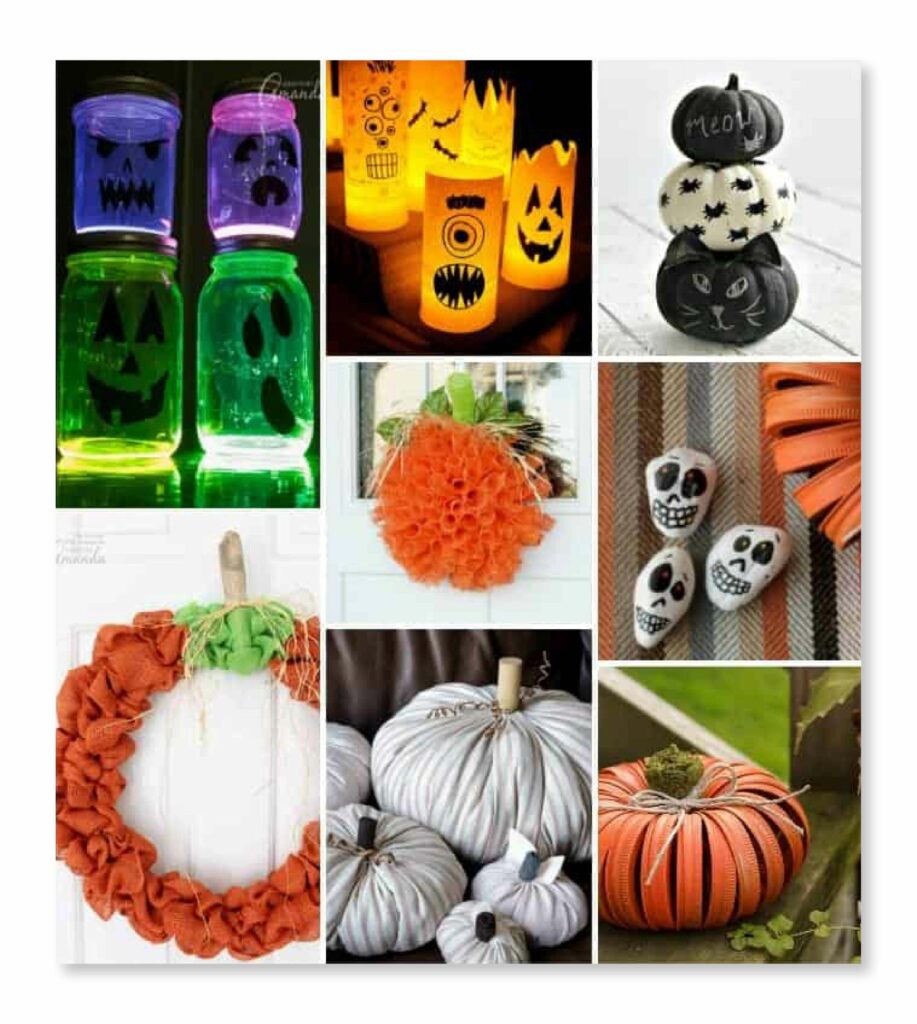 12. Share Halloween-relevant Hilarious Memes
Everybody is always super excited about Halloween! And everyone also looks forward to sharing a good laugh with their loved ones in the season too. So what better way than some spooky yet hilarious memes? You can share meme-worthy content on your socials and make sure that it is Halloween-relevant.
This way, your followers will not only engage with you but are also very likely to share your content. You can then also add a touch of your creativity here and grasp your follower's attention enough to also let them know about any special season sales or discounts. In the entire Halloween season, you can even share memes daily.
It will boost your engagement rate and also increase your brand's online visibility, which is a big goal for all businesses that are executing a social media marketing strategy. To further boost your consistency, you can schedule daily Instagram or Facebook stories to share your memes. And for super quick and easy story scheduling, you can utilize the help of SocialBu.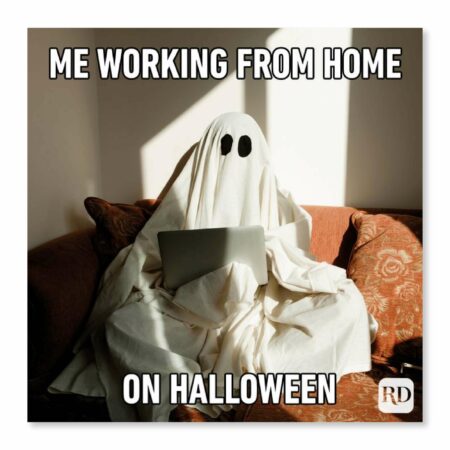 13. Halloween-Themed Products or Packaging
One of the best ideas for social media marketing campaigns and marketing in general for the spooky season is to offer your products with special-themed packaging. You can take the Halloween colors or add some spooky characters to the packaging of your products. You can also offer a special product for the season.
People love when their favorite brand offers products in the spirit of the spooky season and tend to buy the products more. Especially if the packaging is super unique and eye catchy. This is because themed items are always appealing to customers. So, celebrate the spirit of Halloween with your customers with Halloween-themed products and utilize this marketing technique to gain the best results this season.
Best Halloween Quotes for Social Media Posts
Here are some awesome Halloween quotes;
Have a frightfully spooky Halloween
If the broom fits, fly it
Witching with love
Too Cute to Spook
Scare Factory
Mummy's little monster
Have some boo bites
I love being witchy
It's Hallo-Scream!
Ghosts have the real spirit
Halloween is a real treat
Have a fang-tactic night
Have a night of fright
Trick or Treat. Be so sweet. Give me something good to eat
Trick or Treat. Smell my feet. Give me something good to eat
Let us find out if it is trick or treat this Halloween
Remember the ghoul times!
Have a bootiful Halloween
Time for a coffin break
Which witch are you?
Boo to you from our Crew
Don't be a scary cat
The choice is yours, scare others or get scared by others
I boo believe in ghosts! I boo, I boo, I boo!
Gone haunting, Will return at midnight
Don't feel disheartened if you get tricks, as they have their own fun
Eat, Drink, And Be Scary
Halloween is the time to wear your scary faces
Have a Halloween full of screams and shouts
Don't be scared rather, scare everyone around you
Bugs and Hisses to you!
May this Halloween you be surprised with treats
Top 4 Most Successful Halloween Specials by Brands
Here are some of the most successful social media campaigns run by brands during the Halloween season;
1. Starbucks – Pumpkin Spiced Latte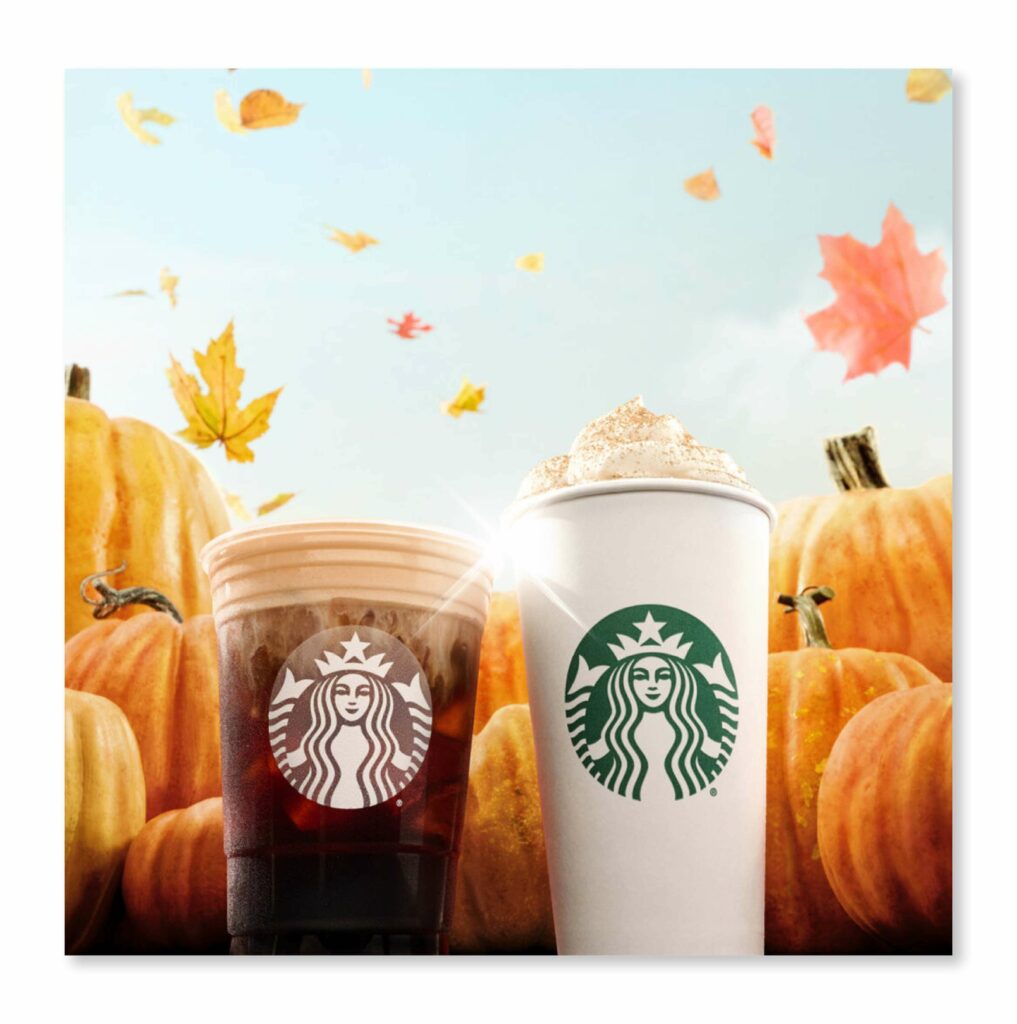 Starbucks never stays behind when it comes to Halloween marketing campaigns. The brand knows how to avail the opportunity and always comes up with something spooktacular for the season. One of their best special items is the "Pumpkin Spice Latte." It was loved by fans all over the globe and became an all-time favorite product of Starbucks.
2. Miniso – Spooky Packaging
With everyone getting into the Halloween spirit, Miniso also launches their special themed products for Halloween. From the cutest plushies to decor and much more, Miniso has it ready for the spook season. It has been one of the best strategies put out by a brand for Halloween and has gained immense popularity worldwide.
3. Heinz – The Creepy Blood Ketchup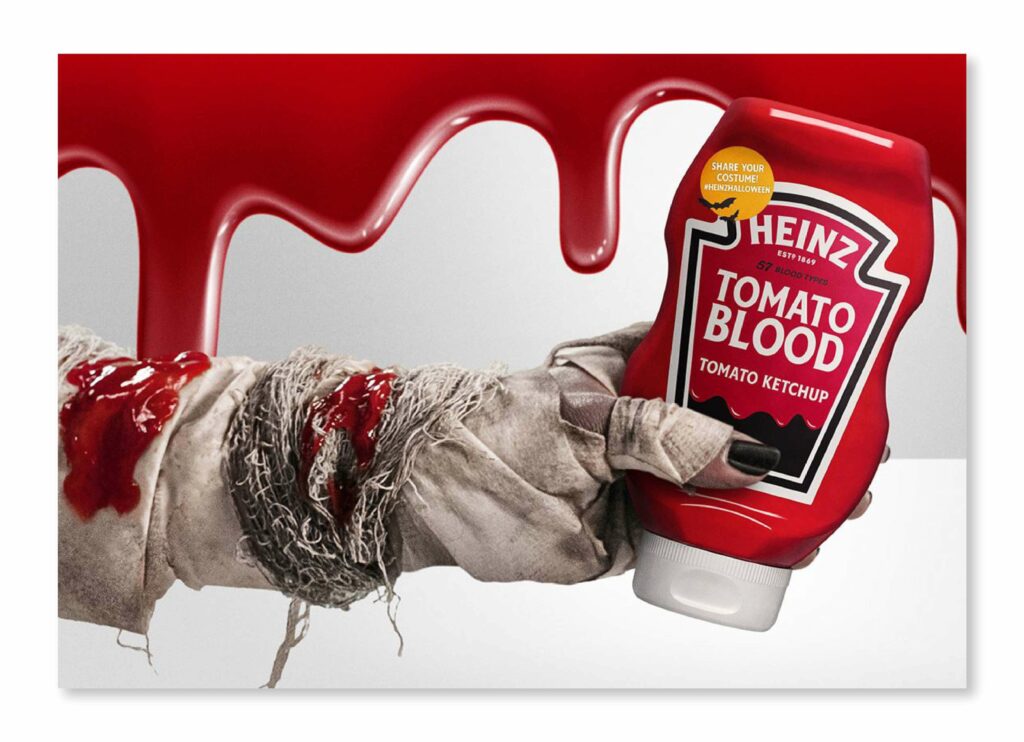 Heinz also did successful marketing of their brand by launching the creepy-looking "Heinz Tomato Blood Ketchup" as their special Halloween product. It can be used as a drip on a dinner plate or as a creepy accessory, making your special spooky parties even more fun.
4. Nike – Halloween "Dunk Low" Sneakers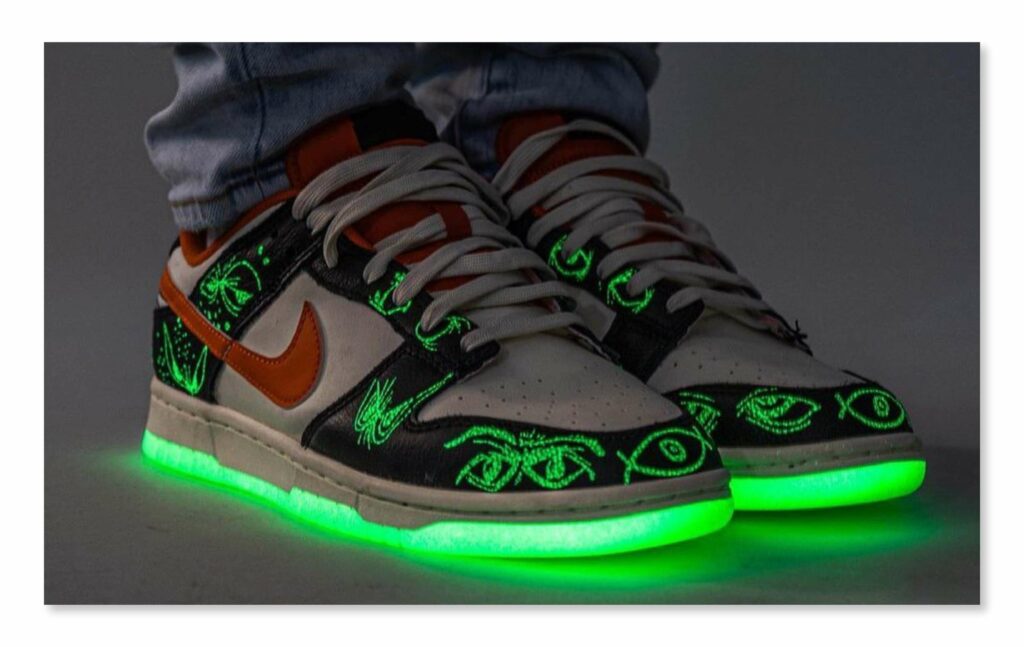 The Dunk Lows were the players that were feared by everyone on the court once. And now, Nike has launched their super unique sneakers with the same concept to spice up your Halloween season. The sneakers have seasonal colors and a premium black leather overlay that goes perfectly with the creepy theme of the season.
Conclusion
So, with the help of the above-mentioned Halloween social media posts and marketing ideas, you can avail the spooky season to its max potential and accomplish awesome brand goals. It is an incredible chance to boost your reach and visibility and turn leads into customers. So, get creative and utilize the ideas mentioned above in our blog. And see how it will let you experience awesome, desired marketing results!
You can always use the help of the all-in-one social media management tool SocialBu to make the execution of your social media campaigns easier and faster! Give it a go and start your free trial today!