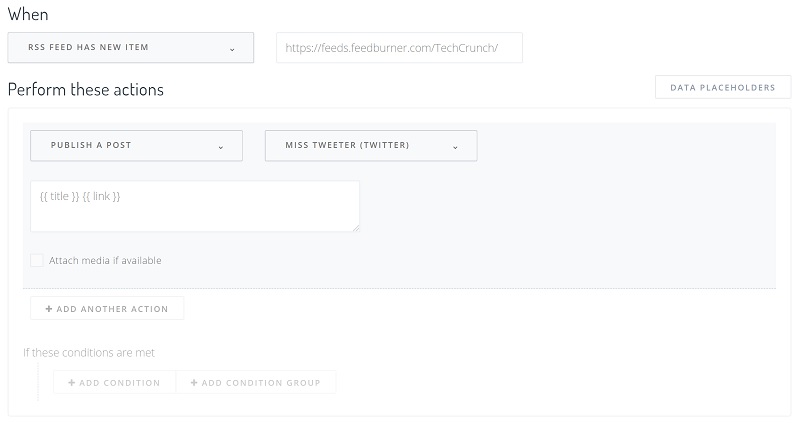 Automate content publishing to your social media
Publish from RSS feeds to your social media without any hassle. Auto-post content to all your social media accounts with SocialBu Automation.
Share your blog posts and drive traffic
With SocialBu, keep your social media audience updated with your blog updates and new blog posts. Drive traffic from your social media to your blog.
Fully customizable post format and schedule
Customize social media posts to include any keyword, hashtag, or content format that you want. You set how your post will look and when it will be posted.
Curate and share content from relevant sources
You can publish from any RSS feed so that you never run out of engaging content to share with your social media audience.
Publish Instantly
Simply publish to your social media accounts whenever there is a new post or item available in an RSS feed.
Queue For Later
With SocialBu Queues, add the new post to a queue which is customizable and publish content according to your own schedule.
What People Say
Don't take our word for it. Here is what they say about SocialBu.



The most efficient and convenient social media marketing platform and at the same time, cheaper than others. I think it has solved many of my problems while managing multiple brands.



SocialBu is really a great tool, and the price is unmatchable. Couldn't thank the team at SocialBu for having this tool available for me!



This is the best tool I have ever used. I have tried a number of tools but always had some problem with them. This is working best for me. Highly recommended!
Take a closer look and see it for yourself
It only takes a minute to get up and running with SocialBu
Join over 500 businesses that trust us.
SocialBu gives you 14 days free trial. You can cancel anytime or downgrade to the free plan.
Get Started Now