SocialBu is excited to announce that we have updated our product in May 2021! Our team has been working hard for the past few months to make this update happen, and it was well worth it. Keeping in mind all of our user's feedback, we worked hard to make your experience with our product much better and smoother than before. Here, we are sharing all the new additions that we have made; 
Filters for post, stories, and calendar
With SocialBu, stay ahead of the curve with new filter options to sort posts and stories in an easy way. To give you a better understanding of your posting schedule, We have introduced new filter options for posts, stories, and the content calendar. 
You can apply these filters based on account, team, or content. This will make your content more visible without you having to scroll all the way through. 
You will get a clear understanding of what kind of content is being posted by each team across each social media account, which you can then compare and figure out which team and account are working best and which ones need more of your attention.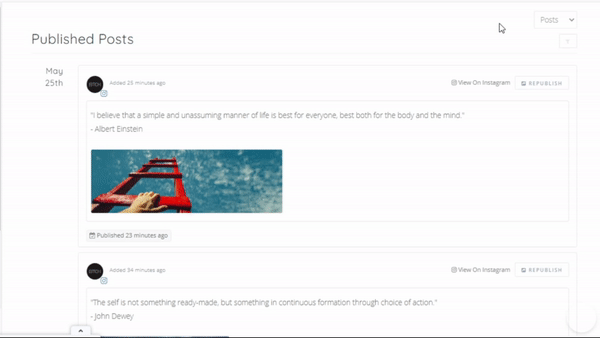 A new experience for post and story composing
Easily create posts with this new and intuitive interface. You'll be able to take your thoughts from conception right through editing, all without ever leaving the page!
We know that with all the new features on our app, sometimes it's hard to find the way back to the post composer. So we decided to make sure you had quick and easy access whenever inspiration strikes – even if there are several screens in between!
With SocialBu, there's no need for complicated pathways. It's as easy as clicking and typing – with an interface that feels like it was made just for you. And because we want to make sure your creativity never goes unshared, we offer unlimited storage space so you can save every post idea in one place.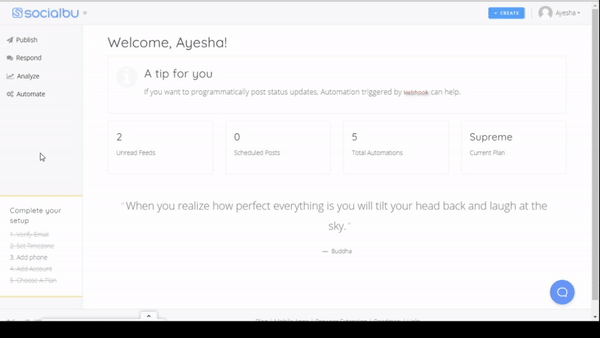 Bulk delete/bulk actions for posts and stories
With this new update, you'll be able to take care of all the lesser-known tasks associated with your social media posts in bulk. The Bulk Upload feature lets you not only schedule your posts but also do other actions like converting them into drafts, rescheduling them for a later date or time, and choosing between publishing now or waiting.
Republish/Duplicate option for scheduled and published posts
Do you ever wish your old posts could come back to life? Ever thought about updating an older post with new information or research that might be helpful for future readers, but don't want the curious eyes of social media finding it from 3 years ago? Well, now there is a way! Introducing "Republish," which lets you update all those timeless gems.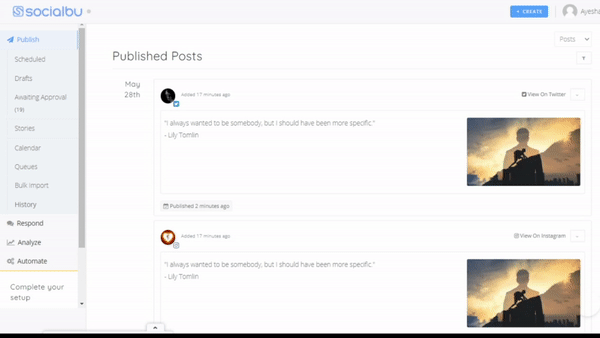 Allow adding multiple stories at once (by selecting multiple media files)
SocialBu lets you save time and effort by adding multiple stories at once. With our new Story composer, you can add as many photos and videos at once from your gallery or camera roll!
This way hours' worth of work can be done with the click of a button without having to go through each media file individually. It's never been easier than this before so get started today!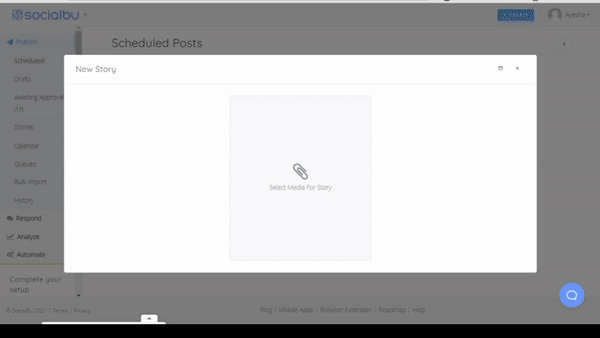 Allow draft posts "Visible to your team (or specific team member)"
Social media is easy to mess up. That's why it's important that you're in sync with your team of social media managers. Share drafts before posting them and make sure they are ok with any changes or additions because once the post goes live, there might not be a chance for edits!
As a team, it is the quickest way to collaborate and share your latest posts with one another before publishing them. This will allow for better feedback that can be incorporated into the post.
The SocialBu team has been focused on making your experience a hassle-free task.
We hope that the new additions will make scheduling social media content much more effortless for you now. With the new additional features, we hope you have a much greater and smooth experience with SocialBu.
Upcoming Features
IOS App

Detailed Analytics 
We're so grateful for our loyal customers and the excellent feedback we receive every day. If you have something to share with us, please let us know at ([email protected])