Why you should schedule your posts and stories? We are going to discuss this in this blog today.
A content creator or a business marketer knows that regular posts and story updates are mandatory. If you fail to do so, you will fail to get the optimal reach and engagement on your profile as well. 
As indicated by Instagram, one-third of the total story views are from the business profiles. Thus, it explains the importance of regular updates. 
To update your posts and stories regularly, you would need to schedule them. Otherwise, it can be too hectic for you to handle. Also, scheduling your posts and stories increases engagement and drives traffic to your profile as well. 
Thanks to social media management tools like SocialBu, scheduling posts and stories is no longer a problem. With just a few clicks, you have your posts and stories planned for the whole week or even month. 
Below are 9 reasons to further emphasize the importance of scheduling your posts and stories. 
1. Saves Your Time 
A business marketer or a content creator needs to stay active on all social media platforms. We know that these platforms are highly competitive. To provide your audience with a consistent content flow, you must schedule your posts and stories. 
Also, if you will be consistent in your updates, it would be easier for you to engage with your audience. Life is hectic, and sometimes you can miss posting your new story or feed post. If it happens consistently, then your audience might lose interest in you. 
It is better to schedule your posts and stories. Whenever you feel creative, sit aside and plan all the posts and stories for the upcoming week. Then schedule them to their respective time and dates. 
It will save you a lot of time and extra effort that you can utilize on other important things that you being a busy person. 
Schedule Your IG Posts and Stories with SocialBu 
SocialBu is a social media management and automation tool that lets you schedule your posts and stories. To do this:
Open the SocialBu app and log in to your account. 

From the sidebar, choose the "Publish" option. 

It will open the options for you to schedule your IG posts and stories. 

Proceed to the one that you want and plan your whole weekend just like that. So simple!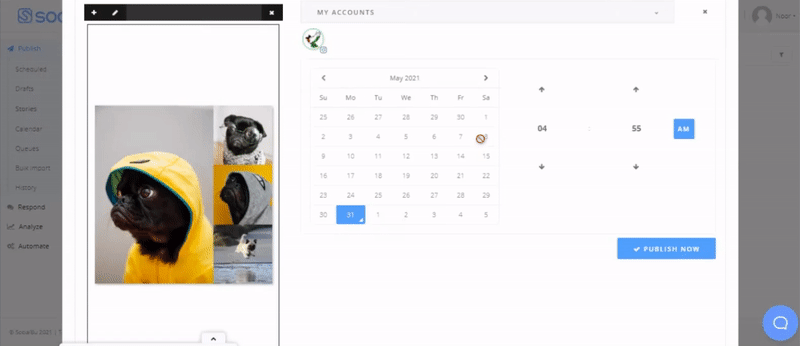 For further details, read our blog "How to Schedule Instagram Posts & Stories for Free: A Step-by-Step Guide."
2. Create a Beautiful Profile Aesthetic 
We hear it often that "First Impression is the Last Impression." 
Whether the famous proverb is credible or not, the majority of the people still follow it. We are trying to imply here that when someone visits your profile for the first time, this is your chance to impress them with your visuals. Just like the profile shown below.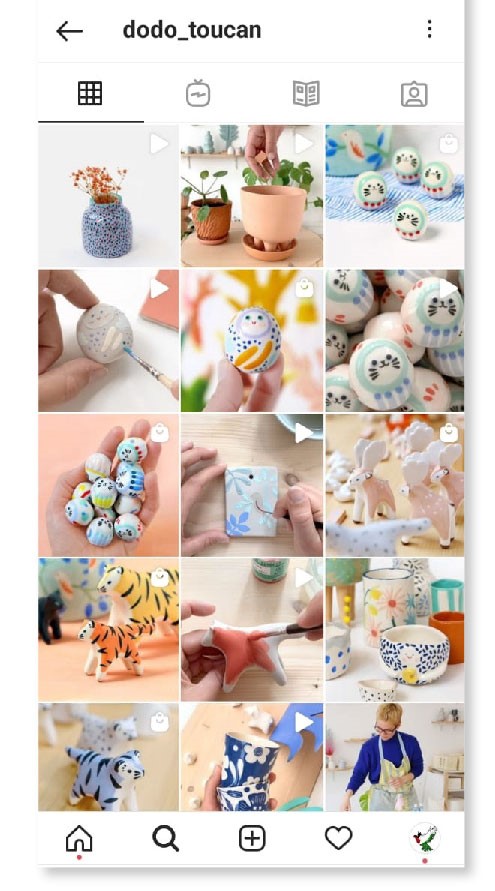 Scheduling your posts ahead of time allows you to create a uniform and beautiful profile aesthetic. The reason is that you plan all your posts when you are feeling creative and dedicated. At that time, you try to portray your brand with your full potential. It later reflects on your feed view. 
When you schedule your posts with a tool like SocialBu, you can have a preview of your posts. You can see how they will look after publishing. So, you can change the visuals ahead of time if you find something out of the way.  
3. Publish Your Posts/Stories at The Right Time 
The engagement level on your profile declines when you fail to maintain consistent updates. Another reason is that you would probably be posting at times when your audience is not active.
It is understood that when your audience is not active, they will not encounter your post. However, it can seriously disturb your profile reach as well.
It would be best if you post at the most optimal times. However, it can also happen that the optimal time to post clashes with your schedule. Therefore, scheduling your posts and stories at that time is the best solution for this problem. You can be busy elsewhere, and your audience will still be getting the regular updates.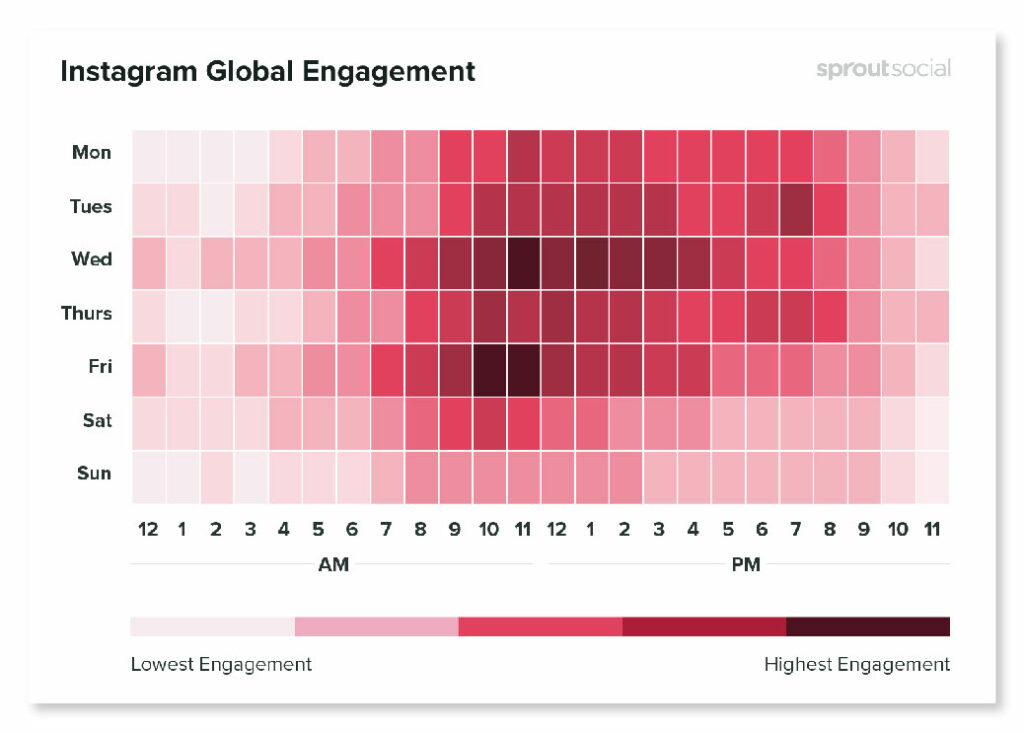 When you post at the optimal times, your audience gets a chance to engage with you. More engagement means more visibility of your profile, and more visibility means more audience.
To know the best time to post, you can read our blog "What is The Best Time to Post on Instagram?"
4. Maximize Your Business Potential 
Scheduling your posts and stories allows you to maximize your business potential. Want to know how?
When you are planning your posts and stories, you are on your thinking and analyzing stage. You are planning and considering every factor like your brand image, the color scheme, the content, etc. 
In other words, you are creating the best captions and visuals for your business or profile. Take a look at the post below.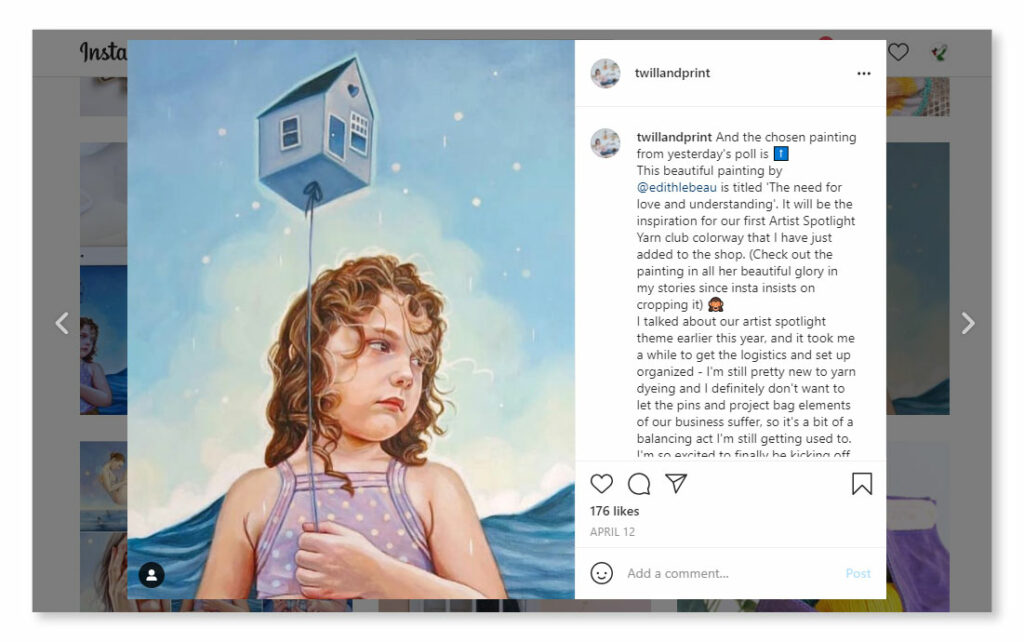 The result of all these efforts will compel your audience and other people to stop, take a look and appreciate. It will ultimately increase your reach and engagement, and also it will drive more traffic toward your profile. 
5. Increases Your Brand Visibility and Engagement
More posts and stories mean more chances for you to connect with your audience. Interacting with your audience is extremely important for you to grow. Especially on social media platforms because your audience is the backbone of your online success. 
People engage with each other most on Instagram. So when you schedule and post 5-6 stories in a day, you will get a chance to interact with your audience. Get their point of view and analyze their response. 
Then plan and schedule your posts according to your audience's behavior. It will surely multifold the audience's engagement on your posts and stories as well. First, they will know that their opinions matter. Second, it will encourage them to linger and communicate on your profile more.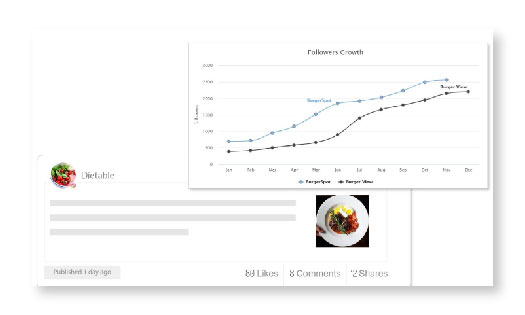 More engagement means your profile means an increase in brand visibility that ultimately means success.  
6. Plan Captivating Hashtags & Increase Discoverability
Scheduling posts and stories ahead of time gives you time. You get the time to think and search the most used hashtags related to your niche. Then you can use those hashtags in your posts or stories to maximize your discoverability. 
Using hashtags is the most efficient way to increase your discoverability on social media platforms. 
How Can SocialBu Help You with This?
1. By Suggesting Hashtags
It can sometimes happen that when creating captions, you are confused about what hashtags to use. SocialBu can help you by suggesting hashtags. 
When you are creating a post on SocialBu, it automatically suggests your hashtags according to your caption. Hence providing you with a seamless experience.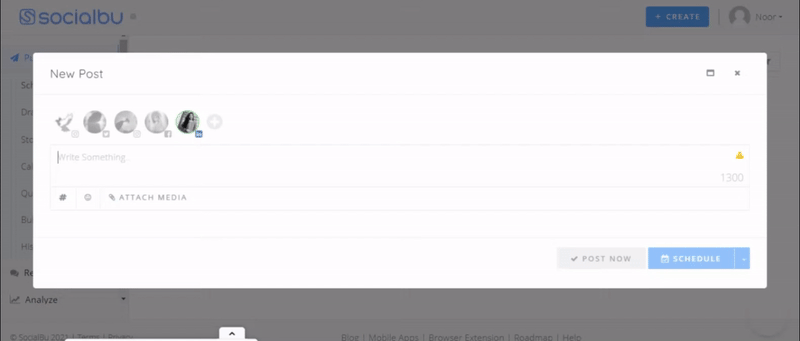 2. By Hashtag Monitoring
You can create a feed in the SocialBu automation feature. Here you can enter hashtags related to your niche. Then, select the account where you want all the results. The automated feed will track all the posts containing that hashtag. This way, you can get an idea about the latest trends related to your niche. Then, utilize this data and manage your social media profile accordingly.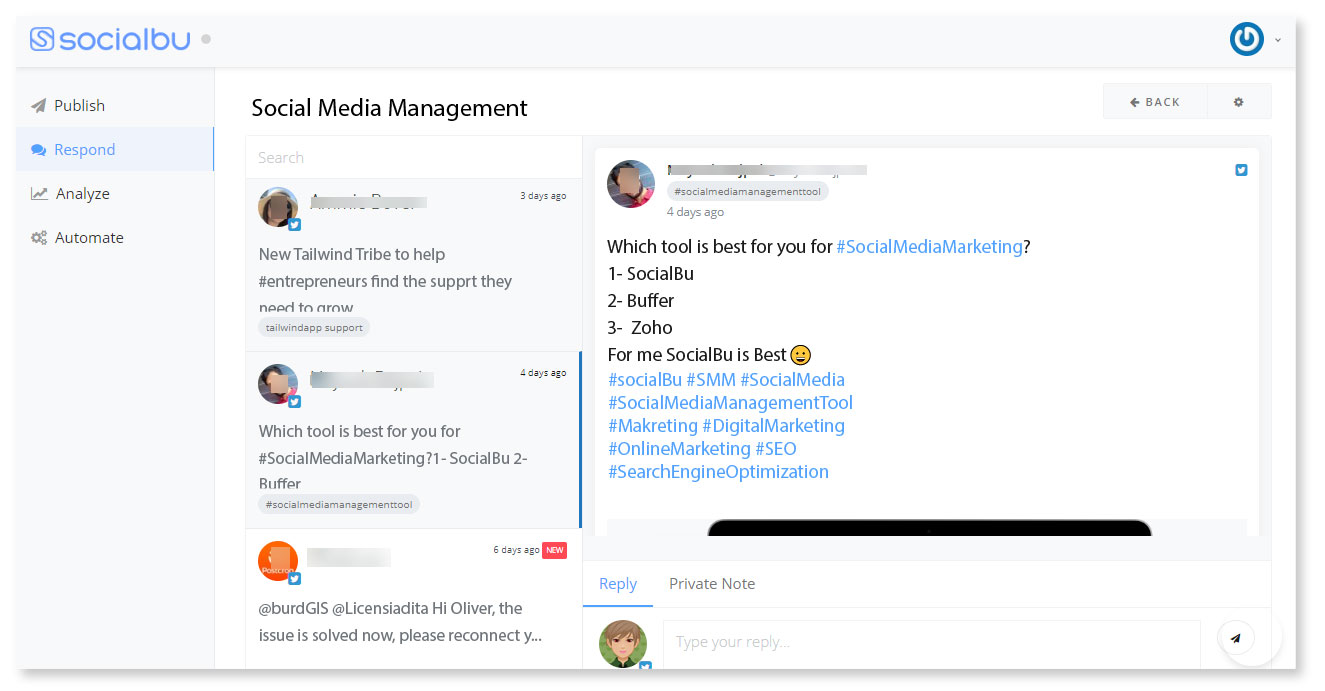 7. Convert Your Audience into Customers
Stories are one of the best ways to interact with your audience. As mentioned above, stories from the business accounts get the most views. You can plan and schedule Instagram stories to engage with your audience. It can be done in many ways like;
Host a Q/A session in your stories. 

Create a poll. 

Give sneak peeks about your upcoming products.

Announce updates.

Ask for feedback.

Share BTS in your stories and much more.
Another thing that makes stories more beneficial for business is that these are visible to not only your followers. So, for example, if your account is public, your stories are visible to all Instagram users.  
Sharing multiple stories in a day and interacting with your audience will surely generate more leads for you. This is how you can convert your audience into potential customers. 
8. Don't Have to Worry About Creator's Block. 
Sometimes it happens that you are facing creator's block. You are low on inspiration and don't know what to post or do. If this happens consistently and you cannot post regularly, your audience can get bored of you. Either they will ignore your seldom updates or unfollow you. You do not want that to happen. 
Scheduling posts and stories eliminate the fear of the creator's block, even if you are experiencing it. You already have content planned and scheduled to be published. 
9. Improves Your CTA 
Social media marketing has the main goal of driving traffic to a business's website. From there, they can make a purchase or learn more.
It's up to you how you decide to direct your followers to your website. Nonetheless, it all depends on your ability to plan content.
The most difficult part of creating your Instagram feed is planning its look. And writing captions for your posts is one of the most important and difficult parts.
A great caption can make the difference in someone clicking on your link, commenting on your post, and taking any other action on your account. It's not something you can type out. 
Your captions attract your followers or potential customers. And you cannot write the best captions on the go. They need to be properly planned and scheduled. So you can write a striking caption when feeling creative and then schedule them for the right time.
Instead of coming up with new and intriguing captions every day, it's better to prepare your captions ahead of time. 
Final Words 
These are some of the reasons mentioned briefly to describe why you should schedule your posts and stories. But, apart from just saving your time, it can do much more for your business or profile. It can increase your reach and engagement, and it can drive organic traffic to your website or blog as well. 
What more a creator or a business marketer can ask for? So try to put scheduling your posts and stories on your priority list. Get the help of social media management tools like SocialBu. It will make your social media management much easier and effortless. You will be able to focus on other important tasks at hand as well.