Social media platforms are constantly adapting and evolving to meet the demands of their users. One of the most popular platforms today is TikTok. Gaining followers on TikTok can be difficult, but with the right strategies and dedication, you can get 1000 followers in 30 days.
Here are ten proven strategies to help you grow your followers on TikTok.
What Happens Once You Get 1,000 Followers on TikTok?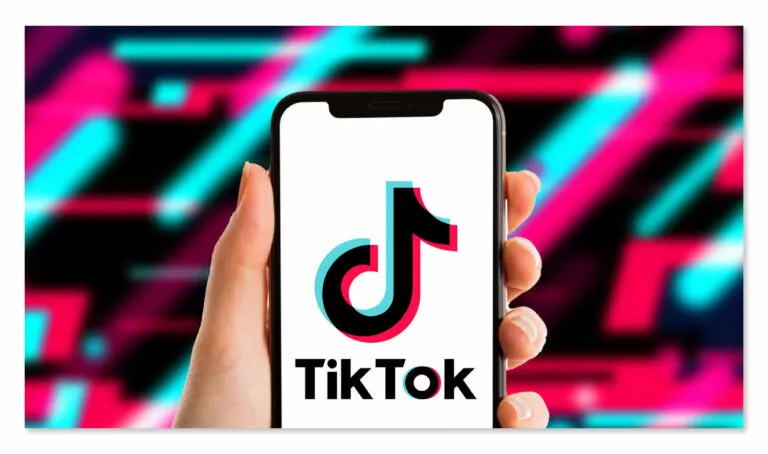 Once you reach 1000 followers on TikTok, you can unlock the "Live" tool. This tool enables you to broadcast live videos. You can also get more benefits by using these additional features;
Live gifts
Live QnA's
Live donations
Live events
Go Live with other creators and friends
Add links in your bio
Be on the "For You" page more often
10 Proven Strategies to Get 1000 Followers on TikTok in 30 Days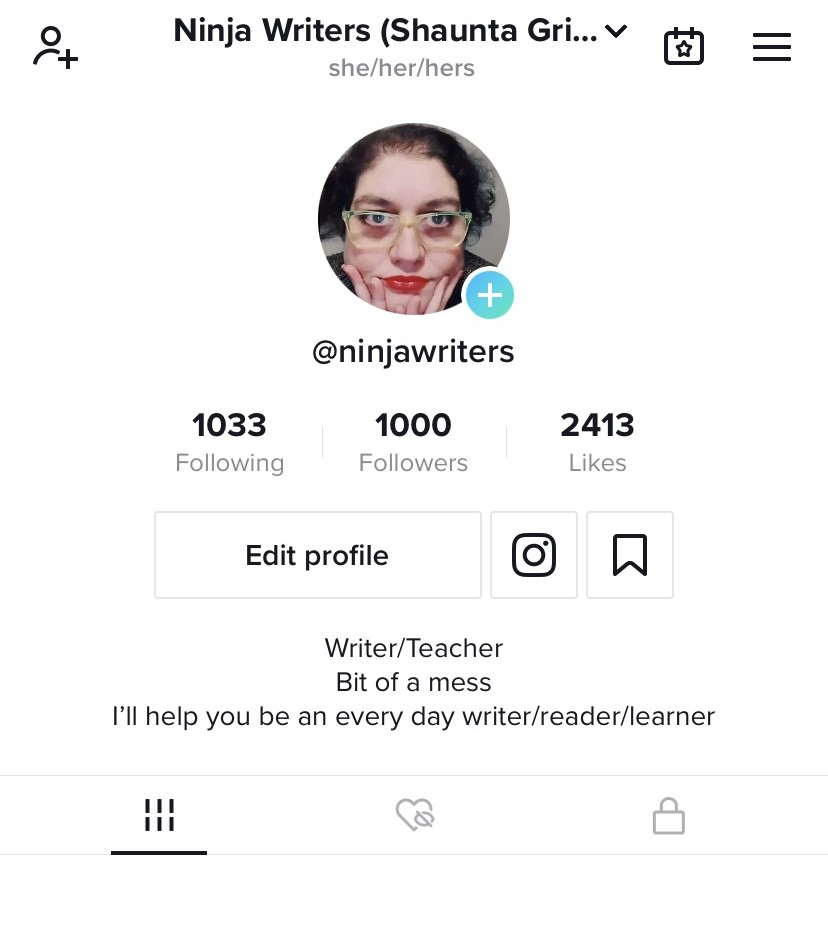 Here are ten proven strategies to help you grow your followers on TikTok in just 30 days:
1. Utilize Hashtags
Using as many relevant hashtags is one of the best growth strategies to grow your followers on TikTok, just like all other prominent social mediums. It helps you attract many more followers, as people who won't view your video on the "For You" page can later view it through famous hashtags.
Tiktok users love visiting and viewing all the content on trending hashtags. That is why if you put a trending hashtag under your TikTok, it is more likely to become viral.
Hashtags are crucial to reach a bigger audience on TikTok. With them, finding content is more accessible. And because users follow hashtags, finding content becomes more effortless.
So do your research and use all the relevant hashtags in your videos. Doing this will help you gain more views. Also, using famous and applicable hashtags for your video content is advised. That's the key!
2. Participate in Challenges
There are challenges on the giant social platform every day. A fantastic growth strategy is to get your challenge mode on and create an exciting video to complete the trending challenge. As all the prominent TikTok creators follow the ongoing trending challenges, the users follow that trending hashtag to view all the other content.
So your video is more likely to appear on the "For You" page. Hence, making it more possible for you to gain more likes and comments and get followers.
Even huge influencers like Khaby Lame engage in collaboration;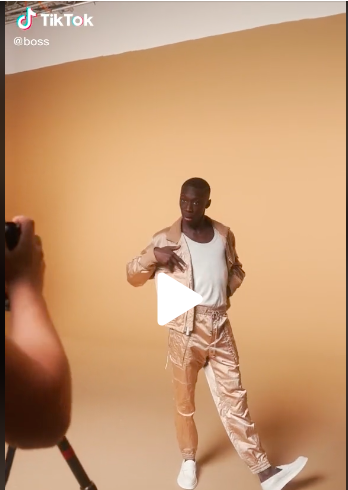 3. Post Consistently
Consistency is the key to growth on TikTok, just like all other social media platforms. The way to engage well with your audience and build a strong community of followers is to post as consistently as possible. Keep your followers updated each day, and never compromise on the quality. This way, you can get 1000 or more followers within 30 days.
To boost your consistency, you can use social media management tools like SocialBu, which offers a social calendar with which you can easily plan, schedule, and publish social media content without hassle.
4. Develop an Aesthetic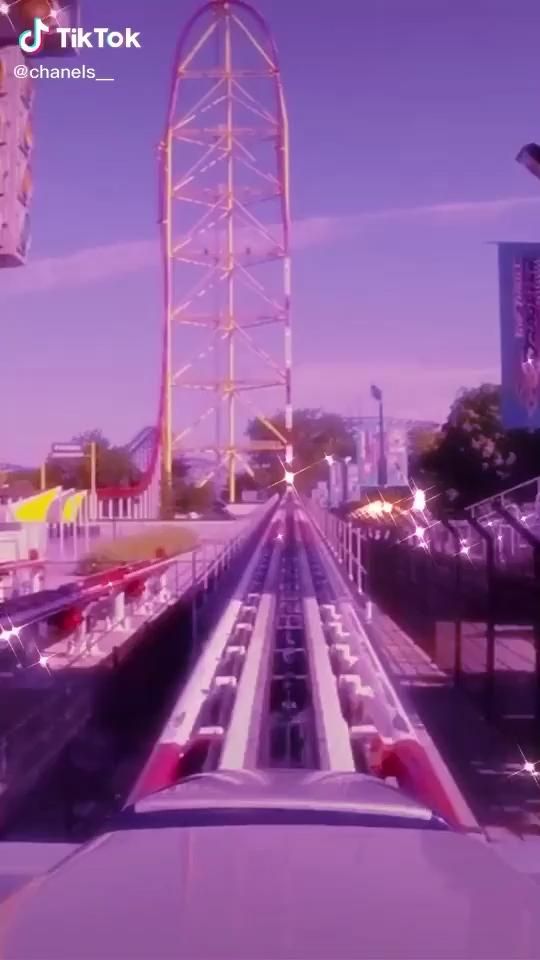 Try to create your unique aesthetic, like a patterned background, a color theme, aesthetics, etc., in all your video. It will make you stand out from all the other creators and help you create a unique, exciting identity on TikTok. Your followers will also be well-engaged and will anticipate your new content.
Pay extra care and attention to the way you create your videos and try to highlight whatever aesthetic style you are trying to portray.
Developing an aesthetic will help you reach more people, and TikTok users love to save and like anything new and unique on the platform so that you can get on the "For You" page more often. Hence, you'll also be able to gain more followers and grow your TikTok account.
5. Interact with Other Users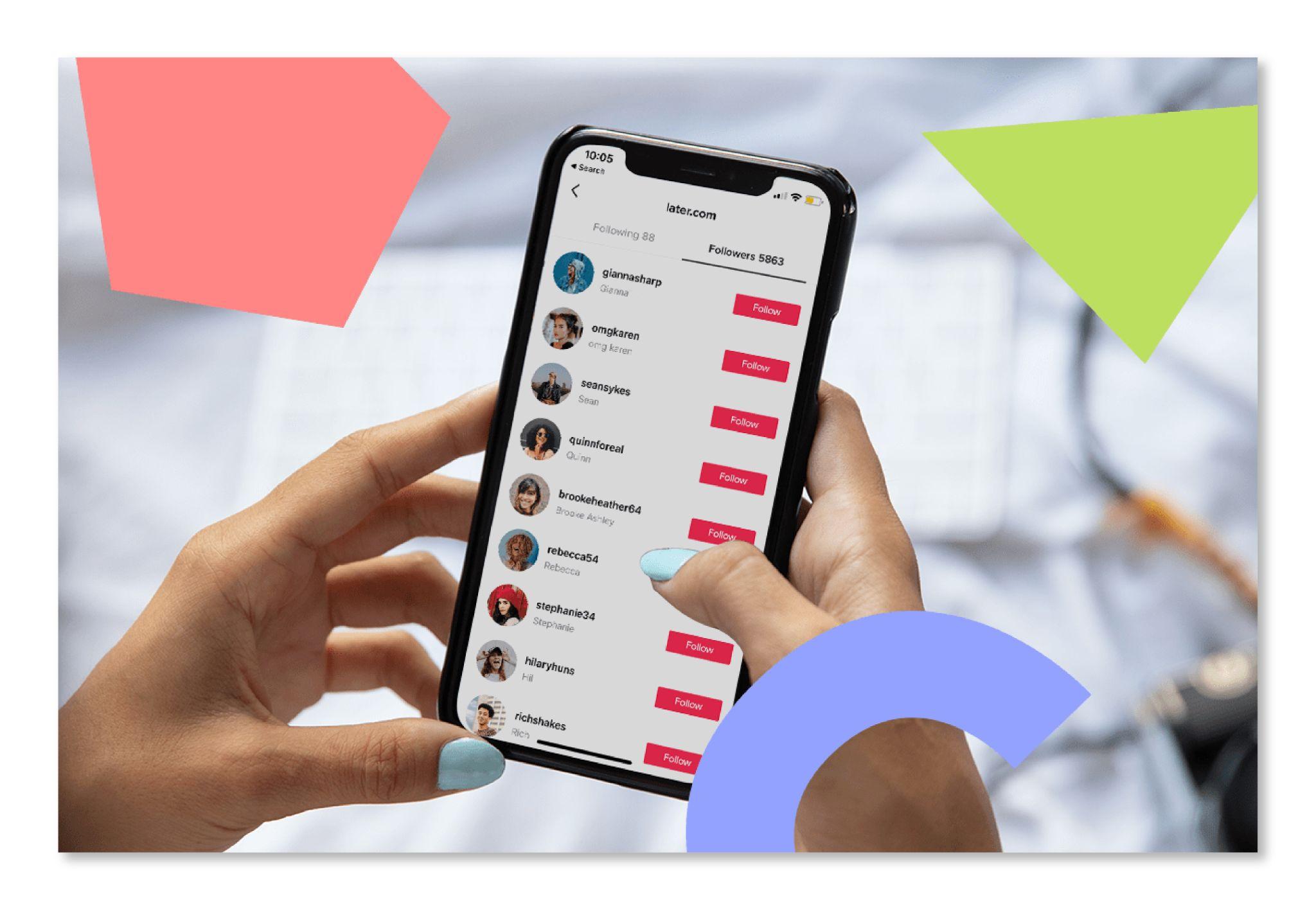 For a new TikTok account or a smaller one, a great way to quickly get more followers is to interact with other popular creators who make similar videos to yours. You can get exposure to their followers. Hence, you will be able to attract more followers and get more views on your other videos. Interacting with other users is a great way to increase your followers on TikTok.
6. Post Relatable Content
In the past few years, TikTok has gained popularity in that relatable content performs the best on the platform. If you've got a fun, funny side to you and can make people laugh, creating relatable, funny content on TikTok is a proven growth strategy. You can quickly grab the attention of many users.
They will hit the follow button if they click on your account and find more fun content to watch. It is also a huge reason why being consistent is so important to grow on this platform.
7. Collaborate with Influencers
Collaborating with influencers is a marvelous way to grab the attention o your target audience if you are a brand or business new on TikTok. For example, you can contact an influencer who primarily promotes your products.
Create eye-catchy and fun promotional videos with them, and then watch how fast your TikTok account grows. People love and follow influencers a lot these days. If their favorite influencer recommends something, then that's it!
They immediately follow and even buy whatever their favorite recommends. That is why collaborating with influencers is a proven strategy to gain followers on the social media giant.
8. Use Trending Music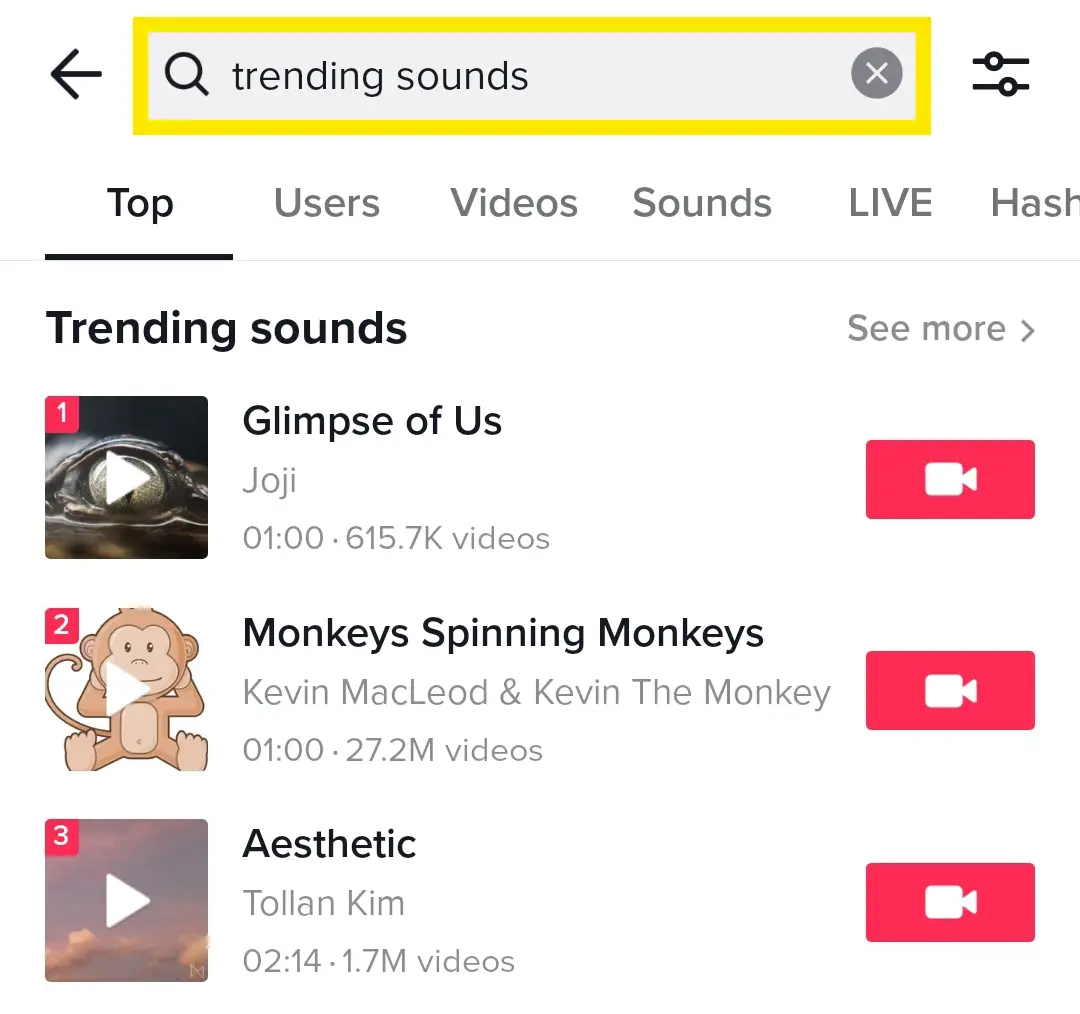 Undoubtedly, one of the best strategies for growth on TikTok is to use the trending music of the current time in your videos. These are one of the most viewed videos on the platform. The reason is that the "For You" page is always filled with videos on trending music and sounds.
It is how TikTok's algorithm works. Hence, it increases the chance of your videos getting on the main page. So, If you want a quick and proven way to get 1000 followers on TikTok and more, look for a trending song and use it on your video.
9. Post Your Videos at the Right Time
One of the remarkable ways to get followers on TikTok quickly is to keep the best times to post on the platform in mind while posting your videos. The best time is morning, 7 A.M – 8 A.M, afternoon 1 P.M – 3 P.M, and late night 8:30 P.M – 10:30 P.M. These are times when most users are using the platform and engaging the most as well.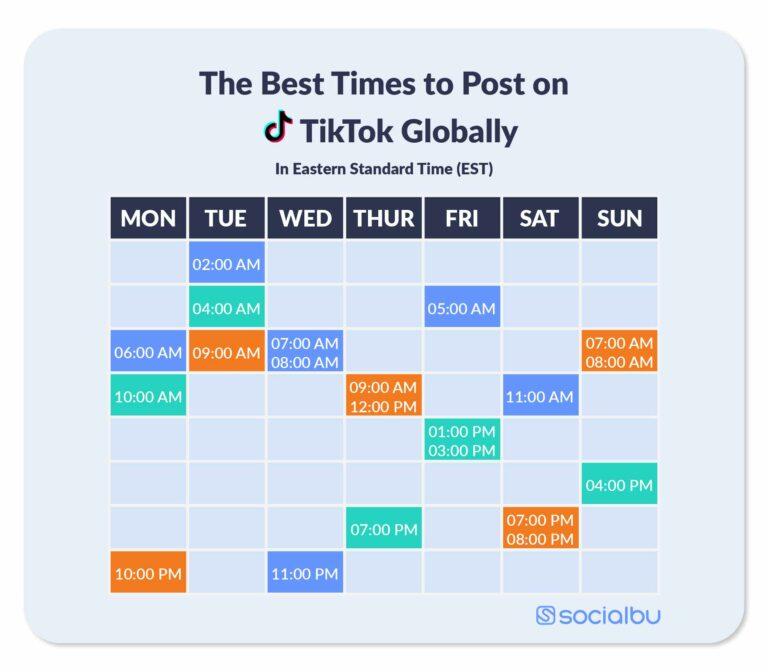 10. Use TikTok Ads
TikTok introduced its advertisement model in 2019 and has increased in popularity. Massive brands like Nike used TikTok for advertisement, and Tiktok ads quickly became widely used. So, a proven strategy to grow your TikTok account is to use TikTok ads; this will surely be your most beneficial investment.
It will help you gain visibility on the platform to get more followers. In addition, Tiktok has its own ads manager, called TikTok Ad Manager. It works similarly to Facebook ads.
However, it offers fewer options for targeting. The reason why it is still so widely used is because of its astounding reach.
There are many types of ads to choose from. You can pick;
Carousel ads
In-feed ads
Image ads
Video ads
Spark ads
Pangle ads
Tiktok is overall an excellent platform for brand promotion. With TikTok Ads, you can quickly gain more followers.
Conclusion
By utilizing these strategies and investing proper time and effort, you can quickly get 1000 followers on TikTok in 30 days. With dedication and consistency, you can quickly make a name for yourself on the platform and grow your TikTok account into a well-known one.
FAQ's
Q. How can I boost my TikTok account?
It is super easy to boost your TikTok account. You need to follow these few simple steps;
Go to your Promote page.
In your TikTok app, click on your Profile from the bottom right to view your Profile.
Click on the 3-line icon from the top right corner to view your settings.
Press on the Creator tools option, then tap on "Promote." Put in the details required, and you'll be all set.
Q. How vital are followers on TikTok?
Tiktok is currently being used by more than a billion people actively every month. These stats show how popular the social media platform has become. However, a TikTok account is only helpful if you have followers to earn your brand better visibility and popularity.
Q. Does TikTok have followers limit?
Yes, TikTok does have a followers limit. However, you can follow up to 10,000 accounts in total. It is a fair number, though, compared to other social media platforms like Instagram, whose limit is only 7500, and Facebook, which only lets you have 5000 friends.
Q. How many followers are needed to become TikTok famous?
To become TikTok famous, you need more than 500 thousand followers who are well-engaged with your content. You also need to have at least one viral video.