Captions for TikTok are an essential part of creating engaging and memorable videos. A well-crafted caption can help you grab your audience's attention, convey your message, and inspire viewers to take action.
With over 1 billion active users, TikTok is a platform that offers a unique opportunity to reach a broad audience and connect with people worldwide.
Following these 15 tips and techniques, you can create attention-grabbing captions to stand out on TikTok.
Understanding the Basics of TikTok Captions
Adding captions for TikTok may seem like the easiest thing to do. Most people or beginners think that writing good captions is not rocket science. But those who are old to this road know that adding captions for TikTok videos is far more than just a formality or a video description.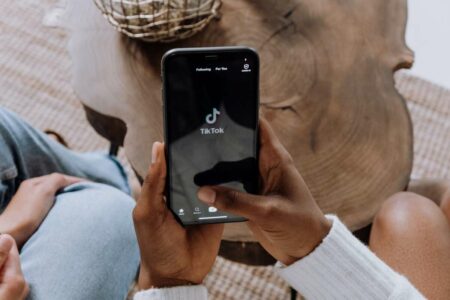 Let's discuss in detail the basics of TikTok captions and what factors you must consider when writing one to blow up on TikTok.
1. Keep the Captions Short
A caption should be written in a way that compliments your video content. It must be short and sweet to grab the attention of the viewer.
If it is not educational or instructional content, most of the TikTok videos are short. Users scroll through and enjoy the content before moving on to the next.
So refrain from adding any complex or too long to consider it a naive caption under your TikTok videos. Instead, a concise and to-the-point caption will do best.
Character Limit of Captions For TikTok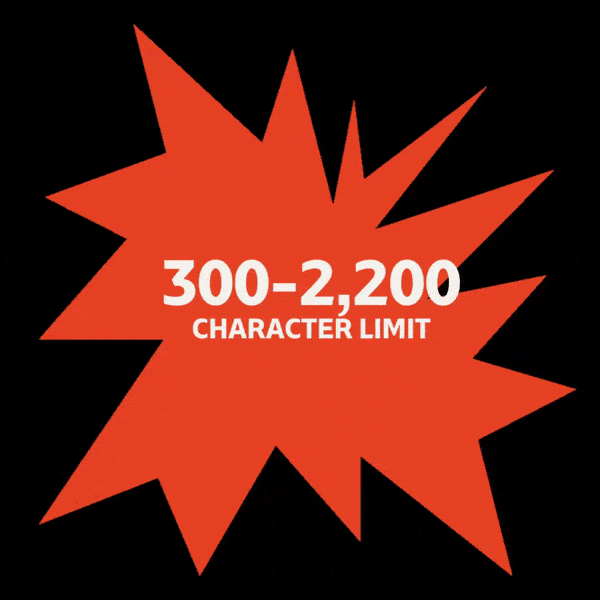 TikTok has increased the character limit for TikTok captions to 2,200 now. So if your video needs a more extended caption, you can benefit from this update strategically.
An increased character limit does not mean that you start adding fluff in your captions.
You can first create a hook for your audience to make them click on "see more."
You can also add SEO keywords according to your content, making it easier for the TikTok algorithm to rank your content.
2. Use the Hashtags and Mentions Correctly
Relevant hashtags help you increase your reach and engagement on TikTok videos. Although the platform has not limited the count for adding hashtags, it is suggested not to use more than five hashtags in your caption for TikTok.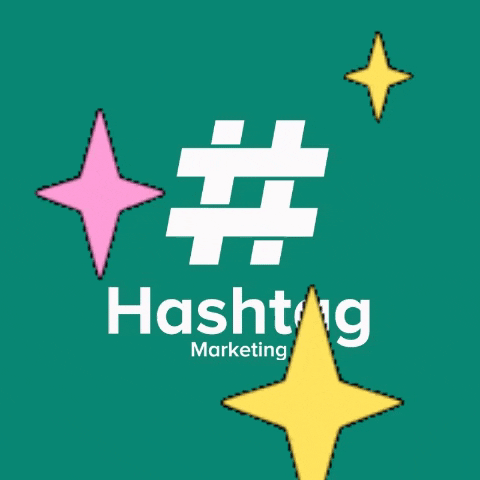 Use a mix of the most common and a categorized hashtag other than the one to describe your video. For example, if you create food content, you can add the most common hashtag, #food, in the caption. It is the easiest way to increase your content's reach, as most people will use this hashtag to search.
Then you can also add the categorized hashtag like #veganfood or #bestfoodforketodiet etc. Only those searching for the relative content will use these hashtags, and they might follow you too.

Interesting reading:  
How to Search Hashtags and Influencers on TikTok Effectively
Using Mentions In Captions for TikTok
Mentioning someone under your TikTok videos can be good for both of you. When you mention someone in your TikTok caption, their followers can see the content. So it is a great way to increase your reach. Simultaneously, your followers can also visit their content, which benefits them.
However, mentioning someone should only be done with mutual consent. Otherwise, it can be considered spam and unwanted nagging for the other.
So these were some essential tips to efficiently use the captions for TikTok to your benefit and make the most out of them.
15+ Tips for Writing Engaging Captions for TikTok
Here are 15+ tips for writing engaging captions for TikTok that are bound to get the viewer's attention.
1. Add captions that complement the video content
As mentioned earlier, captions must complement your video content. Suppose you have posted a video with your pet dog. Then you can use a caption like this:
"Just me and my furry friend enjoying some sunshine ☀️🐶 #dogsoftiktok #bestbuddies."
Regarding the video content, the caption also contains the necessary hashtags to increase the discoverability of the content.
2. Keeping captions simple and easy to read
When posting a video of yourself on TikTok, you can use the all-favorite caption:
"Feelin' cute, might delete later 🤳🏼😉 #selfiequeen"
This caption has the proper use of hashtags and emojis in it. These factors do not burden viewers' eyes and are enough to catch their interest—a simple and common caption to use without overwhelming the viewer.
3. Use humor and wit in captions.
You can add humor and wit in your captions for TikTok and direct them to yourself so no one gets offended. Like this:
"I tried following a makeup tutorial… let's just say I now understand why they call it 'contouring' 🙈😂 #fail #makeuphumor."
This caption depicts a makeup failure with humor in a subtle manner. Using emojis and hashtags accordingly also adds a fun element to the caption.
4. Craft captions that evoke emotions
Take the following caption as an example:
"Missing my bestie so much 😢 Can't wait until we can finally have our girls' night out again! #friendshipgoals"
The emotion of missing someone and longing for human connection is used. Using relatable language like "bestie" and "girls' night out" creates a sense of familiarity with the audience.
5. Pose questions to the viewers.
Asking questions from the viewers in captions is the best way to get maximum engagement. Let's take an example of the following caption:
"Are you living your best life or just existing? Share with us in the comments below, and let's inspire each other to make every day count! 💪 #motivationmonday."
This caption poses a thought-provoking question encouraging viewers to reflect on their lives and engage with you and others in the comment section.

Interesting reading: 
Top 17 Funniest TikTok Comments of All Time
6. Use trending sounds
Using trending sounds as a caption for your TikTok video is a great way to keep up with the trends, interact with the audience and give life to your content. But it is important to use it wisely as the trending sounds must relate to your content or niche. Here is a simple example:
"Feelin' like a Rockstar with my squad 🎤👯‍♀️ #squadgoals #rockstarvibes"
The trending sound "Rockstar" by DaBaby creates a fun and energetic vibe. Using the hashtags like #squadgoals and #rockstarvibes refers to the prominent trends on TikTok.
7. Utilize relevant hashtags
As mentioned, using relevant hashtags is vital to using relevant captions for TikTok videos. Suppose you are a social media marketing agency on TikTok. You can use the following caption for one of your videos:
"Maximizing your social media reach has never been easier with these tips! 📈👀 #socialmediamarketing #digitalmarketingtips #smallbusinessgrowth"
Using relevant hashtags like #socialmediamarketing, #digitalmarketingtips, and #smallbusinessgrowth is for targeting the viewers interested in learning more about improving their social media presence.
However, searching for the most popular hashtags trending on TikTok according to your niche is always recommended.
8. Match the tone of the video.
The caption for the TikTok video must not venture far away from the tone of the video. If you are a food blogger trying something new, your caption must relate to the video's style. Like the following caption:
"Join me on a culinary adventure as I explore the flavors of this authentic Thai dish 🍲🌶️ #thaicuisine #foodexplorer."
The caption directly tells that you are exploring new cuisine on a food tour. The use of hashtags is for users interested in this type of content and to maximize reach and engagement.
9. Make use of emojis to tell a story.
Emojis are a concise way to tell your story interactively. For example:
"Feeling grateful for this beautiful sunset view ☀️🌅 #blessed."
The caption uses emojis to convey the emotions and feelings of watching a stunning sunset. Like captions and hashtags, emojis should also be used in a way that they add value to your content.
10. Create interactive captions
If you are a food vlogger, you can use the following caption or a similar one to interact with your audience and get them to engage with your video.
"Which of these toppings would you choose for your pizza? 🍕 Comment below with your favorite, and we'll try it out in our next video! #pizzaaddict"
The caption asks for the viewers to share their relative experiences and also gives them a sense of connectivity.
11. Adding call-to-actions in captions
Take the example of the above caption here:
"Which of these toppings would you choose for your pizza? 🍕 Comment below with your favorite, and we'll try it out in our next video! #pizzaaddict"
Apart from adding an interactive value to the caption, "comment below with your favorite" is a call to action to increase engagement under your video. The call-to-action must be clear and concise with a dynamic element so the viewers are compelled to answer and engage.
12. Use hooks to create suspense.
Using hooks determines whether a viewer will read your whole caption or watch the whole video. It is relatively important if you have posted a longer video than usual. Read the caption below:
"Can you handle the suspense? Watch until the end to find out! 🔍 #hookedonthisstory #suspensefulmoments"
The caption compels viewers to watch the video until the end, as it may have some surprising elements.
13. Use current events to create relevance.
If you are a news channel or a weather reporter, the following caption will work best in case of an emergency:
"Stay informed and entertained with our take on the latest events! 🌎 #currentevents #timelytopics"
The caption indicates that the viewers will have the latest information regarding any significant event happening or is going to happen. It creates a sense of urgency, and they will be hooked to your updates to get the most out of your videos.
14. Incorporate user-generated content
Utilizing UGC is always a great way to appreciate and encourage your audience. It is also great to compel them into using your products or service more. For example:
"Shout out to our amazing followers! 📣 Check out the best user-generated content from our community! #UGCshowcase #fanfavorite"
The caption acknowledges and encourages user-generated content. It also gives them credit for their efforts and compels them to interact and use your services more.
15. Share behind-the-scenes stories or sneak peeks.
Behind the scenes are something that every follower likes to watch. It is like a breath of fresh air from the usual content and a great way to interact. For example:
"Get an exclusive look behind the curtain! 🎬 Check out our sneak peek into what's coming next! #behindthescenes #sneakpeek."
The caption builds excitement for the upcoming event and gives them glimpses of what's happening behind the scenes. Not only does it create curiosity among them, but it is also a great way to connect with your audience.
16. Experiment with different caption lengths
The length of captions for TikTok purely depends on the content and niche of the video. If it is educational content, the caption may be descriptive and even divided into bullets to explain the concept.
However, a short caption will do if it is something generic. Keeping in mind the ideal length of TikTok videos is also essential.
Final Thoughts
In conclusion, writing captions for TikTok requires creativity, attention to detail, and a deep understanding of your audience. Following these tips and techniques, you can craft captions that resonate with your viewers and inspire them to engage with your content.
Don't be afraid to experiment with different caption styles and strategies until you find what works best for your brand. Start implementing these tips today and watch your TikTok presence soar!