One of the most famous features on Instagram is sharing audio content, which has led to the creation of many trending audios that have gone viral. However, finding and sharing trending audio on Instagram can be challenging, especially if you are new to the platform.
To help you get started, we'll take a comprehensive look at how to find and share trending audio on Instagram with ease and everything else that you need to know about it.
1. Understand Different Types of Audio on Instagram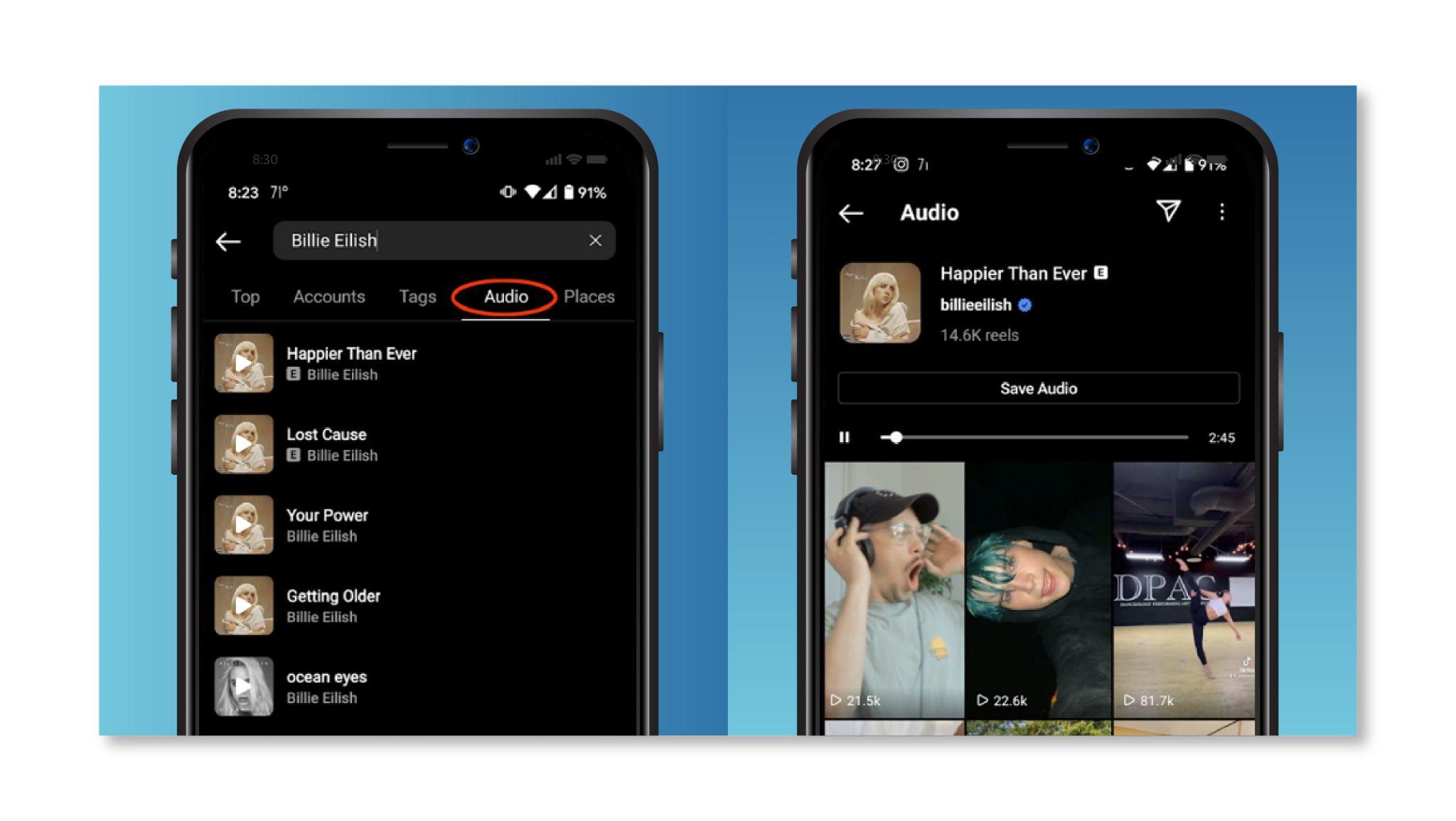 Before we delve into how you can find and share trending audio on Instagram, understand the different types of audio available on the platform.
Music
Instagram allows users to add music to their posts, stories, and reels. Users can search for music by title, artist, or genre. The options are limitless.
Sound effects
Instagram also provides users with a variety of sound effects that they can use to add to their stories and reels. These sound effects range from animal sounds to background noise.
Voiceovers
Instagram users can also add their voices to their stories and reels by recording a voiceover. It is a great way to add a personal touch to your content.
Original audio
It is audio content that you create yourself and can be shared on your profile, stories, reels, and IGTV.
Trending audio
These are popular audio tracks frequently used by other users and can be found using hashtags or the search bar.
Music Library
Instagram has a vast library of licensed music tracks for your stories, reels, and IGTV. However, using copyrighted music in your posts could lead to copyright infringement. So, be careful here.
2. Use the Search Bar to Find Trending Audio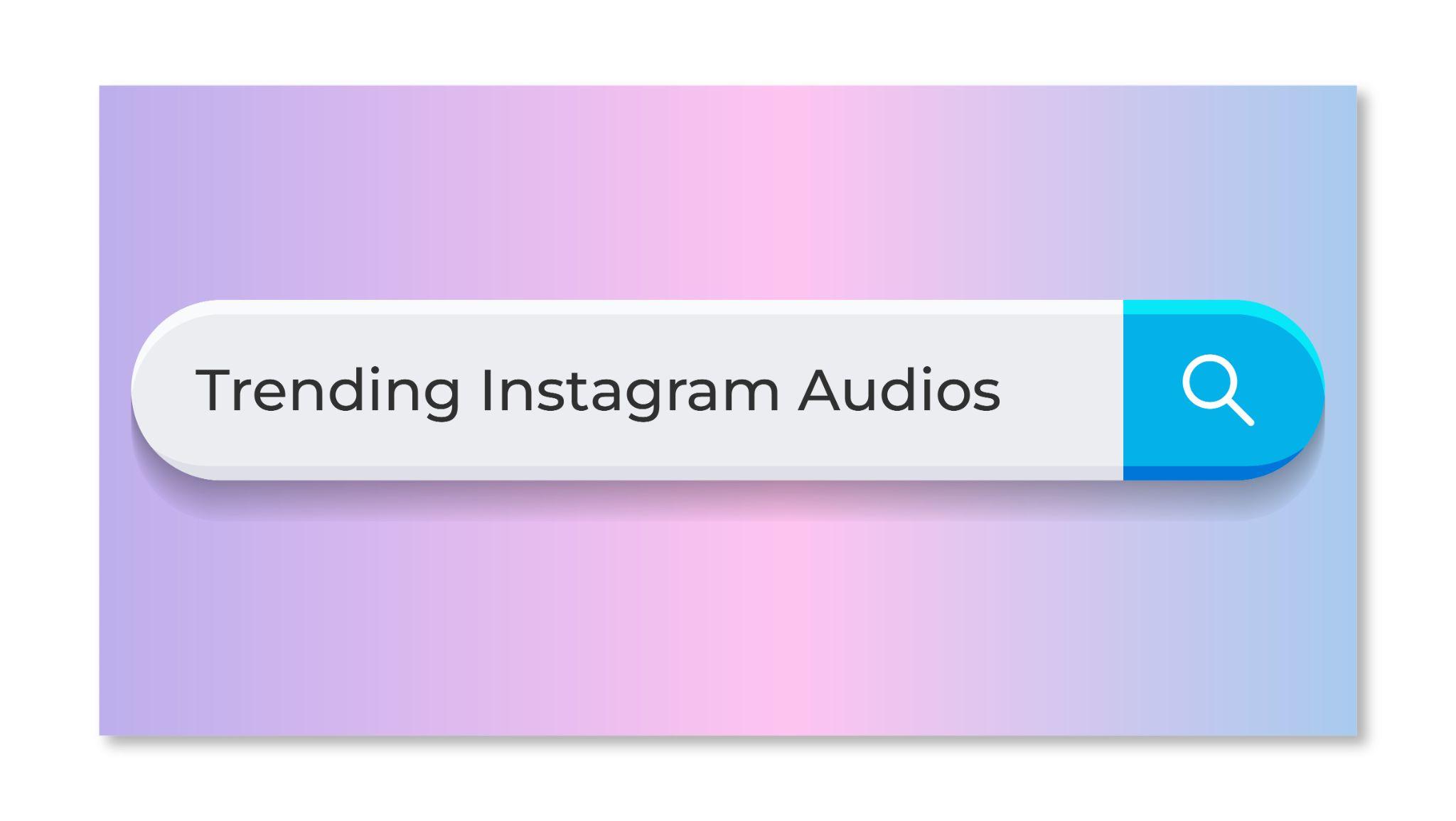 One of the easiest ways to find trending audio on Instagram is by using the search bar. Type keywords related to the type of audio you're looking for, and Instagram will show you relevant results.
For example, if you're looking for music, type in the title or artist's name, and Instagram will show you a list of songs. In addition, you can search for specific accounts that share trending audio content and follow them.
This way, you'll always have relevant trending audios for your Instagram posts, reels, and story.
3. Check out Instagram's "Popular" Section
Recreating popular content on Instagram is the type that always plays a great role in boosting your account's engagement. So, you can utilize Instagram's "Popular" section.
This section features the most popular posts, stories, and reels based on engagement and views. So, browse the popular section and easily find some trending audio.
4. Utilize Hashtags to Discover New Audio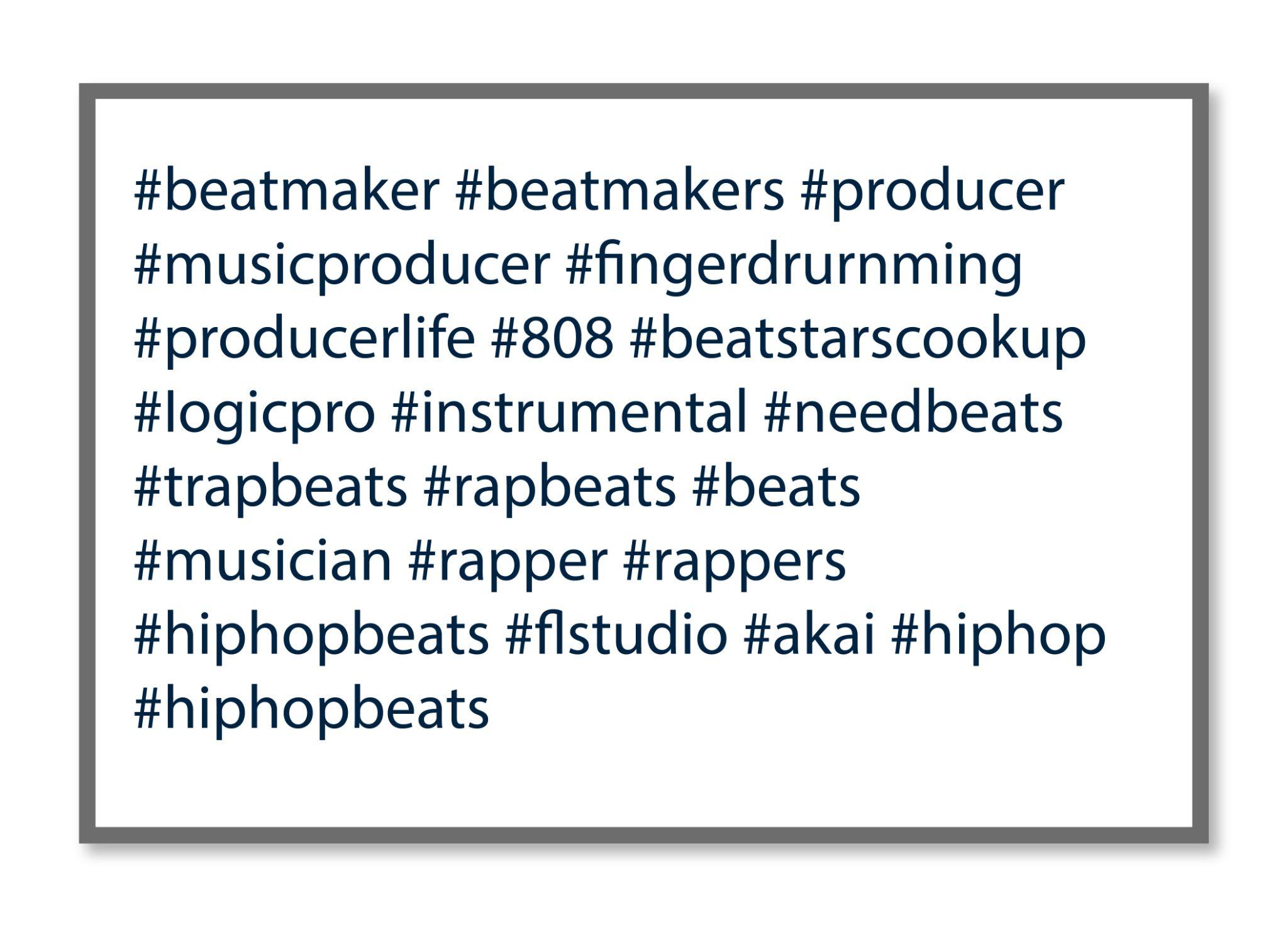 Hashtags are a powerful tool on Instagram. You will find audio related to your interests using relevant hashtags and discover new content creators.
For example, if you're interested in hip-hop music, search for hashtags like #hiphopmusic or #hiphopculture to find related content. Doing this will give a super boost to your engagement rate and will help you in gaining more followers too.
5. Follow Popular Accounts to Stay up-to-date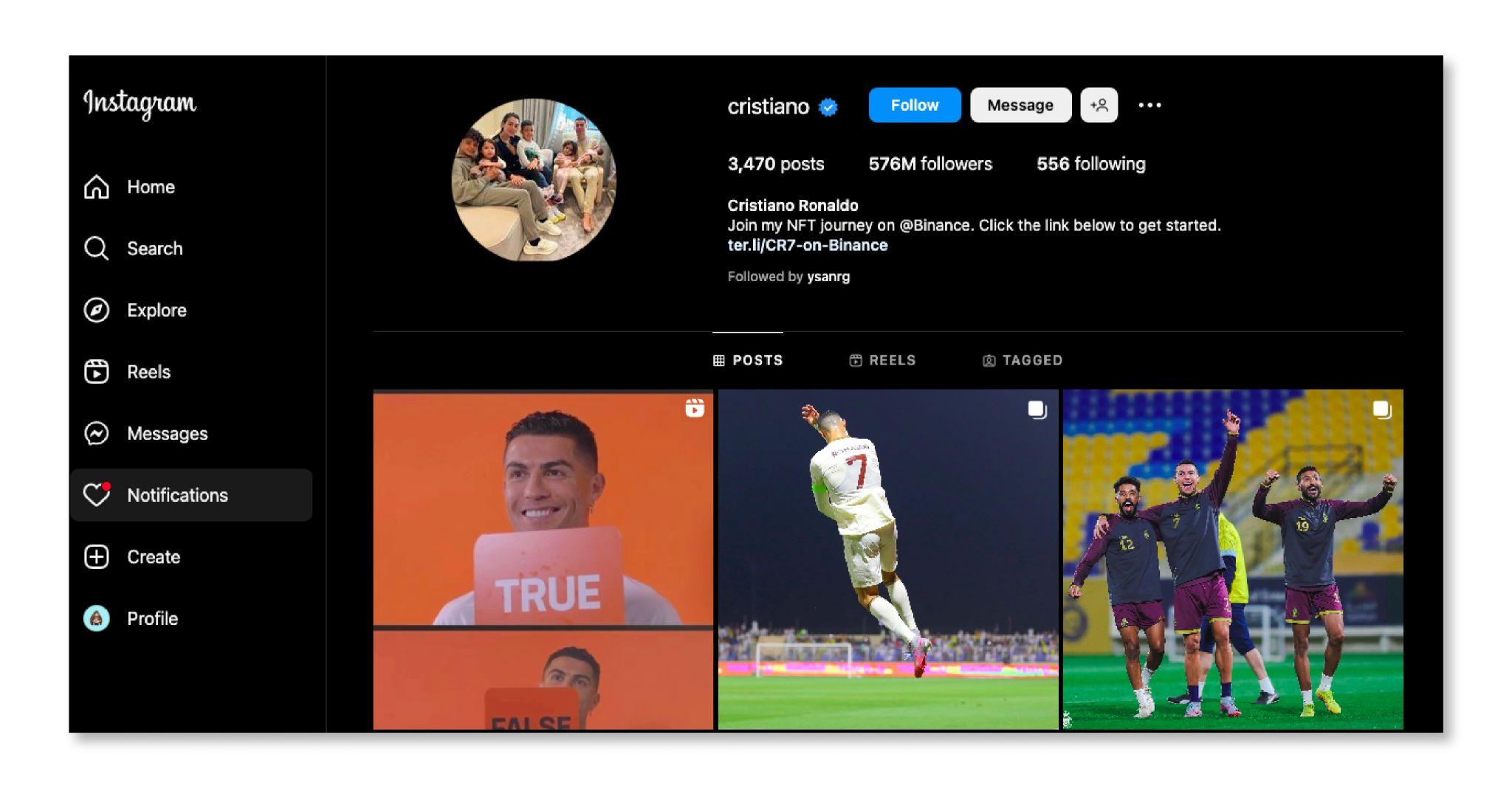 Another way to stay updated with trending audio on Instagram is by following popular accounts. These accounts are usually created by content creators, influencers, or celebrities and are known for creating viral content.
By following these accounts, you will gain inspiration for your content and learn how to use trending audio effectively to increase your reach and engagement.
Also, engage with the content of these accounts by liking, commenting, or sharing their posts. It will help you build your network on Instagram and increase your visibility to other users.
6. Create Your Trending Audio
If you feel creative, you can construct your trending audio on Instagram. Do it by creating a catchy tune, voiceover, or sound effect that resonates with your audience.
You can use various tools and techniques to create your trending audio on Instagram. Here are some ideas to help you get started:
Use music production software
If you have experience in music production, you can use software like Logic Pro, Ableton Live, or FL Studio to create a custom beat or melody.
Record a voiceover
You can record your voice or invite a guest to record a voiceover. Use a high-quality microphone and a quiet space to capture clear audio.
Use sound effects
You can create sound effects by recording sounds in your environment or using a sound effects library.
Collaborate with other creators
Collaborating with other creators to create an audio track that combines your skills and styles is a unique and fun way to make your Instagram audio.
Once you have created your audio, you can upload it to Instagram and use relevant hashtags to make it discoverable. You can also share it on other social media platforms and encourage your followers to share it with their networks.
With enough engagement, your audio could become a trending sound on Instagram and reach a wider audience.
7. Share Trending Audio on Instagram Stories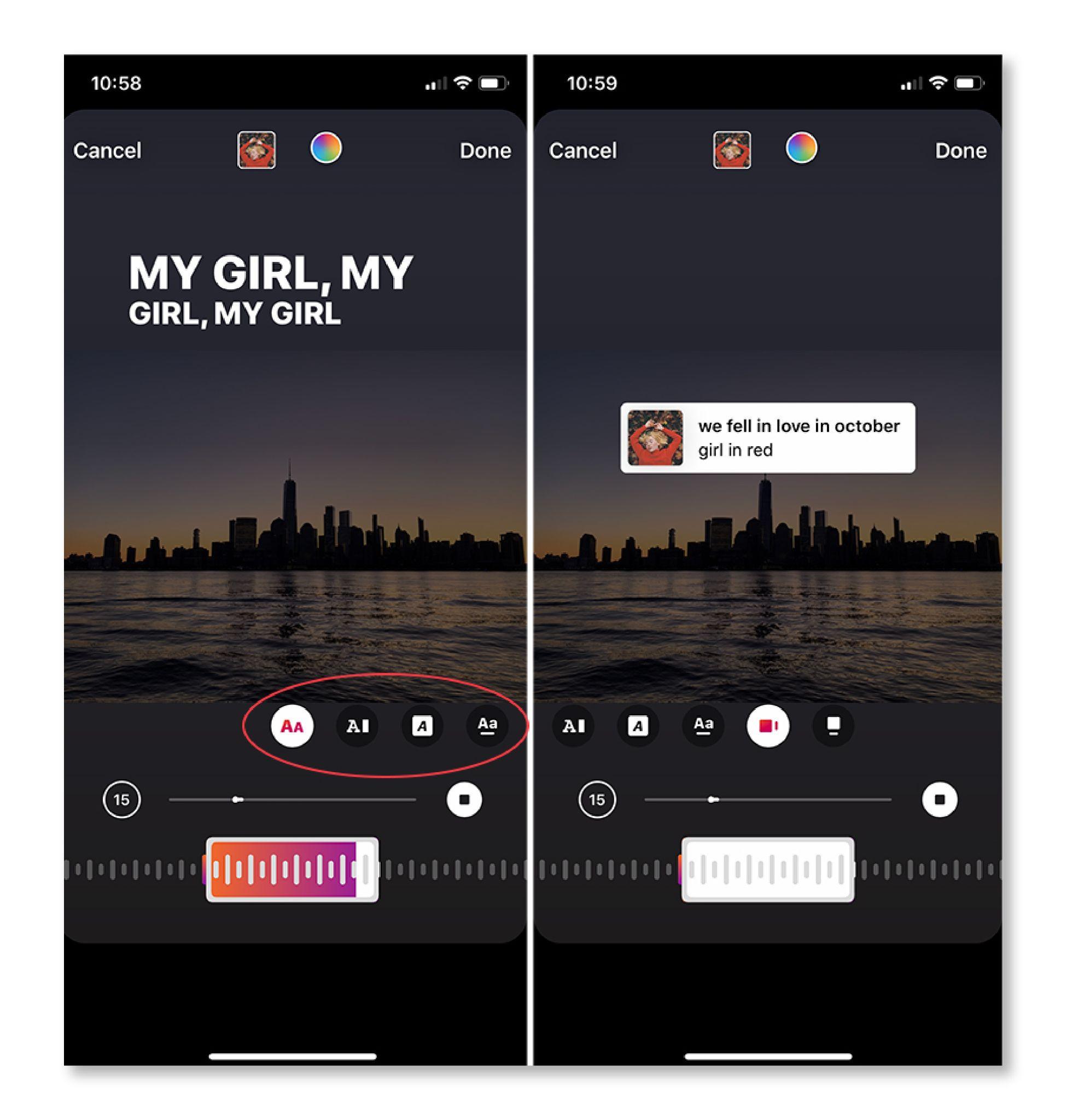 Share your content on Instagram stories with trending audio. It boosts your engagement.
All you need to do is follow these simple steps;
Create or find trending audio
Create trending audio using music production software, voiceover tools, or sound effects. Alternatively, you can find existing trending audio on Instagram by searching for relevant hashtags or browsing the "Sounds" section of the app.
Add the audio to your Instagram story
Once your audio is ready, add it to your Instagram story by tapping the camera icon on the top left of the home screen or swiping right from it. Record a photo or video and then tap the sticker icon on the top of the screen. Select the "music" sticker and search for the audio you want to add.
Customize the audio sticker
You can customize the audio sticker by changing the font, color, and size. Move it around the screen and resize it to fit your content.
Share your story
Once you have added the trending audio to your story, you can share it with your followers by tapping the "Your Story" button at the bottom of the screen.
8. Share Trending Audio on Instagram Reels

To share trending audio on Instagram reels, create a video and add the audio. You can also browse through Instagram's audio library and select the audio you want to use.
When selecting trending audio for your Instagram Reels, remember not to use copyrighted material. Instagram has strict policies to prevent copyright infringement, so make sure you only use audio that you have the rights to or that is royalty-free.
To further increase the visibility of your Instagram Reels, you can use relevant hashtags and post at optimal times when your followers are most active.
9. Use Trending Audio in Your Instagram Posts
You can also use trending audio in your Instagram posts. It is a great way to attract attention to your content and increase engagement. For example, create a video post and add trending audio as background music or use a sound effect to add humor to your post.
Ensure that the audio you use in your Instagram posts is good quality and appropriate for your audience. Avoid using audio with vulgar or offensive language that may turn off potential followers.
Stay up-to-date with the latest trends and popular hashtags to tap into the conversation and reach a wider audience. And the best way to increase engagement and consistency with your Instagram is to schedule your posts ahead of time.
10. Engage with Others Using Trending Audio
Engaging with other users who use trending audio is a great way to build your network and increase your reach on Instagram. Comment on their posts, share their content, or collaborate with them to create new content.
By following accounts that share similar interests and styles, you can stay up-to-date with the latest trends and find inspiration for your posts.
In addition, by networking with other content creators or influencers, gain exposure to their followers and collaborate on future projects or partnerships.
Bottom Line
By now, you know how to find and share trending audio on Instagram. Remember to stay current with the latest trends and engage with other users to stay relevant on the platform. Following these tips, boost your chances of going viral on Instagram with trending audio.
And if you want to boost your consistency and engagement levels on Instagram, we suggest utilizing the awesome social media management features offered by advanced tools like SocialBu.
If you further want to increase your Instagram consistency and engagement, use SocialBu. Try for free today and see how it can help you manage your social media more effectively.