Establishing a brand's presence and B2B lead generation online has become accessible due to LinkedIn's ever-growing user base and innovative features. But this evolution also bought new challenges as users have to focus on the peak engagement times to get the most out of the social platform.
Now with over 300 Million Active Users, the platform has become less of a niche site for executives and more of a professional standard. Linked is leading to a massive uptick in quality content being released regularly and users are curious to know peak LinkedIn posting times.
Most of us use LinkedIn less frequently than other social media platforms. Yet, we still seek the same level of engagements across the board, which inevitably leads us to ask questions like:
Is Monday a good day to post on LinkedIn?
Does the LinkedIn community see my content or does this get drowned in their Feed?
What types of posts work best & best time to post on LinkedIn?
While all these questions seem relatively straightforward, the answers to each of these are unique depending on every user's region, community and industry.
So, this article will take a deeper look into the multiple aspects that determine the periods when your content has more chances of receiving maximum visibility and engagement levels.
What Is The Best Time To Post On LinkedIn For You?
Whether you're using LinkedIn passively to simply post job vacancies and company updates or actively by engaging connections to form leads in your B2B Sales. Knowing best times to post on social media will help you to avoid durations when users simply aren't likely to be on the platform.
After conducting a study on the engagement levels of content posted by over 20,000 users, Sprout Social discovered the hotspots of high engagement shown below and simplified them into their predicted slots and best time to post on LinkedIn:
Wednesday from 8–10 AM, Thursday at 9 AM and 1–2 PM, & Friday at 9 AM.
The worst day to post is Sunday as most users are taking the day off to spend downtime with their families or friends, instead of actively browsing social media.
You'll also notice that all of these hotspots are during work hours, which shows that LinkedIn is the professional network to use within office hours. Once users are out, they switch to other casual social media platforms.
Since the rise of COVID-19, these times shifted to reflect the social media usage changes of professionals due to their WFH routines and now the best times to post on LinkedIn are:
Wednesday at 3 PM, Thursday at 9–10 AM and Friday from 11 AM till Noon.
As people are working more from home now, these times show that people's social media behavior has also changed, and browsing LinkedIn now starts later in the day when compared to pre-COVID.
Customized Schedules For Your Community
As B2B Lead Generation is one of the most popular uses of LinkedIn, you're very likely to be dealing with an audience only accessible during the working hours and weekdays.
So, you can either rely on the times suggested in the previous section or figure out when exactly your unique set of followers is most likely to engage with your content.
Testing is the pillar to this strategy as you can post content at different times for a set number of days (we recommend a month at least) on LinkedIn and check when your posts are receiving, on average, the highest amount of likes, shares, and views.
Doing this manually would take a tremendous amount of time. Still, with the help of a social media management tool like SocialBu, you can simply drag-and-drop content onto your preferred times and have this experiment set up in minutes.
This will allow you to check the peak LinkedIn posting times for your community and enable you to publish timely content for the future. You can even customize the content types according to the times of posting, e.g. motivational quotes in the morning/early noon and reflective posts during the later hours. Here you can see how the tool works:
Select multiple time slots
SocialBu allows selecting multiple time slots to schedule the posts according to the consistent time for peak engagement.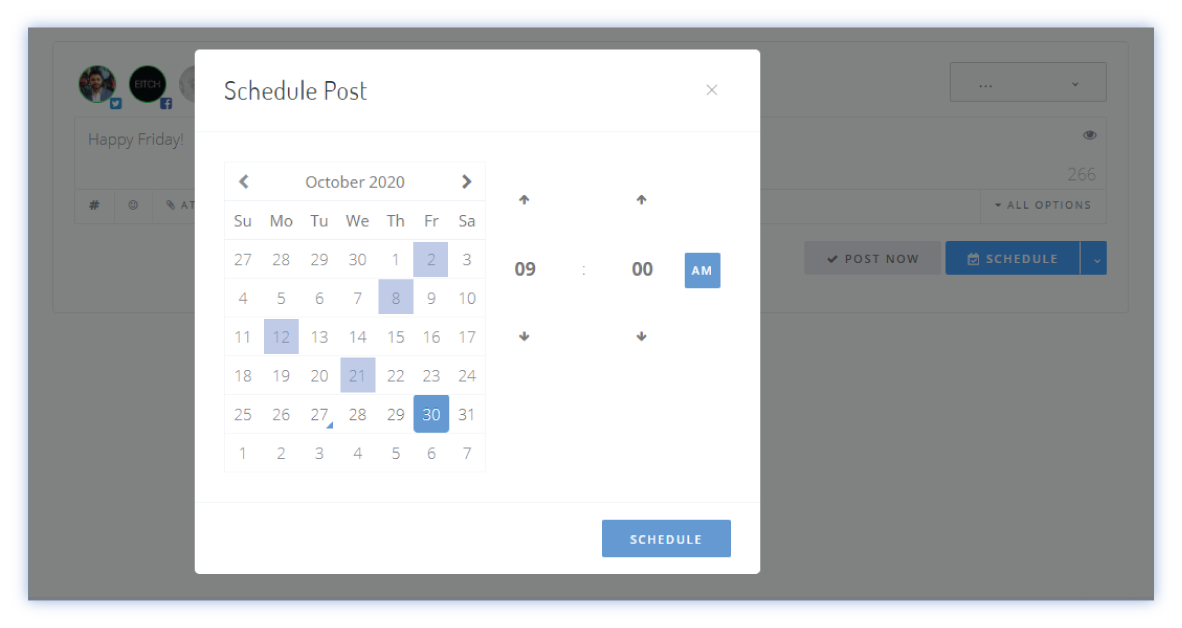 Schedule the posts
It is hassle-free to schedule the social posts as SocialBu platform is user-friendly and doesn't require effort to understand the features.
Utilize Analytics to know peak engagement times
Leveraging the power of LinkedIn analytics along with SocialBu analytics assists in getting knowledge of engagement of posts which is beneficial for the business.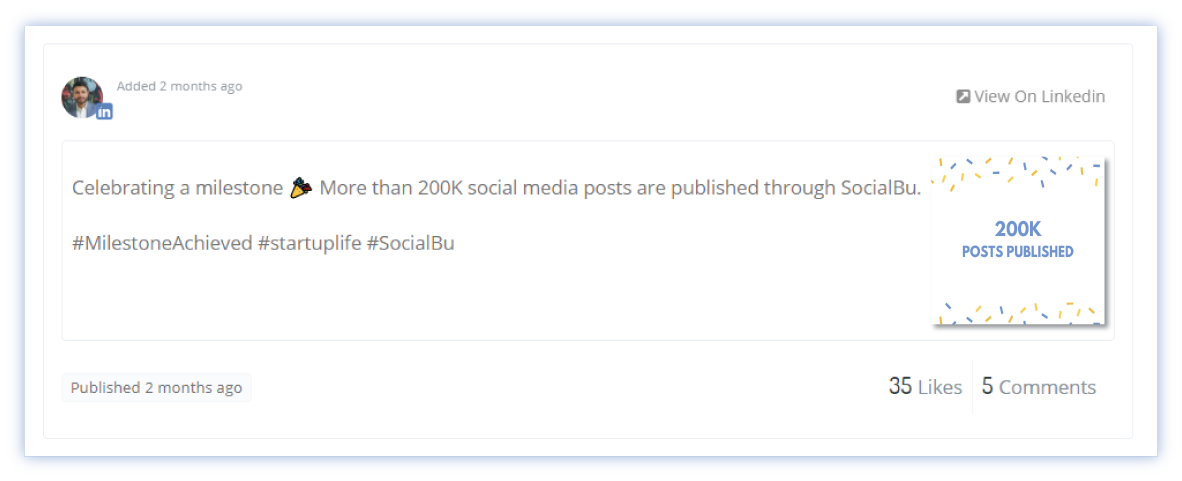 Such routine and time-specific content will keep viewers wanting and expecting more every day, cementing your regular followers to your brand page.
Parting Note
Now that you have the knowledge of Best time to post on LinkedIn and how you can find out those specific to your community, it's up to you to devise a content strategy around the times you see fit and keep posting great content!
If any specific posting times have worked especially well for you in the past, let us know in the comments below.