Social media platforms have revolutionized the marketing world. All social media platforms are introducing new mediums for posting content.
After the failure of IGTV, Instagram introduced reels in mid-2020. And, since then it has gained immense popularity. Everyone is diving into Instagram reels now. According to Wondershare Filmora, the top five creators on Instagram reels are all businesses including;
Louis Vuitton
Asos
NBA
Red Bull
Netflix
Instagram reels allow its creators to maximize their reach and increase engagement. It all happens because reels keep the audience engaged by showcasing interesting content to watch.
What are Instagram Reels?
Instagram reels are 15 or 30 seconds long videos that can be created using audio, music, AR effects, and other in-app creative features. Reels can be a great source for the consumption of instant, creative, unique, and quick entertainment content.
Instagram reels are introduced in response to TikTok. TikTok has gained popularity around the world in no time. However, Instagram has played a clever card by copying Instagram features just like it did by copying the Snaps feature from Snapchat.
Instagram reels have also made video creation a piece of cake. When the things like choosing the music, placement of audio, and effects become easy as reels have made so, working becomes very easy for video creators.
Performance of Instagram Reels
Reels are already performing well not only as compared to other platforms but also to the other video features on Instagram. The sports accounts are seeing double engagement using reels as compared to the regular Instagram videos. As for the basketball team, engagement rose to 53% as compared to 13% by shooting reels from normal Instagram video posts.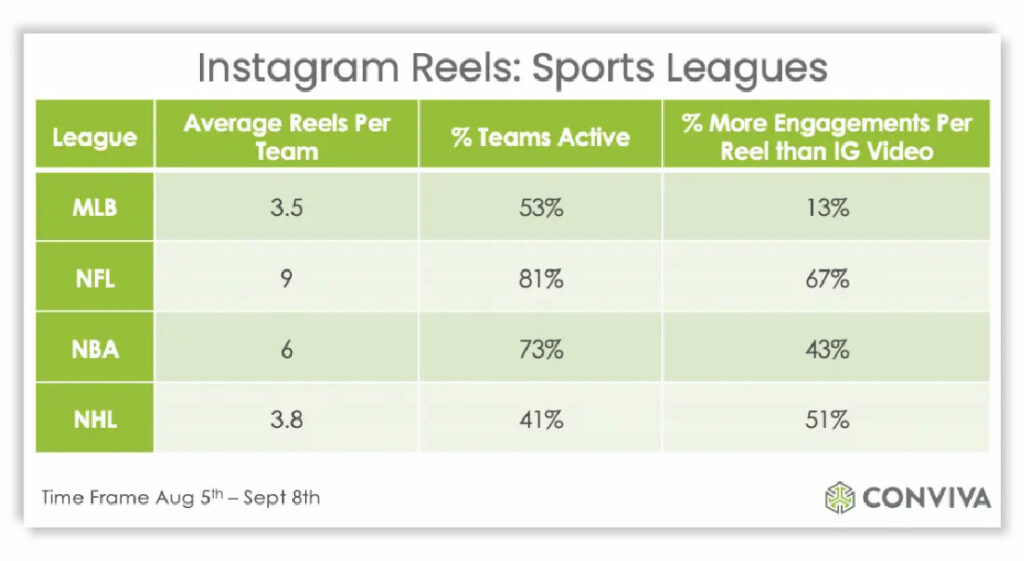 Where Can You Find Reels?
If the reels are posted by a "private account", they can be found in your feed if you follow each other.
If the reel is posted by some public account it can appear on Instagram explore page.
This increases the chances of your reels getting the maximum reach and increasing engagement as well as followers, with ease.
Moreover, the brand-new tab of the reel in the profile of the user or creator is where you can find the created reel by a particular content creator, business, or individual.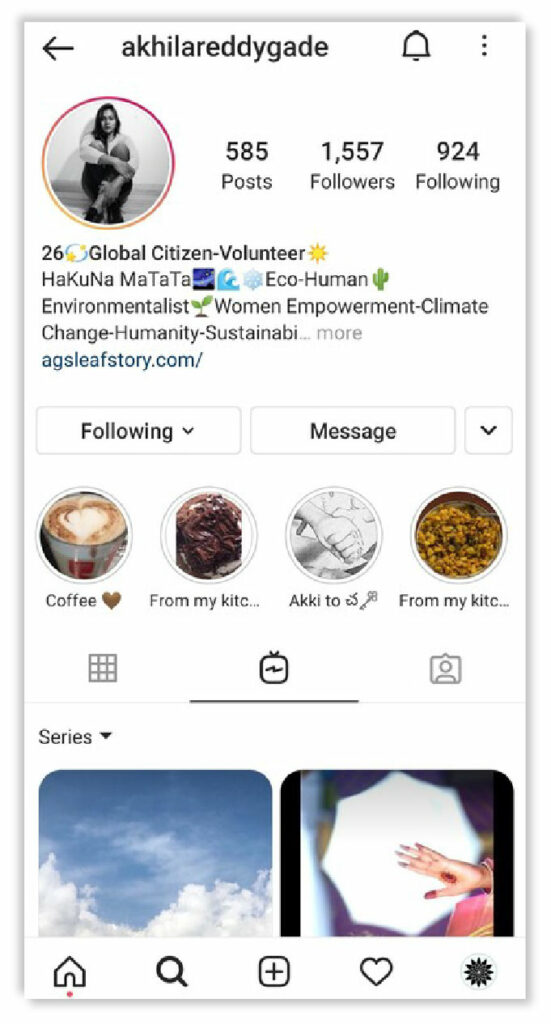 Source: @akhilareddygade
How to Create Instagram Reels?
Whenever a new feature is introduced, many people find it difficult to learn all its functions at once and often miss out on great opportunities to stand out. The best and unique utilization of the creative filter, AR effects, filters, music, and audio placement is the key to stand out among your competitor content creators.
To help you fully utilize the exceptional creative options of the Instagram reel, here is a simple  guide for you;
1. Creating Reel With a New Video
To create a reel with a new video, follow these steps;
Click the reel option from the Instagram camera. The top-left of the Instagram page has a camera icon. On the bottom, there is the option to create the video as a story or a reel, select the reel option.
Now, when you are in the reels mode, 4 icons will appear for music, playback speed, effects, and timer.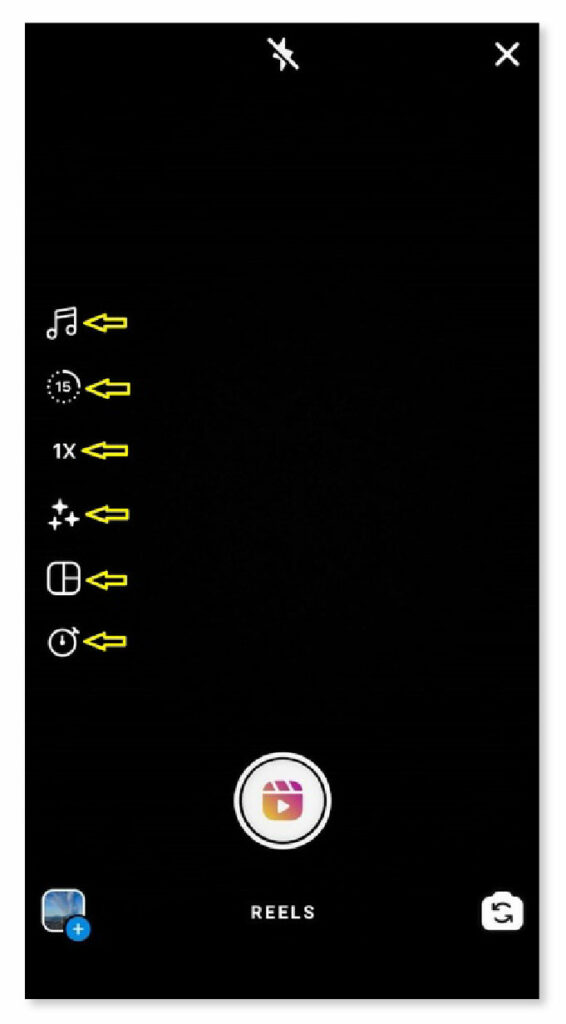 Music: By using this icon you can add background music to the video.
Playback speed: This helps in adjusting the speed of the video created. A reel video is 15-second-long but increasing the speed can help in adjusting more content to the video.
Effects: This option contains all the creative options of the Instagram library including AR effects, cute filters, games, dancing objects, specific video effects, and much more for the creators to play with.
Timer: The last icon is for setting a timer. It works like the normal camera timer. Setting a timer gives you time to adjust to the frame before the video starts recording enabling the creator to work without the help of anyone else.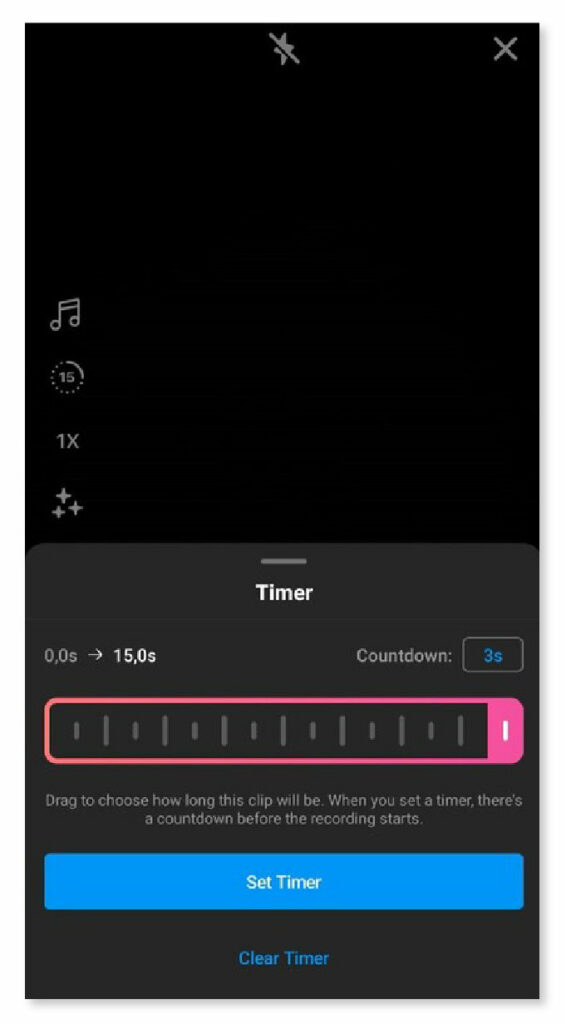 The other buttons on the screen include the option of switching between the front and back camera of the device. Left next to the switch button is the flash control button. And to the right of the camera switching button is a cross that takes you back to the story mode of Instagram.
Once you have recorded the reel, then add stickers, effects, and text to the video. This will make it more attractive, fun, and interesting.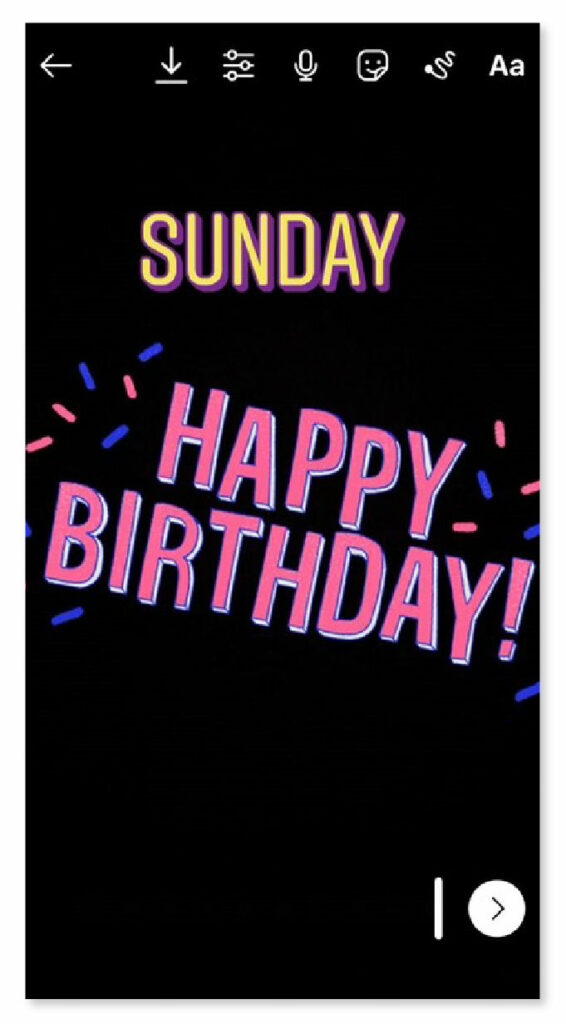 2. Creating an Instagram Reel With a Pre-recorded Video
Instagram reel mode also allows you to create a reel from an already recorded video. For this, you have to follow the following steps;
In the reel mode of Instagram, there is a plus sign at the bottom left corner of the screen. Clicking on this takes you to the gallery from where you can select the required video, from which you want to make a reel.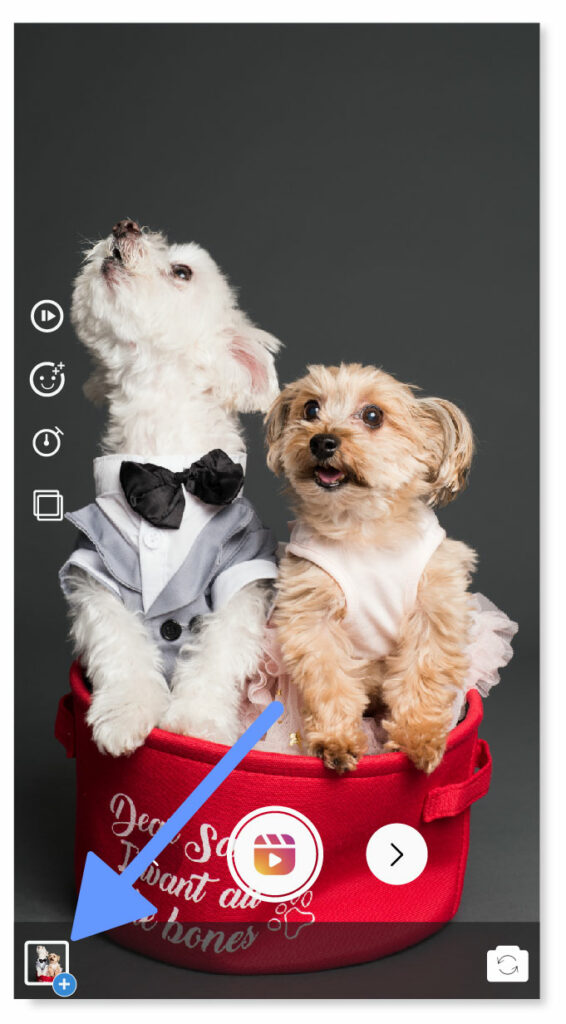 After selecting the video, you can edit the video using the editing options available.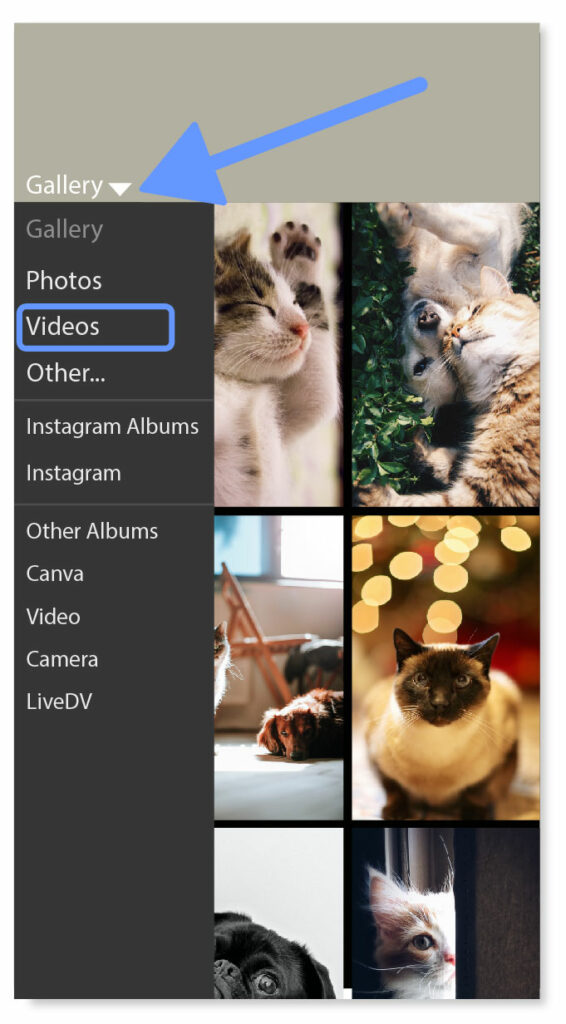 After editing you can trim the video to the appropriate length by dragging the pointer at the ends of the timeline.
Once done adjusting the time, click on the upload button at the top-right corner of the screen. This will create a reel from a pre-recorded video.
Why You Should Use Instagram Reels for Business?
Instagram reels are the best way to get in contact with your audience using short, quick, and creative content. Since this feature of Instagram reels has been introduced, many businesses are finding it difficult to add this feature to their social media marketing strategy. Because many of them think reels are not necessary as they already have Instagram Stories, IGTV, and posts. Such people have a mindset that there is no need for Instagram reels. As it was only introduced to nullify the impact of TikTok (the other video sharing app).
All these doubts are proven wrong when the impact of reels is analyzed. In a short period, it has shown its ability to enhance the engagement and follower count efficiently as compared to other features.
Instagram reels seem to be providing the root strength of social media's backbone, which is "going viral". The trends change overnight and become obsolete in no time. Only those brands, businesses, influencers, and creators who keep their pace as fast as these quickly changing trends, can be successful. And, to do this, you can use Instagram reels that can be used to share quick and creative content.
Instagram reels can be addicting, and generation Z is an easy target for that. This is because, they are addicted to continuous creative, funny, informative, and interesting videos. So, if your target audience covers millennials and generation Z then Instagram reels should be a part of your business social media strategy instantly.
With Instagram reels, viewers can turn into followers and then into customers. A ton of people have ended up buying products they first came across on Instagram.
These are not the only reasons to use reels for your business marketing strategy. This latest feature of Instagram can be used to educate the audience and improve the online presence of your brand as well.
How Can You Use Instagram Reels for Business?
The best way to engage the audience is to make them feel involved and attached. Posting relevant Instagram reel videos can be a great way of doing it.  You can use reels in the following ways;
1. Share Informative Content
Making a 15-second video and showing something that people can use in daily life is a great way to attract more followers. For example, if you are in hair accessories or hair dying business then quick hair-styling techniques, hairstyles for school, quick hairstyles for short hair, etc, can be good ideas for Instagram reels of your business.
Similarly, if you deal in skincare you can go with topics like a guide to correctly massage your face, 10 habits to avoid ageing, or food that acts as anti-ageing agents.  Such quick videos develop an interest in your feed and gain you followers as well as potential customers.
2. Use Reels to Display Your Products
Good reels with creative content get placed in "explore", the area where it can reach more Instagram users globally. So, using Instagram reels to portray and introduce your products is an excellent option. Doing this can develop trust between you and the customers. People are inclined to buy the things they trust more rather than buying the ones they do not have any idea about. If you follow this method, it is confirmed that not only you can get more followers but also you can get more potential customers.
Also, there is no extensive information available at the time about how the Instagram reel algorithm works. Therefore, following the practices of successful brands, creators, or influencers is a great option. As most of the time, you can see various related hashtags, creative reel covers, captions, and text descriptions being used by brands such as Louis Vuitton on the platform. Imitating such practices might immensely help your business to gain more engagements, followers, and perform better online.
3. Announce Exclusive Deals
Using the reels as a source to announce your occasional or season-end sales is an idea that you should definitely try. These videos can appear to many more people around the globe instead of ads, by gaining a place in the Explore tab.
Coming across a new brand having a sale on it will surely lure many potential customers to check out your content and profile. There is a huge probability that they may find it attractive and end up following you or even buy the products as well.
Many cosmetics and clothing brands such as Asos, and Tarte cosmetics, now tend to rely on reels more than stories or ads to announce their sales.
4. Re-purpose Content
Content performing well on a specific platform has specific reasons behind its success. So, try your best to re-purpose the popular content. This can be done by analyzing the content analytics on your site. The post gaining the most organic traffic should be taken into account as a popular one. Once you are done with the analysis, come up with innovative and creative ways to communicate similar content and attract more engagement to your posts. Make sure to not make the repetition obvious as this would make your reels boring.
5. Post Behind the Scenes Content
You can use Instagram reels to show your audience how your product is made. It can be one of the best ways to use Instagram reels. Let's say your business deals with customized candles. Your audience for sure knows that your candles are eye-catchy, pretty, and long-lasting. So, just making videos displaying the candles may not be effective. In this case, showing them the hard work behind every piece of those aesthetic candles will surely interest more people and gain more engagement.
Conclusion
In conclusion, this newly introduced feature can be used more creatively than ever. It might take some time for reels to prove their value as compared to other features of Instagram. But, we also know that in this digitally advanced world, avoiding the innovations will get you nowhere. So, you must adopt this Instagram reels feature for your business. It will help you to improve your online presence too.
It has not been long since this feature was launched but reels are already performing well. Not only as compared to other platforms but also to the other video features on Instagram. To create reels, you can start with a new video by recording it directly through the feature. Or, you can use a pre-recorded video.
For your business, you can use reels to share informative content, display your products, announce exclusive deals, re-purpose your popular posts, share behind-the-scenes, etc. This is a great way to engage your followers and inform them about your business as well.
Also, you can be the one to explore the hidden aspects of this new feature and crack the algorithm. This way, you can be a trendsetter rather than being a trend follower.
Now is the time that you should practice making reels and master them. It can be very beneficial for you. When in near future, the Instagram reels will outclass the Instagram stories, you will already be a master at using them. This will surely allow you to enjoy the benefits of being a first-mover.
Reels might not prove credibility to a greater extent by statistics. However, the benefits brands, creators, and influencers have achieved by using Instagram reels show that it has the potential to write a greater success story than its predecessor, Instagram stories. So, practice marketing with reels now and add this amazing feature to your social media strategy as soon as possible.