Google My Business is essential in impacting a business's local search. It is a free and easy-to-use medium to use and promote local search engine optimization (SEO) practices to get noticed on Google faster.
With a GMB profile, your business can be found by your local target market without much hassle. However, it also helps to find and attract more target customers to your website.
Read on to know why Google My Business is crucial for SEO.
What is Google My Business listing, and why is it essential for businesses?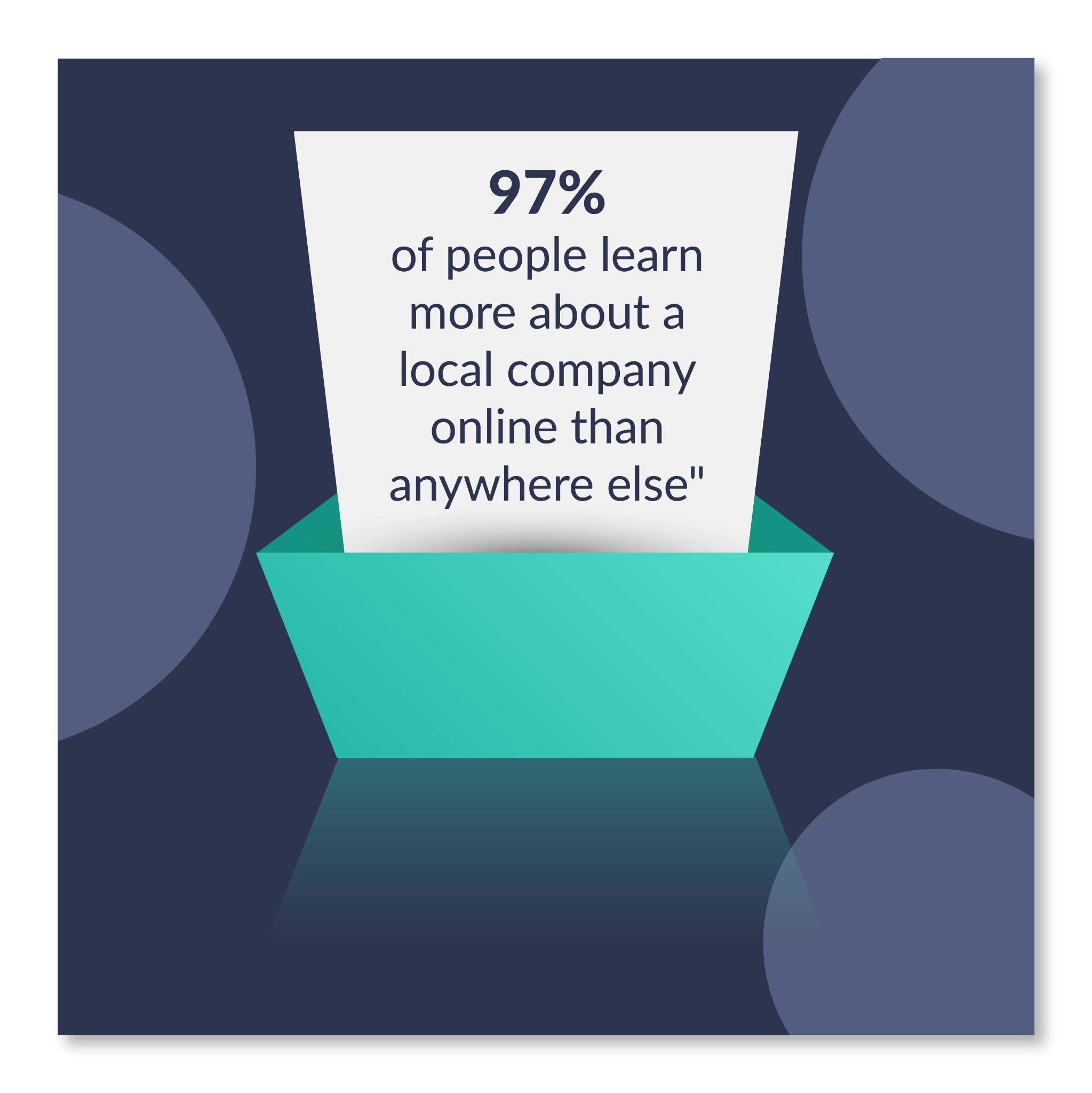 Google My Business (GMB) is an essential and entirely free tool for small and large businesses. It helps a brand or business manage its online presence. Additionally, it determines how organic search results will display your business.
A GMB listing comprises essential information and details of a business that the customers need before purchasing. It consists of the following;
Your business's name
A brief description of your business
Street address of where your business is located
Your business operating hours
Website link
Images of your products//services
Customer reviews
Businesses that have complete information available on their GMB listing are considered more trustworthy and well-reputed than the ones that don't. So it not only helps in boosting your online presence but impacts your SEO a lot as well.
It is because Google uses everything mentioned in your GMB listing as the highlighted information whenever a potential customer searches for you.
Along with adding complete information, adding images is also vital. According to Google, businesses that add images to their GMB listing obtain 42% more requests for directions on Maps. In addition, these businesses get 35% more clicks to their websites than those that don't.
Why Include Google My Business in Your Content Strategy?
Content marketers usually need to acknowledge that a significant part of their responsibility is to ensure their intended audience becomes aware of their content. It is the sole reason for creating a content strategy.
One way is to update your Google My Business listing weekly and share your current content with your target audience. In addition, GMB is one of the best mediums to increase website traffic with content and get a pool of potential customers.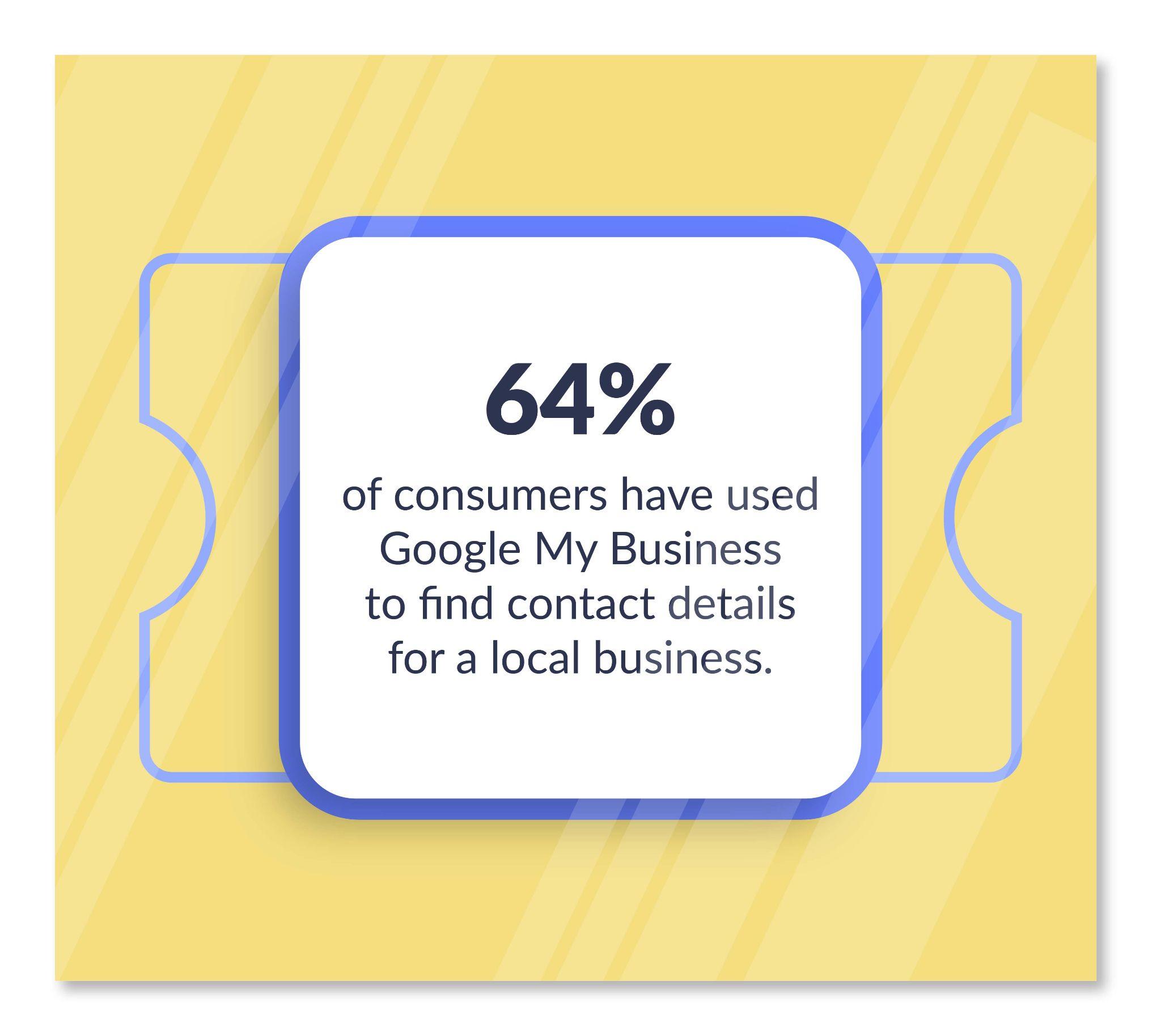 Importance of Google My Business for Local Searches – Top Reasons!
Google My Business plays a vital role in local searches for businesses for the following reasons;
1. Boost the brand's credibility
Building your brand's credibility is what GMB helps you with. Following the correct SEO approaches, GMB helps your target audience know exactly how credible your business is. The more reviews on your GMB profile, the more potential customers you get.
A quick google search can present tons of options. However, the only way to stand out from the fierce competition is to use the benefits of GMB. First, ensure you provide all the information a potential customer needs to purchase or click through to your website. Then encourage the customer to leave a review, which further helps your brand credibility.
Pro Tip; Using tools like SocialBu helps you schedule your Google My Business posts to remain as consistent as possible.
2. Reach your target audience
According to research, 64% of customers used Google My Business to find the contact details for a local business. If you optimize your website well and have a complete GMB profile, then according to research, you can receive more than 100 calls every month just from Google My Business alone. Just like 16% of the business have already done.
3. Create brand awareness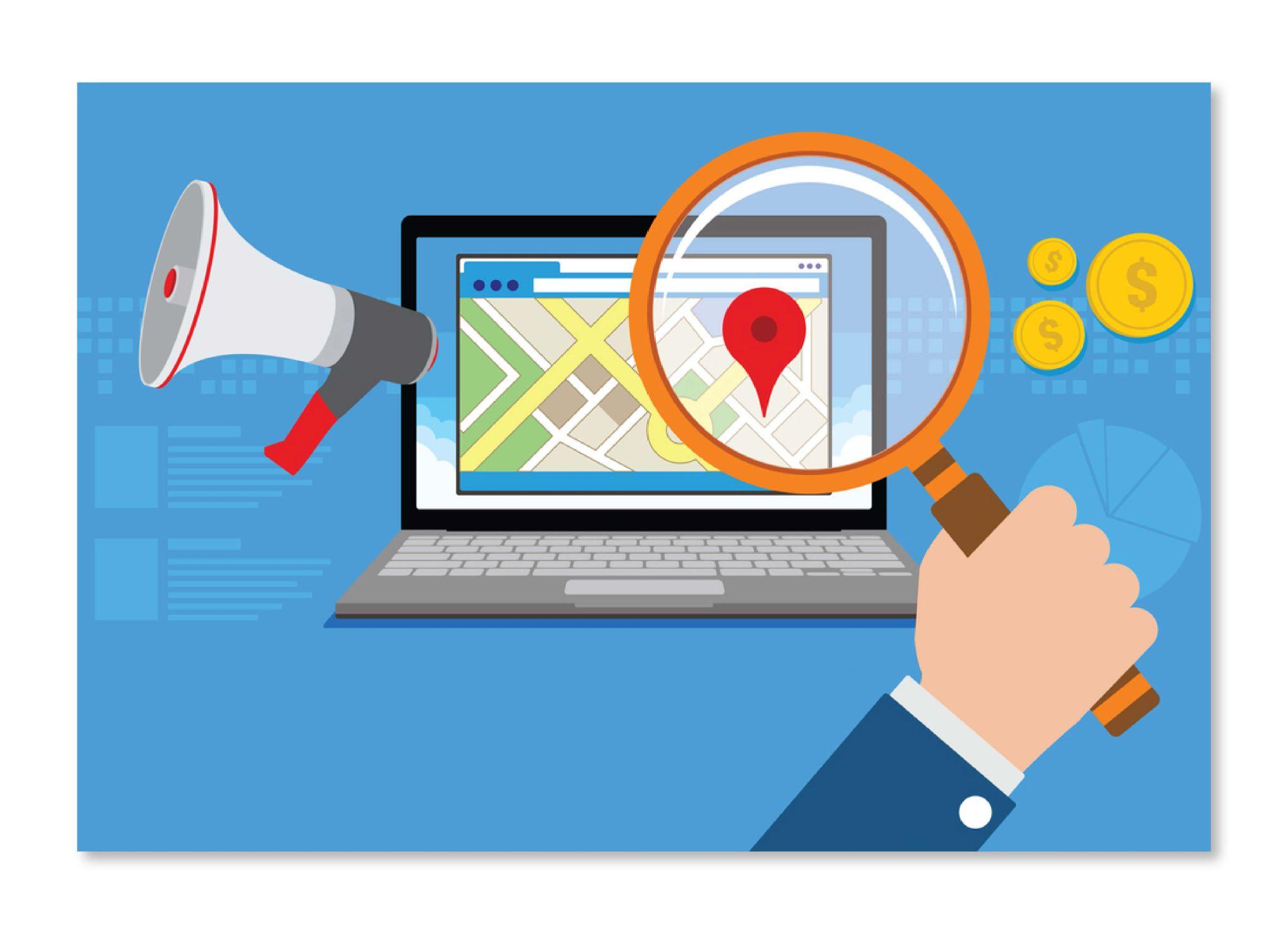 GMB is one of the best ways to boost your brand awareness, and researches show that 91% of adults use search engines to find information about a business. So, to let as many people as possible know what your business is all about, having a proper GMB listing is essential.
Make sure your GMB is clear and has all the information a potential customer wants. Add all the primary, highlight-worthy information about your business so any user that clicks on it can get an accessible overview of what your business is all about.
With Google My Business, your business will get all the awareness it deserves and will surely get many new customers. It's a fantastic way to showcase your business practically yet straightforwardly.
4. Free marketing
Improving your SEO and running a Google Ads campaign are great advertising options. However, there always is a budget or time limit for these options and an incredible alternative to these is Google My Business.
It is a free-to-use platform that offers free marketing. Google is the world's most trusted search engine, and what a GMB listing does is it suggests your business to your local target market. Of course, if a user searches for a specific product on Google, it indicates that the user trusts the recommendations made by the search engine.
Therefore, if you have an excellent GMB profile, Google will show you higher in that specific search result. Hence, giving you a chance to convert that user into one of your potential customers.
5. Attract traffic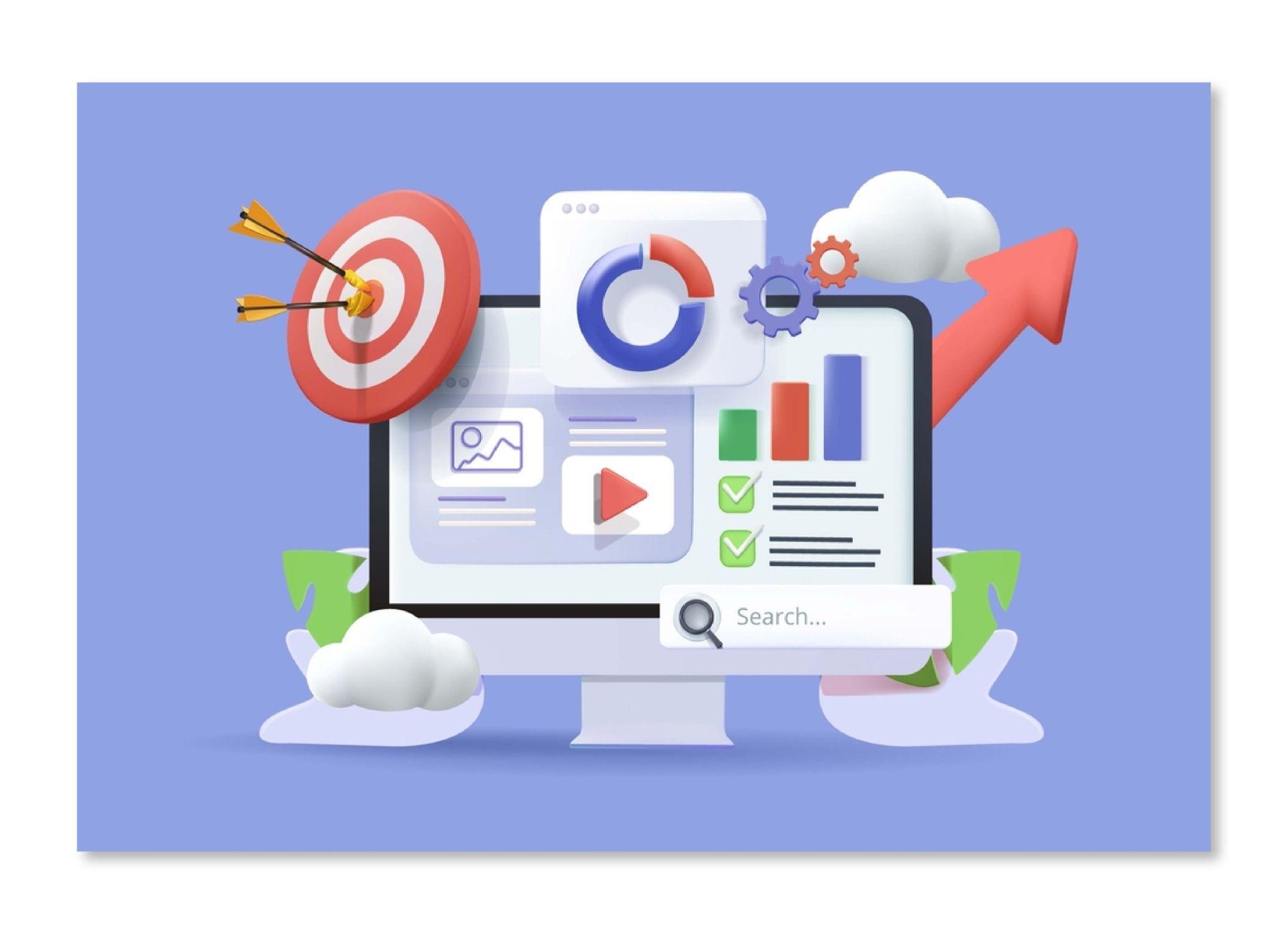 One of the biggest challenges a local business faces is getting quality website traffic. To attract more traffic and get more leads, Google My Business can be helpful. By having a GMB listing, your business will appear in local search results, and if the customer can obtain all the information they want to know about your product or service, you have a high chance of converting that lead.
If your GMB profile is relevant to your search, the user will click on your website link, boosting your website traffic. That, too, targeted. Make sure you upload your original pictures on your Google My Business profiles and social media.
If your use unique and engaging photos, you will enhance your rankings because of originality. Thus, use as many original and authentic images as possible to increase your website's traffic via Google My Business.
Pro Tip; Optimize your Google My Business profile for the best results.
6. Boost your business's appeal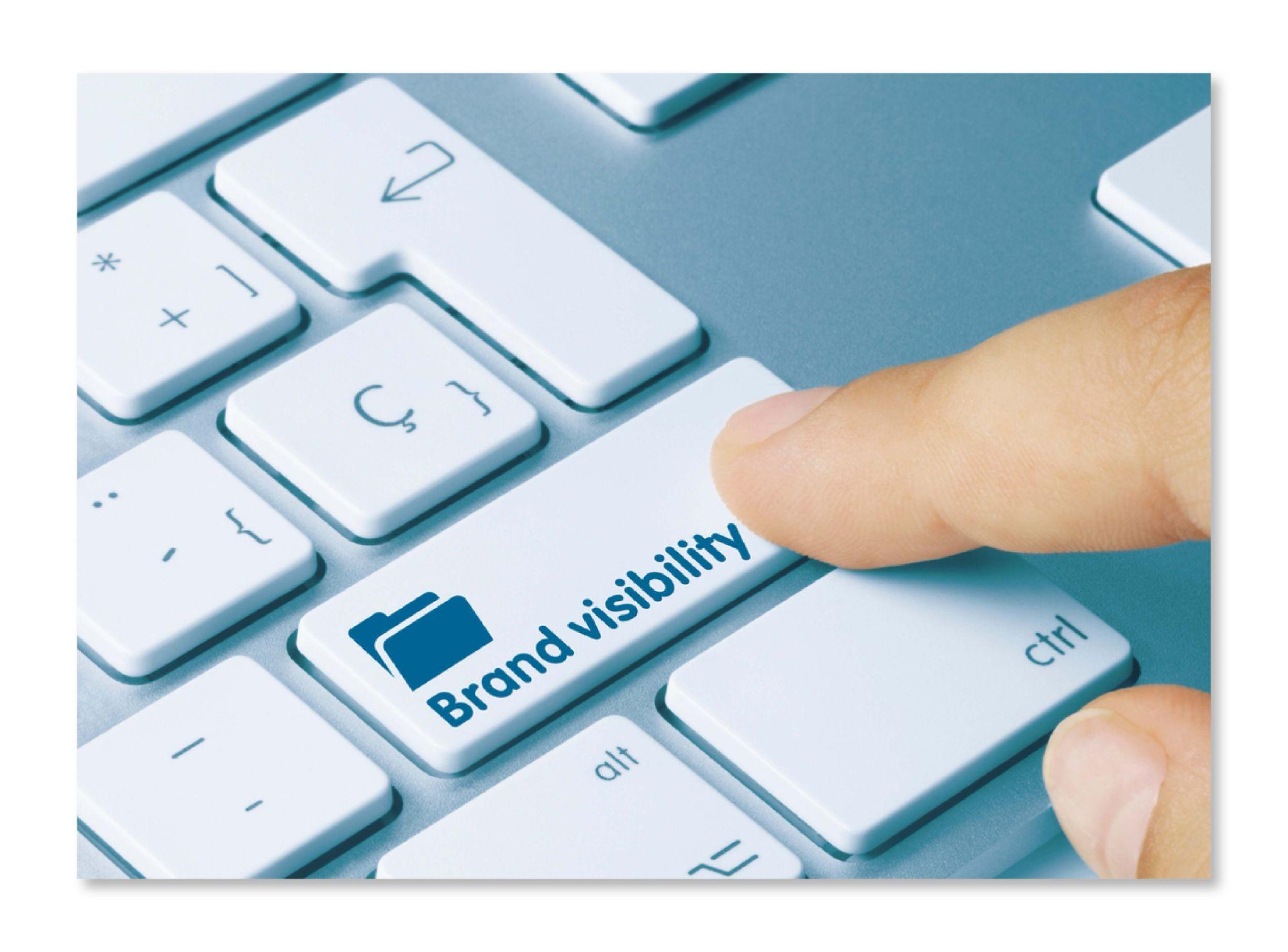 According to research, 90% of users read reviews before purchasing any product. Therefore, it is a great way to increase your appeal to customers.
The more good reviews you have on your GMB profile, the more appealing you are to a potential customer. Good reviews encourage a user to click on your website and see more detail about your business.
With good reviews, you will not only boost your reputation, but you'll also know what your customers appreciate the most about your business.
In addition, you'll also earn that "Star Rating System" next to your Business on Google. It makes it easier for your customers to rate your products or services.
Hence, enabling other potential customers to quickly analyze what you are offering and that your business is worth trying. All these things enhance your business's appeal to your target audience.
7. Understand your customers
It is a fact that the better you know your customers, the better you can serve them. By analyzing your GMB page insights, you can obtain knowledge of helpful analytics.
It shows how visible your brand is, who are your targeted customers, what type of information they are precisely looking for, and how they engage with your business.
By knowing these insights, you can then adapt the SEO approaches that directly focus on what your business looks like from your target customer's point of view. You'll then be able to improve or modify your marketing strategy accordingly to drive the desired results.
Offer new customers discounts and promotions, re-contact previous old customers, network, update your GMB profile, partner with complementary businesses, promote what you do best (your expertise), and take advantage of online ratings and review sites.
8. Get visible on Google Maps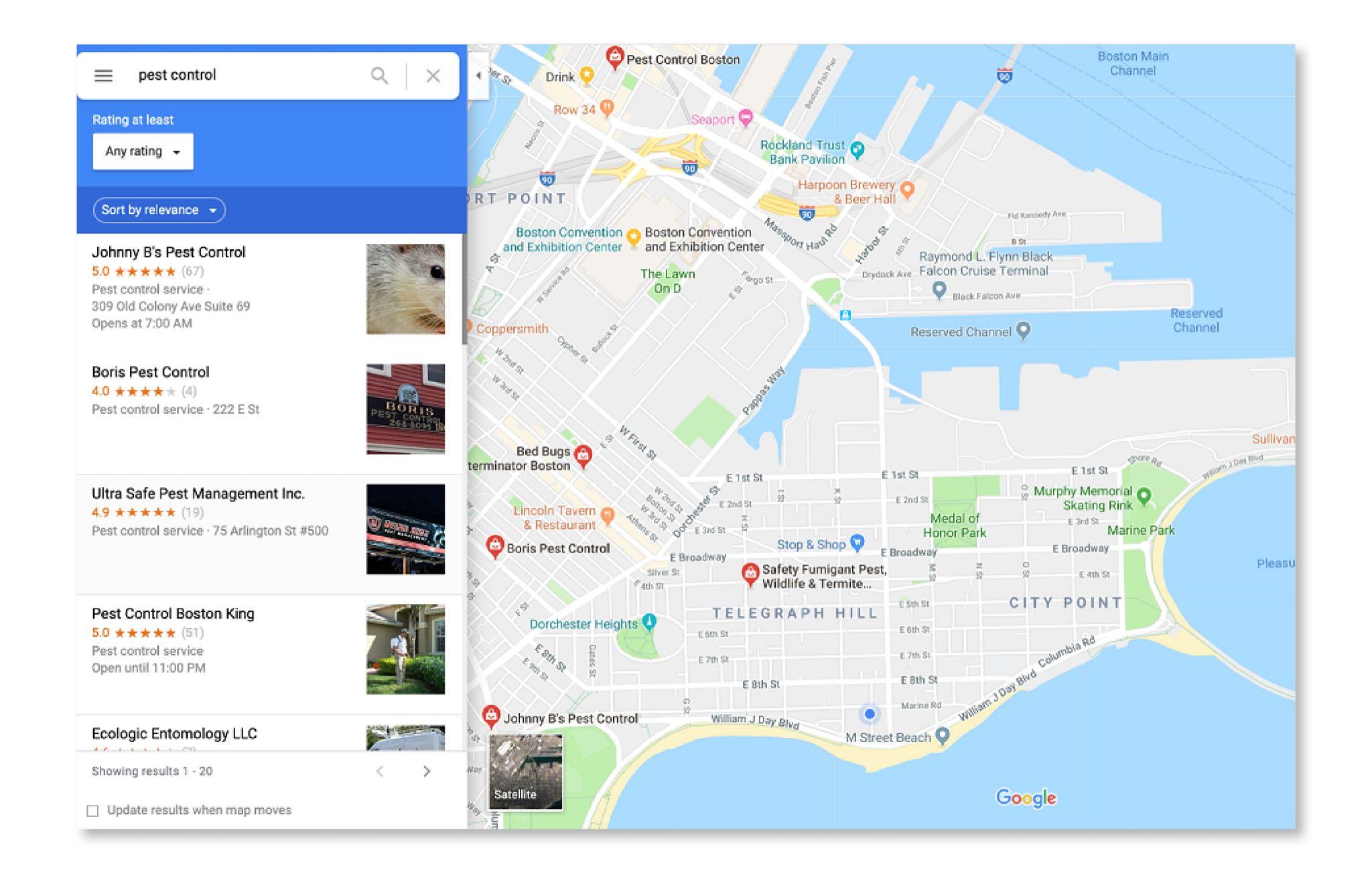 It's not a lie that every other person uses Google maps to search for a business's location. To help your target audience reach your service location or store, you need a GMB profile.
When customers search using your selected keywords, Google shows your business along with the directions to your store's or office's location. Your potential customers will then be able to reach you, and then it's up to you to convert them into loyal customers. It is what makes Google My Business immense for your business's local search.
9. Become a part of Google's three pack
Google My Business is an essential tool for any business looking to take advantage of Google's 3 Pack format. This format allows businesses to get prominently listed in the search results via a panel that appears on page one when users search for specific phrases and keywords.
This prime real estate allows businesses to draw more attention to their services and products than other companies, which can be hugely beneficial in terms of visibility and leads.
Final verdict
Google My Business is one of the top essential parts of making a business's online marketing strategy a success. There is no lie in the fact that to improve a business's local search; there is no better alternative than a GMB listing.
It helps you reach out to your target audience and convert them into loyal customers the fastest way possible. It is why Google My Business is so essential for a business's local search and growth.
FAQs
Q. How much does it cost to put your business on Google?
It is free to put your business on Google by creating a Google My Business (GMB) profile and getting listed. You can create your profile at no cost and manage your business from Google Search and Maps to attract more customers.
Q. What are the feature benefits of Google My Business?
Some benefits of using Google My Business are that it is practical, easy to manage, and has free premium options. Also, editing your listing, speaking for yourself, and signing up for a Business profile is straightforward to expand your presence.
Q. Is Google My Business more critical than a website?
A website will give you a Hub for your marketing activities. Google My Business includes the components of your online strategies. GMB profile is just as important as having a website for your brand's online marketing strategy. It also helps you attract more targeted traffic to your website.
Q. How to get your business listed on Google My Business?
Follow these three easy steps;
Create a business profile, or just manage an existing profile on Search and Maps.
Add pictures, hours, and other details to uncover your business.
Manage and maintain.