Do you want to know how you can easily optimize your Google my business listings? If your answer is yes, you have clicked on the right page. Google my business is a free service that enables you to provide more details about your business when it occurs in a search. You can add business photographs, phone numbers, videos, work hours, delivery areas, service reservation links, etc. You can add a cover photo and google Maps directions. All this helps the customers understand what to expect from your business.
However, to utilize all these benefits to the fullest and boost your business's online presence, you have to optimize your google my business listing. So if that is what you're looking for, you have made the right click. This article will discuss exactly that and other related things about Google my business listing. Now without further ado, let's jump right in!
Note: Users can suggest some edits to your Google profile. Check it regularly to make sure all the information is accurate.
Why is Google My Business (GMB) Listing Important?
Google my business profile is the most crucial starting point for your business to get discovered in local searches. When you search your business on Google, the first thing that shows up is your profile on the right side. So, whenever someone searches for your business, the first thing that they will learn is the Information mentioned in your GMB profile.
This will be their first impression of what your business is all about. Plus, they will get to judge if your business is what they are looking for or not. This is why GMB listing is super essential for your business. Without it, your business will not be able to get good online visibility.
With the success of GMB, it won't be wrong to say that it is your first impression with potential customers. Then your website comes in to play its role. The reason is that people don't really have to go to your site to learn basic information about your products/services.
They can do so by viewing your GMB profile. This is why you need to optimize your GMB profile and give the best impression to first-time visitors. This will help in converting them into returning clients within no time!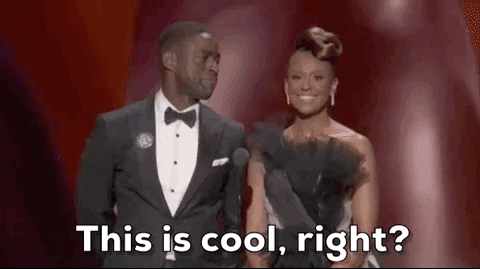 Why is My Google My Business listing not showing up?
Optimizing your GMB listing is as essential as optimizing your website and google ads. This is essential for the success of businesses online in this era. GMB listing is known as your business profile. It is the first information users see whenever they search for your business's name.
So you can see how important it is. However, your Google my business listings should be optimized appropriately to reap the full benefits from it. For that, here are eight essential optimizations for GMB listing that will help you rank higher in local search;
8 Quick solutions to optimize your GMB listing
1. Create your Google My Business Account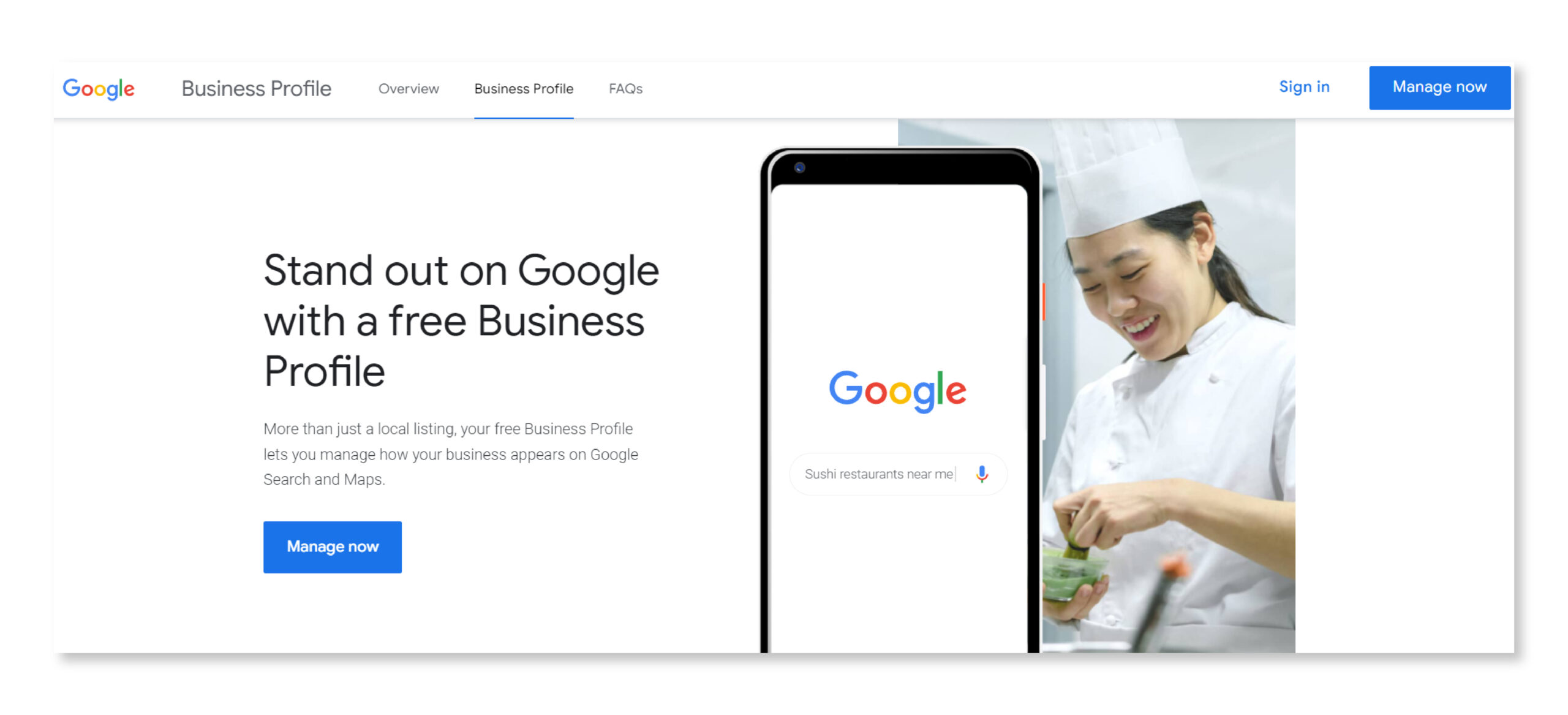 The first and most important step is to create your google my business account. Note here that your GMB account is a separate entity from your google business profile. Your GMB account is used for getting access to your Google business profile. Plus, it is essential for optimizing your GMB listing as well.
It means that to make the optimizations laid out in this guide, you need to have a Google My Business account. Then you have to inform Google to connect it with your Google Business Profile. To create your account, go to Google.com/business. Here, sign in with your regular Google/Gmail account that you use for your business.
2. Fill in all the sections correctly
You should now make sure that you have filled all the sections correctly. The completeness of your Google Business Profile will help you rank higher on local search results. It also expands the number of actions customers take when they discover your profile. here are some sections that should be filled in firstly;
Name
Address
Phone
Website
Hours
Then fill these sections because they are a bit time-consuming;
Category and Attributes
Questions and answers (Owner-generated queries)
Products and services
From the business
Other sections like posts, Q&As, and reviews are ongoing.
3. Be careful with your contact information.
Correct and up-to-date contact information is also essential in optimizing your Google my business listings. Here are the actions for optimizing the contact information in your Google Business Profile:
Make sure your business name is the same as the one you use on your store signage. It should be exactly the same. You should not add your location name or any other things here. It is considered spam by Google.
Make sure that your business name and address match your other listing on the web. It will otherwise hurt your credibility.
Mention your working hours on both regular days as well as holidays. This will help in avoiding any sort of related negative review by a customer who visited you and found your business closed.
4. Choose a category
Selecting a category is also very important for optimizing your Google Business Profile. Here are the reasons why it is important:
Helps you get discovered in discovery searches. An impressive 84% of Business Profile views on Google develop from discovery searches. It means that the user searched for a product/service or the category and your business profile appeared. On the other hand, only about 16% of users discover you from direct searches. This is exceptionally accurate for businesses whose name doesn't point to their service (e.g., Fresh Express or Amelia's Catering).
Be very specific. While selecting the category, be as specific as possible. If you are a Chinese restaurant, select "Chinese Restaurant" and not just "Restaurant". You can see the complete list of GMB categories here. There are 3000+ categories, so you will surely find your specific one easily.
Select secondary categories. If your business falls into multiple categories, choose your main service as the primary category. Then select the other services as secondary categories. This will help users easily see all the services that you offer.
Here is an example of a few categories on GMB;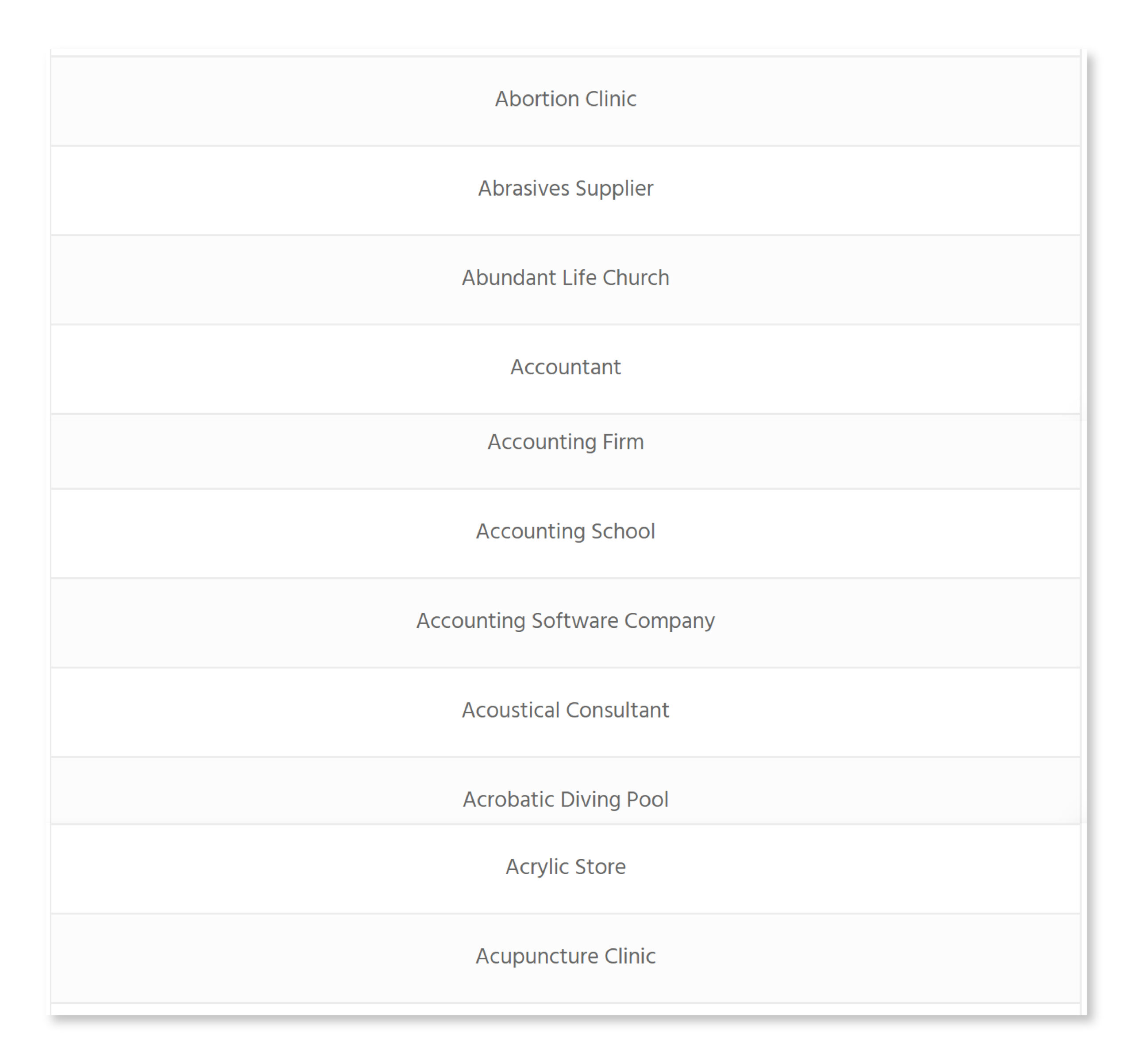 5. Select relevant attributes
Once you select a category for your business, Google will provide you with a list of attributes. You can checkmark the ones that further describe your products/services or business. Attributes play an essential role in optimizing your GMB listing. Potential customers are always in search of attributes like "Free wifi" or "gift shop on-site".
6. Add high-quality photos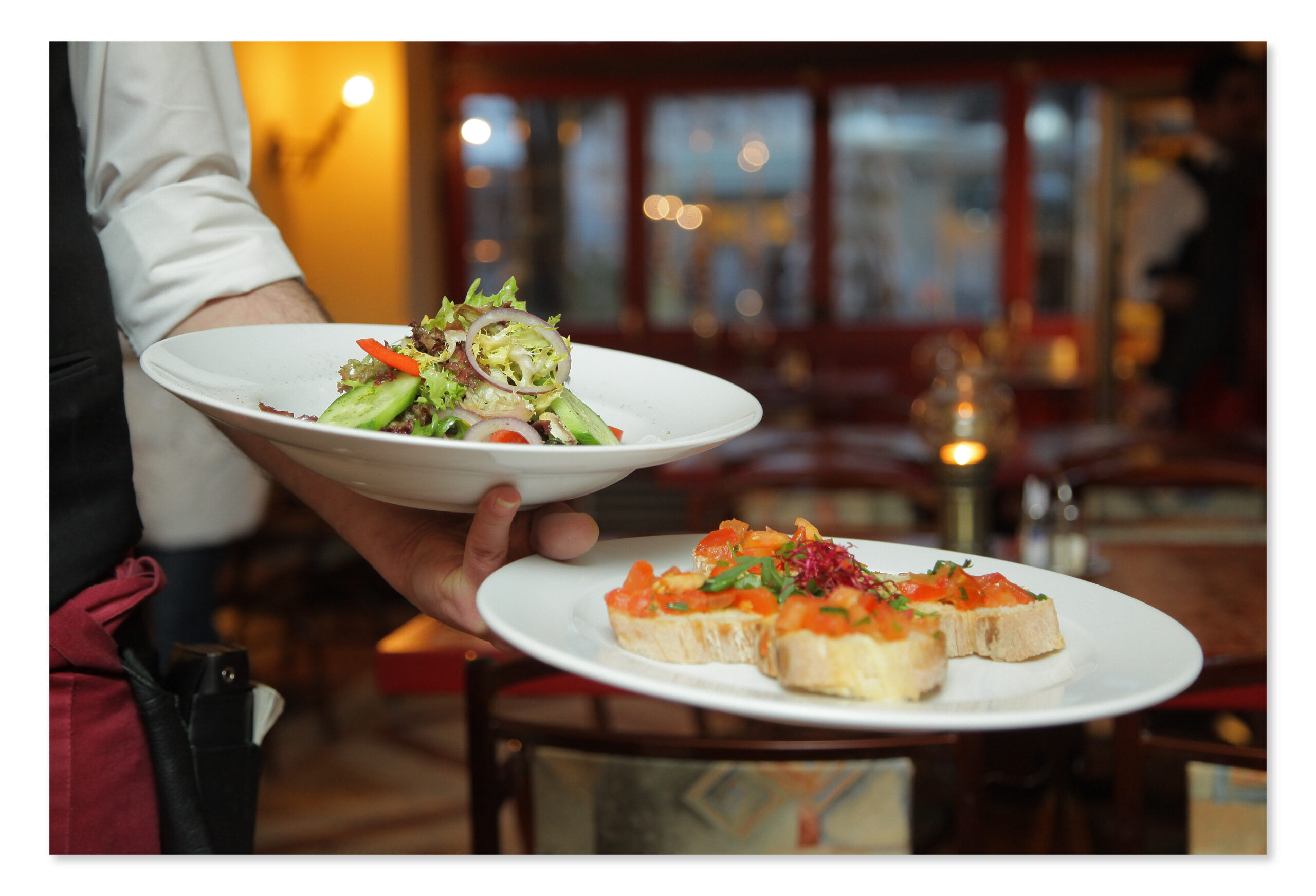 Uploading high-quality photos to your Business Profile via your Google My Business account dashboard is also super important for optimizing your Google my business listings because of these three reasons;
Ensures quality. Anyone can add images to your Business Profile. However, by adding your own awesome photos, you can make sure that your profile looks top-notch.
Shows you are active. If you regularly add photos, google will get a signal that you are active with your profile. An up-to-date profile will positively impact your ranking and immensely helps in the optimization of your GMB listing.
Get images in results. Google is progressing in image recognition and beginning to include photos in local results. So your images will show up in searches which will attract many new users.
Increases engagement. According to Google, customers are 42% more likely to ask for driving directions to a business if its Business Profile has photos. Plus, 35% are more likely to click through to the business's website. So adding photos increases your engagement effortlessly.
Here are a few tips for using photos to optimize your Google Business Profile:
Add at least one new picture every week.
For your thumbnail image, upload your logo.
Refer to Google's photo guidelines for specifications.
Do not use stock photos, and no pictures with special effects or branding should be used.
Focus on high-quality images that have precise descriptions.
7. Try to get as many Google reviews as possible.
Google reviews play an essential role in optimizing your google my business listing. Genuine and authentic reviews are super important for building your brand's trust. It helps new users see that your products are worth their money. This is why Google reviews are ranked as the #1 influence on consumer buying. So try to get as many Google reviews as possible.
Encourage your customers to leave a review for your business and make it easy to do so. Utilize emails, social media, and in-person conversations to ask for reviews simply! As per a survey, 62% of customers will write a review if they are asked for it. Plus, it is always good to have a "Leave a review" page on your website. This is an essential part of optimizing your Google my business listings.

8. Ask and answer questions.
Have you noticed on Amazon that there is a section for questions and answers in addition to the product description and customer reviews? Google offers the same feature for Google Business Profiles. This question and answer section helps the users that might have the same questions. Therefore, this section is super important for optimizing your GMB listing.
However, be careful because others can answer these questions as well. It might lead to incorrect information being displayed. So make sure that you regularly check the Information. By monitoring your Q&A section, you can ensure proper Information, highlight your finest features, and decrease common barriers to entry.
Here is an example of Amazon's Q&A section under their products;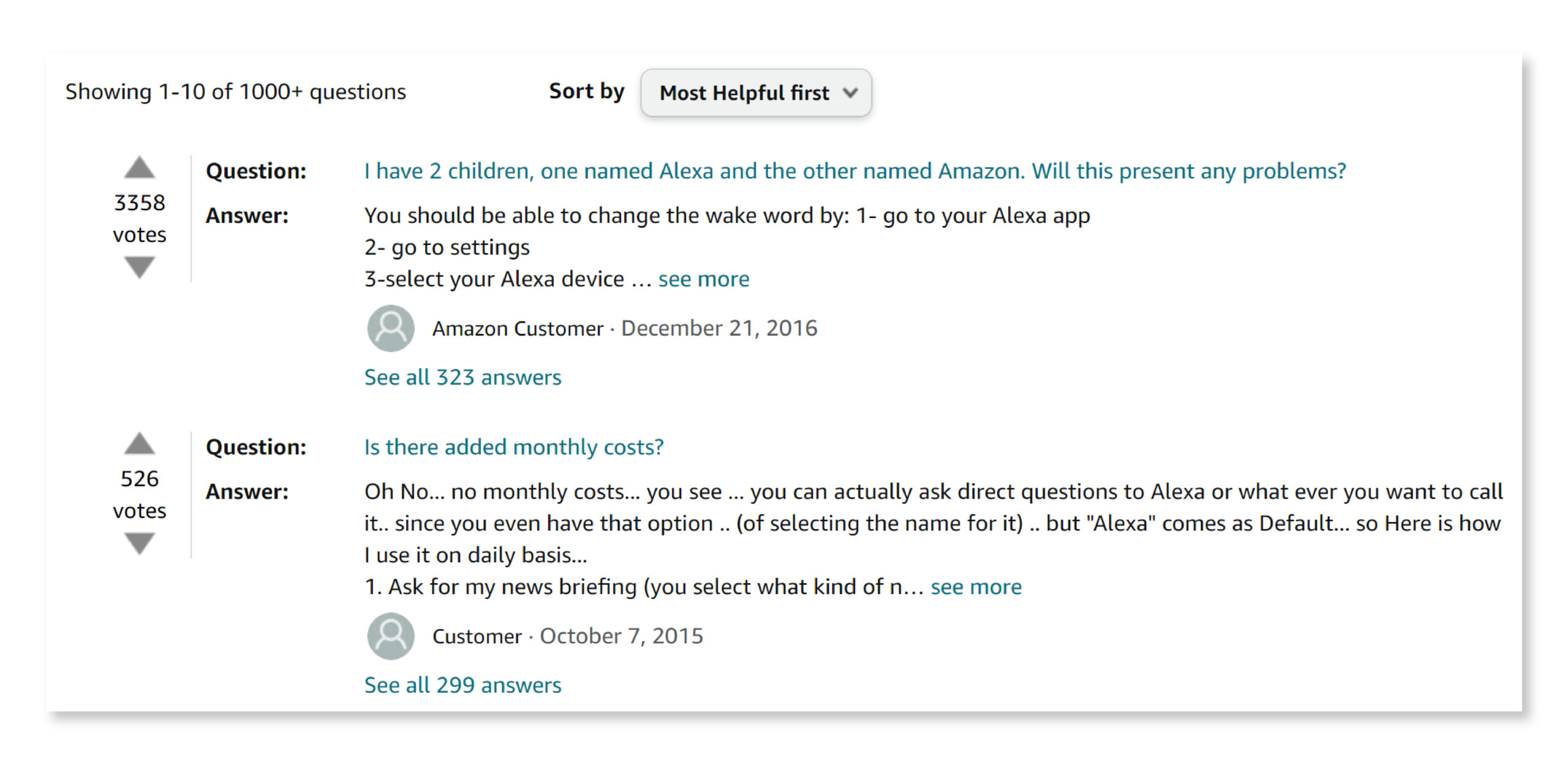 FAQ's
Q. How long does a Google business listing take to show up?
It takes about 3-4 days for a new Google My Business listing to show up. It might take longer if there are issues with your Information. So make sure you read and implement the tips that I mentioned earlier.
Q. How to improve your local ranking on Google
Here are some awesome tried and tested tips to improve your local ranking on Google;
Make sure that your Google my Business profile is complete and up-to-date.
Make sure that your GMB listing is on Google Maps
Verify your business listings
Add high-quality images to your business profile
Post regularly.
Other than these tips, make sure that your google my business listing is optimized. Or, you can follow the points mentioned in our article to optimize your GMB listing.
Q. Why is google my business important for local SEO
Many local businesses compete online every day. They all want a chance to supply their products and services to people in their community. Google My Business is a free, user-friendly tool that helps promote positive local search engine optimization (SEO) practices so you can get discovered easily on Google. This is why Google my business listings are important for your business.
Q. How do I claim my business listing on google
You can claim your business listing on Google through Google Maps. Follow these steps to do so;
Open Google Maps on your computer.
In the search bar, put in your business name.
Tap on the business name and select the correct one.
Click on "Claim this business."
Then select "Manage now."
Click on "I own or manage another business" to pick a different business."
Choose a verification option, and then follow the on-screen steps. That's all!
Q. How to update my business listing on google
If you want to update your business listing on google, follow these few simple steps;
Log in to the account you use for managing your Business Profile. If you have different profiles, select the one you want to update.
From the menu, tap on "Info".
Then select the section that you want to update.
Now enter the new Information.
Finally, tap on "Done editing".
Note: It may take about 60 days to delete the previously added Information. If the Information is publicly available, it might not be removed. Plus, the Business descriptions, like keywords or summaries from the web that occur beside your business, are not editable.
Conclusion
By following all the essential points mentioned in our article, you will surely be able to get your Google my business listings optimized. It will help your business get discovered by many more reviews. Plus, it will help in improving your business's online presence, visibility, and ultimately sales as well.