Today social media has become essential to a brand's online success with its giant user base and global reach. And social media marketing trends are also constantly changing because of how fast-moving the mediums like Facebook, Instagram, Twitter, etc., are.
So knowing the latest social media marketing trends is vital for brands to boost their online visibility and reach a vast audience. 
To help you take your social media marketing to the next top-tier level, we have made a compilation of the top 11 social media marketing trends in 2022.
So without further ado, let's dive right in! 
Why are Social Media Marketing Trends Important?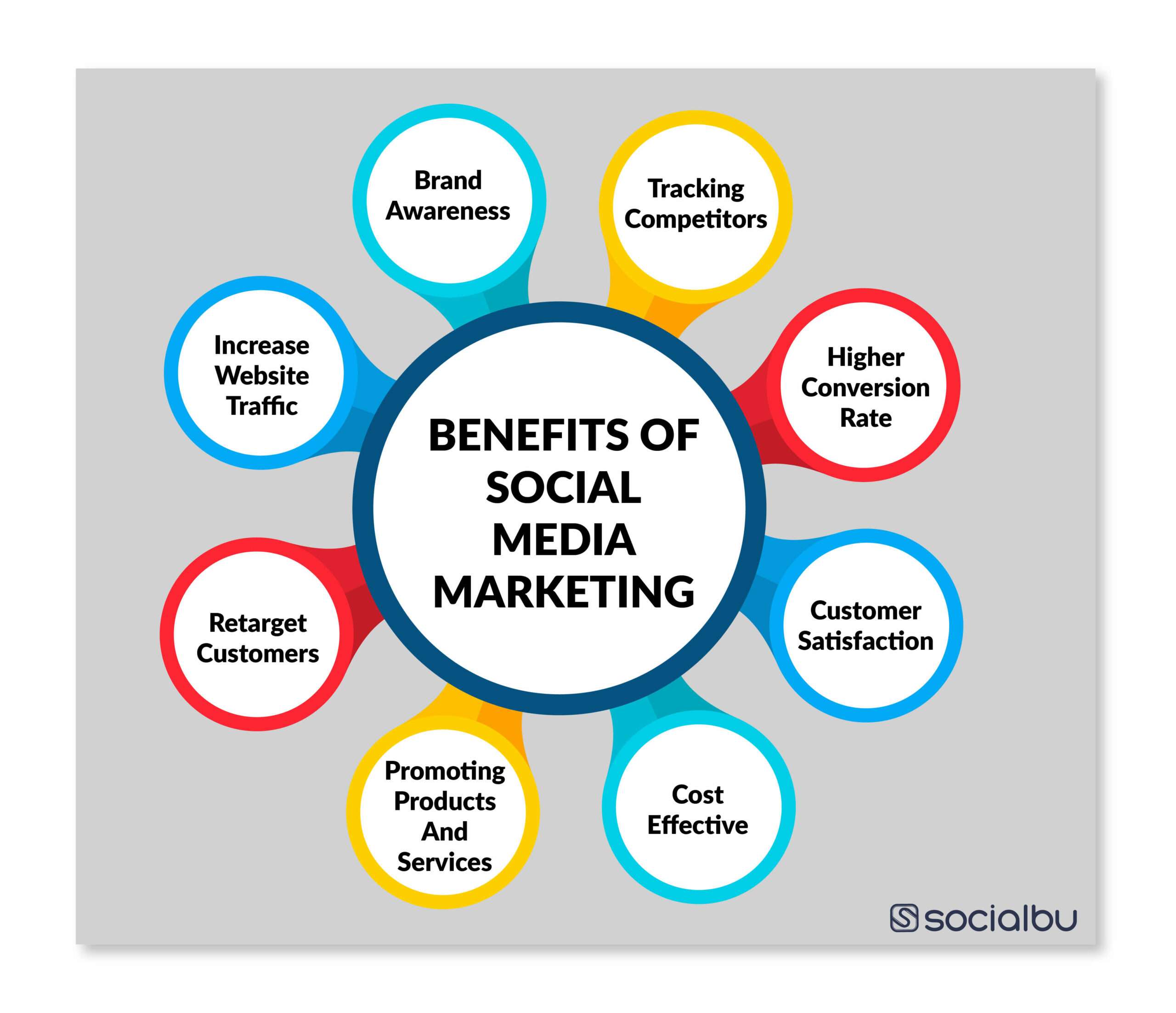 Social media trends are on the upsurge, with hundreds of billions of frequent online collaborations.
As such, social media marketing is boundless to attach consumers to businesses and products. Instead, social media marketing is about listening to and sharing awesome content with users. This helps drive links, raise brand awareness, increase transformations, and kick-start discussions. 
This is a much more great approach than the old practice of old-fashioned advertising; the old approaches are no longer as practical.
Social media is creating its way into search results, and you have the chance to join in with the industry leaders by making use of the ongoing social media marketing trends because it's not in the best interests of your business to sit back and let that discussion continue without stepping in to influence it. 
You may have a unique and useful product that will help lift your brand. Still, nobody will notice it on a higher level without marketing it through social media.
So by marketing your product by utilizing the current trends, you can reach a giant audience and take your brand to the top level; it sounds incredible, doesn't it?
11 Social Media Marketing Trends for 2022
Here are the 11 top social media marketing trends in 2022;
1.
AR and VR are Utilized for Marketing
Augmented Reality and Virtual Reality are one of the biggest social media trends in 2022 as brands are trying to provide a thrilling user experience to their audience and one of the key components to great user experience is a fully developed UX research plan
Many big e-commerce companies have acclimated to AR-powered shopping, enabling users to try products before buying them. This helps customers make faster decisions and works like a charm for businesses. 
Social media giants like Snapchat, Instagram, and Facebook entitle users to try on various filters to click images or make videos and share them, including updating profile pictures with brand logos or mascots.
In addition, top mediums are now making sure that they make complete use of AR and VR 
For example, Facebook offers "Facebook Spaces," where up to 3 people can interact using a VR device. Sounds super unique and helpful, right?
2. Tik Tok is now a top social media platform and will become the best one for promotional activities.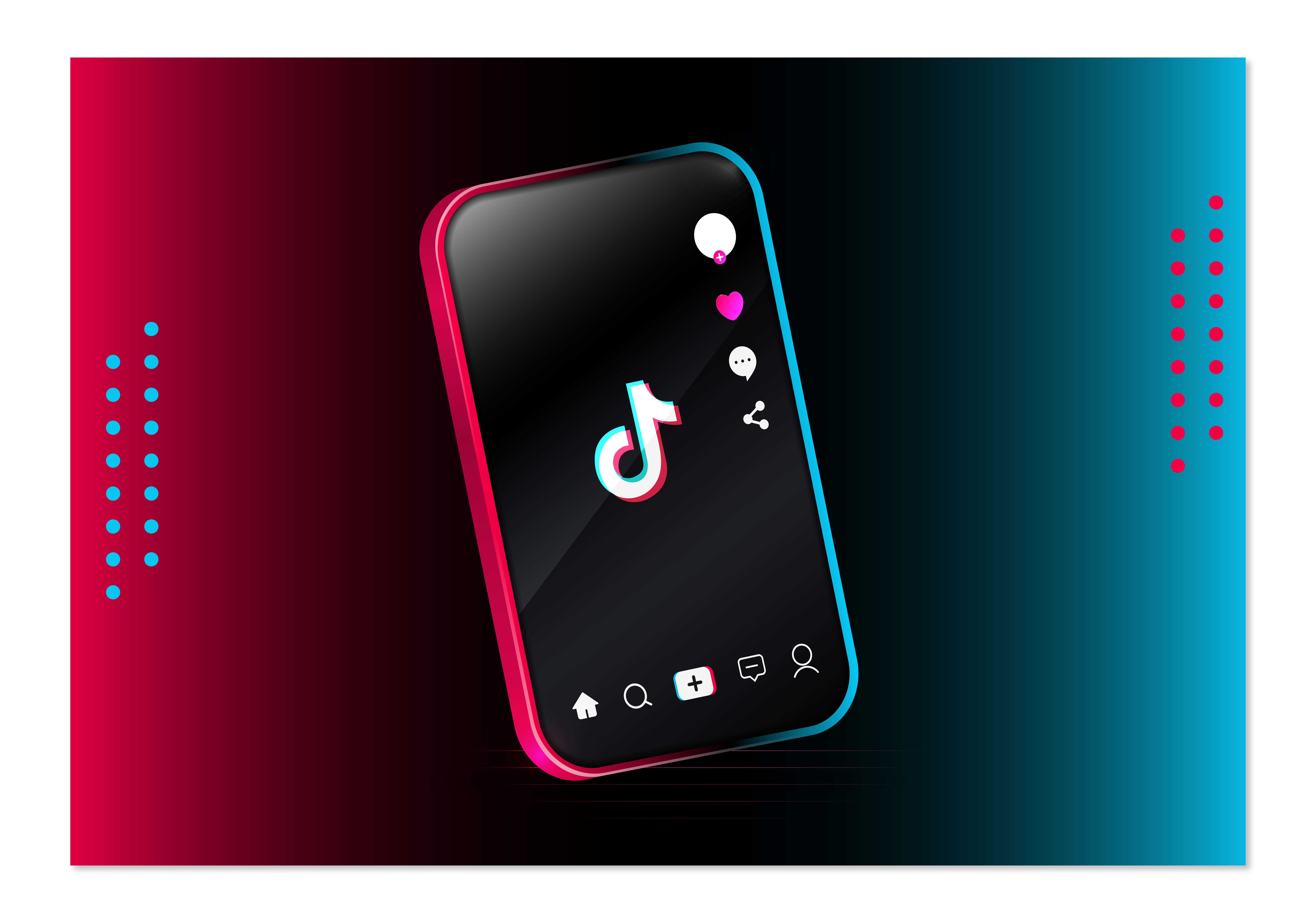 Instagram has held the No.1 advertisement platform position in most social marketers' attitudes for the past few years. It was growing the fastest, had the maximum earnings on investment (focus on your business), and (free offers) was appealing and fun to hang out on. But that's fluctuating now.
TikTok surpassed the 1 billion user spot in 2021. That concluded it is the 7th most widespread social network in the world.
Everything on this super fast-paced platform has the potential to become a trend these days which is why TikTok is a marketer's favorite now. 
TikTok was the most downloaded app of 2021, with 656 million downloads. That's over a hundred million downloads extra than the runner-up, Instagram, which was downloaded 545 million times last year. TikTok has been declared the number-one spot for the third year in a row. 
If you remove messaging networks, Tik Tok is the 4th most widespread social media network after Instagram. Why is this a great deal? Well, in Jan 2021, it only had 689 million users. That's a 45% progression in less than a year. 
Even more exciting? Google Search Trends shows that Tik Tok totally dominates Instagram's short-form video content.
Over the previous year, search request for Tik Tok has increased by 73%. But search requests for Instagram reels have only increased by 22%. And it has dropped by 33% for Instagram Stories. 
But that's not the full story. When asked which social platforms they measured as most effective for reaching their business goals, 24% said Tik Tok. This is a 700% rise over 2020. 
Pro Tip: To reap all the benefits of social media platforms, you need to have a perfect marketing strategy. And to execute the strategy you can utilize the help of smart social media marketing tools. Get to know all about the top tools for that, in our blog; 20 Top Social Media Marketing Tools For Businesses
3.
Growing Request for Social Media Chatbot Communication
When it comes to communicating with the client service department of a brand, nobody likes wasting their time on generic automated communications. And this is the spot-on idea of chatbots in people's minds.
However, luckily, the 2022 chatbots are another deal. They are here to save your time and bring faster resolutions to the table.
AI-powered chatbots can exactly understand your queries and concerns and offer you the best resolutions within seconds. This is why they are one of the most useful social media marketing trends these days. 
4. Customers now believe in buying your products directly from social media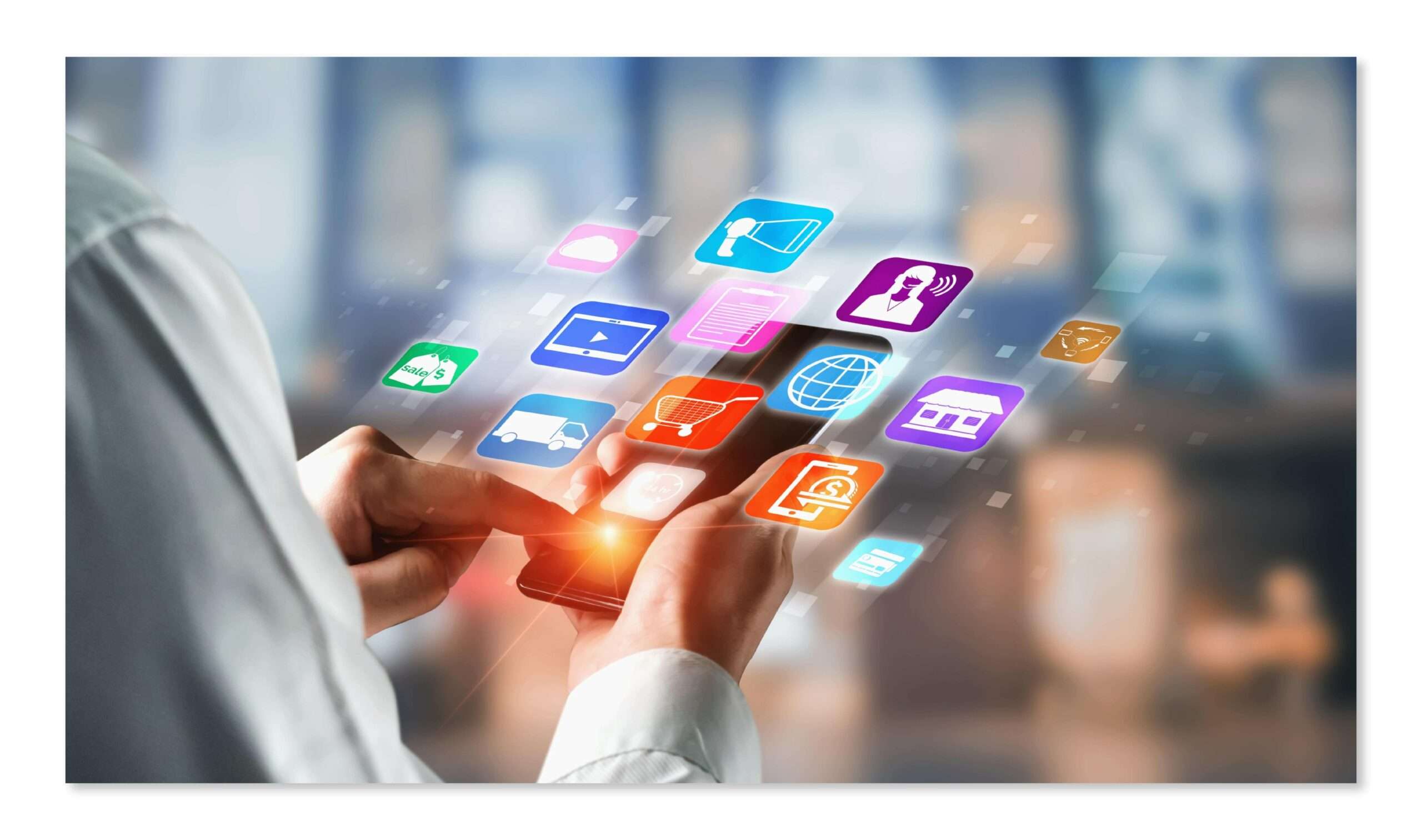 Before the covid-19, social commerce was a flashy prospect for even the most innovative traders.
However, increased social media consumption combined with stay-at-home mandates created the ideal conditions for a social shopping explosion, which is not going away anytime soon and is one of the top social media marketing trends these days. 
It is forecasted that social commerce will be an $80 billion enterprise by 2025. It's riding the coattails of equally massive e-commerce progression (a growth of 18% in 2020 alone). 
81% of shoppers at present are already using social media to discover new products /brands and research products before the pandemic. Numerous companies have figured out that letting these users checkout in the same app just makes logic. 
Best social networks have in-app shopping solutions now, including live videos, and are functioning to provide new features to meet increasing demand. But Instagram, Facebook, and Pinterest are the most widespread mediums. And Tik Tok, Twitter, and YouTube are not far behind.
4. Chats are the new trends in customer communication – Customers don't prefer phone calls!
No one in 2022 wants to talk about your products on the phone for long hours. Regarding lockdowns, uncertain global supply chains (GAC), and labor absences, customers have had more urgent queries for businesses than ever before. And they have learned they can get replies to those queries more conveniently using social media.
In a Nielsen investigation appointed by Facebook, 64% of people thought they would prefer to message rather than call a business.
And ​​according to Gartner, 60% of all customer service requirements will be accomplished via digital networks by 2023.
Despite the increase in demand, many organizations are not ready to provide effective client support over social media yet.
5. Short-form videos like Reels and TikToks are preferred!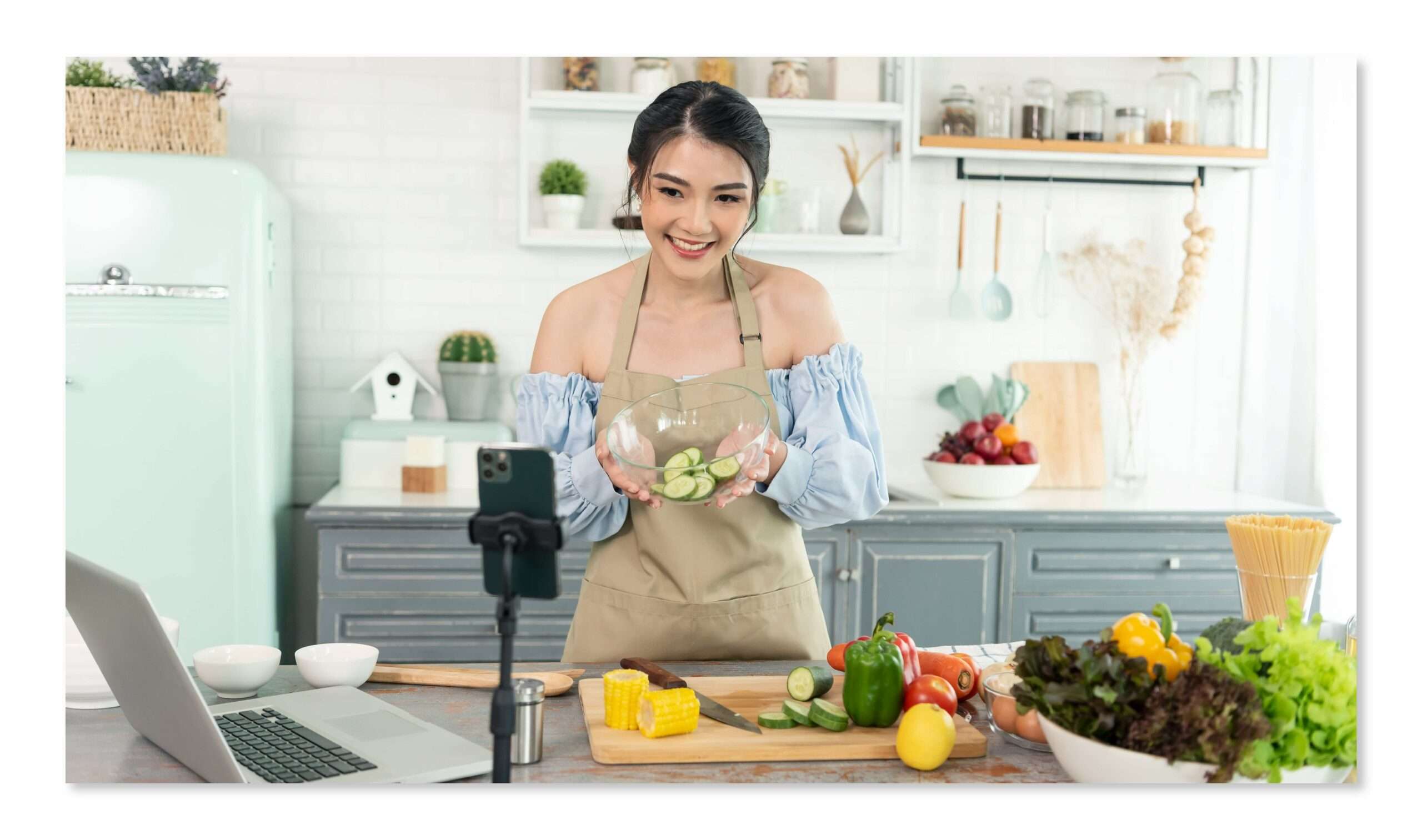 According to a video hosting software company, 60% of all videos available on the internet in 2020 were under 2 minutes long. Two years ago, with the start of IGTV and Facebook watch (not to mention the supposed demise of Snapchat), there was a moment when we all believed that long-form video was the future. 
YouTube, known for its long-form informative videos, was satisfying videos that passed the 10-minute mark. And Facebook wanted to contest in the same field.
Then Tik Tok arrived in North America. In reply, Instagram launched reels at the end of 2020, and the rest is past. Fast forward to fall 2021. Instagram has deprecated IGTV. 
Unluckily, Facebook has not updated the 500 million user count for stories since the reel's release in 2020, so we cannot tell if it has grown up. However, attempts to copy the vanishing short-form video format on Twitter and LinkedIn failed in 2021.
This proposes that social media users will not watch just any short-form videos. They have to be enjoyable and engaging too. Also, perhaps disappearing content is not as big a draw as it used to be. Nearly 40% of respondents stated that they use short-form videos to promote products/services. So, you can judge the importance and popularity of this trend.
6. Influencer Marketing
Influencer marketing is continuing to dominate the social media marketing trends in 2022, and it will proceed to do so for the subsequent years as well because of the awesome ROI it produces for brands.
However, the way via which brands and influencers collaborate has seen modifications in the current days.
Brands are now collaborating with influencers over a collection of social media advertising posts and not simply for a single promotion post. They also put equal effort into promoting the content material these influencers created. 
In 2022 and the coming years, bigger brands are also predicted to collaborate with micro-influencers and niche bloggers to carry inclusivity and transparency to their marketing efforts.
This additionally has the potential that brands will be cautious in selecting influencers and crack down on imposters thriving on faux followers.
When it comes to endorsing branded products or services, influencers can no longer get away with posting pictures of themselves with the product. They also want to put extra effort into the advent of content material for brands, focusing on smart content, how-to videos, demos, picture stories, etc. 
Social media channels are now offering unique monetization options for influencers to help them secure their future as they work on challenges to leverage brands. Many social media systems like Facebook and Youtube have launched a paid subscription mannequin for followers to get exceptional content material is a new social media trend today.
7. Smart and Unique social media ads 
Honestly, this social media trend has been around for a few years. But it's still well worth mentioning. The pandemic induced some ups and downs in social advertising.
Businesses decreased their spending on ads, and the ones that persisted in spending complained about low returns on over-saturated networks.
For example, Apple allowed customers to decide out of Facebook tracking. This caused Facebook advertisers to reinvent how they did their advert targeting. That ability solely 5% of your followers may also never see your posts if you don't put any paid finances at the back. 
8. Personalization will be paramount
Personalization is an international customer style that has been there for a number of years now. However, it is nonetheless a current trend when it comes to its adoption in social media marketing.
Some may argue that brands cannot precisely customize their social media content material for different customer segments. True. But, they can still personalize their social media commercials for as many goal segments as they like.
The key thing companies and marketers are leveraging the personalization trend is their transport of social media ads. Social media systems have commenced presenting superior concentrated on and customization preferences for marketers.
These let you exhibit the proper advertisements to the proper humans at the proper times.
Personalization has reached a stage where these social media structures now recognize the kind of merchandise you like. And, they exhibit your advertisements for comparable merchandise from one-of-a-kind brands.
Don't trust me? Try checking an ad, any ad, on Instagram. Within minutes, you will see commercials for comparable merchandise all over your feed. The more commercials you click on, the higher your online conduct and preferences will be apprehended. And, the subsequent component, you know, all of your Instagram advertisements will be customized and curated to your tastes.
9. User-generated content will continue to be popular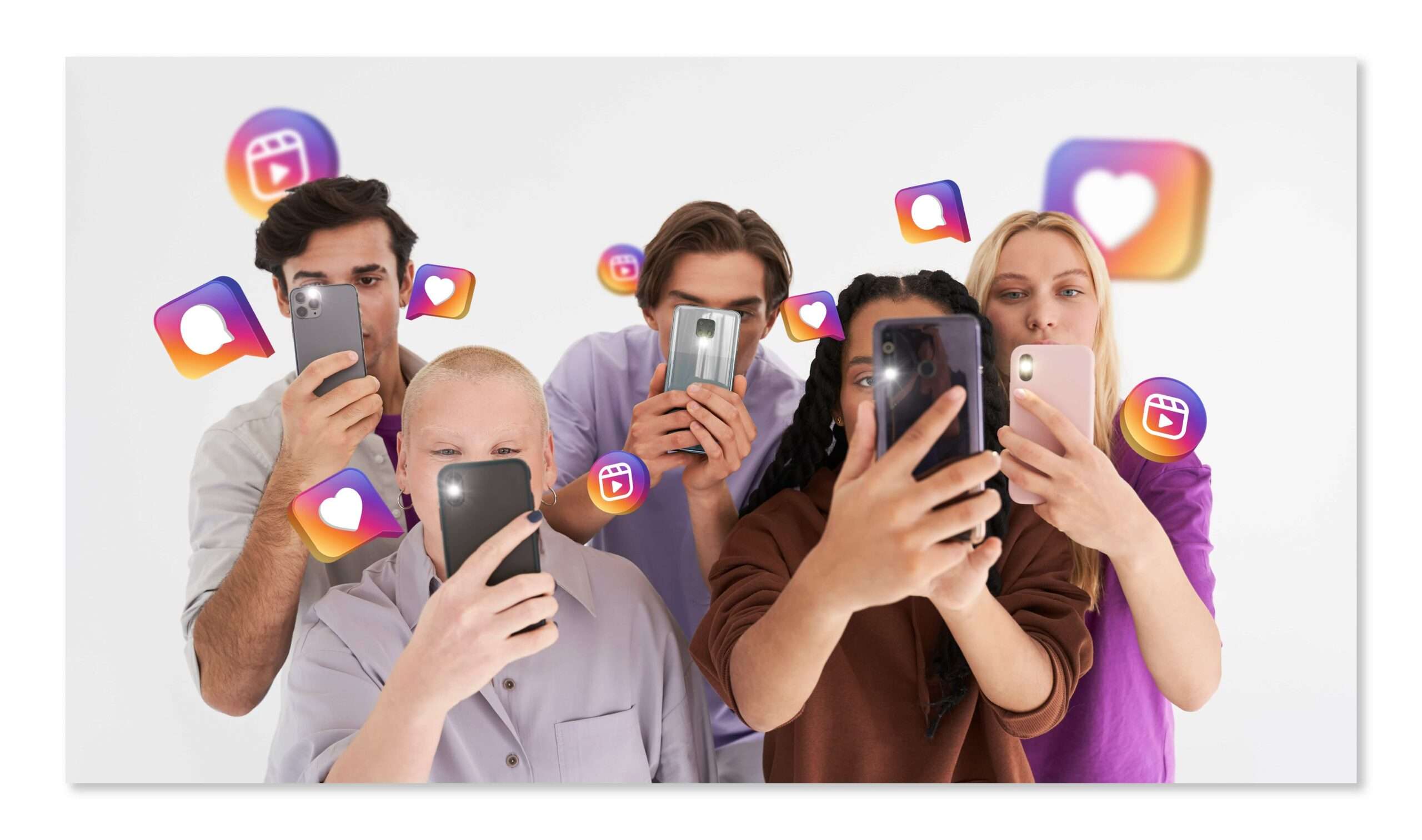 Brands leveraging user-generated content material is now not a new vogue however is a style that is nevertheless going strong and will proceed to do so. The sole issue that has been modified is the charge of adoption, with more and more marketers utilizing UGC.
Some brands, like Airbnb, highly rely on user-generated material for their social media content. No matter how much you leverage UGC, you must have an area for it in your content material mix. User-generated content material is free and is viewed a good deal greater than branded content.
Therefore, it can assist your brand to appear extra truthful and can do wonders for your image. 
So, suppose you have in no way experimented with user-generated content material for your social media profiles. In that case, it is high time you begin using it.
10. Local targeting will become more prevalent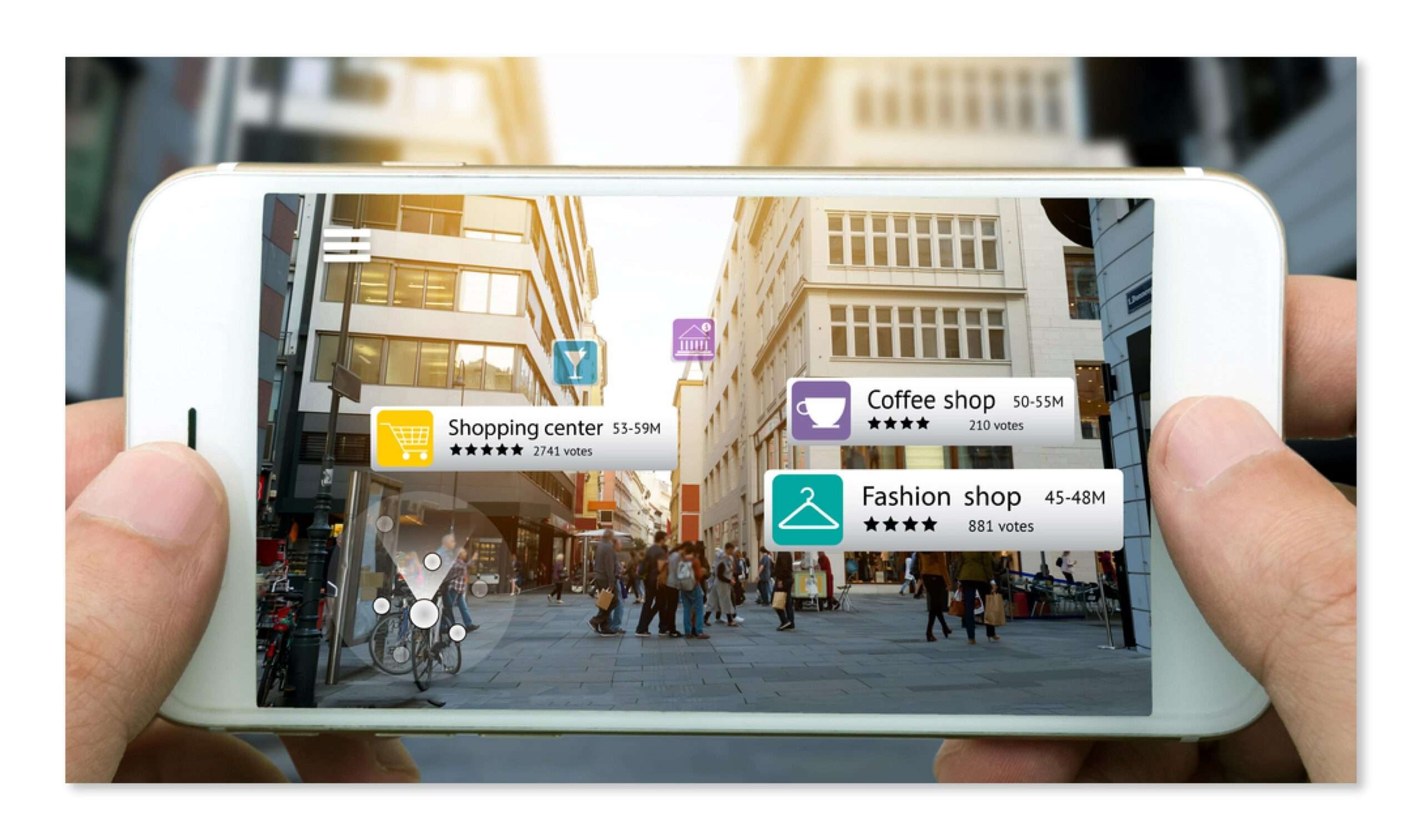 Just like nearby Search Engine Optimization is for local brands who prefer to get greater natural traffic, local-focused is the counterpart for social media.
Many brands use location-based focus to attain out to and appeal to human beings from a unique geographic location.
One frequent way in which brands attract a nearby target market is with the aid of geo-tagging their posts and stories. Adding a region to your social media content will automatically draw in a nearby audience.
Social systems like Instagram supply the choice to search for posts from close-by locations or particular locations.
If you add areas to your content, it will exhibit in these search results, supporting nearby people to discover your brand and content.
Geo-targeting works particularly well for promoted posts or tweets as these platforms assist you in targeting the right audiences.
For example, if you use the "boost post" choice on Facebook, you can additionally pick the areas that you prefer to target. Then, Facebook will exhibit your posts to users in these locations.
Brands can also use geo-targeting to get extra people to attend local conferences and brand events. Or, they can use area filters in their social media advertisements to promote only to a relevant, nearby audience.
There are many advantages of a location-based focus on social media, and you should know how to leverage this trend for marketing on social media if you want to drive incredible results and boost your sales. 
11. More brands will join social listening
Social media is a gold mine for information and insights organizations can use to improve their social tactics. And with the launch of so many social listening tools, it has become very handy for each person to get these insights, making social listening another top social media marketing trend in 2022. 
Given the ease with which you can faucet into social conversations to draw significant insights, social listening has made its way into every marketer's strategy-making priority.
Data shared in Hootsuite's 2022 Social Media Trends survey determined that the majority of respondents felt that social listening had improved their organization's value over the previous year.
Brands can also use geo-targeting to get more people to join their local conferences and brand events. Or, they can use location filters in their social media advertisements to promote only to a relevant, local audience.
There are numerous social media listening tools that you can use for this purpose. So, begin testing by putting up manufacturer mentions, branded hashtags, and different key phrases and hashtags that are essential to your niche.
Wrapping Up
At the end of the day, it's important to remember that social media is a fast-paced and competitive space. The things that worked in the past aren't certain to produce the same outcomes in the current day.
Especially on social media, which is ever-changing. So keeping yourself updated about the current trends, you can take your social media marketing to the next top-notch level and drive incredible results. 
We have mentioned above the current top social media marketing trends that are working like charms and are expected to do so for the rest of 2022 and the coming few years.
So utilizing them will take your business to the next level! In addition, if you want to leverage the benefits of social media truly, try investing in a smart social media scheduling and management tool like SocialBu. 
Try it for free today, and see how the efficient features of the tool help you boost your social media presence!