Instagram vs Snapchat, both these platforms are great for brands to include in their social media marketing strategies. Instagram has 1.16 billion users, and Snapchat has 265 million daily active users. Both are the two biggest social media platforms. In addition, both platforms have promising features and offer many ways to promote your brand.
But considering your brand strategy, if your budget allows you to use only one of these two platforms, then which one would you choose? It is the question that many people are found thinking over.
So, to help you with that, we are going to discuss Instagram vs Snapchat. We will look at both of these platforms in detail and compare them to see which one is a better choice. But first, let us understand what a brand strategy is and why it is important.
What is a Brand Strategy?
A brand strategy is.
"long term inter-departmental plan for a brand to achieve specific, pre-defined goals."
For a brand strategy to be successful, it must comprise of the following factors.
It should be well-designed.

It should be designed keeping in mind all aspects and functions of a business.

A brand strategy must improve the business in three ways; its customer experience, performance compared to its competitors, and financial stability.
In other words, a brand strategy drives your business towards the road of success or its doom. So, it is crucial to devise a flexible brand strategy keeping in mind the dense competitive marketplace.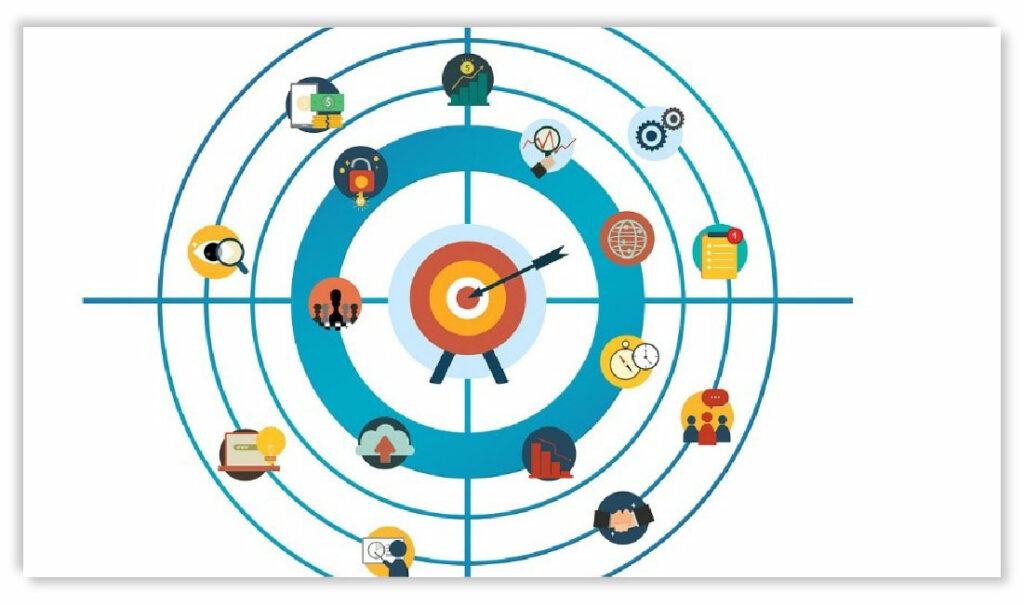 Source: pixabay.com
Why is a Brand Strategy Important?
A successful brand strategy is a key to a better marketing strategy. It can be referred to as the supportive pillar of a business. If you have a good brand strategy, you can.
Provide a direct and better set of instructions to your employees. They will have a clear target to achieve. So, their efforts will be oriented towards providing a better output and thus increasing the work efficiency.

Communicate with your consumers more properly. It will help you understand your customers better, note their preferences, and modify your goals accordingly. All this will result in an audience of happier and loyal customers.
A positive working environment and a happy consumer base are what make a business successful and talent-rich. And, this is the reason why a good brand strategy is essential.
Instagram vs Snapchat: Which is Best for Your Brand Strategy?
As we now have a clear idea about what brand strategy is and its importance to run a successful business, we will now focus on the main purpose of this blog. Instagram vs Snapchat, which platform would be a better fit for your brand strategy?
Both Instagram and Snapchat are proving themselves to be the best photo and video sharing platforms. And these two platforms are indeed doing a great job on their parts. With Instagram having 500 million daily active story users and Snapchat having 265 million daily active users, there is a reason that why these similar platforms have such a huge difference in their daily usage.
Both platforms share similar features, filters, and content types. Still, they have a huge difference in their user statistics. Unfortunately, these attributes have got many businesses confused about which platform would suit their business the best.
The only answer to this confusion is a thorough comparison of both platforms based on the verticals critical to the business world. This way, you can decide which platform can be the best for your business marketing strategy.
1.

Audience
Instagram
According to Instagram revenue and usage statistics, the platform has;
500 million active users per day.

59% of the total internet users falling in the age bracket of 18-24 use Instagram.

70% of Instagram users are under the age of 35.

51% of Instagram users are identified as females.

32% of all internet users around the world use Instagram.
Snapchat
According to Oberlo 2020 report, the Snapchat user's data show that;
Snapchat has 265 million daily active users.

More than 210 million snaps are created every day by users.

70% of Snapchat users are female.

45% of US millennials use Snapchat regularly.

59% of Snapchat users fall in the age category of 13-24.

Only 2.15% of Snapchat users come in the age group of 35-34.

50% and 77% of male and female college students use Snapchat for selfies, respectively.
These numbers surely support Instagram with its hefty daily user count. However, the businesses targeting the younger portion of the population may find Snapchat an active and interactive mode of brand strategy development. It is because Snapchat has the majority of users that are 18-24 years old.
But, if your business strategy plans to have a global, older, diverse, and long-term audience, then Instagram is a better fit for it.
Winner: Instagram
2. Content Types
Now, we will compare Instagram vs Snapchat based on the type of content these platforms allow us to share.
Stories vs. Snaps
When it comes to the type of content on both platforms, we see similar features but with different names, which are snaps and stories. Snaps are for Snapchat, and stories are for Instagram as we are focusing on Instagram vs. Snapchat. Both platforms have this very similar feature, but again there are some differences.
Instagram stories provide an uninterrupted transition from one story to another person's story making a flow for the person viewing it. This flow increases the chances of the business story being viewed by potential customers because they are already viewing them. And they do not face any interruptions while gliding from one story to another unless they close the stories themselves.
On the other hand, while viewing snaps, users are asked if they want to view the next snap or not. It is done by providing the skip option for other snaps when one ends. But, this option breaks the flow of the user, and they can get skeptical about viewing the next snap if not in the mood. So, the chances of people skipping your business story on Snapchat are more than on Instagram. And, this can be bad for your business.
Schedule Stories with SocialBu and Save Time
Managing your business is a hectic task in itself. To save your time and efforts you can schedule your Instagram stories with SocialBu. You can schedule as many stories as you want and from as many accounts.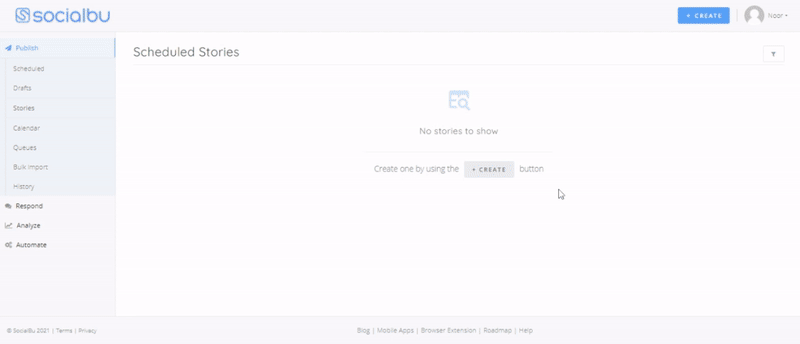 To check more about scheduling Instagram stories with SocialBu, take a look at our guide blog, "How to Schedule Instagram Posts & Stories for Free: A Step-by-Step Guide".
Images and IGTV Videos
We know Instagram mainly because of its photo-sharing feature in the form of posts. It means that to post anything on Instagram, posting a photo is compulsory. Moreover, because of its photo-sharing condition, users focus on the quality of the photo they will share.
Instagram also allows its users to post short videos of 60 seconds on their feed. If the video is more than 60 seconds long, the user can post an IGTV video that can be 60 minutes long.
Both these features can be very productive for a business to elevate its Instagram game. For example, businesses can use high-quality images and videos on their feed to show Instagram users what their business is all about. In addition, they can post regular updates and make "description" or "how-to" videos about their products or services. In other words, when a user follows a business on Instagram, they know what they are following.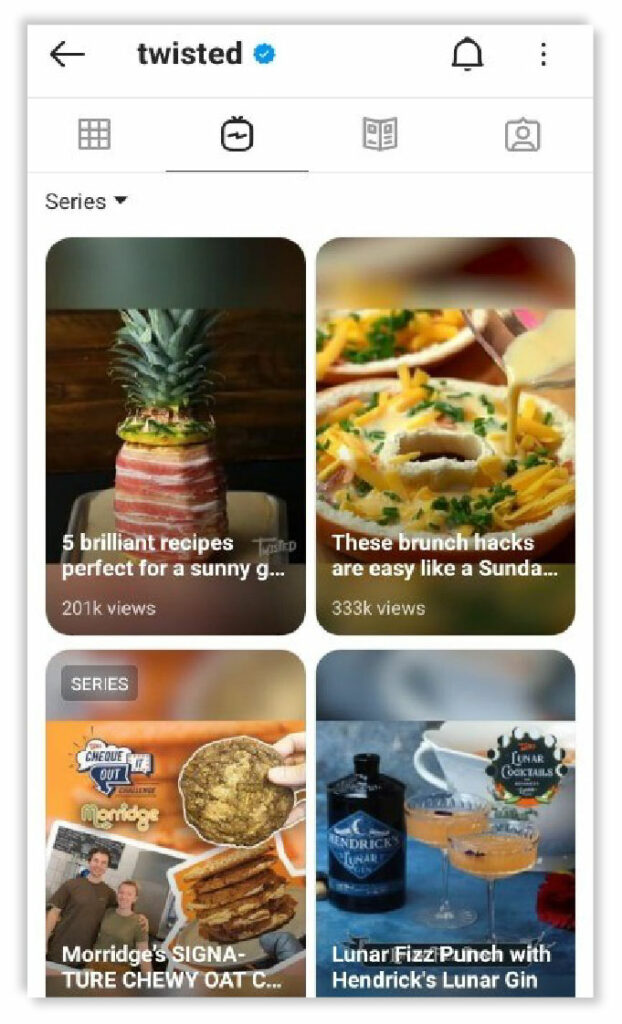 Source: @twisted
Because we are comparing Instagram vs. Snapchat, we will also focus on Snapchat here. These features are not available for Snapchat users. For example, you cannot see the user profile or business profile on Snapchat until you add them to your network. It evokes uncertainty in the minds of users that whether adding a particular profile to their network would be worth it or not.
Other than this, the snaps shared as photos or videos on Snapchat are visible for a specific time only or until the user sees them, and they disappear after. A public story will be visible for 90 days, and then it will disappear. All these factors make Snapchat an uncertain platform when it comes to the public presence of a business.
Reels vs. Spotlight
This method of content creation on both platforms is relatively new. Both reels and spotlight are small videos reenacting on music or some trending challenges. These can be a good source for businesses to show their products in a trendy manner.
Our focus is Instagram vs. Snapchat comparison, so; the concepts behind Instagram reels and Snapchat's spotlight are the same. However, Instagram reels can be posted by anyone, and users can see them. If the posting account is public, then the reel can be placed at any specific place of exploration. It allows the content to reach a wider range of the Instagram community. Users can like and engage on reels to share their reviews and objections.
For the spotlight, you have to submit it to Snapchat first. If the video matches the Snapchat guidelines and finds the video worthy, it will only be presented live to the users. Also, the spotlight does not have any comment section, and the appearance of username on the spotlight video is also conditional. It limits the engagement on the posted video, and the one posting it cannot have any guess if the audience liked it or not.
And we all know that in the business world, the reviews of the audience/followers/customers matter the most.
Winner: Instagram
3. Instagram vs Snapchat Filters
Instagram may seem to be working better than Snapchat in many aspects, but Snapchat wears the crown for having the best ones when it comes to filters.
Although Instagram has strived hard to develop similar filters to Snapchat, it still lags behind a little. Snapchat rose to popularity quite early due to its creatively unique filter animations. It offers hundreds and thousands of filters, and they are updated daily also. All these filters and even some games on Snapchat have won many hearts and made people addicted to using the platform.
Instagram also lags behind Snapchat when it comes to augmented reality effects. For example, using Snapchat, you can create your own Bitmoji, which is like a cartoon avatar of yourself. Then Snapchat offers Bitmoji animations and many other animations too that can be seen moving or dancing. While on the other hand, to this date, Instagram still has no alternative for this super creative aspect of Snapchat's augmented reality effects. Comparing Instagram vs Snapchat, we can have a clear idea here that which platform succeeds in this part. 
Winner: Snapchat
4. Instagram vs Snapchat Advertisements
When it comes to advertisements, Instagram is an unrivaled winner. Globally businesses opt for Instagram ads as a mode of reaching new audiences digitally. Figures show that about 30% of Instagram users have ended up buying a product that they have seen on Instagram ads initially.
Instagram aims at showing the best version of any business to the users. Therefore, this platform can easily prompt users to buy various products through its ads. Besides its efficiency in ads, Instagram also provides various free analytical tools that allow businesses to analyze and monitor their performance on Instagram. While Snapchat does not offer any free analytics and it costs about $19 per month for an account to access the analytical tools.
Moreover, when it comes to the pricing of advertisements, Instagram is very cost-effective, ranging from $0.20 to $6.70. For the CPC, the cost is from $0.20 to $2. For CPM, the cost is $6.70/1000 impressions. This amount is quite less than the price of ads on Snapchat. That is to start an ad campaign on Snapchat, and the minimum daily amount is $100.
Hence for advertisement, Snapchat loses the battle to Instagram, for now.
Winner: Instagram
5. Sponsorship Campaign Reach
Although, Snapchat ads are expensive as compared to Instagram. They get 1.5 times more visual exposure and wins a great deal in approaching greater audiences, thus helping businesses to grow. About 63% of the Snapchat users use the app daily, and 49% of them open the app several times a day.
As we already mentioned earlier about the Snapchat audience being mostly the younger ones, they spend more time on the app than on Instagram. So, the Snapchat ads campaign gets more reach as compared to Instagram.
If your target audience is the young generation, then Snapchat would be best for you to focus on.
Winner: Snapchat
6. Instagram vs Snapchat Discoverability
When it comes to discoverability, Instagram profiles with posts make it win the battle against Snapchat, where no such option is available.
People usually want to know about the offerings of businesses before following them on social media. Instagram profile with public posts enables users to have an idea about the business, their products, and services, thus making it easy for them to decide whether to follow the business account or not. Thus, it helps in the development of online brand image immensely. Look at the example of a business profile on Instagram.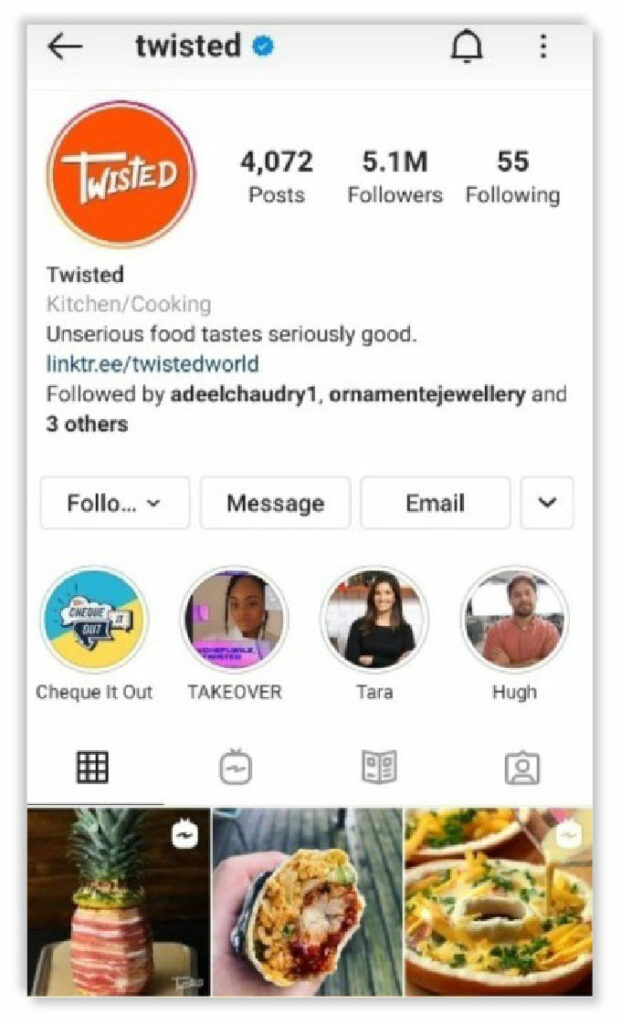 On the other hand, Snapchat does not allow permanent posts and profiles, and it provides very little information about the business. Moreover, the profile is only visible to the people who have added the business to their Snapchat. This lack of information available about business offerings often refrains people from following a business on Snapchat.
The business profile of the same account mentioned above on Snapchat is like this: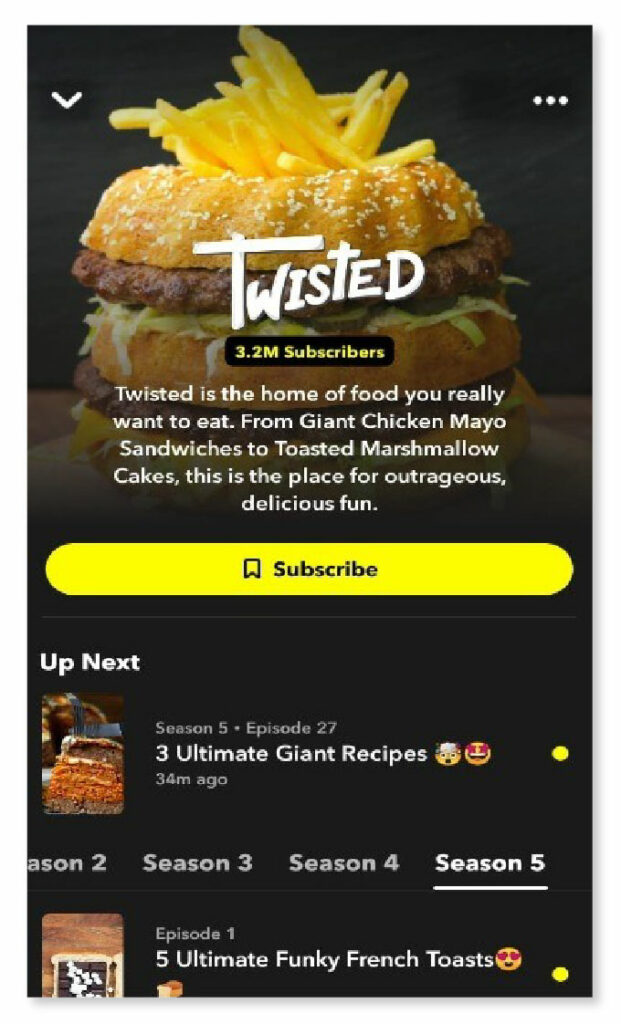 So, in this aspect, the point goes to Instagram.
Winner: Instagram
Conclusion
In the Instagram vs Snapchat comparison, we concluded that both apps offer real-time content. However, some features make one of the better for brand strategy.
Instagram wins when it comes to the audience because it has a much wider audience than Snapchat. In addition, Instagram wins when it comes to the type of content that it enables us to share. Finally, it is because you can view Instagram stories without interruption, but not Snapchat's snaps.
You cannot share detailed videos on Snapchat, but you can share them on Instagram's IGTV. Other than that, anyone can post reels on Instagram, but for Snapchat's spotlight feature, you'll need permission first. Also, the spotlight does not have any comment section.
When it comes to filters, Snapchat wins by far. The filters are way more advanced than Instagram filters. Also, you can create your Bitmoji, which is a feature that Instagram does not offer.
As far as advertisement is concerned, Instagram is cost-effective and has a diverse audience. But, if your target audience is the young generation, you should choose Snapchat for your sponsored campaigns. You cannot make a profile or public posts on Snapchat, so Instagram wins by far regarding discoverability.
Although Instagram has won four out of six comparison verticals critical in developing brand strategy, it does not mean that promoting your brand only on Instagram will be enough.
Many propositions may vary from business to business. For example, maybe there can be a possibility that the targeted niche trusts Snapchat ads more than Instagram. It is also possible the products or services offered need a type of interaction that can be carried from lesser content displayed for a shorter time. In such cases, 24-hour snaps might be your way to go.
Also, content saturation can get the profile shadow-banned on Instagram, which will do no good to the business. Putting all eggs in one basket is never suggested. So, using Snapchat as a secondary option for spending a marketing budget can diversify the marketing strategy, making it more efficient.