Visual storytelling is more important than ever and Instagram story is one of the most dynamic tools to do so. But first, it's essential to understand Instagram story size, why it matters, and how to make engaging content that is correctly sized to make the most of this feature.
Keep reading to explore these aspects and master Instagram stories.
Why the Right Instagram Story Size Matters?
Content that doesn't fit on the Instagram story looks unprofessional and unattractive. Inconsistent dimensions can also disrupt the visual flow of your stories, potentially alienating your audience.
When you resize content to fit the best Instagram story size after creation, it can negatively impact image quality. Enlarging images may cause them to appear pixelated or blurry, and resizing them to smaller images may lead to loss of detail.
Understanding Instagram Story Dimensions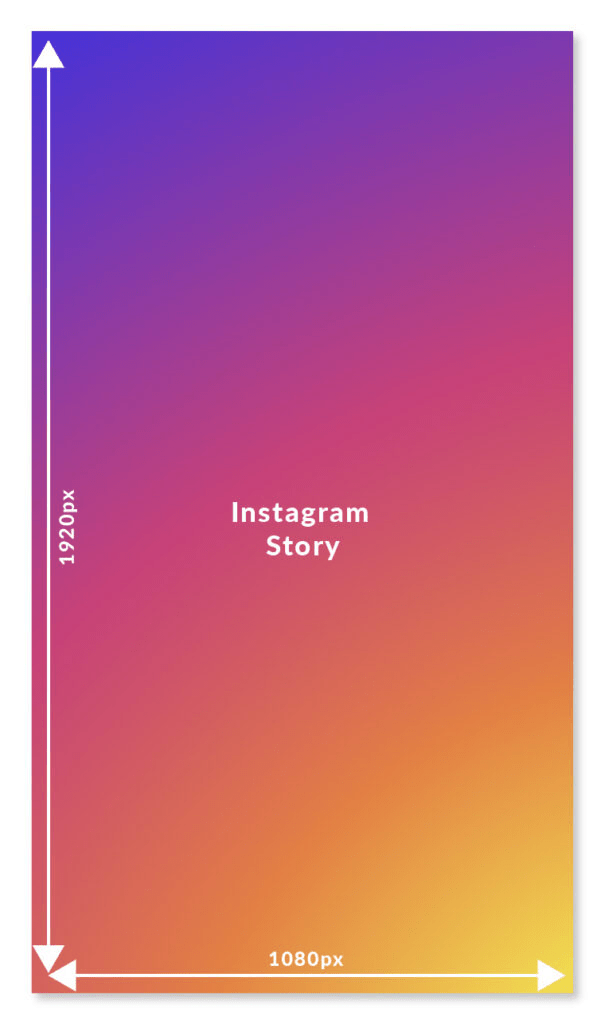 Instagram stories are designed to be viewed in a vertical format. To ensure your content looks its best, use the recommended dimensions of 1080 pixels in width and 1920 pixels in height.
This 9:16 aspect ratio fills the screen of most mobile devices, providing an immersive viewing experience. Not correctly sized stories may get cropped, zoomed in, or distorted, detracting from the viewer's experience.
Instagram also imposes file size limits for stories. Images should not exceed 30MB, while videos should stay below 4GB. Exceeding these limits may result in your content failing to upload or being compressed, reducing quality.
Resize Photos and Videos for Stories
To resize your photos and videos accurately, you'll likely need tools. Several apps and software options, both free and paid, are available for this purpose.
Adobe Photoshop and Canva are popular for desktop users, while mobile users can opt for apps like Adobe Spark Post, InShot, and Over.

Top Ideas for Making an Interesting Instagram Story
Now that you have the perfect Instagram story size at your disposal, let's explore some unique Instagram story tips to make your content more engaging and effective.
1. Call-to-Action Links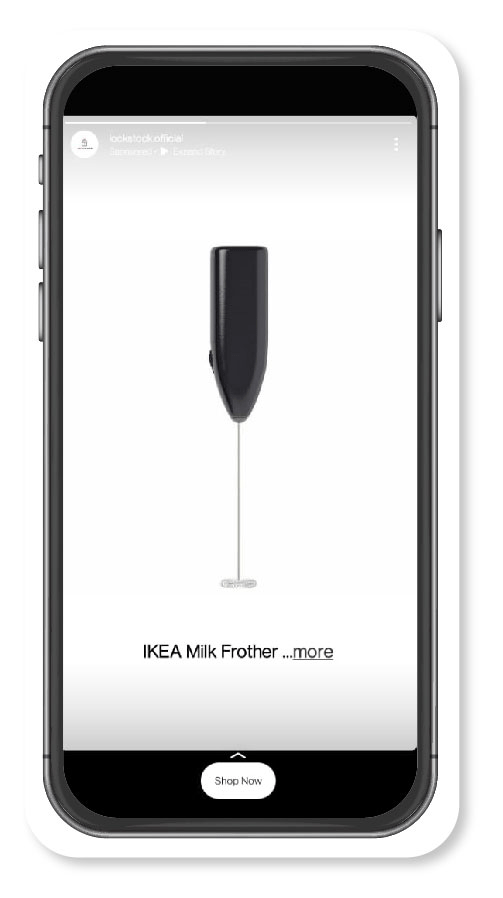 If you have a business or creator account, Instagram allows you to add links to your stories. It is helpful feature that you can use to direct viewers to your website, blog, or other relevant content.
2. Sneak Peeks and Behind-the-Scenes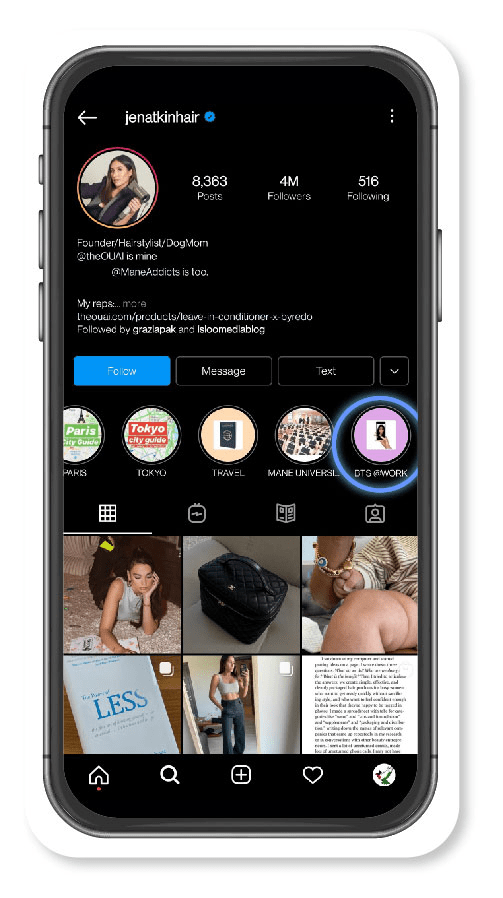 Give your audience an exclusive look behind your life or business scenes. Whether it's a day at the office, a product launch, or a sneak peek into your daily routine.
These personal insights create a deeper connection with your followers. You can also repost your Instagram story whenever you feel it's time to remind your viewers about a special past event!
3. Instagram Story Polls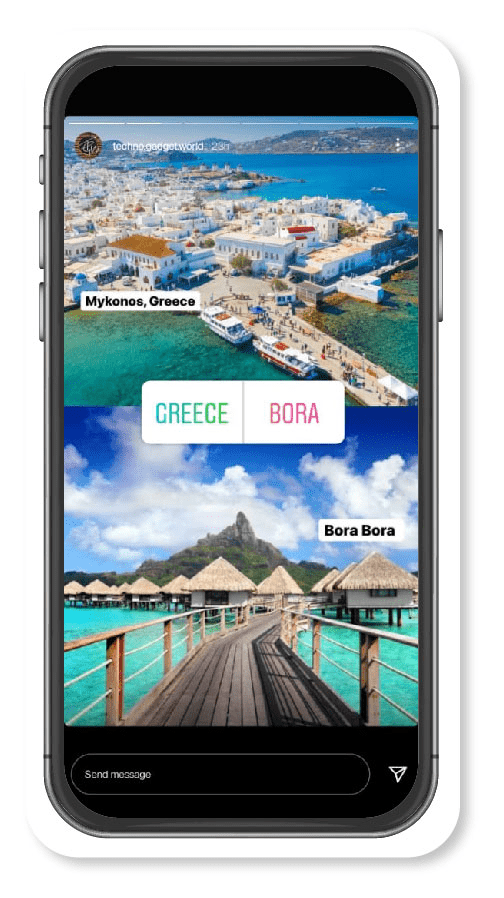 You can leverage interactive features like polls to engage your audience. Ask poll questions, gather opinions, and engage your followers in your content.
4. User-Generated Content and Brand Features
Sharing user-generated content of customers' stories is an excellent way of promoting a business and its features to a larger target market. It boosts customer engagement and builds a solid and trustworthy brand image.
If you create YouTube videos, then you can use Instagram stories to promote your YouTube channel as well. You simply need to share the YouTube video link on your Instagram Story.
Top Tips for Creating Engaging Instagram Stories
Maintain a professional look in your stories. Always use high-resolution images and videos.
Use an easy-to-read font, and bold the critical information to let your viewers understand the purpose of your story.
Stay consistent, clear, and specific in your messaging to maintain a brand voice.
Engage your audience using polls, questions, countdowns, and quizzes and make the story more dynamic.
Maintain a consistent posting schedule to keep your audience engaged.
Experiment with filters, stickers, and augmented reality features to add a unique touch to your content.
To add text and stickers to your Instagram stories, open the story creation screen, take a photo or upload one, then tap the "Aa" icon for text or the sticker icon to select from the options.
Customize text and stickers with different fonts, colors, sizes, and placements to match your brand's aesthetics.
Using hashtags

in stories can increase discoverability. However, avoid using too many, as it can make your content look cluttered. Opt for relevant, trending, or branded hashtags.

Place hashtags strategically, such as hiding them behind stickers or in inconspicuous areas. It keeps your Instagram stories visually appealing while still benefiting from hashtag reach.
Scheduling Instagram stories in advance can be a time-saver. You can use free apps like SocialBu schedule your Instagram stories effortlessly

and maintain a consistent social media presence.
Schedule Stories with SocialBu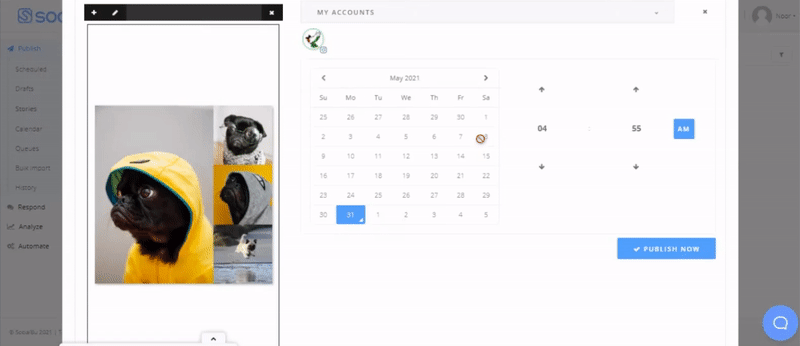 It is quite simple to schedule Instagram story with SocialBu and has many benefits. You just need to follow these steps:
Login to SocialBu.
Go to the "Schedule" and then the "Schedule stories."
Select the Instagram account on which you want to schedule the stories.
Add the image or video you want to post as the story. (Note that the video should be of resolution 480p or above.)
Select the time and date.
Make sure you have the right Instagram story size with you.
Click "Schedule," and that's it!
Final Words
By mastering the art and knowing the best of Instagram story size, you can build your brand's online presence effectively. Remember, the key is maintaining the recommended dimensions, using high-quality visuals, and incorporating engaging features. Use these tips and strategies and make the most of your Instagram stories.