A well-optimized and updated GMB page helps to increase your business reach, visibility, and local SEO. The more complete your profile is, the more likely it will appear in search results for local customers looking for your products or services. The best part is that it is entirely free.
Despite knowing how to take a great photo and upload it, most people have yet to learn what should be Google My Business post size.
In this article, you'll learn everything there is to know about Google My Business post image size and dimensions.
How Google My Business Improves SEO?
Although you can generate more leads and create brand awareness through various online platforms, Google My Business is the most underrated platform to stimulate sales and interest.
So how does GMB do it?
A well-managed GMB listing contains all your business details, including your contact number, location, menu, latest updates, prices, rush hours, etc., allowing you to connect with your potential customers.
GMB listing makes it easy for potential customers to reach out to you.
You can use top keywords that relate best to your business, so when someone searches "best fast food place near me," yours might pop up in the search results.
Google My Business page also has a review and Q&A section that you and your customers can use to interact.
Sizes of Google My Business Posts
Google My Business allows you to create five types of posts.
What's New: It will allow you to update constantly and provide fresh news relevant to your business.
Events: You can make announcements about any upcoming events.
Offers: Here, you can tell your customers about any discounts available on your services or products.
Products: You can upload your products with their prices and the "purchase now" button in this section.
Covid-19: It will inform visitors about the changes in your business due to the pandemic.
"What's New" Post Image Size
If you opt for the "What's New" Google My Business post, you can add up to 1500 text characters. You can engage with your users by giving more details about the post with text, a video, GIF, or an image.
For this Google My Business post, the image size should be 480×270.
The aspect ratio should be 4:3. Otherwise, it'll not appear in search results and will be revised by Google.
If the post is a video, it should be 100 MB in size and 30 seconds in duration.
"Events" Post Image Size
Event posts are different from the other types. These posts have less than seven day of the time limit and stay on the page only until the date of your event. You can extend the date if you want to keep your "Events" post longer.
These posts will offer you to write a title describing your event's name. In addition, you can add photos, videos, and start & end dates.
For this post, the image size should be 480×270.
The aspect ratio should be 4:3.
"Offers" Post Image Size
If you want to capture the attention of your viewers, then these posts are the best option. The offers posts will let your audience have a look at your services or products. Like the event posts, you can also mention start and end dates.
You'll have an advanced option that'll allow you to add the details of your offer, a redemption link for claiming the request, and terms and conditions related to the offer.
The post image size should be 480×270.
The aspect ratio should be 4:3.
"Products" Post Image Size
"Products" posts allow you to show your products and prices. You can also provide a link or purchase button for customers. Unfortunately, you cannot add videos to these posts. However, it allows you to add product photos, product names & categories, descriptions, and a call to action button.
The post image size should be 480×270.
The aspect ratio should be 4:3.
"Covid-19" Post Image Size
Covid-19 is a recent category launched by Google because every business worked differently during the pandemic. These posts stay on the page for 14 days. Therefore, you can only add a call-to-action button and a status update in this post.
The post image size should be 480×270.
The aspect ratio should be 4:3.
Points to Consider for GMB Posts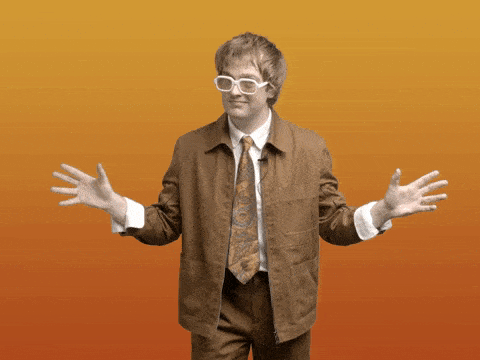 Whatever you post on GMB has to look promotional and not similar to the post you upload on social platforms. So in the call to action, don't promote your blog.
Focus on solving the visitor's problems by promoting your products and offering discounts to make your listing stand out from the competition.
Catch people's attention by capitalizing a few lines of your post. Then, put the right call to action and write an engaging copy.
Only write 80-100 words because the number of characters varies depending on your customers' device.
Practice important keywords and messages at the start of your post.
Write descriptions in a natural tone and make them conversational.
CTA links you send to your customers should relate to the content of Google My Business posts and fulfill the user's expectations.
Below is the cheat sheet for Google My Business Post Image Sizes. How SocialBu Helps to Manage Your Google My Business Page?
You can easily manage your Google My Business page with SocialBu by scheduling your every Google My Business post. But first, let us show how you can link your Google My Business account with SocialBu.
Login to your SocialBu account.
An icon with your profile name will be in the top right corner.
Click on it and choose Social Accounts.
Then click the 'Add Account' button and proceed with the directions.
It will link your GMB account with SocialBu.
How to Schedule Google My Business Posts with SocialBu?
To schedule a post, all you have to do is:
Login to your account.
Create a new post.
Select your GMB account.
Choose the Post Type and add a Call to Action.
Schedule it to the date and time you want it to go live.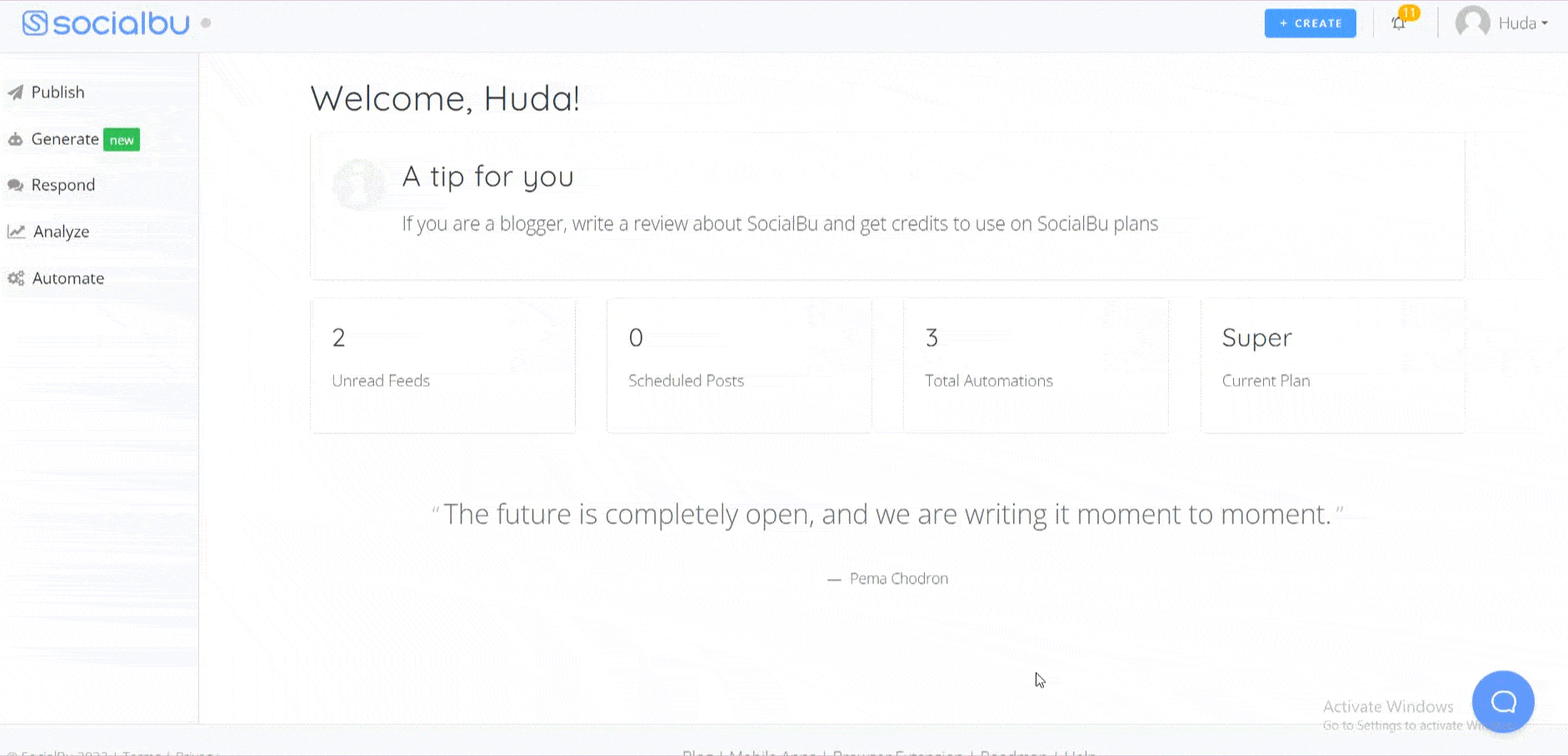 Why Choose SocialBu to Manage Your Google My Business Page?
SocialBu provides a user-friendly and adaptive dashboard. You can easily manage all your social media profiles here.
Other than scheduling, SocialBu allows you to customize your post types like "Events" and "Offers," etc.
The social calendar lets you get an overview of your scheduled content and edit it.
The customer support is excellent.
It is one of the most cost-effective social media management tools and helps your budget.
Final Words
Knowing the size and dimensions of your Google My Business image is essential because it will affect how your business appears in search results. Having the correct dimensions means more people can see your logo and name, increasing the chances they'll click through and visit your website.
We have tried to give you all the information needed in this article. So, if you haven't yet uploaded an image, give it a try—it might just make all the difference!
FAQs
What should be the size of Google My Business posts?
If you use the Google My Business dashboard for uploading images, the perfect size is 1200×900 pixels, which is a 4:3 image ratio. Make sure to pay attention to the GMB post's image size so that it appears to your audience as you want. If you post a comprehensive image of the actual size, then Google will crop it.
What should be the size of the Google My Business profile and cover images?
You can create a Google post with three types of image sizes. The best size of google profile picture is 250×250. Google My Business cover photo size should be 1080×608 pixels. The image size should be optimized while posting additional images.