In recent years, Instagram has become one of the most popular social media platforms. With its introduction of new features, Instagram has maintained its position in the market.
One of these features, Instagram Reels, enables users to create short, engaging videos. However, you can also create Instagram Reels using photos.
In this blog post, we will guide you on how to create Instagram Reels using photos.
Step-by-Step Guide on How to Create Instagram Reels Using Photos
Follow the steps below to create Instagram reels using photos.
1. Open the Instagram app and go to "Your Story."
2. Choose the Reels option from the bottom center of the screen.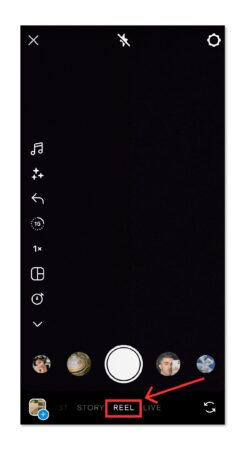 3. Then click on the gallery icon on the left button of the screen.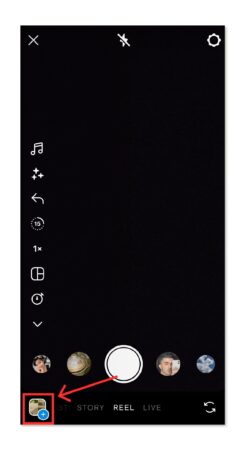 4. It will open your gallery. You can choose the images you want to add to the reels and select a maximum of 50 images for an Instagram reel.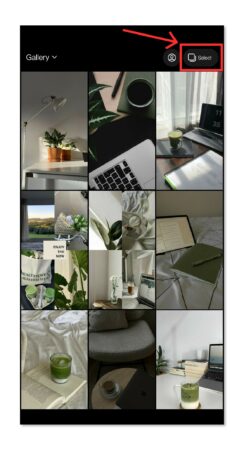 5. After choosing the images, you can add any music, effects, or stickers. There's also an Instagram feature where Instagram will automatically add suggested music to your video. You can skip it or proceed by clicking "Next."
6. The timeline of the images is at the bottom of the screen. You can adjust the duration for each image from here.
7. Then after adjusting everything, once you are satisfied, you can click on the share button.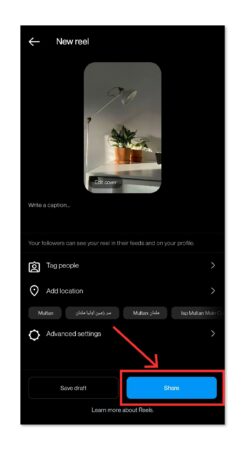 8. That's how you create Instagram reels using photos.
Setting up a green screen on Instagram and creating reels using photos as a background is also a great way to engage your audience. You must try it as well.
How to Create Instagram Reels Using Photos On Canva
Apart from the platform itself to create Instagram reels using photos, you can use other apps like Canva.
Canva can be an excellent choice for creating Instagram reels because you can access much more effects, templates, or stickers than Instagram.
Here are the steps to create Instagram reels using photos on Canva.
Log in to your Canva account. If you do not have one, you can create an account. It's free to create an account.
Then from the Search bar, enter Instagram reels and search for the templates.
You can choose any template that resonates with your Instagram aesthetics and proceed with it.
After choosing the template, you can edit it by uploading the images you want to use in the Instagram reel.
You can edit and add images with various features like stickers, texts, animations or graphics, whatever you like.
You can also increase or decrease the time duration of each image.
Once you are satisfied, you can save and download the reel.
After downloading the reel from Canva, you can upload it to Instagram and add music before sharing.
Following these simple steps, you can create a better version of your Instagram reels on Canva.
Why Use Canva Instead of Instagram?
You may wonder why we should bear the hassle of using Canva to create Instagram reels when it can be done directly with Instagram.
Here're the reasons why:
Canva is free software that offers hundreds of features for creating Instagram Reels. So you can stop worrying about hiring a social media manager to do this job or purchasing expensive software when you can use Canva.
Also, Canva has more features than Instagram to create Instagram reels like templates, stickers, elements, graphics, etc. All these features are editable so that you can add a personal touch.
You can also access millions of free stock images on Canva to add to your Instagram reels.
Canva has a user-friendly interface, so anyone can use it and save time and money.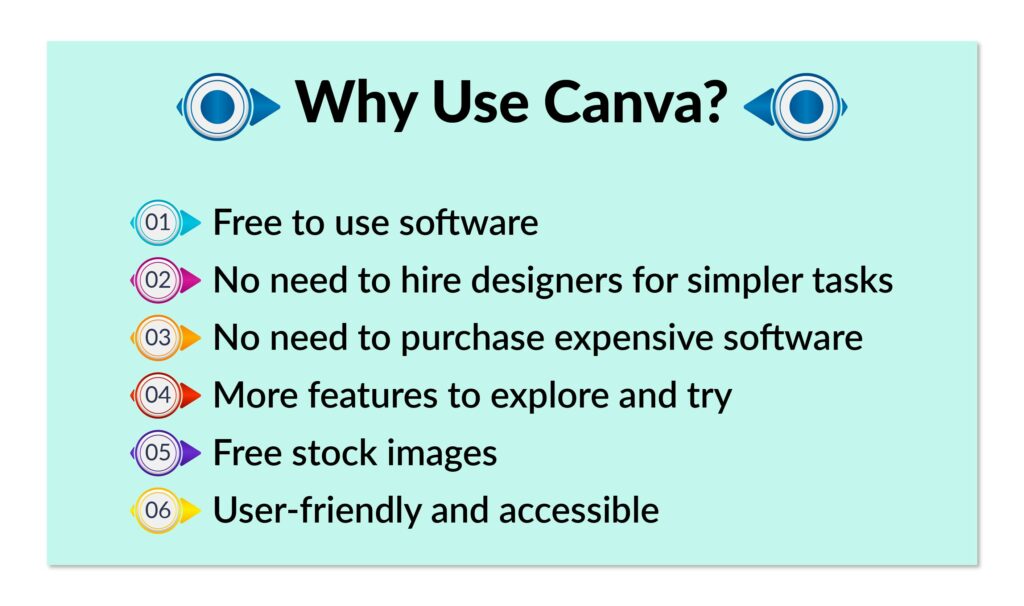 Schedule Instagram Reels with SocialBu
With SocialBu, you can schedule Instagram reels and manage your social media.
To schedule an Instagram reel with SocialBu,
Log in to the SocialBu account and click "Create New,' then choose 'Create Story."
Then select the linked Instagram account. If you still need to add an Instagram account, click here to learn how to add one.
Then upload the Instagram reel and schedule it for your desired date and time.
How Does Creating Instagram Reels Benefit You?
Here are a few reasons why Instagram reels can benefit you.
1. Increased Reach
Instagram reels appear on the explore section of Instagram, so reels have the potential to reach a wider audience. It is also more likely that people will share the account if it is public.
2. Enhanced Engagement
Instagram reels allow you to show your creativity in a fun and interactive way that can encourage interaction from your followers. It increases likes, comments, shares, and overall engagement on your content.
3. New Opportunities for Brand Promotion
Businesses can promote their products and services more effectively on Instagram by partnering with famous brands or influencers who create branded content through Instagram reels.
4. More Visibility for Small Businesses/Creators
The Instagram algorithm prioritizes video content over static posts like images now. Creating funny, interactive, and exciting reels can get your Instagram account better reach than regular image posts. So, it is easier for smaller brands or creators to gain more visibility without spending too much money.
Undoubtedly, Instagram reels are much more beneficial than entertainment only. Reels offer small businesses and creators an excellent opportunity to promote themselves on the platform. Also, it keeps the audience engaged in a better way than images only.
Conclusion
Instagram Reels have become a popular way to engage with followers and showcase creativity. The best way to make the most of this feature is to create Instagram Reels using photos, and it's easy to do.
Following this guide, you can create engaging and unique content using your favorite photos. So, what are you waiting for? Get started today and create your first Instagram Reel using photos.