Creating the best advertising strategies for small businesses is the most crucial part. Small business marketing strategies pose a great challenge due to the low budget. However, you can easily overcome this and need a little help to get through.
We will discuss some tips for you to get through this problem. These tips may help you improve your small business's marketing within your limited budget.
Running your own business is hectic. You might not have the time or guidance about advertising strategies for small businesses.
This blog has mentioned some of the best advertising strategies for small businesses within your budget.
Importance of Marketing for Small Business
Marketing is one of the essential parts to grow your business and make it profitable to compete with others. Every business needs an advertising strategy. Even the smallest business needs marketing to attract customers and market their specialists.
If you do not adopt proper advertising strategies, no matter the size or success of your business, you will fail.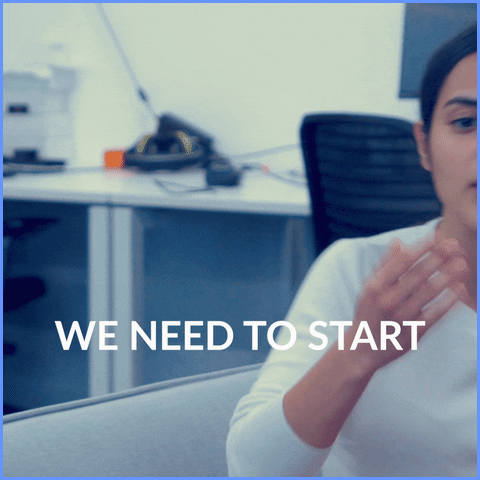 Advertising and Marketing Strategies for Small Businesses
1. Set a Goal and Budget
We need to set a goal first if we want to accomplish something. Every business requires a strategy. To ace the business world, you first need to set a reasonable goal and budget. It is necessary for the proper marketing and advertising of small businesses.
By keeping your goals and budget in view, you can easily pursue your advertising marketing strategies. These marketing strategies can be a booster for your business.
If you do not define your goals and budget on time, you can face a loss as it would be hard to determine whether the marketing campaign was successful or not.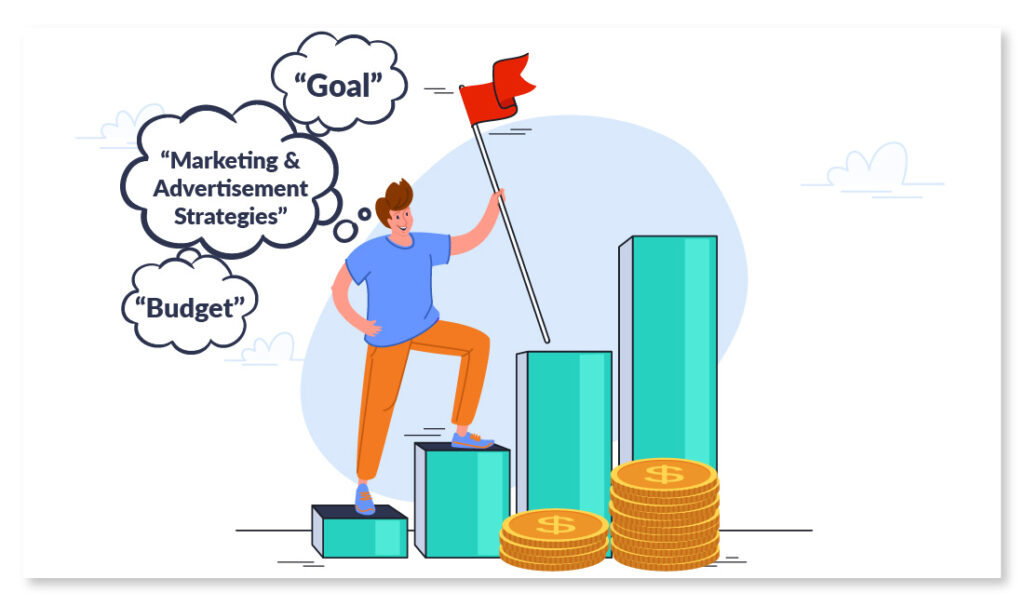 2. Know Who You Are Targeting
When you decide on a marketing strategy, keeping your targeted audience in mind is very important. You should know what your customers are looking for from the type of business you run.
For example, if you start a small toy company, you attract children, so your advertisements must reflect fun. It should also reflect that your products are safe to build parents' confidence in you.
It would be best if you design a marketing strategy that reflects the quality and reliability of your product. So, for good marketing and advertising strategy, you need to know your targeted audience and its people.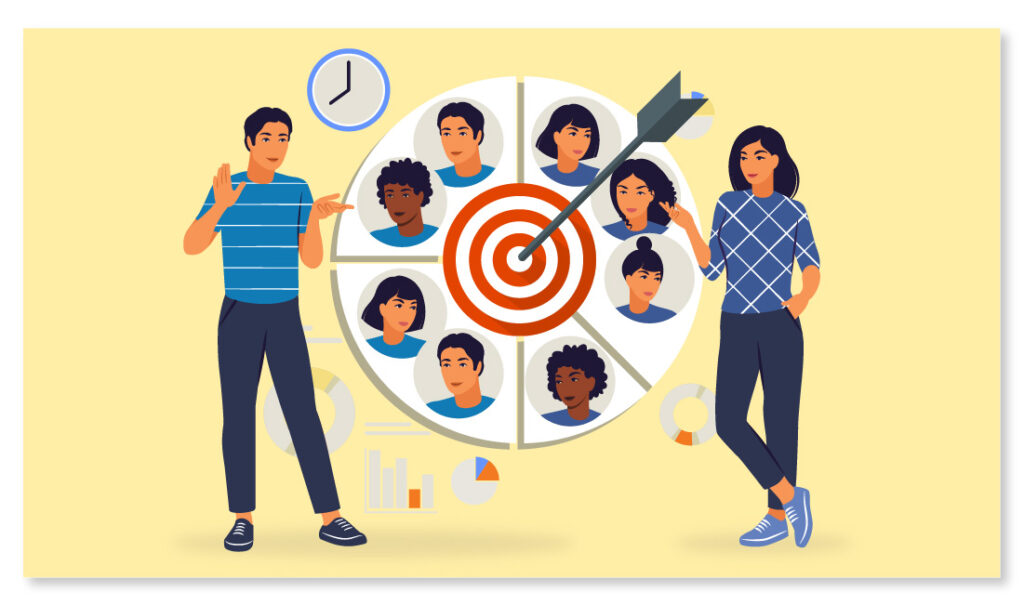 3. Make Your Vision Clear to Customers
A clearly explained vision can attract more customers. A clear understanding of what customers might get from your business makes it even easier for them to make a choice. 
When you provide the consumers with a clear vision, it builds a strong image of your business. It also increases their confidence in you. 
So, making a clear vision for customers may provide a boost to your business by getting you more leads and improving engagement.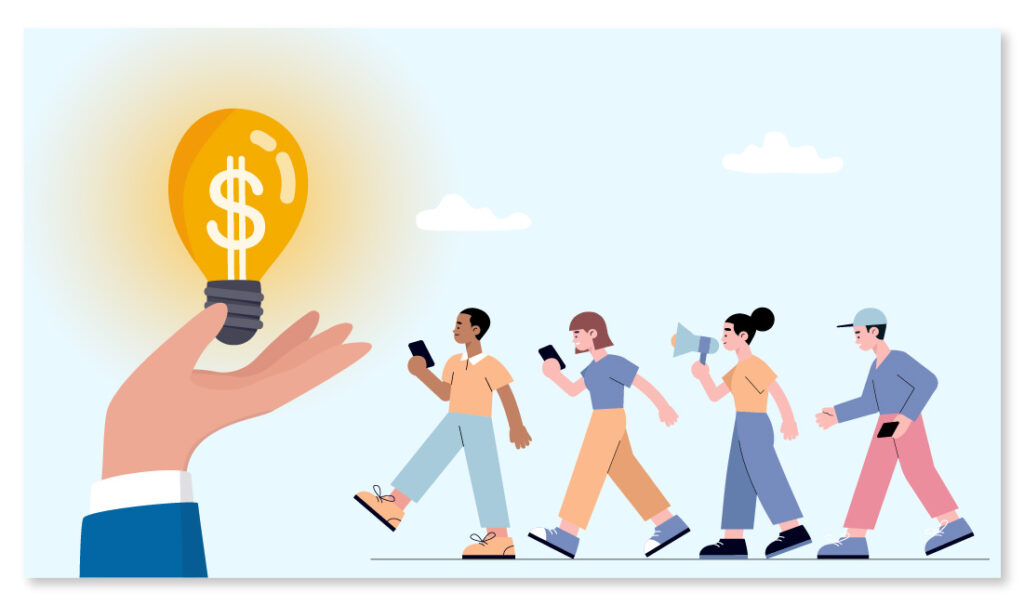 4. Focus on Loopholes
The best marketing and advertising strategies need you to identify when their application benefits you the most. 
But this is the thing that many startups fail to consider. They do not focus much on what is stopping the growth of their business? Find the loopholes that may cause your hurdles and try eliminating that.
Improve your performance by setting a goal and 55% of your customers devising efficient strategies to achieve that goal. Set your performance objective centered on that one critical loophole. Then devote your resources to the activities and mindful approaches that will help you overcome that. When you progress towards that, you can broaden your efforts to other activities as well.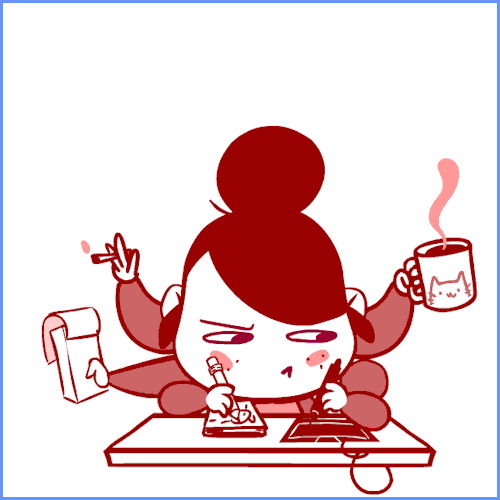 5. Focus on What's Working
When thinking of the best advertising strategies for small businesses, you may encounter numerous tips online. But not all marketing strategies are suitable for small businesses due to a lack of budget. That's why it is important to allocate your resources accordingly.
The best option is to analyze which advertising techniques work for you and add more effort to them. You can quickly increase the outcome of your strategies if you give more time to the already productive strategies.
Creating standard operating procedures (SOPs), recruiting more employees, investing in technologies, etc., can help you grow your business.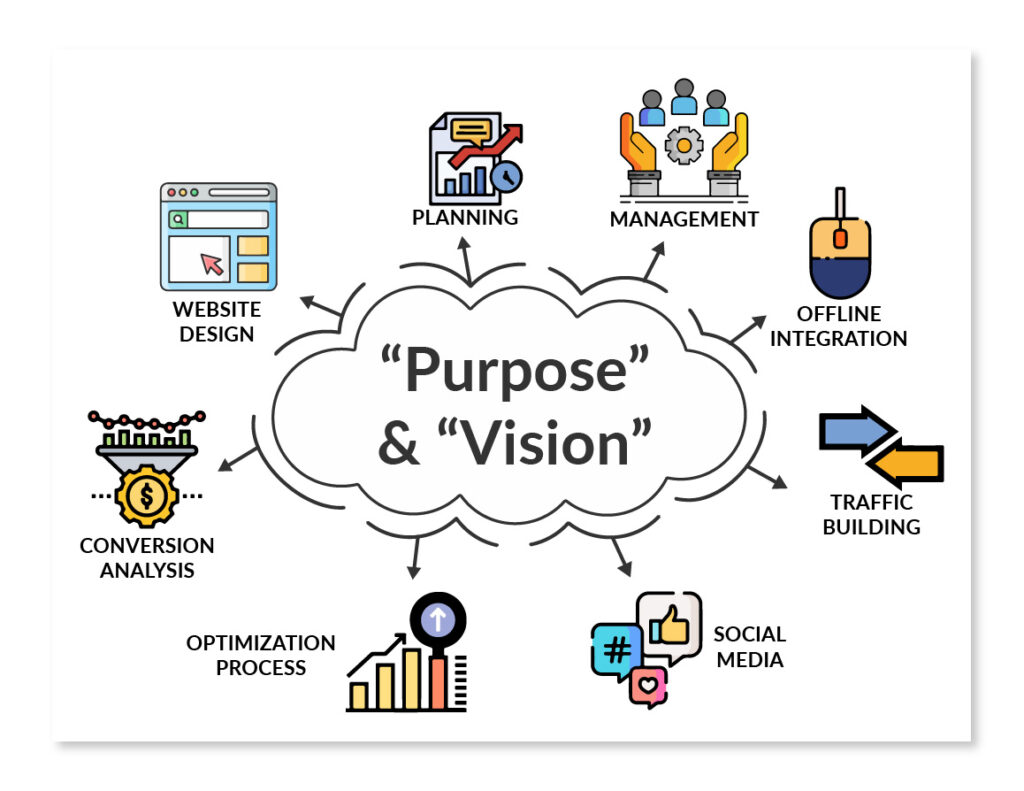 6. Eliminate Strategies that Aren't Working
Effective marketing strategies require smart work and innovative thinking. As you start working on strategic advertising, you'll be able to know which types of advertising strategies are working and which are not.
When you focus on things that are producing affirmative results likewise, you'll need to eliminate things that aren't working. Because investing your resources into productive things is both a key to success and a smart move.
When you're running a small business, it is essential to invest your resources wisely. You should choose things that work for you and eliminate those not producing optimal results.
7. Don't Ignore the Importance of Existing Customers.
According to researchers, it requires about five times more effort to attract a new customer than an existing customer. You can easily gain the attraction of your existing customer again because they've already bought a product from you.
You have already built your trust and a strong image in front of the existing customer if you've provided a great service. It becomes easy for you to market your products to existing customers. Once they have trust in you, they'll buy from you again. These customers can also be a great lead for you, so don't lose your focus on them.
It is irrespective of the product brand or price. 55% of your customers will recommend your service or product because of the customer service they receive. And 85% of customers are willing to pay up to 25% more to improve customer service. So never ignore the importance of your customers and especially the existing ones.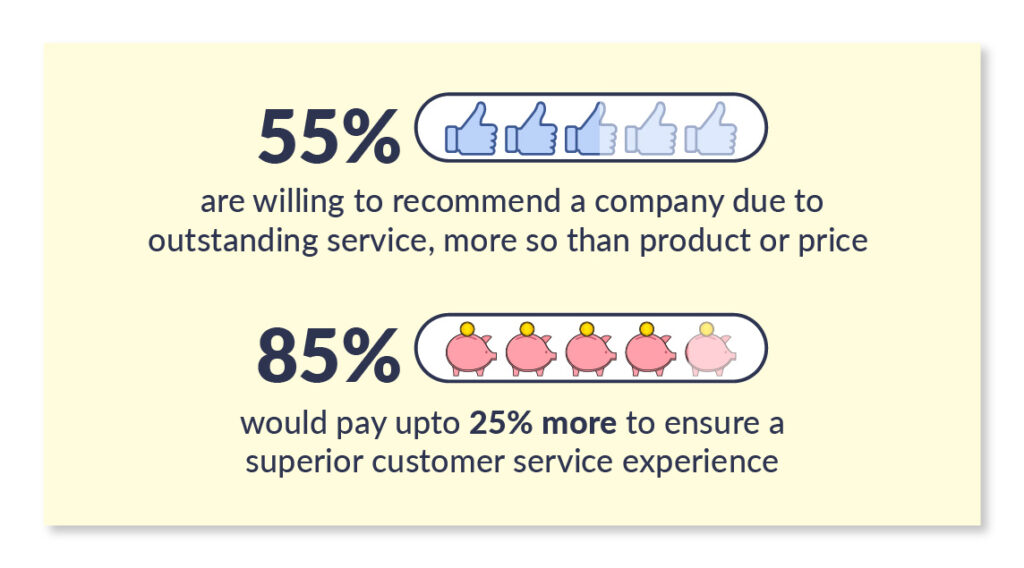 8. Create a Website
One of the best advertising strategies for small businesses is building a website. Especially if you are thinking of selling your products online, then a website can take your business to the next level. Your website should be well-built, user-friendly, good-looking, and responsive. 
If you are low on budget, then a simple yet attractive website containing all information about your business can be the best alternative.
You can easily advertise and show your customers what you are offering with a website. What they might expect from you, and what are your specialties. So, a website can be one of the best sources for advertisement. It also keeps your audience updated with the latest news and products.
9. Build an Email List
The majority of us now consider emails as an old thought. But for marketing purposes, emails can be a great tool. Emails can play a significant role in your marketing strategies as they can connect your website with your customers anytime. 
You need to make people subscribe to your newsletter for proper email marketing. When potential customers visit your website, you can make them subscribe to your newsletter. You can do it by offering them free courses, eBooks, or some discount for a subscription. Once they've subscribed, you can easily send them emails and keep them updated about your new products.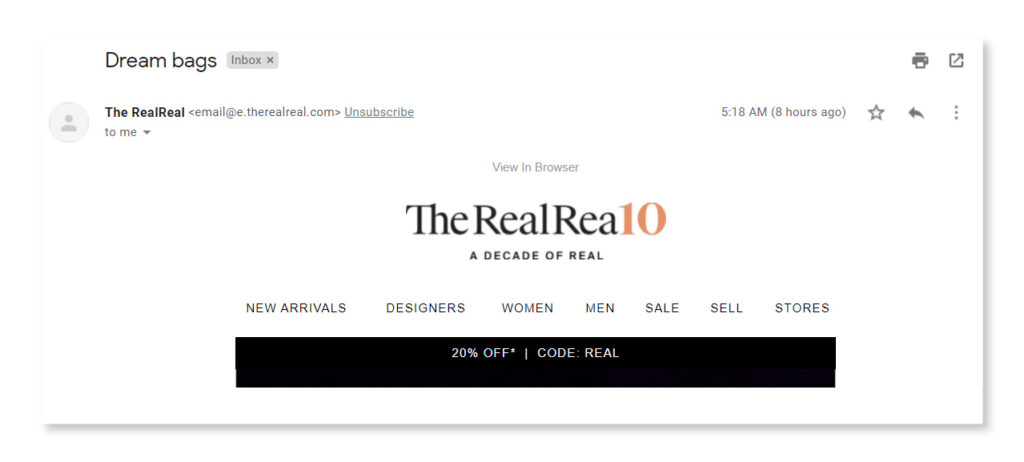 10. Adopt the Use of Social Media Platforms
Social media platforms have now become an important part of our lives. These platforms are now like second nature to us, and businesses produce lots of revenue.
You can also use these platforms to grow your business. Facebook pages, Instagram reels, and YouTube channels can be the best ways to gain attention. These social media platforms also present you with an excellent platform to advertise your products. You can make how-to videos, small introductory ones, videos on how to use your products, and much more. 
Managing all the platforms can be hectic, so we suggest you to use a social media management tool. It will benefit you in many ways, from scheduling your posts to managing all your social media accounts. You can even automate your social media platforms. In a nutshell, adopting social media management tools can make your hectic routine a lot better and easier.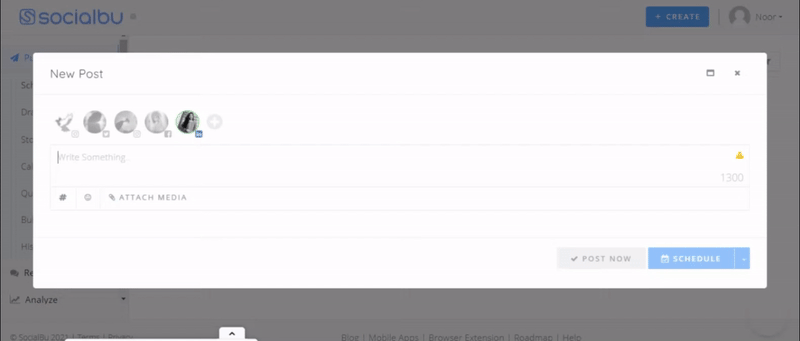 11. Don't Hesitate to Use Free Promotional Tools
If you are a small business and have very limited resources, then there is one thing you must adopt. It is the use of free promotional tools. Never shy away from using these tools, as they can provide you with a lot without costing you anything. 
Free promotional tools can be the best gadgets for marketing purposes. Go for paid tools only if you are sure they will create a significant impact; otherwise, using free promotional tools is alright.
If you have a business website, you can use LinkMngr as a free tool to shorten your links. Also, LinkMngr can provide you with the domain name under the name of your business. Also, with its tracking feature, you always know where your links are being used.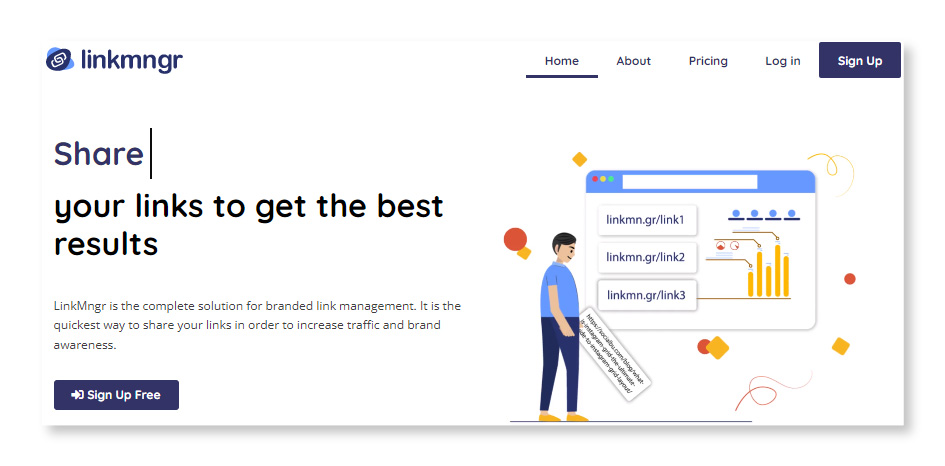 It is one of the examples of using free promotional tools for your business startup that can benefit you without denting your budget. Another example would be using QR codes to merge your traditional marketing efforts with your digital strategy. A QR code generator like the one from Beaconstac can create an unlimited number of quick response codes in just a few clicks for free!

12. Start Blogging
Blogging can be the best option to educate people more about your products and generate leads.
Even if someone has stumbled upon your website and has no plans of stopping there, you can still make them purchase your products. And it is done by your blogs.
Because blogging helps you to establish credibility with them, people can easily get all the information about your products from your blog. And a satisfactory explanation can help them decide and try your services or products. So, you can say that blogging can improve your business a lot more than we think.
It is also a place where you can share other types of marketing collateral, from infographics and images to videos and more, making it a great showcase for what your brand is all about.
How To Start a Blog?
To start a blog, you'll need a website. Even if you post once a week, it can still develop your online presence and improve website visibility.
Once your website grows, you may add a subscribe option and visitors to your email list. It forms a connection between you and your potential customers. Also, blogging provides a great platform to advertise your products, so if you do it properly, it can drive massive traffic to your website.
For successful blogging, you'll need to follow the following steps. 
First, you'll need to find yourself a niche. Choosing a niche for your blog is one of the most important steps.

Focus on creating quality content. I prefer quality over content. It is a conception that a blog with more than 1500 words is just a filler with no information. A very long blog may make the reader bored and grab less attention. But short and precise information can be more informative and attract more users.

It would help if you tried to promote your business in your writing. Most companies use their content to provide 20% of information and 80% to market their products.

Try creating evergreen content. Also, do not forget to update your content equally necessary.

Try to add eye-catching content with some images.
You can get a complete guide on blogging and why is it important here "Blogging vs Vlogging: Which one is better?". 
13. Customer Referral Program
People trust their friends and those who have already used your product. So by creating a referral program, you can get more leads.
The referral system works so that you are offering a discount voucher or points by your end to one who will refer someone else. The more they refer, the more points or discounts they are getting. This way, the referral system can be one of the best advertising strategies for small businesses and the bigger ones.
A 33-month study was conducted by the University of Pennsylvania Wharton School of more than 10,000 customers. It was found that the referred customers were responsible for generating 25% higher profit margins than other customers.
14. Invest in Ads
Generating organic traffic can be a great challenge for you as a beginner and a starter. So, you can use ads to attract traffic.
Banner ads have shown to be beneficial for both small and large businesses in the online advertising market. You can build eye-catching and contemporary banner ads and edit banners in minutes without needing to pay a professional designer. Once you've decided on your target audience and advertising objectives, you're ready to design your ad.
Different social media platforms have different pricing for their ad services. But remember, investing in advertisements can never be a loss. It is the best policy to gain more traffic in a short time
15. Manage a CRM
Email marketing can only work if you send your customers personalized and targeted emails. You can only do so by creating a database of your customers by using a customer relationship management system.
This database may help you send your customers emails containing the content they like and want to see. So, managing a CRM is important and can be one of your best marketing tools.
16. Determine Your Brand's Identity
Your brand's identity can help you promote your business and look more professional. It also provides a consistent marketing platform.
Your brand's identity includes a specific logo for your brand, a motto, and the design of all your assets. Maintaining an identity helps to attract customers easily, and it also creates a unique image of your business, making you stand out from the rest. 
Recently, Mark Zuckerberg changed the corporate name for Facebook, WhatsApp, Instagram, and other apps under it to "Meta." Metaverse refers to a virtual place where users can socialize, work, play, create art, etc.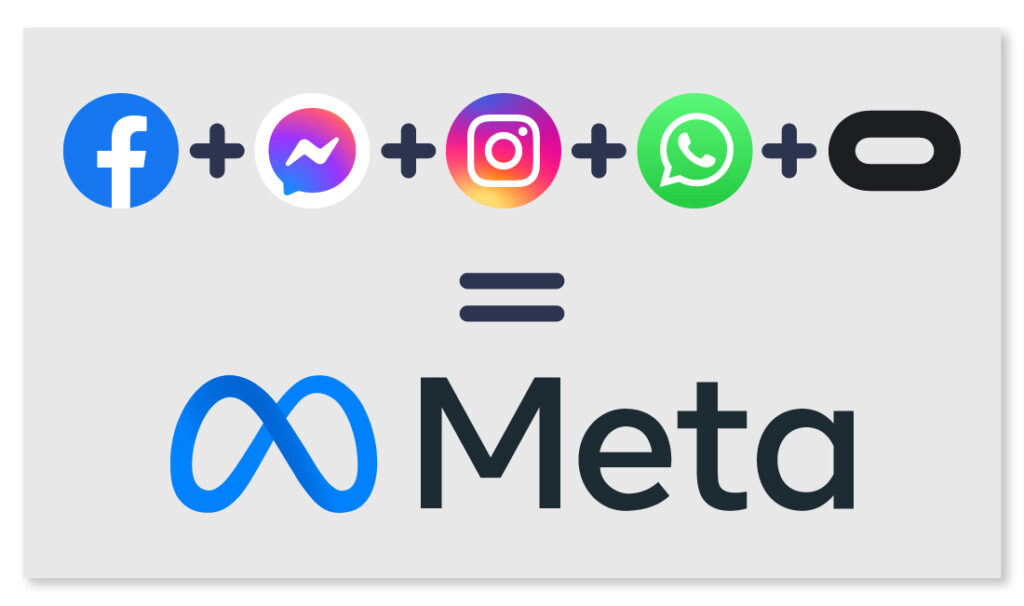 17. Use An Analytics Tool to Track Your Site
If you've never had a website before and have no experience in website maintenance and management, you should use google analytics. This tool helps you track all the users visiting your website, allowing you to keep track of your website's traffic.
Wouldn't it be best if we can suggest to you the best social media marketing tools for businesses?
Here are "20 Top Social Media Marketing Tools For Businesses".
18. Cross-Promotion
Cross-promotion helps you to increase the reach of your business. It means you are partnering with another business similar to your niche. This way, both businesses are mutually benefitting from each other.
It is one of the best advertising techniques for small businesses and startups. This McDonald's and Coca-Cola's collaborative advertisement is an example of cross-promotion.
Image Source: feedough.com
19. Encourage Your Customers to Share Their Experience
Last but not least. Encourage your happy customers to leave a review. Once you've provided your customers with satisfactory service, you can ask them to share their experiences with you. You can also add their experience to your social media platforms or your website. Their review will help you to build trust and confidence in your potential customers.
Do not get offended if someone leaves a negative review. Get back to them as soon as possible with an apology or a complimentary compensation gift by your side. Doing this will develop credibility and a sense of responsibility between you and your customers.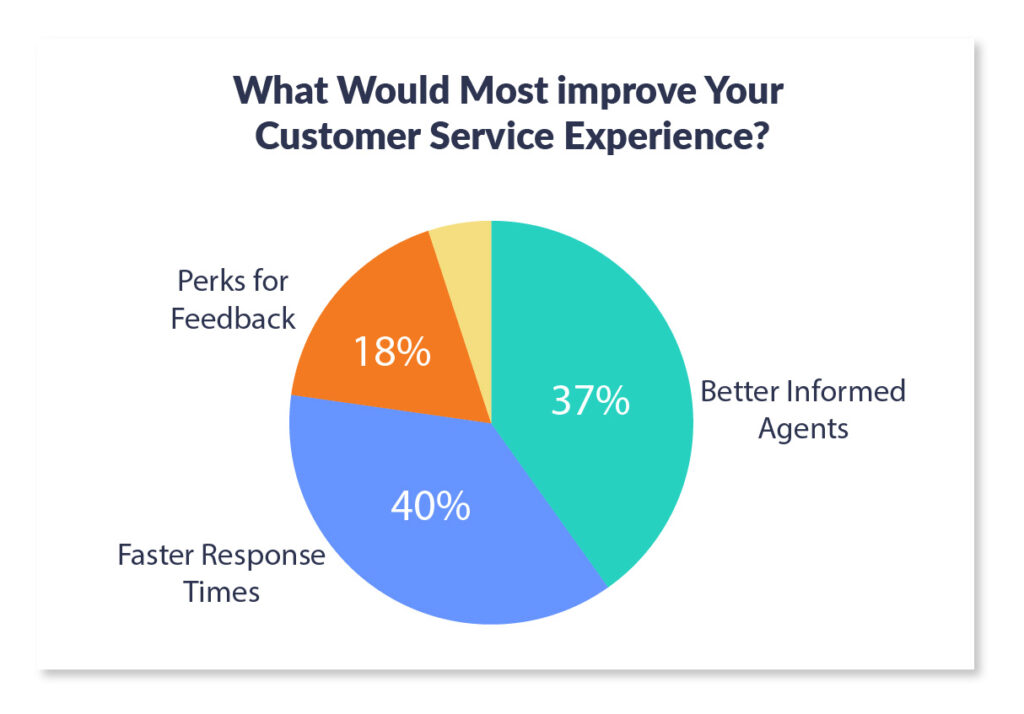 FAQ's
1. How do I market myself as a small business?
When you start a business, marketing is the only thing you should never compromise on. However, building business credibility takes time and continuous effort. For this, you can follow the steps mentioned above to market your small business.
We have specifically gathered these tips because they are best for your marketing strategies within your limited resources.
2. What are the best advertising strategies for small businesses?
Creating business websites and building a social media presence are the best advertising strategies for small businesses anyone can adopt. It is the digital age where people are more interested in what is shown on their Instagram profiles. Therefore, it is more likely that they will ignore your advertising flyers but not a sponsored ad shown on their Instagram stories. 
3. How do I start marketing?
To start efficient marketing, you should first set your goal and budget. Then, you must analyze what is lacking and spend your resources on that. Other than this, it would be best if you analyze what is working best for you and then make it even better. 
Adopt social media platforms and build a continuous presence there. These platforms give a kick start to your marketing and advertising efforts. 
Conclusion
Marketing for a small business is a great challenge. It is mainly because of limited resources and lack of experience. However, you can adopt these low-budget marketing strategies we have briefed in our blog to advertise your small businesses. 
We have discussed it all from creating a brand identity for your business and building a presence on social media platforms. 
The critical point is the online presence. When you have successfully built an online presence, it automatically boosts your marketing strategies. So, you don't have to worry about this now as we have selected the most basic and essential tips you would need to devise the best advertising strategies for small businesses. We hope these will be a productive source for you.