Blogging vs. vlogging has been a conflicting and debatable topic on the internet for a while. Some people claim vlogging is better, and others prefer Blogging. However, it is only a matter of what you are comfortable and confident in creating. If you are great at writing, then blogging is better. And if you are great at expressing yourself in front of the camera or you love video making, then vlogging is the better option for you.
The audience is huge for both blogs and vlogs. In this article, we will discuss exactly what vlogging and Blogging are best for, so keep on reading, and without further ado, let's dive right in.
Blogging vs. Vlogging: Which One is Better?
Which one is better between blogging vs. vlogging has been a popular question for a while now. Many people claim that blogging is better and many think that vlogging is better. However, I think that both blogging and vlogging are great options. It just depends on what the creator is better at making. There are certain things that blogging is better for and other things that vlogging is great for. And I am sure that you can understand which one to go for after reading this whole article. Now let's look at some of the benefits of both blogging and vlogging as this can help you choose one as well.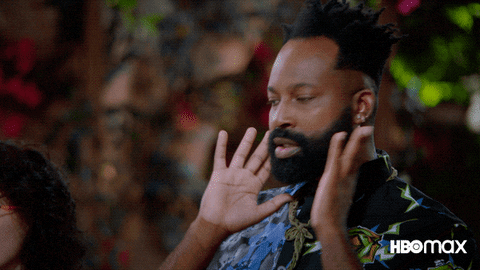 Benefits of Vlogging
Here are some of the amazing benefits of vlogging;
Vlogging offers many different ways to express your ideas and creative skills.
Great source of income once it is established.
It is a great way to build trust with your followers.
Vlogging is a great way to demonstrate your expertise and knowledge.
Vlogs are a great way to keep your memories stored in a visual format.
Vlogging is a fun career with a never-ending viewership.
Vlogs are an amazing way to spread awareness.
With vlogging, you can show your work to the world and even get expert advice for it.
You can build a community of like-minded people.
Benefits of Blogging
Here are some of the amazing benefits of blogging;
Blogging is a great source to drive traffic to your website.
You can create a following for your written work.
Blogging is a fun and creative way for a writer to express themselves while earning good money.
You can build an online identity for yourself as well as for your work.
It drives long-term results once you build a community.
You can polish your writing skills and eventually become an expert writer.
Blogs are a great way for marketing your as well as other people's products and services.
Blogs help convert traffic into leads.
You get to connect with other people.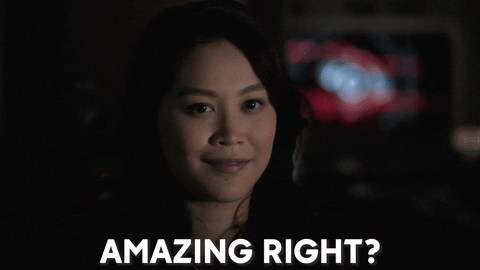 What do You Need to Start Vlogging?
Vlogging may seem simple to start; however, that is not the case. You need to do a lot of research, be consistent, and be patient to make it big on youtube. It would be best if you also kept in mind that these days there is immense competition on youtube.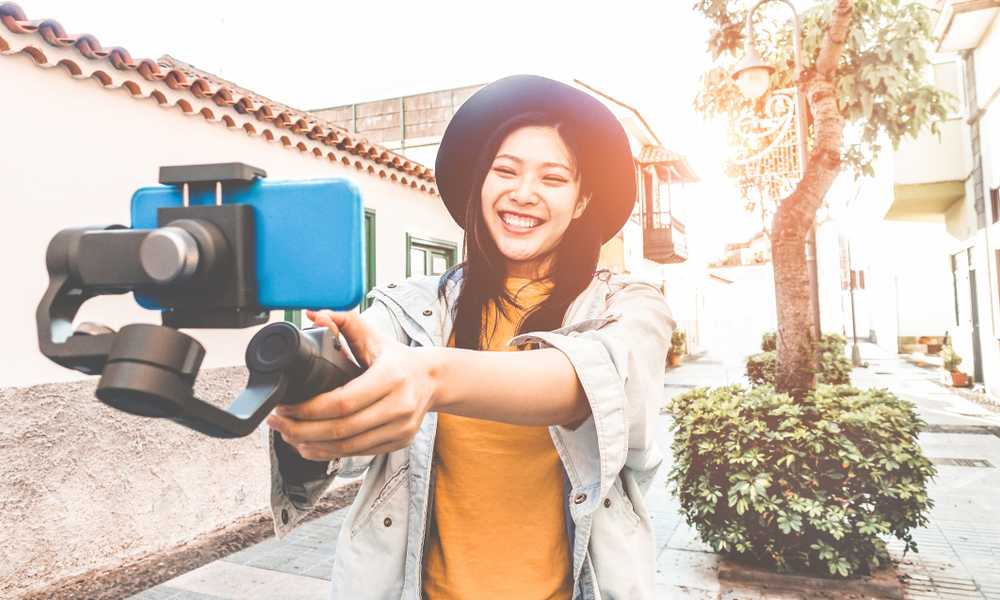 Now without further delay, let's discuss all the things that you need to consider to start a vlogging channel successfully;
1. Choose a Popular Niche.
Choosing a popular niche is essential to gaining a big viewership quickly. So, the first thing you should do is figure out your niche and get a better understanding of who your vlogs are going to target.
Be very careful while choosing a niche. Don't just choose it because it is popular. Choose it if you have enough knowledge about it and you truly love the topic. Otherwise, it would be not easy to make it your full-time career and be consistent.
This is the main secret of being successful on youtube. And we have many big youtube names to prove this point. For example, Lilly Singh is one of the biggest YouTubers these days, with over 14 million subscribers. The reason for her success is that she truly loves whatever video content she makes. She has various styles of videos, but all of them are connected to her main niche, comedy. She wasn't an overnight success, but she eventually made it big on youtube with her consistency and passion for making relatable comedic skits. So, make sure you do the same.
2. Know Your Audience
Understanding what exactly your audience likes to see is extremely important to make successful vlogs. So, after finding your niche, you need to learn more about who your audience is and what they'll like. Try to cater your content to the liking of your audience as much as you can.
3. Choose a High-Quality Camera.
Choosing a high-quality camera might not be essential to start vlogging. However, it will improve the quality of your content, which will attract more viewers. With high-quality content, you'll be able to attract sponsorship and brand deals as well. By doing this, you can surely make a successful vlog channel.
Now, I am in no way saying that you go and straight away invest in a professional camera. But it would be best if you used a good quality smartphone at least. Spend some time familiarizing yourself with how YouTube works. Use the search engine and see what kinds of titles come up. Look at channel pages, thumbnails, and keywords. When you're watching videos, pay attention to how your favourite vloggers are promoting other videos through interactive links or subtitles.
4. Do Not Compromise on the Audio.
No matter how good the content quality of your video is, if the audio is bad, people will avoid it. Scratchy or ear-damaging audio is no=ever a good option. So make sure that the audio of your video is not compromised.
5. Familiarize Yourself With the Platform
One of the most important things before you even start vlogging is to understand and familiarize yourself with how Youtube works. Spend some time familiarizing yourself with how YouTube works. Use the search engine and see what kinds of titles come up. Look at channel pages, thumbnails, and keywords. When you're watching videos, pay attention to how your favourite vloggers are promoting other videos through interactive links or subtitles. All these details will make a great impact on your channel's success if you use them correctly.
What do You Need to Start Blogging?
Here are all the things that you need to consider to start blogging;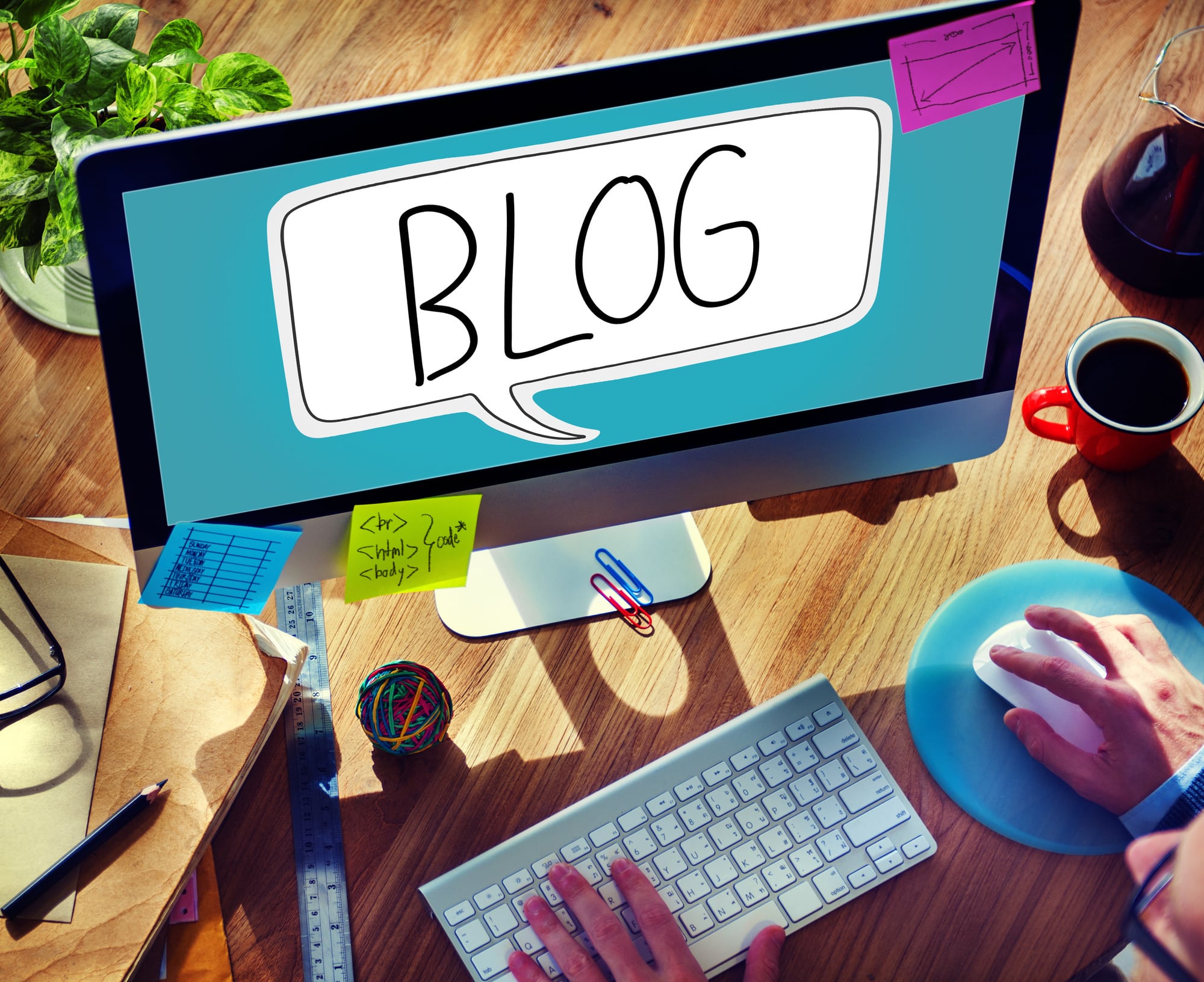 1. Find and Study Your Niche.
Choose and study the niche that you are interested in. make sure that you choose a niche that you know about and not just because that niche is popular. The best advice that any experienced blogger would give you is to choose a niche that you have an interest in. otherwise, it would be very hard for you to keep your blogs consistent for a long time and make blogging your full-time career.
2. Choose a Name for Your Blog.
After choosing your niche and completely understanding and studying it, the next important step is to choose a name for your blog. A great tip is to make your blog relevant to your niche.
Once you have selected which name to go for, you can check its availability. This is to ensure that no one else is using the same name already. Even if the name is taken, don't worry! You can try a different domain extension like, if .com isn't available, try using .org or .net. See if that's available. You can also try adding words like "a," "my," or "the," etc., to your blog name. After checking that the name is available, all that's left to do is to register that name so you'll have the copyrights for it.
Note: You cannot use any spaces or punctuation other than dashes in a domain name.
3. Register Your Blog.
The next step is to register your blog. You can purchase a good website hosting service if you want to upload your blogs on your website, or you can go for services like "Wix" or "WordPress," which are very popular blogging sites. Don't try doing all this technical work yourself, though. It might be "free," but it would be very hard to rank your "free" blog website. So, it is advised to do your research and choose a suitable service.
The best thing about choosing a web hosting service is that you'll be tension-free from all the technical work. Most web hosting paid plans also come with a free domain name which is another plus point. They also often offer a money-back guarantee and customer service too.
4. Write and Publish Your First Blog.
Now, it's time to write, edit, and publish your first blog to make your blog go live on the internet. While you can always make changes to your blogs later, it is best to make sure everything is perfect before the blog is updated. You can use services like "Grammarly" to make sure there are no grammatical errors in your blog. And also check plagiarism to make sure that there isn't any. Otherwise, Google would rank your blog lower in the list.
Tip: make sure that your blog has all relevant details of your topic. The longer, the better. However, it should be interesting for the viewers to keep on reading. It shouldn't feel draggy. You must keep the reader as engaged as possible.
5. Familiarize Yourself with SEO.
While writing your blog, make sure that the SEO is kept in mind. It would be best if you studied what SEO is and how it works even before you start writing your first blog. Understanding SEO will help you quickly rank your blog higher on Google. You will know exactly which keywords to use and how to find them. You'll also understand the importance of meta description, tags, images, etc., as well as much more that helps a website rank on google.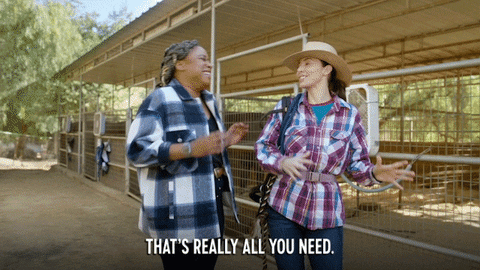 What are Vlogs Best For?
Vlogs are designed to share thoughts, information, experiences, and creative ideas with an audience. It is a way of expressing your creativity and personality in video form and engaging an audience with it. So if you are interested in doing any of the above-mentioned things, then that is what vlogs are best for.
What are Blogs Best For?
Blogs are great for various reasons. They are a form of sharing information, personal life, and creativity with an audience in a written way. Also, blogs are great if you want to practice and share your writing and create a following for your work. With Blogging, you can create a brand and express yourself as a writer. You can also use your blog to promote your business, podcasts, social media profiles, videos, products, and services, etc.
Is Vlogging Better than Blogging?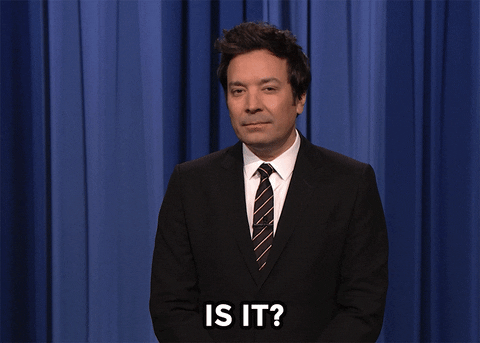 Well, vlogging and blogging are both great options. It just depends on what the creator likes more or is comfortable with. If you are a great writer, then blogging is better. And if you are a great speaker and video maker, then vlogging might be a better choice for you. There is no definite answer to this question as it all depends on what the person prefers.
Blogging vs. Vlogging: Which One is Better for Earning?
Vlogging and Blogging are now considered and have been adopted by many people as full-time careers because of their large audience and sponsors. The biggest platform for vlogging is Youtube which has a global and vast audience. And for Blogging, there are many great options available. The best one creates your website or blog.
Now, creating a vlogging channel on Youtube or making your blog is not that difficult. However, you would need a proper strategy, tips, and tricks to make it your full-time career. Before we get into the details of how you can make money with vlogging or Blogging, you must know that it is not a magical thing, nor would it happen over time. It would take consistency and patience to make it big on Youtube or with your blog because of the intense competition. Now without further ado, let's look at the best ways to make money with vlogging as well as Blogging;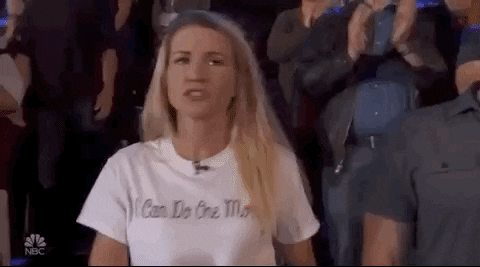 Blogging vs. Vlogging: Advertisements
In Blogging vs. vlogging, creators can get great benefits from advertisements. You can easily make money by letting others advertise their product, profiles, services, or pages on your blog. You can make contracts with advertising clients that are ever-increasing in number these days.
And, for making money with your vlog, viewership will help you get advertisements on your videos. The higher your viewership is, the better paying ads will pop up on your videos. However, all this is possible if your youtube channel is monetized, and for that, you will need Google Adsense. So, once your Google Adsense account is linked with your youtube channel, the money-making process will become very smooth.
2. Blogging vs. Vlogging: Brand deals
These days there are many great brand deals available for both bloggers and vloggers. You just need to make quality content and be consistent with posting. Getting brand deals is probably one of the best ways to make money with vlogging and Blogging. To get the best brand deals, you need to build a loyal following and then reap all the benefits of brand deals.
To grow a community, try making your content as relevant to your niche as possible. Try to make it relatable, interesting, informative, and fun. The more engaging your content is, the more views you'll get. Also, a pro tip to increase your views is to use social media platforms for advertising your youtube channel or blog.
3. Blogging vs. Vlogging: Sponsorships
There is no doubt in the fact that every creator aims to get sponsorships from their favourite brands. And that is absolutely the best way to make money with vlogging as well as Blogging. At first, you should promote your favourite brand's products or services in your vlogs or blogs and make them notice you as much as you can. Eventually, as your viewership increases, the brand will notice you as well. And they would love to sponsor your blogs or videos if they love your content.
4. Blogging vs. Vlogging: Adsense
This one is better for bloggers. Adsense will let you choose where you want the ads to appear on your blogs, and that will decide how many views/clicks it gets. Other than that, you can format the style of the ad to match your blog. Moreover, you can choose categories of the ads you want and even block the ads you don't want. Finally, you earn money when the ads are seen or clicked, depending on the type of campaign.
5. Blogging vs. Vlogging: Affiliate Marketing
Affiliate marketing is also great for bloggers and a popular monetization tactic. All you need to do is the link to and recommend the products on third-party websites in exchange for a percentage of the sale. The commission is paid out based on the clicks on the links.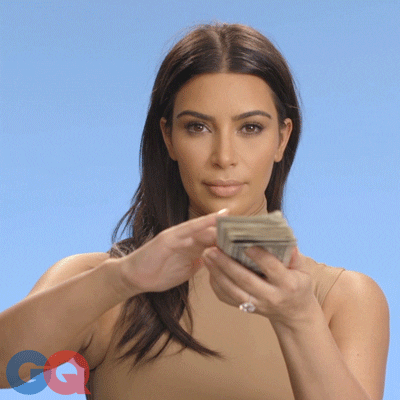 Blogging vs. Vlogging: FAQs
Here are answers to some of the most frequently asked questions about blogging vs. vlogging;
Q. Can you make more money blogging or vlogging?
In Blogging and vlogging, you would need to monetize them to start making money. And monetization isn't difficult for either of them. However, it needs quality content and consistency. After your blog or vlog page is monetized, these things would decide how much money you make;
Your views.
The sponsorships and brand deals.
Advertisements.
Affiliate marketing (for blogs)
Paid courses, etc.
Q. Blogging vs. Vlogging: Which one is better for creating a course?
In Blogging vs. vlogging, creating a course is a great idea for both. Courses that need the learner to read more are better options for bloggers. And courses that mostly require a visual explanation of things are better options for vloggers. Anyhow, creating an online course is beneficial for both bloggers and vloggers.
Q. Blogging vs. Vlogging: Which one is better for creating an online store?
As far as creating an online store is concerned, it all depends on the type of content you are best at making. If you have great writing skills, then you can create and connect an online store on your website where you post your blogs. And for vloggers, you can add the link to your online store in the description box of the video. However, if you have an option to add an online store on the same website where you blog, then the results might be better. This is because people would have easy access to the store as well as your blogs.
Q. Why are vlogs popular?
Well, the simple answer for why vlogs are so popular is because the majority of people like to consume content in a video format. People love watching videos. The video format is just really easy to digest and understand. This point can be proven with the real-time analysis that currently shows that over 91,000 videos are watched on Youtube in a second. I mean, youtube is the most popular website on the internet for a reason, right?
Other than that, vlogging is a career choice of many people these days because of the low startup cost and the option to work on your terms. You can even start vlogging with no budget at all, you'll simply need your smartphone, and you can use free editing software.
Another huge benefit of live vlogs is the ability to broadcast events in real-time. Live streaming also gives a chance for the community to interact through live chat. So the huge audience and ease of making vlogs are what makes vlogs so popular.
Q. Why are blogs popular?
WordPress is the most famous blogging channel in the world, with over 91 million posts each day. So, there isn't a doubt that blogs are super popular. Blogging has really evolved into a favored, ideal, and preferred career, and rightfully so. You get to work on your terms, and you can express yourself with your words; however, you like. Other than that, you can also create paid courses and do affiliate marketing to earn a full income from Blogging.
Creating a blog is very simple as well, and the best part that attracts many people to make blogging their career is that there is no budget needed. It's also a great chance to expand networking opportunities. Companies these days also benefit a lot from blogging by generating leads, increasing traffic, or boosting sales. Furthermore, you can advertise your services through a blog, or you can even open up your online shop. There are plenty of opportunities for blog monetization. All these are reasons why blogs are so popular these days and have been for a while too.
Conclusion
Now, as we have discussed in our article Blogging vs. vlogging both are great for specific things, and both are preferred by different audiences. There are different ways to earn money and popularity with vlogs and blogs; however, one thing that both bloggers and vloggers need in common is consistency as well as hard work. Being passionate about your blogs or vlogs is the only way to turn it into a full-time career and reap all the benefits. Another important thing is to create high-quality content. For blogs, high-quality content means how valuable your information is, and for vlogs, it means how clear and visually appealing the video quality is.
Now we hope that you can easily choose which one to go for now between Blogging vs. vlogging after going through this article and looking at what vlogs and blogs are best for.