For employers, social media has changed how they hire and retain employees. It allows them to gain insight into potential candidates' interests and backgrounds, enabling them to make better hiring decisions.
Companies can also use social media to share employee success stories and foster community within their teams.
With all of this in mind, below are 7 ways you can use social media to land your dream job in 2023.
How social media has changed the recruitment and labor markets
For several years now, social media has had a revolutionary impact on the recruitment and labor markets.
Job seekers now have access to unprecedented connections, exposure, and opportunities on platforms such as LinkedIn, Twitter, and Facebook.
Not only does it allow them to network with potential employers and share their skills and experiences online, it also gives access to job postings that would otherwise be hidden.
The ability to advertise jobs and search for talent has never been more accessible or efficient, with millions of job postings popping up daily on social media platforms.
Employers can use these platforms to create effective recruitment campaigns that reach potential candidates faster than ever. At the same time, job seekers can tailor their resumes and portfolios to suit their desired roles.
Create an original profile and resume
The internet tends to have a homogenizing effect on job seeking. This tends to mean that over time, most people end up having some version of the same thing–a Linkedin profile, resume, etc.
This applies to how people design their Linkedin profiles, send emails, the kinds of questions they ask in interviews, their resume design and structure, and so much more.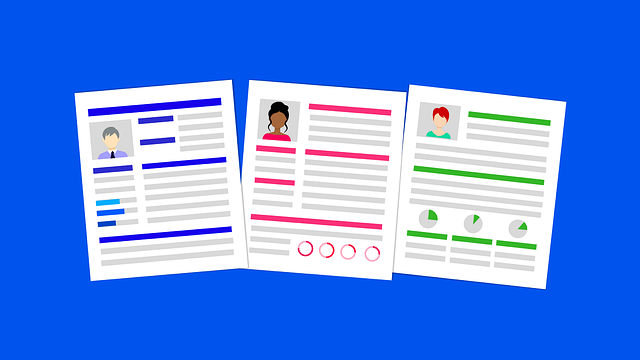 Creating an original profile that reflects your personality and makes you stand out is essential to stand out from the crowd.
Don't be afraid to showDon'tyour skillset, interests, or hobbies; these will make you unique and help employers remember who you are.
Join professional groups on Facebook and Slack
A great way to make connections and network with potential employers is to join professional groups on Facebook or Slack. These are often industry-specific, so you can easily connect with professionals who already work in your desired field.
You can also use this as an opportunity to ask questions and get advice from experienced professionals.
These groups are a great way to showcase your knowledge and insight before an interview takes place and essentially make a sound, controlled first impression on potential employers.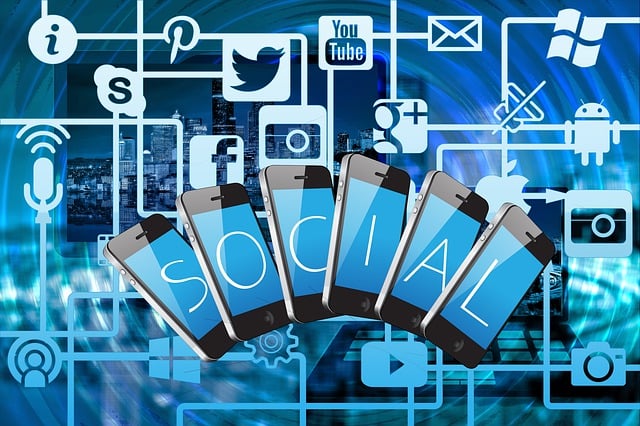 If you're interested in joining a professional group, take some time to research the different types of groups available and find one that best suits your career goals.
If you want to get into project management, you could join a project management group and start participating in discussions.
Start a blog or create content for your portfolio.
Content creation is one of the best ways to demonstrate your knowledge and experience on social media. Whether it's an online blog or portfolio with examples of past work, having an online presence will help employers get to know you better.
It also gives potential employers an overview of what type of person they're dealing with – their values and interests – which can be very useful when deciding if you're the right fit for the job.
Start posting content related to your industry as soon as possible, as this will give you a more attractive profile that stands out from other candidates.
Keep your posts relevant and exciting, as this will catch potential employers' attention.
There are many ways you can create content for your portfolio or blog: a website, an ebook, videos, or podcasts.
By creating content regularly and sharing it on social media platforms such as Twitter, Instagram, or LinkedIn, you'll be able to get noticed by employers looking for new talent.
Cultivate a professional Linkedin profile
Linkedin matters, and if you have been neglecting it, it's time to start taking it seriously. A great profile could be the difference between landing that dream job or missing out on a chance to work with your ideal employer.
Make sure to update your Linkedin profile regularly and use it as an opportunity to showcase what makes you unique from other candidates.
Include links to articles you've written, podcasts you've been featured in, or videos of presentations and talks you've given.
It will let your employers better understand who you are and assess if you're the right fit for their company.
Follow companies you want to work for
Following the companies that you would love to work for is a great way to stay on top of the news, job openings, and events.
Use this as an opportunity to research their company culture, mission, and values – all of which can be used in an interview or when networking with potential employers.
You can also use the information from these companies to create content related to your industry and show off your knowledge. Again, this is a great way to demonstrate your interest and expertise without applying directly for a job.
By following companies on social media, you'll also get early access to job postings and any other opportunities available at that company.
Mayou'lle you consistently engage with the posts they make – comment, like, and share – as this will help you stand out from the crowd.
Showcase your work
If you have a portfolio or blog, don't forget to link or include it in your social media profiles.
Landing a job in 2023 is about showcasing your skills and managing your brand. A carefully curated portfolio will give employers an idea of what type of projects you are working on. It will give you an idea if they would be interested in hiring you.
Creating articles, tutorials, or videos related to your field is also a great way to showcase your expertise.
Sharing these posts regularly can help establish yourself as an industry expert. It makes employers more likely to hire you for their team.
In addition, try connecting with other professionals and ask them for feedback on your work. It will help demonstrate that you take the initiative and are open to learning from others. These are essential qualities when looking for a job.
Connect with industry experts and influencers
Connecting with industry experts and influencers can help you make valuable connections. It can open up new opportunities in the future.
Follow people who are working in your dream companies and interact with their content by liking and commenting on posts. It will let them know that you are interested in their company. You may also demonstrate your field knowledge by engaging in conversations about related topics.
Ideally, you want to add them to your followers list as well.
Building relationships is key when using social media for networking. Make sure to follow up with people you have connected with, thank them for their advice, and keep in touch. You never know when these connections might lead to a job opportunity or help you get your foot in the door.
Conclusion
Using social media to land your dream job is possible if you're willing to put in the effort. You will find a great job by following your dream companies. Also, don't forget to create an original profile and connect with industry experts and influencers.
Good luck!