Why are the correct Twitter post sizes and dimensions important even in 2022? Twitter has again changed its size guide for its posts. So, if you still know the 2:1 aspect ratio as the optimal size to post, you are missing it. Twitter is one of the biggest platforms where you can share your opinion in less than 280 characters.
Users tend to share their thoughts with or through an image. When you represent your ideas visually, people understand them more. Also, a post with an image is likely to get 3x more engagement than the one without an image. It explains the importance of posting the correct size; otherwise, the platform can reject your submission also.
With the revised interface and algorithms, this blog focuses on the updated post sizes and dimensions for Twitter. In addition, with the post size cheat sheet, we will also share some tips to market your post sizes and dimensions properly.
Apart from image sizes, it would only be better if you knew the right video size and dimensions, too, right?

Interesting reading:
Twitter Video Length Limit: Ideal Length, Size, & More
Twitter Post Sizes and Dimensions for 2022
Twitter offers the recommended size for its profile photo, header, and post images. Not following the recommended standard size can ruin your images or posts.
Below is brief information about the Twitter post sizes and dimensions.
Twitter Profile Picture Size
The aspect ratio should be 1:1.
The recommended image size is 400px X 400 px.
The maximum file size should be 2MB.
The formats allowed are PNG, GIF, and JPG.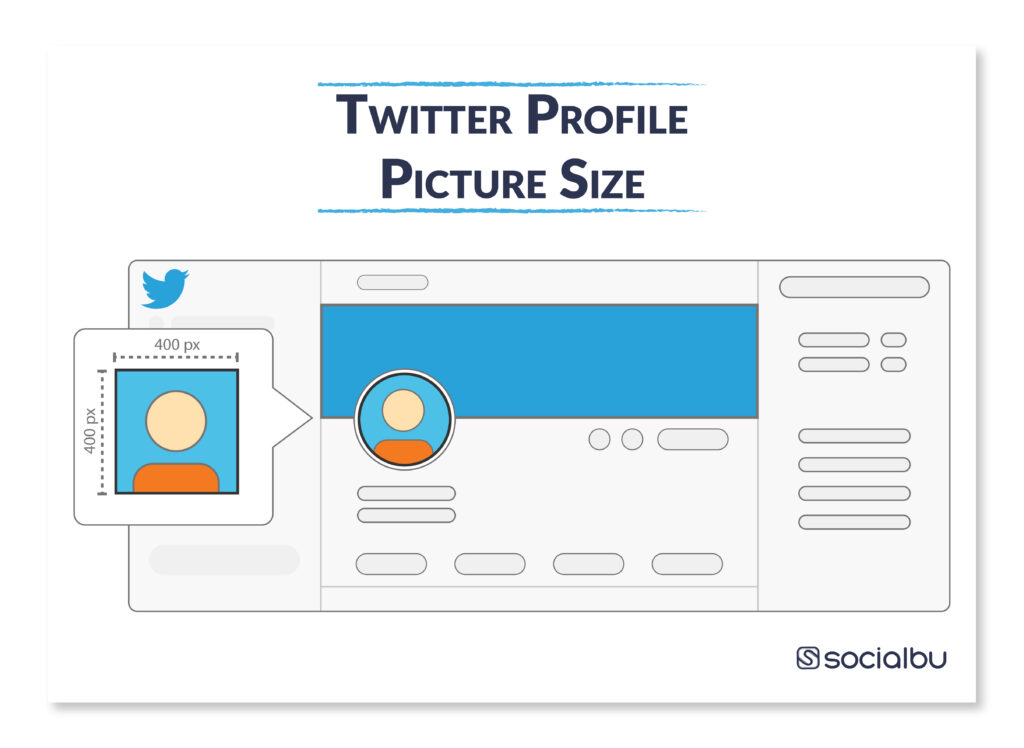 Twitter Header Size
The aspect ratio should be 3:1.
The recommended image size is 1500px X 1500px.
The maximum file size should not be more than 5MB.
The formats allowed are PNG, GIF (not animated), and JPG.
Note: You can no longer crop the Twitter headers now.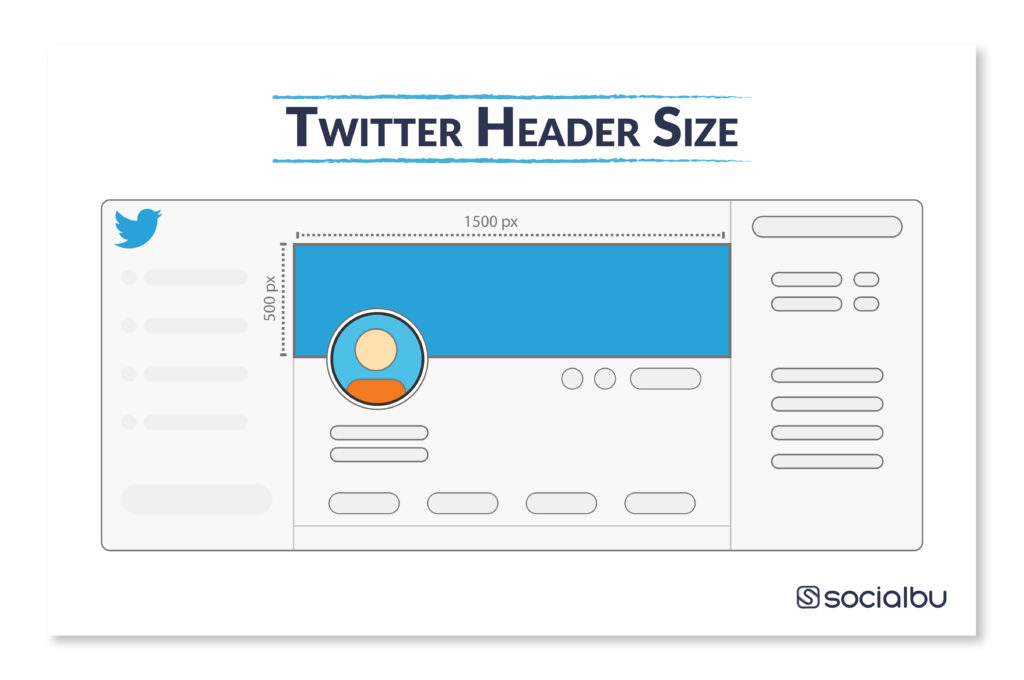 Twitter Post Image Sizes
The aspect ratio should be 16:9.
The recommended image size is 1200px X 675px.
The maximum file size allowed for images and animated GIFs is 5MB. It can also be extended to 15MB if you post directly from the Twitter website.
The formats allowed are JPEG, PNG, and GIF only.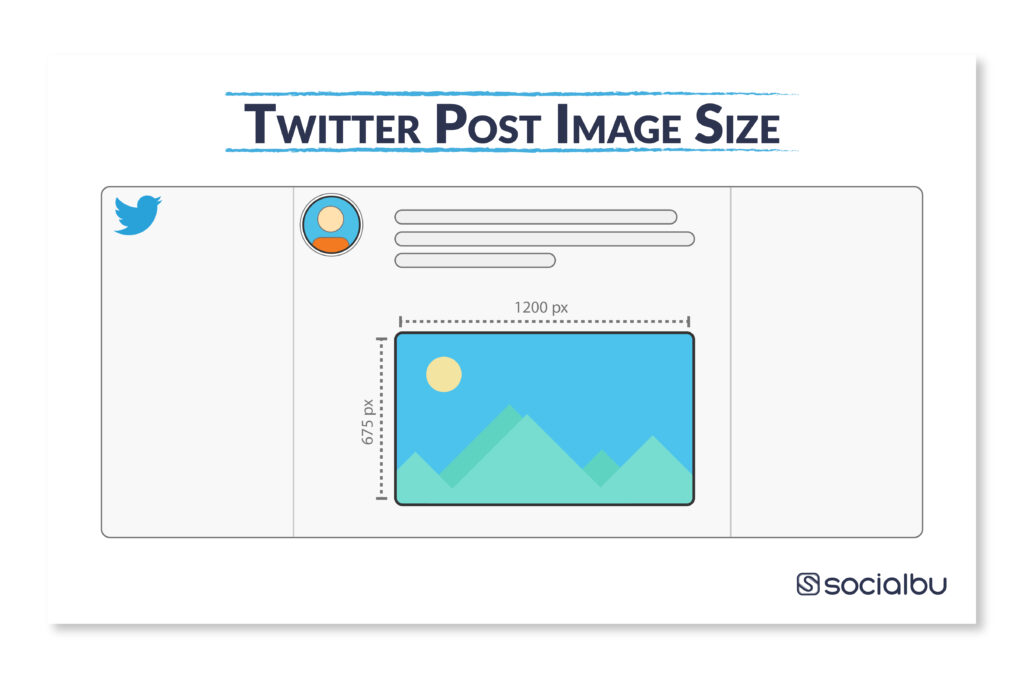 Twitter Fleets Size and Dimensions
The recommended image size is 1080x X 1920x.
The formats allowed for images are PNG and JPG.
MP4 videos should have a maximum length of 30 seconds, and their size should be 512MB.
The text fleet allowed characters are 280.
Some Tips and Tricks for Twitter Post Sizes and Dimensions
For Twitter Profile Picture
For better brand recognition, we suggest you use a single profile picture for all your social media accounts.
Using a clear and professional image of yourself for your profile is best. Also, it would help if you try to have a solid background for your profile picture or one with minimum distractions.
Use a logo as your profile picture only if you are a business or company.
A profile picture is almost the first thing a user sees on your profile, so it must be spot-on. Your little effort to have a perfect profile image can go a long way for you.

Interesting reading:
How to Grow from 0 to 1000 Twitter Followers
For Twitter Header
First, you must choose a Twitter header that describes your business, brand, or niche. The header must be self-explanatory to build your online presence.
The second thing is that you should keep in mind that your profile picture will cover a small portion in the bottom left corner of your Twitter header. Meanwhile, try to keep that portion of the header blank so nothing gets hidden under the profile picture.
Also, your Twitter header should be compatible with all devices like mobiles, tablets, or desktops for a better impression. It means the header should have a flawless display regardless of screen size or dimension.
For Twitter Post Images
One of the most important things is that before posting the image on the original account, test the image or images on a personal account first. This way, you can note and correct the errors, if any.
Use multiple devices to test the images in different screen sizes and dimensions. But if you are short on time, you should test the images on a mobile device. Because people generally access social media platforms on their mobile phones.
Keep the important stuff of your images in the centre. It is important because Twitter might crop the edges of your images. So, it can save you extra efforts to optimize and upload the images again.
You can post four images in a Twitter post at once. If you upload two images, they will appear side by side. Their aspect ratio will be 7:8.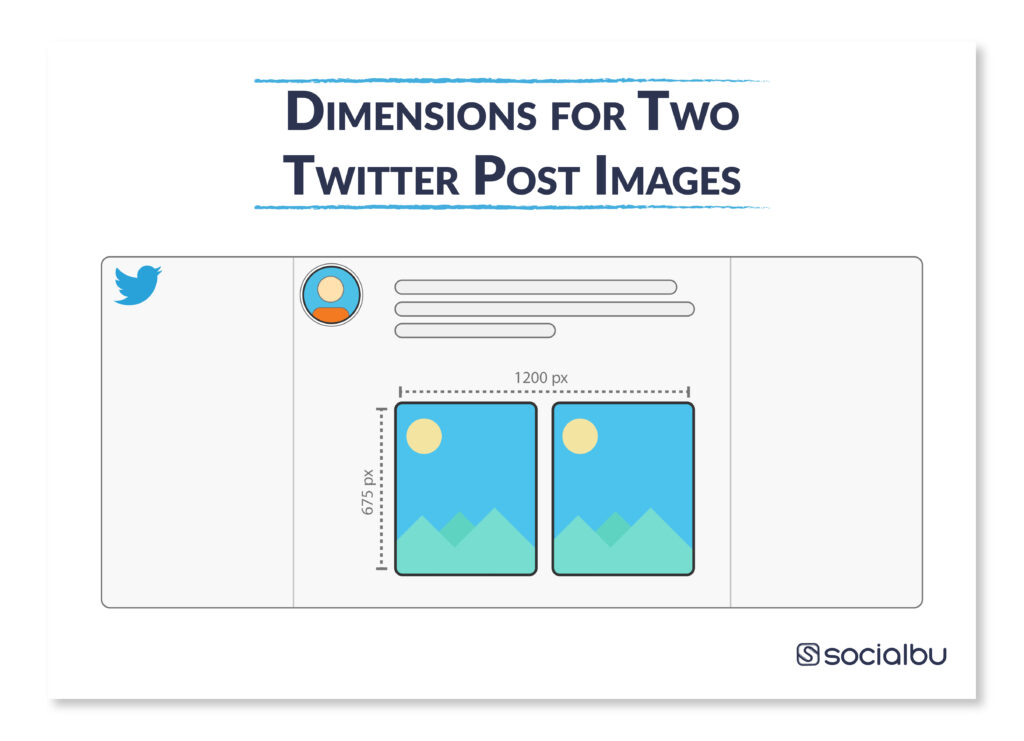 If you upload three images, one image will appear larger than the other two. It is because the aspect ratio of the larger one will be 7:8, and the smaller one will have an aspect ratio of 4:7.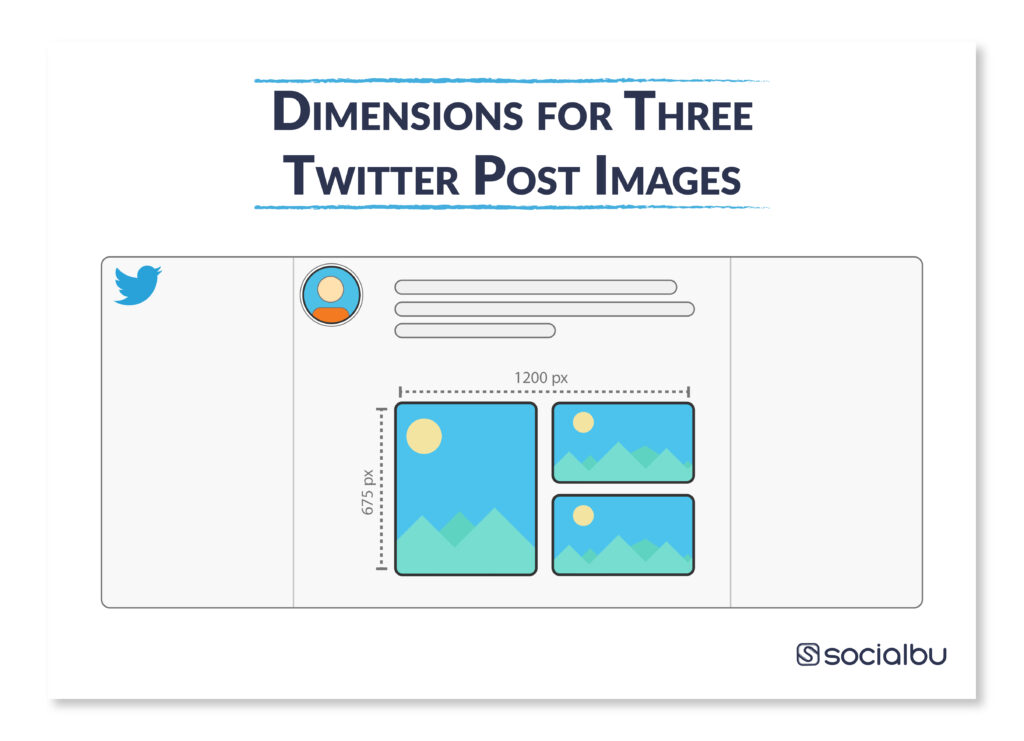 And if you upload four images, these will appear in a 2×2 grid with an aspect ratio of 2:1.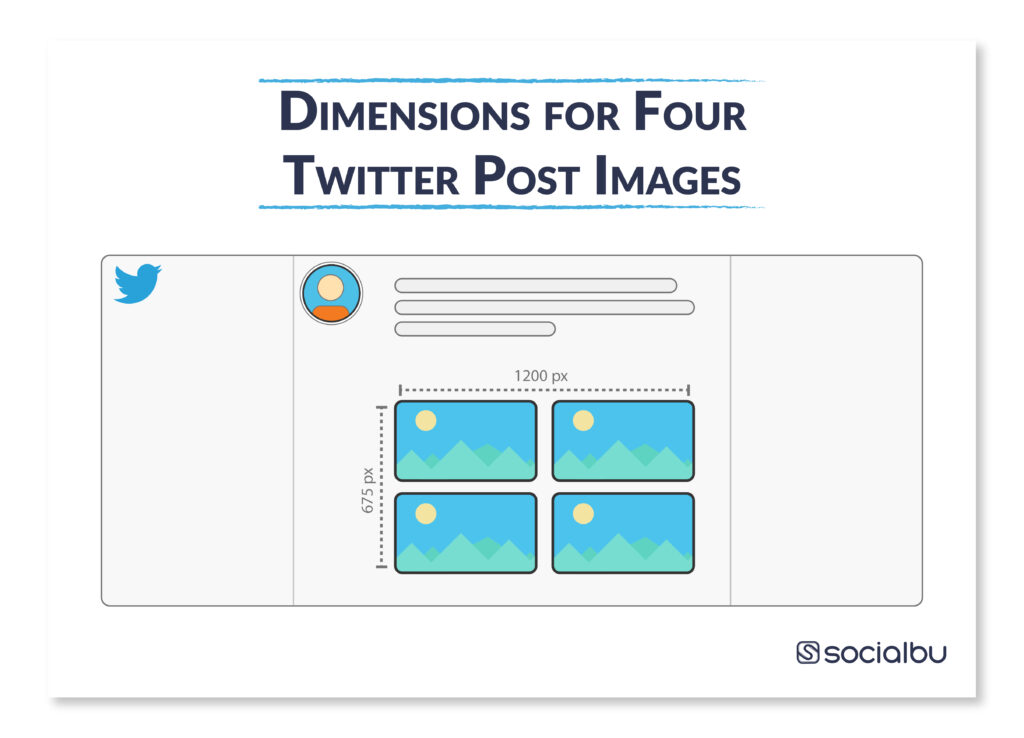 Schedule Your Twitter Posts with SocialBu
With the proper knowledge about Twitter Posts sizes and dimensions, we have another thing for you. You can create and schedule your Twitter posts with SocialBu.
Just choose a plan and start automating your social media platforms.
To schedule a post with SocialBu:
First, log in to your SocialBu account and open the Publish tab.
Then select the Scheduled option and then click the "Create" button.
Next, choose your Twitter account and create a post.
Schedule the post at your desired time then.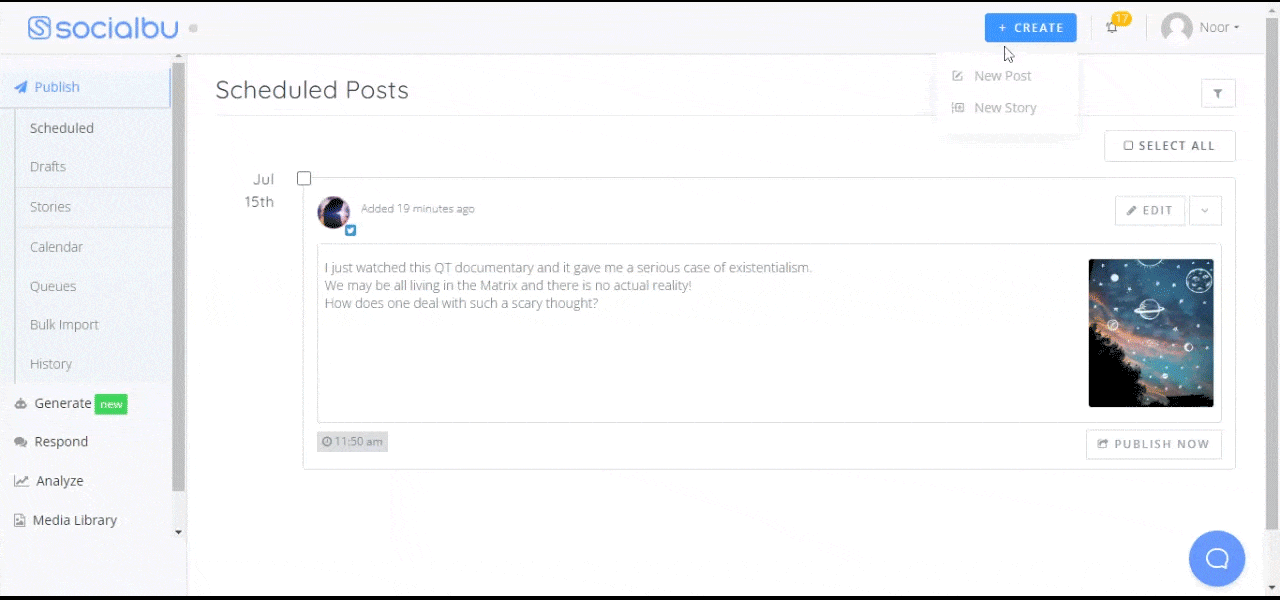 Interesting reading:
What is the Best Time to Post on Twitter using SocialBu?
Twitter Threaded Replies
Other than scheduling a tweet with SocialBu, this tool offers many features you can adopt to enhance your experience further. For example, with SocialBu, you can schedule threaded replies to your tweets.
Twitter has a word limit of 280 characters for its Tweets, but if you have something more to say, you can add Twitter threads to your tweets. These will show as threaded replies in the comment section of your tweet.
With SocialBu, when you create a tweet and want to add threaded replies, click on "All Options."  It will open a box with the option to add threaded replies.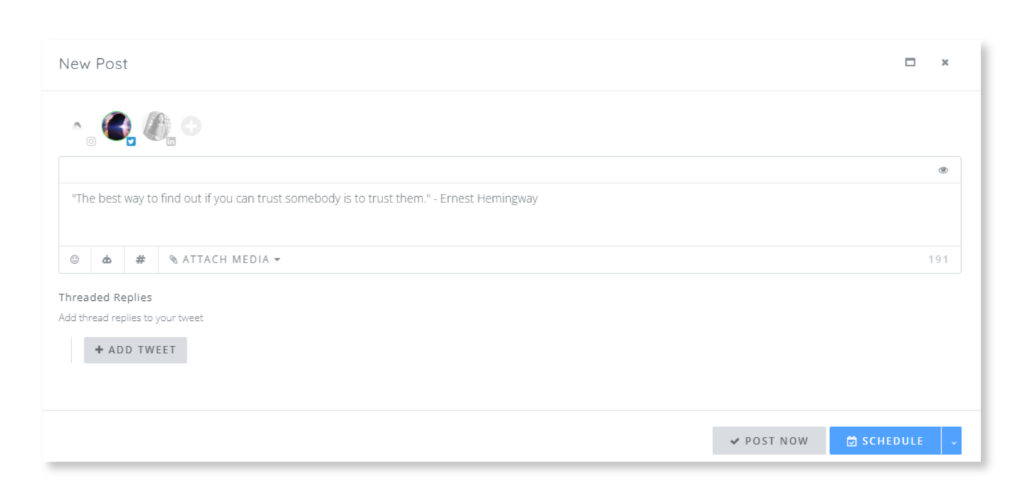 Interesting reading:
How to Schedule Twitter Threads on Mobile
Preview Your Tweet
You can also preview your Tweet before publishing or scheduling it with SocialBu. For example, when creating a tweet, you can see an 'eye icon' in the upper-right corner. Click on that, and it will show how your post will look on your feed after publishing.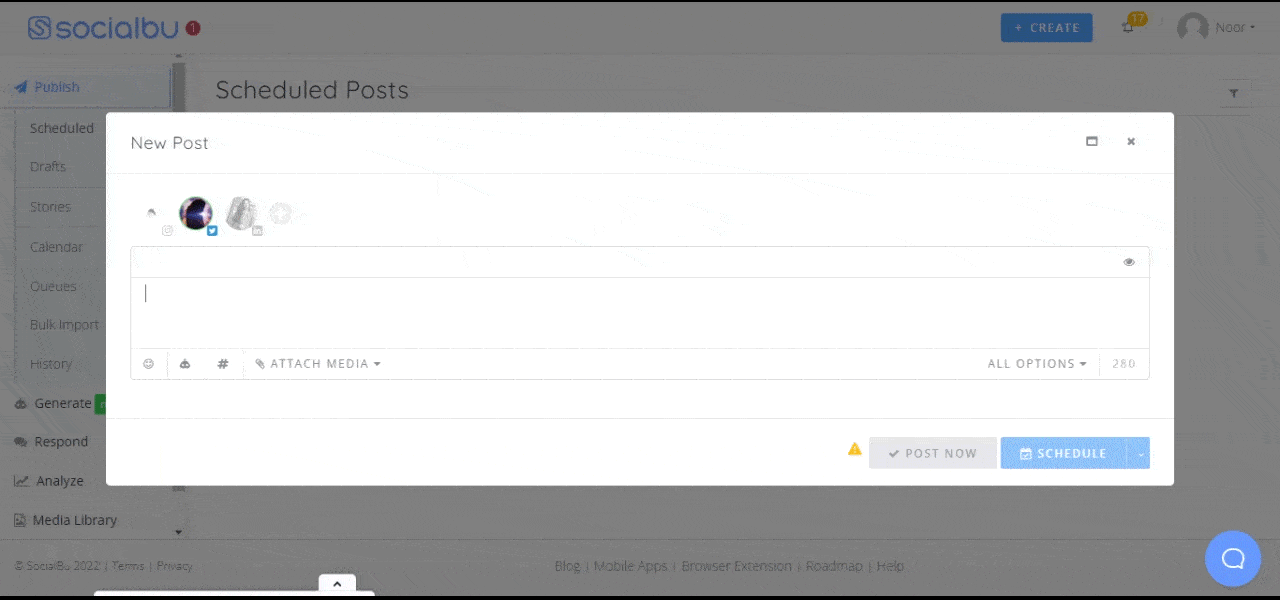 Draft Your Tweets
If you do not have any complete framework for a tweet, but you have just an idea, you can plan a tweet and draft it. So, you can complete it whenever you want from the Drafts folder.
AI Generate Content Feature
It is the newly launched feature of SocialBu. The AI generates tweets or short posts for you automatically.
It also works for LinkedIn posts, Instagram captions, and small posts. Just select the account and mention the topic. Then, the AI will generate a post for you.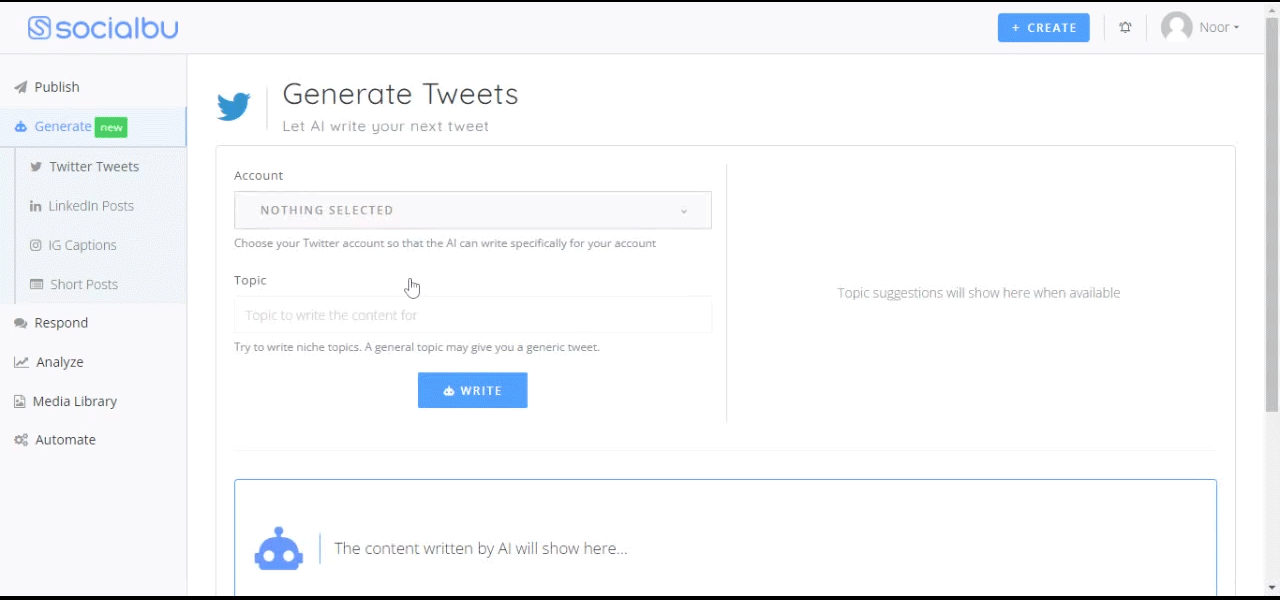 Interesting reading:
How to Use SocialBu's AI Content Generator for Your Social Media
Conclusion
Are you making the most of your Twitter posts when posting images? If you aren't, you may be limiting the reach of your social media posts. You can find all the right directions already in this blog post.
We also know how important it is to ensure your images are sized correctly for your social media posts. So, what are you waiting for? Post some of your images on Twitter with the correct image sizes and dimensions!
Do you want to know how you can make the most of your Twitter videos too?

Read here:
How to Use Twitter Video for Marketing: The Ultimate Guide in 2022