A decade ago, the role of a social media manager might not have been as important as it is today. Because such is the reach of social media that almost all the companies across the world perform many of their business activities through social media. Now, to handle such a powerful media, companies want skillful individuals. So who exactly are those people?
A quick glance below at Google Trends shows there is a sudden rise in interest in the term called "social media manager" over the last few years. This new emerging term is becoming exceedingly popular over time.

It wouldn't be wrong to argue that every company or business today has someone who would look after their social media. It could be anyone – a special team or a dedicated person, or even just the founder himself. Whoever that specific one is, we call them "Social Media Manager".
So when you look at it from that angle, you might think "what's the big fuss – anyone can become a social media manager?!" You would think that it is an easy task but no, the case is not that simple. To be a good, or let's say, an awesome Social Media Manager, it is necessary for you to learn and master some (or all of these) skills.
Social media management has evolved over time and became an intricate role that strives to make a business achieve its strategic targets. It has become such an integral job that it cannot function independently or in isolation within the company.
In fact, many experts argue that it isn't even a job at all anymore; all social media responsibilities and tasks are collective responsibility of everyone at work place. According to Amy Crow, Indeed's communication director:
"Social media skills are increasingly required across all roles. We are seeing an increased demand for social savvy candidates across the business – from human resources to product to customer service. In addition, we're seeing this demand span many levels, from executive assistants to senior vice presidents."
In today's rapidly changing market, it doesn't matter if you are a social media team member or a dedicated social media manager, there are certain skills which you must possess in your arsenal.
Below are the skills that an awesome social media manager should have.
1. Writing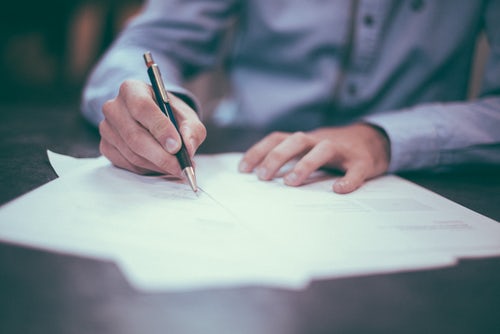 If you were in graphics, it's logical to say writing skills aren't necessary. However, for a social media manager, one should have a good grasp over the language and the ability to express him/herself in writing. While it might be true that your social media manager may not be directly involved in writing stuff like blog posts, he'll be definitely communicating with your customers on social media – and 99% of this communication will be done through writing. A social media manager with excellent writing skills can be highly resourceful for the company. How? Because, with fine writing skills:
you are able to clearly convey an idea.
you are able to maintain a consistent voice when writing on behalf of the company.
you can clearly express his passion and excitement for the business or products(s) through his writing.
you can maintain high level of professionalism and avoid embarrassing grammatical or spelling errors. 
2. Graphics production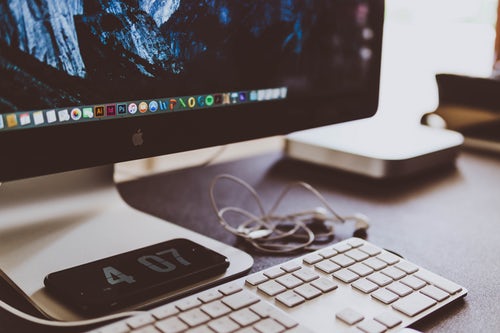 According to a top market influencer Jeff Bullas, articles which have images receive 94% more views than those without. Similarly, Tweets which have images receive 18% more clicks than those without images, and according to a recent research from Wishpond, photo posts on Facebook get 120% more engagement than the other types of posts.
For businesses which are targeting females, millennials and teens – images are extremely important. Visual platforms follow and target these demographics – for instance, Pinterest and Instagram – require a near-constant influx of high-quality, original images.
Due to these very reasons, it's highly critical that your social media manager has these skills to conceptualize and create captivating images for your social media and blog posts. I am not saying that all social media managers must demonstrate advanced skills in Photoshop, but at least, a good eye and basic knowledge about design and the ability to edit images is somewhat necessary.
According to Jay Baer, your ability to think graphically is more important than technical design skills:
"There are a numerous software packages available which help in creation of simple and disposable social media images; so this shift in job skills is less about producing graphics than it is about thinking graphically."
3. A solid understanding of SEO and content marketing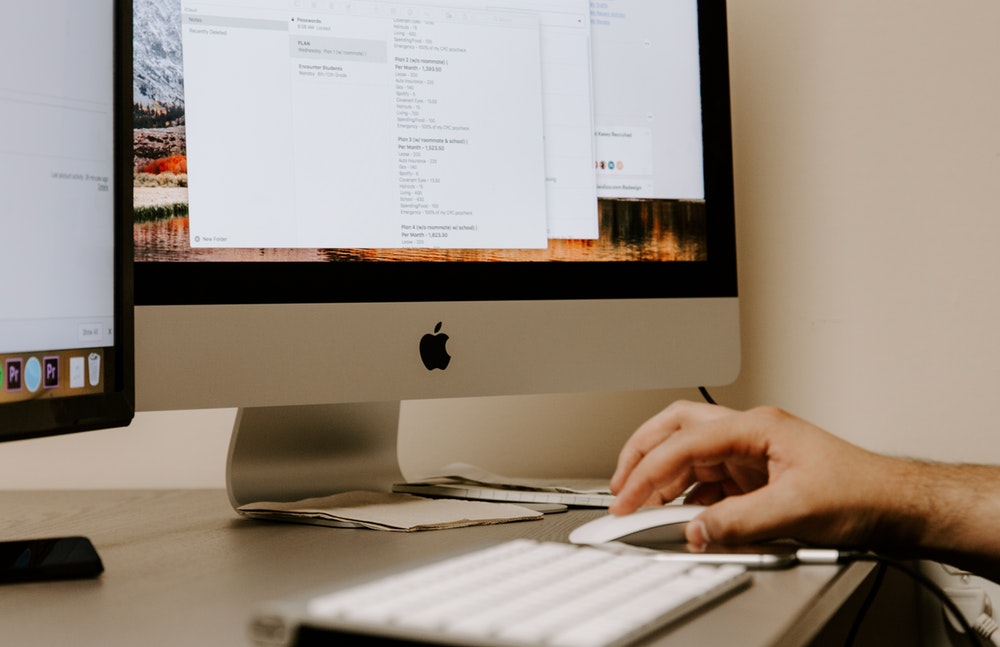 As a person who is involved in the day-to-day promotion, management and distribution of blog content must possess a solid understanding of SEO and content marketing. He should have a strong knowledge of social media content, how blogs fit into search rankings and how all content is operated within the business's marketing funnel.
While it's true that social signals may not have a direct or significant impact on search rankings, it's indirect effects are irrefutable. A social media manager should understand the significance of engagement and reach on social media; its impact not only on referral traffic and revenue, but SEO as well. Remember, content is the keystone of your SEO strategy, and the social media manager is the gatekeeper and booster of much of this content.
How is your blog content promoted on social media?
Does he/she really understands the relation between exposure on social media and increased search rankings?
Does he/she knows how driving traffic to the company's website can impact the end results? 
How he/she responds to these questions matters a lot in your business's online success.
4. Customer Care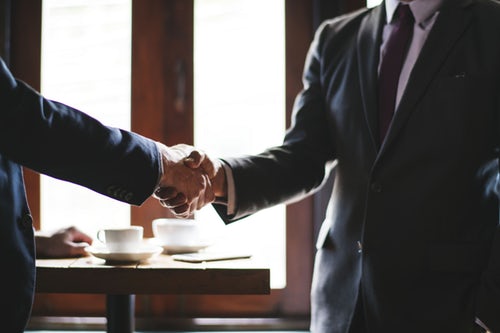 There is no secret that the efficient way to get in touch with the brands these days is through their social media. Posting clever sayings, captivating images and inspirational content will only get you so far if you're not responding and satisfying customer-service queries. You can't just blindly broadcast your content and not reply to the mentions from your customers. You have to take care and help your customers in every regard.
Always remember this line:
"Being helpful is more important than going viral!"
A quick response to customer questions and complaints, and the ability to move difficult questions offline are all critical aspects of social customer service. All successful social media managers have this realization that social media presence is brand's face online – each and everything they say or do on social media is a direct/indirect representation of the brand – for good or for bad.
Also, by adopting a customer care attitude, you are collecting valuable golden points for being helpful and those, in turn, might convert into a word of mouth promotion about your brand. It will also help you bring better engagement and higher reach.
5. Analytics knowledge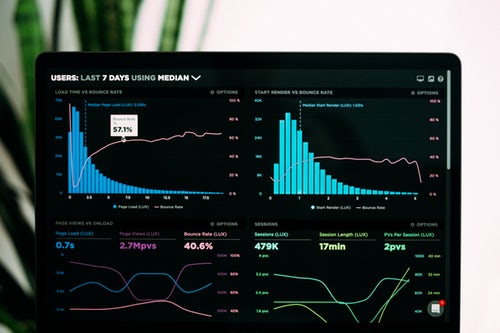 How to quantify your overall social media strategy i.e. are you doing well in comparison to last month? And if you don't know it, then how can you improve it?!
By using the term, "Analytics", I am talking about both social media metrics (e.g. likes, comments, shares, etc.) and business metrics (e.g. conversions, traffic, revenue, leads etc.). Smart social media managers understands both types of metrics and tie them together to provide an overall view of business goals in comparison with social media performance.
A highly skilled social media manager is sort of a guiding light in your business when it comes to quantifying your performance across various social media channels. Because he/she knows all the insights of these social media metrics and can apply analysis to decide which ones are resourceful for your business. So reading and interpreting of data is a 'must-have skill' for social media managers.
6. Digital advertising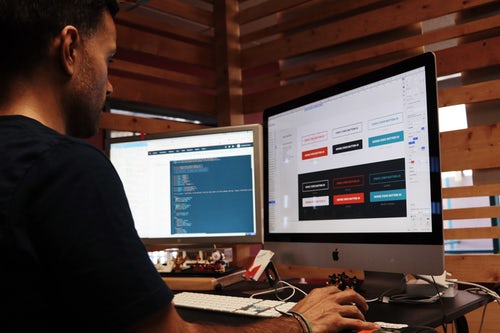 Assuming you don't have a dedicated advertising role, your social media manager will need to have experience with paid social ads (or at least the willingness and passion to learn). 
Social ads may look like traditional ads, but they have their own unique opportunities and challenges. Unlike traditional magazine, TV or newspaper ads, social ads are competing directly with content created specifically for the user from friends and family members. Despite this challenge, social ads also offer the ability for unprecedented targeting and the ability to take advantage of online word-of-mouth marketing. A social media manager must have a good understanding of how social media ads can be utilized to take benefit of these opportunities and to scale their organic social media effects.
7. Designing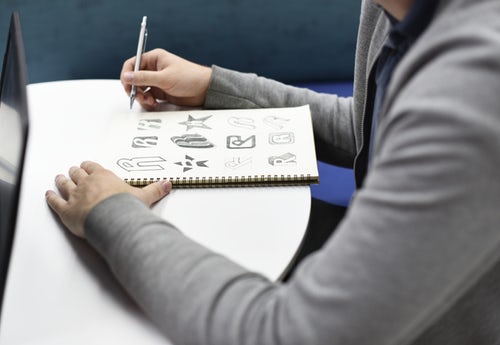 Many recent studies have proved that social media posts rich with creative images have successfully outclassed content that has more text but less images. According to BuzzSumo, blog posts and articles with an image every 75 to 100 words get twice as many shares as articles with fewer images.
Beyond shareability, images also improve the chance of your audience retaining the content you share. According to Brain Rules, people remember approximately 65% of a message when it is wrapped with a relevant image, compared to just 10% without. Even attractive text can have a significant impact on getting your customer's attention. How? Well, the text has a visual element for many platforms – you can choose color, alignment, font, alignment, and in many cases, you can fill it with emojis or other symbols. If you design these elements well, it will surely enhance the visual dimension of your posts by making them clearer, more effective, and more engaging.
And no one is demanding a flawless design on Twitter or Facebook i.e. you don't have to be a champion designer to be an effective social media manager. But it's good to have a basic understanding of designing – particularly the ability to quickly whip up visual content that looks professional; can help you tremendously in running an effective and engaging campaign.
8. Video Creation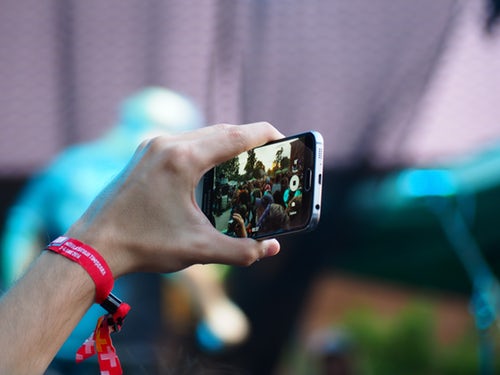 Video creation is undoubtedly, the most efficient and important way to reach your audience. According to a research by Cisco, more than 500 million people watch videos in Facebook every day. And it is estimated that in four years from now, video content will hold almost 80 percent of all consumer traffic. So social media managers must know the art of creating compelling content.
Some prominent type of Social Media videos mostly include:
Brief informative video processing text
Live videos of all social media platforms i.e. Facebook Instagram etc.
Short, animated picture without sound i.e. GIFs
Instagram, Snapchat, Facebook stories 
Short stop-motion videos
Instagram videos
Again you don't have to be a 'guru' to start with; just a little knowledge about the right tools can make video creation tasks extremely easy. And for live videos, you need to work on your public speaking skills because you would be featured in your live video so you have to look confident, comfortable and presentable in the eyes of your audience.
9. Solid communication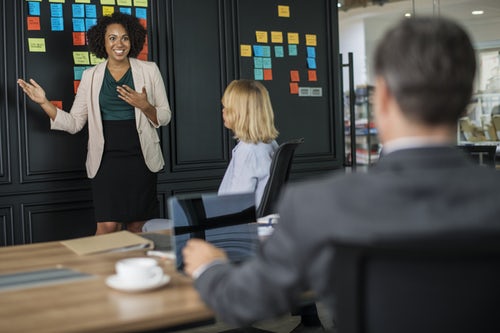 The most vital role of any social media manager is the ability of how well he can communicate. His/her primary job is to connect with all sorts of people whether it is outside the organization, in person with a team or across the internet through social media.
There would be times when your social media manager will be keeping the management informed, the team motivated and customers engaged. It can be done with great impact; only if he knows how to present his/her ideas and for that, solid presentation skills, both verbally and written, are needed.
While it's difficult to find a person who is a 'master' in all the above discussed 'skills', if the social media manager is passionate and curious towards learning and can aim to become good – he/she will surely become a great social media manager and a valuable asset to thier company.
---
I would also like to hear your views about other skills that you think are extremely important for a social media manager? Also, would you be up for sharing some resources related to refinement of those skills?