You must have seen several marketing automation trends, whether you are running a public relations agency, a digital marketing agency, or providing PR services. The industry became prominent during the mid-2000s as the Internet became more accessible to households.
Within the last decade, we witnessed a massive evolution of technology that has affected all aspects of our lives. The rapid growth of online shopping and social media has transformed how we shop and purchase products. Businesses and organizations can breathe a little more freely with marketing automation.
Its early stages heavily revolved around email marketing. That has since advanced to the use of AI, sophisticated chatbots, or hyper-personalization. These tools handle tedious phases of the marketing process, saving valuable time and resources for business owners while collecting essential data.
Learn how 8 marketing automation trends in 2022 can help you optimize the growth of your business in this article. Let's begin.
Trend#1: Effective Marketing Campaigns
Since an early age, marketing tactics have been a part of our lives, and their visibility has only increased with the Internet era. This constant and all-surrounding noise makes it easier for people to filter out which campaigns they engage with or ignore. A key benefit of automation is its extensive data collection. It not only finds the core demographics but tracks their behaviors as well.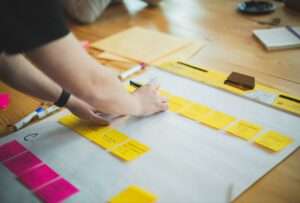 It includes valued products, user retention, and how customers find a business and its products. The compiled data helps in manufacturing campaigns that are not only engaging but highly effective, too, delivering it to the right people at the best time. This collected data can also generate new leads and expand your customer base, no matter whether you are running a business that develops an event management system, provides customer support, or focuses on delivery services.
Trend#2: User Retention
As an entrepreneur, gaining new customers costs more than retaining the existing ones. As a result, brands are likely to emphasize understating the journey of users who don't make transactions and remain anonymous when browsing their websites.
Businesses need to track these journeys to increase growth and turn unknown users into repeat customers. In addition, it can create a better customer experience, which causes higher revenue growth.
Brand loyalty is just as important as it is to the business. 84% of people consider online reviews as reliable as a friend's recommendation and more believable than advertisements alone. Companies need to keep their customers happy. They can engage with a genuine thank-you for positive reviews.
Address negative reviews too so that users feel understood. This active engagement creates stronger brand loyalty and builds trust between the company and its consumers, both repeat and new.
Pro Tip: For awesome marketing and communication solutions you can also utilize the services of a Public Relations Agency. This will really help you in making effective marketing campaigns.
Trend#3: Personalized Content
In 2022, experience is everything, and personalization is the best way to curate a good, long-lasting impression. Dozens of emails flood inboxes daily, many of which go ignored. Adding someone's name to a mailing list is no longer enough. When considering a purchase, users look for a brand that provides a high-quality product and a unique experience tailored to their needs.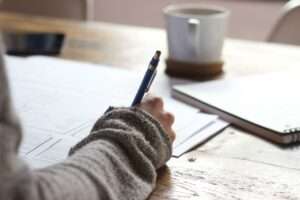 This marketing automation trend handles the first step with user data and complex target audiences. Next, businesses can design more creative campaigns personalized to individual customers with more free time. Then, they can add new campaigns to the automation software and deliver them in an efficient and timely manner.
Trend#4: Advanced use of Artificial Intelligence
Artificial intelligence has become one of the most potent tools. Today's businesses can take advantage of this if they're looking for a way to optimize their operations further, grow as a brand, and increase profits.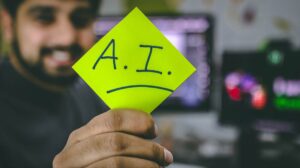 AI's primary goal is to reduce human errors. It also aims to automate processes that, if done manually, would take a lot of time and effort. AI has many abilities–from processing massive amounts of data in a short time to creating content that's easier to comprehend by people to support security or CRM.
In 2022, businesses that want to increase productivity and profits will invest more in the latest AI technologies. As a result, new jobs will have to be up, and new roles will emerge from assessing the transition to the AI environment.
Trend#5: Omnichannel Marketing
There's no doubt that customers want an excellent service experience these days. As a result, they use multiple channels whenever they want to engage with a business and base their purchase decisions on the quality of this engagement.
For this reason, businesses must attempt to be accessible through various platforms and channels. It allows them to keep in touch with potential customers that otherwise might be unreachable. With omnichannel marketing, you can unify all communication and reach your customer with more relevant marketing messages based on where they are in their customer journey.
Powerful marketing consistent on all channels used by a business is crucial to making the customer journey cohesive. The data needs to follow the customers wherever they go, and they must get a consistent experience. As a result, businesses should switch to an omnichannel approach in 2022.
Trend#6: Chatbots
Chatbots are taking over communication with the customers for the right reasons. Customer chatbots can offer a wide range of services to visitors. It includes answering questions calmly and walking first-time visitors through the onboarding process.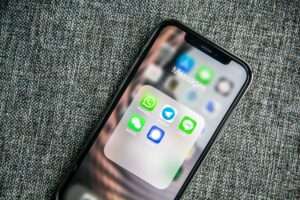 Market statistics prove chatbots can answer around 80% of the users' standard questions. It's important to note that there's no concern over chatbots possibly replacing human employees. Professional staff still need to address more complex issues.
Chatbots can reduce costs and speed up response time to customers' most common problems.
If you're a business owner and want to leverage the power of a chatbot for your benefit, there are some best practices that you might need to consider. For instance, it's worth personalizing your chatbot by giving it a name, image, and a cheery but professional personality.
A chatbot should talk as much as a human as possible to avoid making customers feel like they're talking to someone indifferent to their problems. Last, keep in mind that you should always be honest and inform people they're talking to a bot.
In 2022, businesses should stop one-way communication with customers and switch to having meaningful and valuable conversations with them.
Trend#7: User Data
In 2022, marketing requires access to data showing how well your digital marketing strategy works for your target audience compared to all other uses.
With the help of information, you can make better and more informed decisions regarding the design of your website or your calls-to-action (CTAs). That is why upgrading the user data with quality scores is undoubtedly a rising automation trend.
If your business could automatically score regular and potential leads, this information could significantly impact your sales and marketing teams' performance. They could focus on your qualified leads, meaning the potential future customers. Everything would be based on data when deciding about further marketing efforts.
Your website designs and CTAs would get tailored accordingly and result in higher conversion rates, more leads, and more sales for your business.
Trend#8: Social Media Marketing Automation
Businesses looking to capitalize on social media should pay close attention to another automation trend in 2022, social media marketing. There's no doubt that social media usage continues to grow each year and won't slow down soon as more people gain access to social media networks.
More and more people are joining various social media channels, including Instagram, Twitter, and Facebook. These have become the best places to engage leads and familiarize them with your brand. To stay relevant as a business, you need to focus on posting helpful content, and you need to do it often.
And that's precisely where automated social media marketing comes into play. It allows you to create posts well in advance and then schedule them to publish at a specific time and date.
When you automate your social media marketing, you can save time and use it to focus on other vital projects. In addition, you can't follow 2022 marketing automation trends without automating your social media campaign.
In Conclusion
As an industry, marketing automation continues to grow expeditiously. It's developed into a 3.6 billion U.S. dollars industry by 2020, and experts foresee it to continue its upward climb, possibly tripling in value by 2027.
Adopting the right marketing automation trend is an all-around win for business owners. It is time-saving and also creates tools to develop its brand effectively. In addition, they can choose to focus their efforts on one tool at a time by emphasizing user retention. Brands can also explore other possibilities, such as using intelligent and human-like chatbots or trying omnichannel marketing.
These tools and opportunities allow them to reach customers in an innovative and personal way while providing a top-quality service.