ContentCal, a user favorite, will, unfortunately, discontinue its services on 31st March 2023 and merge with Adobe Express. This news has left users scrambling for a replacement tool which is why they are super worried.
If you were their customer and now wonder what to do, you have come to the right place.
The best option to go for now to make social media management as effortless as with ContentCal is SocialBu, and this article will tell you why you should give this innovative tool a chance.
Now, without any more delay, let's get right into the details.
Why is ContentCal Discontinuing?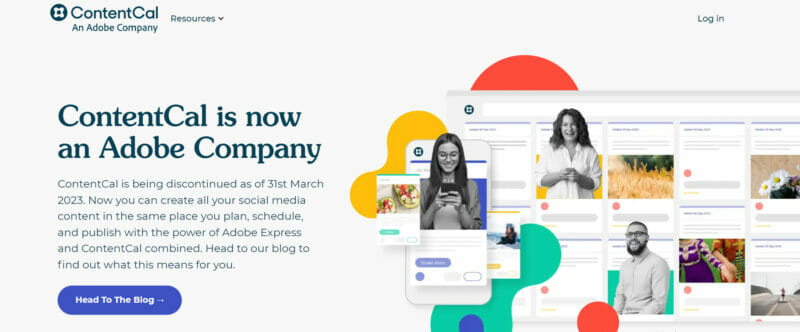 ContentCal is closing down entirely as of 31st March 2023. It was acquired by Adobe in December 2021 and is now officially merged as Abobe express's scheduler. So, unfortunately, after 31st March, the users won't have access to the platform either.
Nevertheless, ContentCal suggests its users try Adobe Express, a marketing and content creation platform. The reason is that it has some features quite identical to ContentCal.
What to do next?
ContentCal suggests Adobe Express, where you can schedule your content, Plan, and publish it. However there are many valuable features that ContentCal offers, but Adobe Express needs to. No need to worry, tho!
We have an excellent solution for you.
Read on to find out everything about SocialBu, an all-in-one social media management and scheduling tool that offers features as excellent as ContentCal.
SocialBu is one of the emerging social media scheduling tools focusing on reducing users' time spent on planning and management activities. In addition, it allows you to schedule and publish content across all extensive social media networks from one place, regardless of the number of social media profiles managed.
So, doesn't it sound like it deserves a shot? If you still don't think so, keep reading, and you'll find out why you should try SocialBu as the alternative to ContentCal.
What do you get with SocialBu?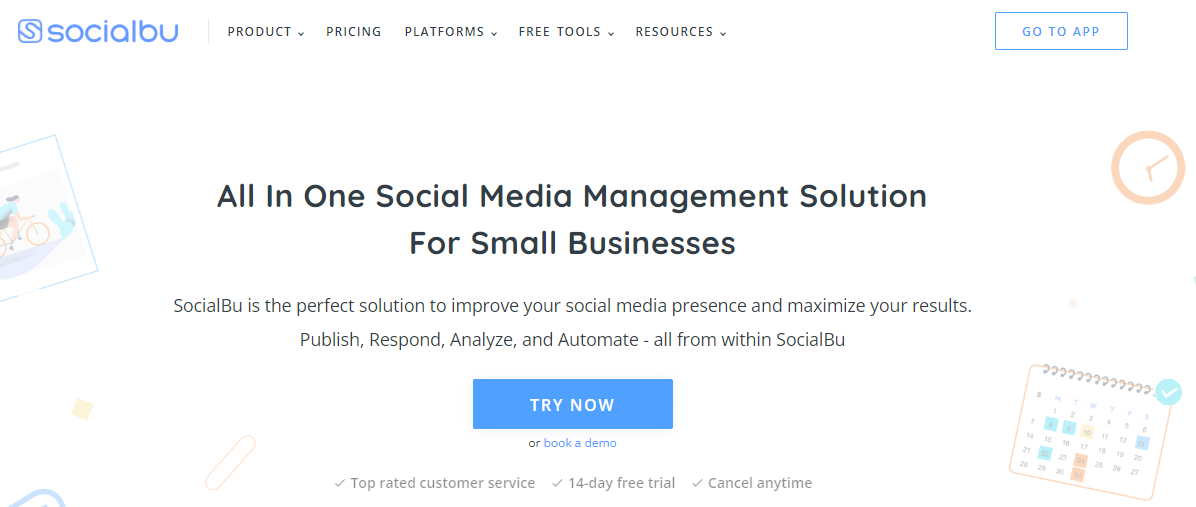 SocialBu is one of the user's favorite tools for social media management and scheduling. Well, the reasons are many.
It offers many advanced features and is super easy to use. It helps you effortlessly automate post scheduling, monitor social media, publish across multiple social channels, and AI content creation.
Some of the most helpful features that SocialBu offers, but Adobe Express doesn't. These are all the features that you get to have with SocialBu that you won't if you go for Adobe Express;
This tool offers a unified inbox that is time-saving and convenient. It connects all of your social media inboxes into a unified dashboard. It is a beneficial and hassle-free feature as it lets you see and engage with all your social conversations from one place.

The social media monitoring feature helps you keep track of all social conversations. Along with that, it monitors keywords, accounts, and hashtags that are relevant to your business. They are great for time-saving and increasing your efficiency.
Finding relevant keywords and hashtags takes a lot of work. However, SocialBu can handle it easily by monitoring the trends, relevant hashtags, brand mentions, etc. All this helps you to keep up with the trends and offer better services to your clients.
With SocialBu, you can easily automate every social media step. Such as sending an automated reply, notifying an external service whenever a new social media post is published, etc.

Are you one of the Twitter fans who like to post on the social media giant every day? If yes, scheduling Twitter threads might make your Twitter content management more accessible and time-saving. This feature neither ContentCal nor Adobe Express offers shows you that SocialBu earned a golden point here.

The most helpful feature that SocialBu offers is the advanced post insights that let you know where your followers are converting from. You can effortlessly measure your Instagram engagement rates and know your top-performing posts. The analytics feature will also let you know when your followers are the most actively engaging with your account.
Pricing
Besides the great features mentioned above, the pricing is also affordable, with their basic PlanPlan starting at only $15.8/month (Yearly Plan). Of course, a 1-month free trial is a cherry on top.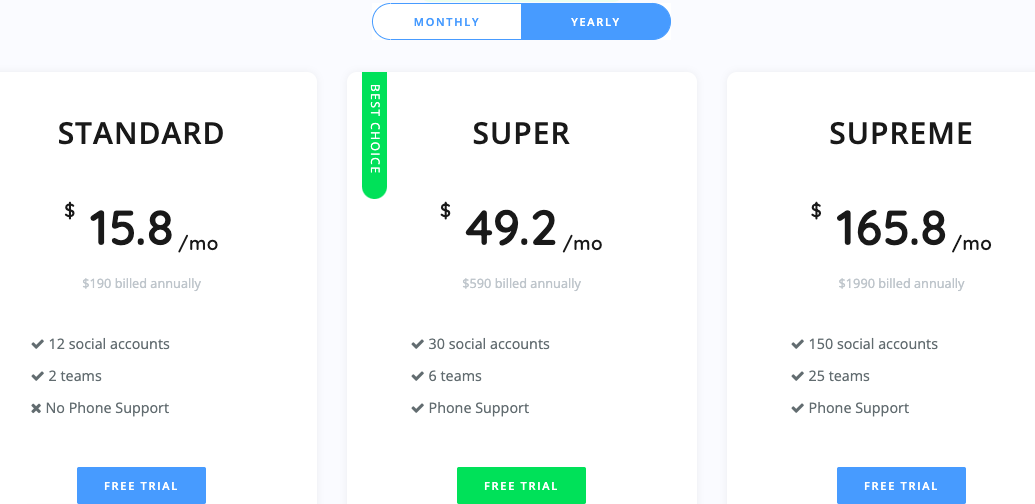 Supported Platforms
You can easily manage following social media platforms with SocialBu;
Instagram
Facebook
Twitter
LinkedIn
Google My Business
Conclusion
Overall, SocialBu is a very different tool from Adobe Express. Both tools are meant for different tasks and offer many things that the other doesn't. It all depends on your requirements.
However, if you want a tool that is pretty much the same as ContentCal, then SocialBu is worth giving a shot. SocialBu is the solution for enhancing your social media presence and making the most of your results.
Many users love it as it saves a ton of their time and hassle. So, no need to be worried about ContentCal discontinuing now; you have your savior SocialBu.
Try SocialBu now for free and look at how your social media planning and management becomes effortless, enabling you to take your social media accounts to the next top level.