While the principles of Marketing may remain constant for the foreseeable future, the tools and concepts of Digital Marketing are evolving on a yearly (if not monthly) basis.
With thousands of AI applications in development globally, it's only natural that digital marketing strategies will also be heavily impacted by the innovation that comes with them.
Hence, you should be briefed on how the industry is being changed by pioneers already applying Artificial Intelligence to their Digital Marketing processes and where these initiatives are performing best.
What is Artificial Intelligence, simplified?
Put plainly: Artificial Intelligence is the ability of computers to think and learn. As the progression of these learning abilities has taken place, computer programs have begun to understand and mimic human minds with higher accuracies.
More complex algorithms and higher processing speeds have allowed AI to take on complicated tasks that even the human brain can not fully comprehend.
Research teams around the world are trying to leverage this enhanced ability in each of their domain's projects, and each of these has far-reaching effects and applications.
How are Digital Marketing and Artificial Intelligence related?
Given AI's ability to rapidly process large amounts of data and present actionable analyses to users, Digital Marketers can apply it in multiple areas to better investigate the behavior of consumers, the market, and predict future purchases or trends based upon them.
The analysis side of such AI is presented best in applications like Amazon's predictions for purchase recommendations ("You might like ___"). Still, other aspects like speech and text automation pave the way for smooth and instant customer interactions without human involvement.
Thus, by providing such a suite of benefits based on the processing of data, trends, or predictions, AI can help to provide digital marketers better insights for their customer's future or previous purchases and answer queries better without any manual interaction.
Here are a few of the applications that may change your future in Digital Marketing with AI very soon:
1.   Augmented Reality + Artificial Intelligence
Although this might not seem like the most obvious of combinations for applications in Digital Marketing or any other, the blend of these two cutting-edge techniques is one that many companies are already implementing to get great results.
One company that has already launched an app working towards this mix of technologies is Snapfeet, which has used AR to simulate the shoe store experience for customers that are hesitant to buy shoes based on just one online photo.
As this hesitation to buy online is a common pain-point for shoe customers (not found in other categories like electronics), providing this great solution addresses a significant loss of e-revenue for such businesses.
It does this by taking photographs of shoe buyers' feet to stitch them together and combines the 3-D models of feet and shoes with AI to present a description and visual representation of the fit.
Another industry facing this hesitation of online purchasing, and hence an obstacle in marketing digitally, is home planning and interior designing. Most customers take these decisions in-store after physically seeing the dimensions of the furniture.
IKEA Place took this issue and developed the app that boasts 98% accuracy of scale, texture, lighting, and shadows so that furniture is placed into the rooms of consumers digitally. Now, they can rely on the AI-produced representation to make the purchase online.
This meant that the real problems of customers inconveniently comparing swatches of paint, measuring multiple dimensions, or trying out products only to find the need for a refund, are all solved with this one tool.
The development of this app was only possible on iOS due to Apple's developer ARKit, which only goes to show how even the biggest of companies believe in the importance of Augmented Reality and Artificial Intelligence in Digital Marketing.
2.   Chatbots and Virtual Assistants
Natural Language Processing is the one concept that is key to the development of AI's ability to 'converse' in a manner that seems non-robotic and natural to the human eye.
As NLP has advanced, it has become more and more difficult for humans to realize that the one on the other end of the conversation is a bot, and this allows conversations to flow freely and with less restraint because people inherently prefer to talk to humans, not robots.
This has also allowed the accuracy of chatbots and speech synthesis to advance in a way that it also understands the intricacies and subtleties of languages to ensure that their understanding of queries is not misguided by specific keywords.
Google already heavily uses AI to sort results in their Search Engine with RankBrain. In the case of another product coming out, the Recurrent Neural Network has enabled Google to stumble on the side of 'creepy good' Artificial Intelligence.
This product is the Google Duplex reservation system that allows people to sit back and let Google literally speak on behalf of customers to perform the mundane task of setting up appointments and checking for closing or opening times.
What most business owners don't realize is that Duplex does a lot more than just calling for appointments.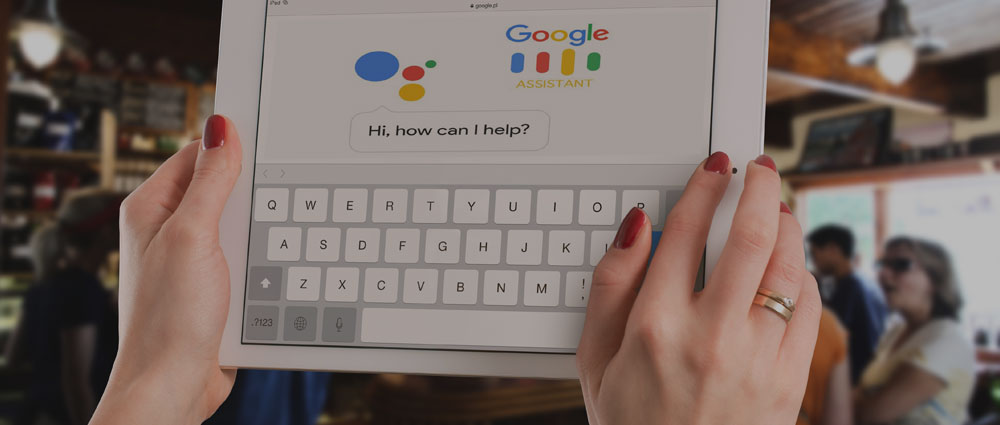 The calling feature is only put into action if reservations for your business aren't available on platforms like Yelp and if you've accepted the option of receiving calls from Google Assistant on your Google Business profile.
Otherwise, Duplex reserves a seat by sifting through several reservation platforms that might be charging high monthly prices or per table prices to you. If you switch solely to Duplex, you won't have to pay the premium to these other platforms anymore.
You could also go a step further and get Google's very own automated customer service agent named CallJoy at a flat fee of $39. This will allow you to access audio recordings and transcriptions of all incoming calls that get a bot response.
These transcriptions of calls can also be tagged according to their nature, so that insights like call volumes and peak call times are also uniquely identified according to their subject.
These are just two applications that truly shine upon the importance of Artificial Intelligence in Digital Marketing.
3.  Video Marketing with AI
As more voices come online on social media platforms, it gets harder to separate yourself from the herd and make your content memorable.
That's probably why 81% of businesses have started using video as a marketing tool and the reason 72% of customers prefer to be informed about a product first through video content.
For small businesses, creating such memorable and high-quality video content can be resource-consuming, in terms of time and money.
This is where Artificial Intelligence can step in to help.
By using an AI-powered Video Generation tool like Vedia, any level of customer (from a startup up to a mainstream DTH Publisher) can automate their video content production and publishing.
They offer a full advertising revenue stack and scalability by having the option to output and monetize hundreds or even thousands of videos for selection from their unique, dynamic video library.
Opting in to this service means that they will bring in the advertising, content, and player while you must only choose the content categories relevant to your audience.
Pushing such effortlessly sourced content on your site will boost engagement and lift conversions, simplifying the digital marketing processes of each stage of the consumer journey.
Parting Note
There are no two sides to this statement: AI is the future.
The only question that remains is how your business will choose to leverage this technology to enhance your digital marketing processes to make your advertising and communication instant, effective, and effortless.
Tell us in the comments below of any cool AI tech that you think is changing the face of digital marketing as we know it.