Do you want to know how you can easily make your link more presentable? Well, if yes! Then you're at the right place. In this article, we will be discussing some of the best URL/link shorteners for marketers that they will surely love. Plus, the best thing about link shorteners is that they make your links more memorable and help you track their performance.
We have made a collection of 12 awesome URL/link shorteners in this article. So, without further delay, let's dive right in!
What is a URL shortener?
A URL shortener is a web tool that makes your long URLs short and unique. This shortened URL will redirect you to the specific website of your choice. Simply put, what a URL shortener does is make a URL simple and short.
The new URL will typically include the site's address and a mixture of random letters. This will create a shorter version of the original URL. In some URL shorteners, you can even customize this short URL with a custom phrase. Sounds convenient, right!
Plus, some URL shorteners also let you track and analyze the performance of your short links. And some even help you in earning from these short links. So keep on reading to find out all the details.
Why should you use a URL shortener?
URL shorteners are useful for a lot of reasons. Here are some of them;
It will make the URL shorter and hence more presentable.
It lets you brand your links.
Allows you to track performance. This is because most of the link shortening mediums offer tracking metrics. This information will inform you about who clicked your link and when. With this valuable information, you can exactly measure your campaign's ROI.
Short URLs enable you to get the most out of character limits on social media. For example, Twitter has a strict character limit of 280, so keeping your tweets short is essential. Also, if you want to add a link in your tweet, URL shorteners will be super helpful.
Easy to remember.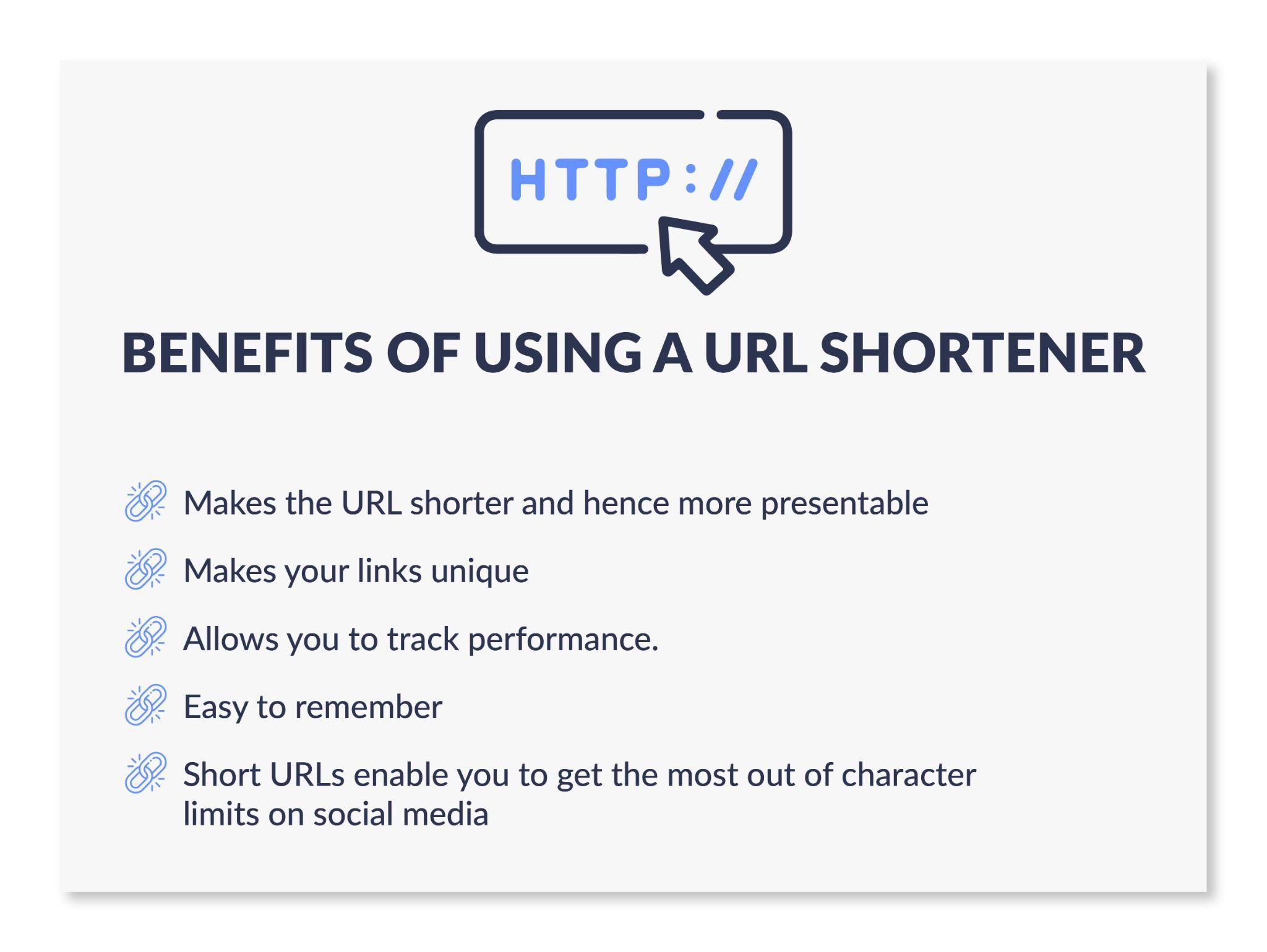 Top 12 URL shorteners that Marketers will love
Here are the 12 best URL shorteners that are perfect for every marketer;
1. LinkMngr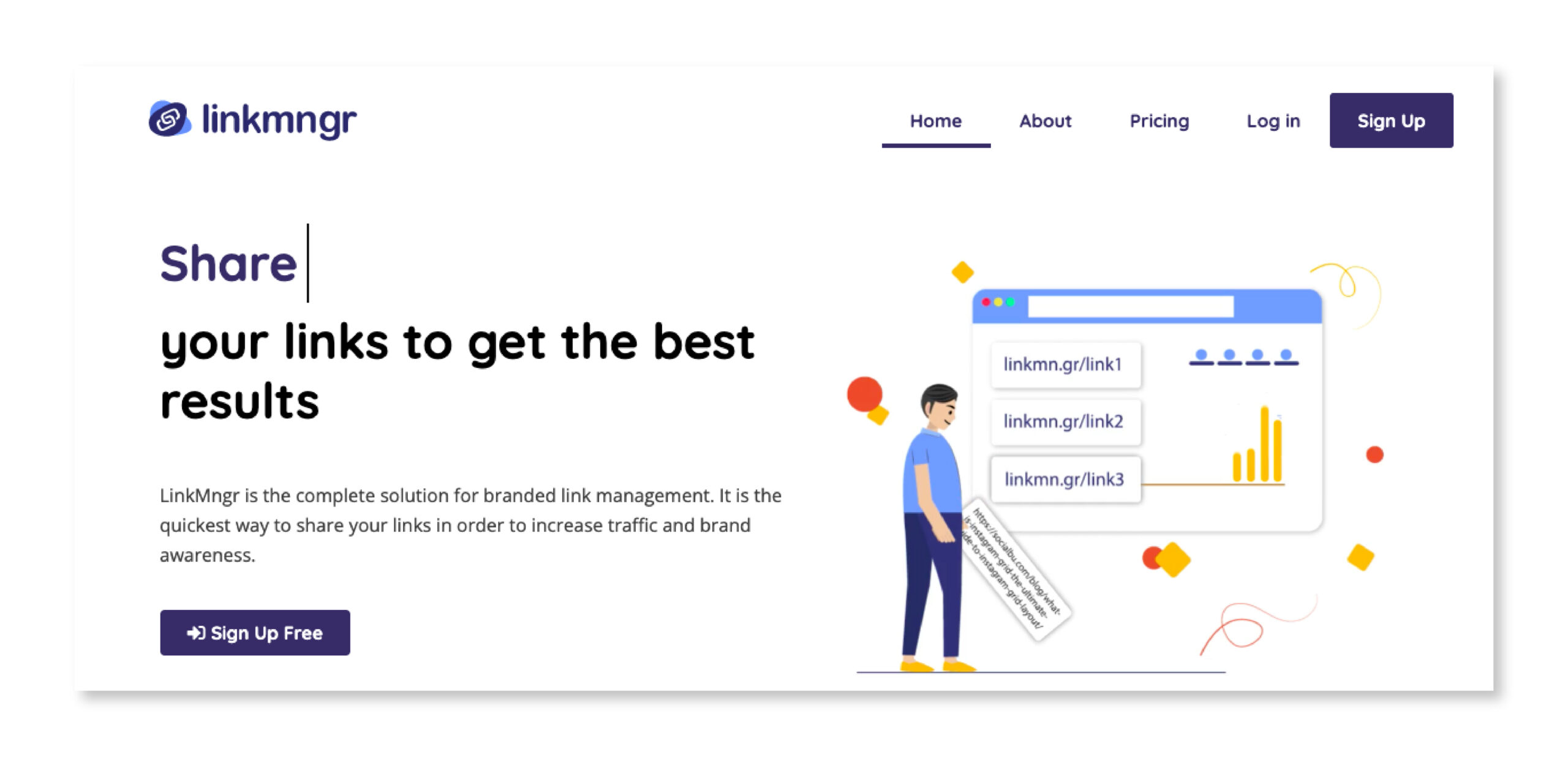 LinkMngr is one of the most innovative link management platforms in the market. It is a complete link management system that helps you effortlessly track your digital footprint.
With this tool, you can make the most out of your links. It will help you utilize the full potential of your links. LinkMngr is an elite solution for branded link management. It is the fastest way to share your links and increase traffic. Plus, it also immensely helps in boosting your brand awareness.
Some awesome features include;
1. Link Shortener
All thanks to LinkMngr, it's never been easier to shorten custom URLs. You can shorten lengthy URLs in just a few minutes. The Link shortener is easy to use and completely hassle-free. Furthermore, these shortened links never expire as well! All you need to do is simply paste the long URL and click the "Shorten URL" button. That's all! Your short link will be ready!
2. Custom links
With this feature, you can easily create short URLs that include your business's domain name. Instead of using generic shortened URLs, your brand should utilize one that matches your branding.
3. Link Retargeting
It's not difficult to show your visitor awesome ads. This is because you can add retargeting pixels/scripts directly to add visitors to retargeting lists.
4. Valuable Analytics
Detailed analytics offered by this tool will inform you of all you need to know about clicks on your shortened URLs. These will include where the click is made from and how it is shared.
5. Team Collaboration
You can also create teams with this tool to manage your tasks easily.
6. Multiple Domain Names
You can use custom URLs as default pages for people who click on misspelled links or no longer exist. This way, the potential consumers looking to interact more with the businesses they love will be impressed. This is possible with the shortened, clear, and professional domain names. And much more that makes LinkMngr one of the best link shorteners for marketers.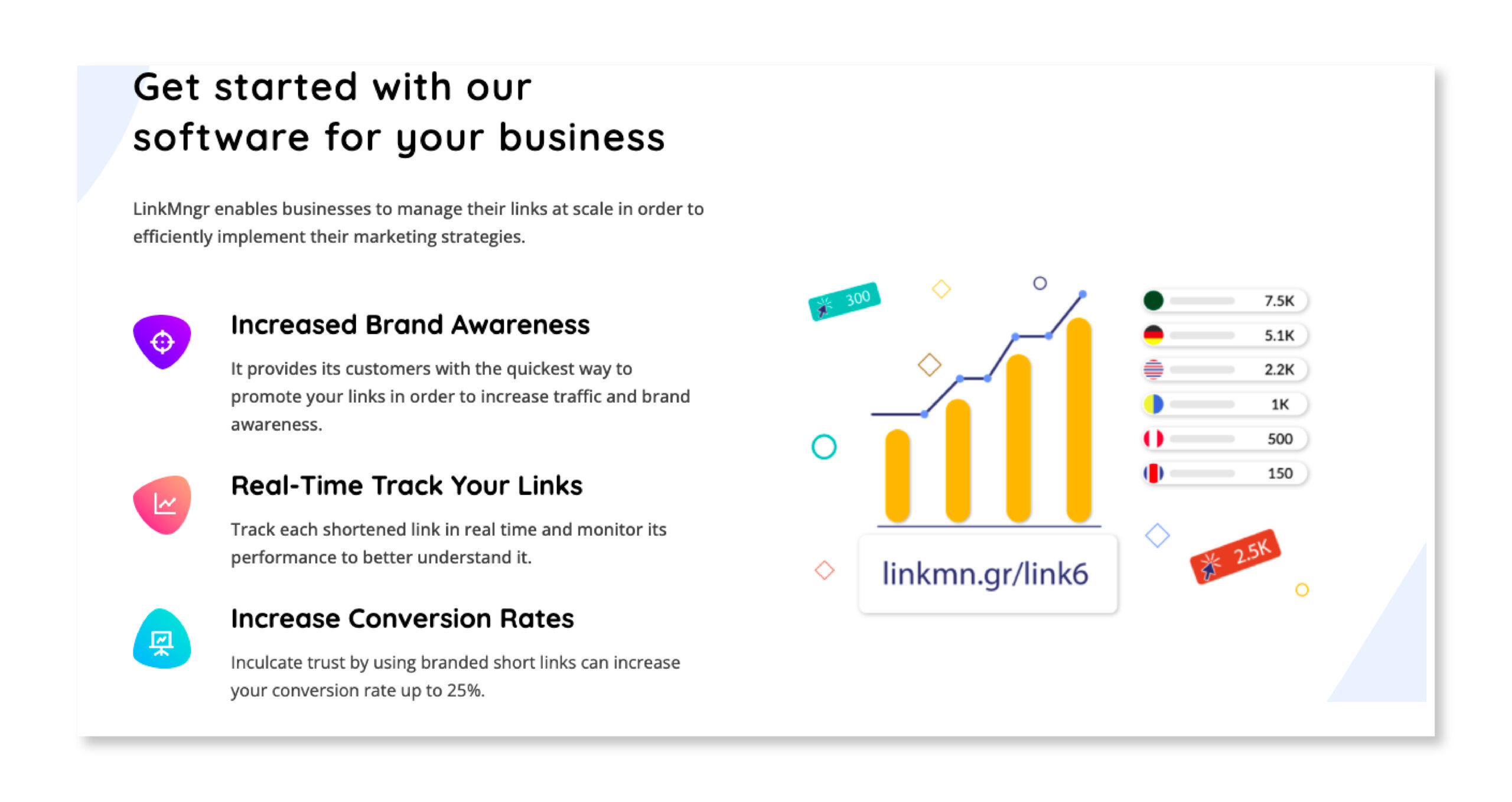 Pricing: A free version is available. The paid plans start from $8/month.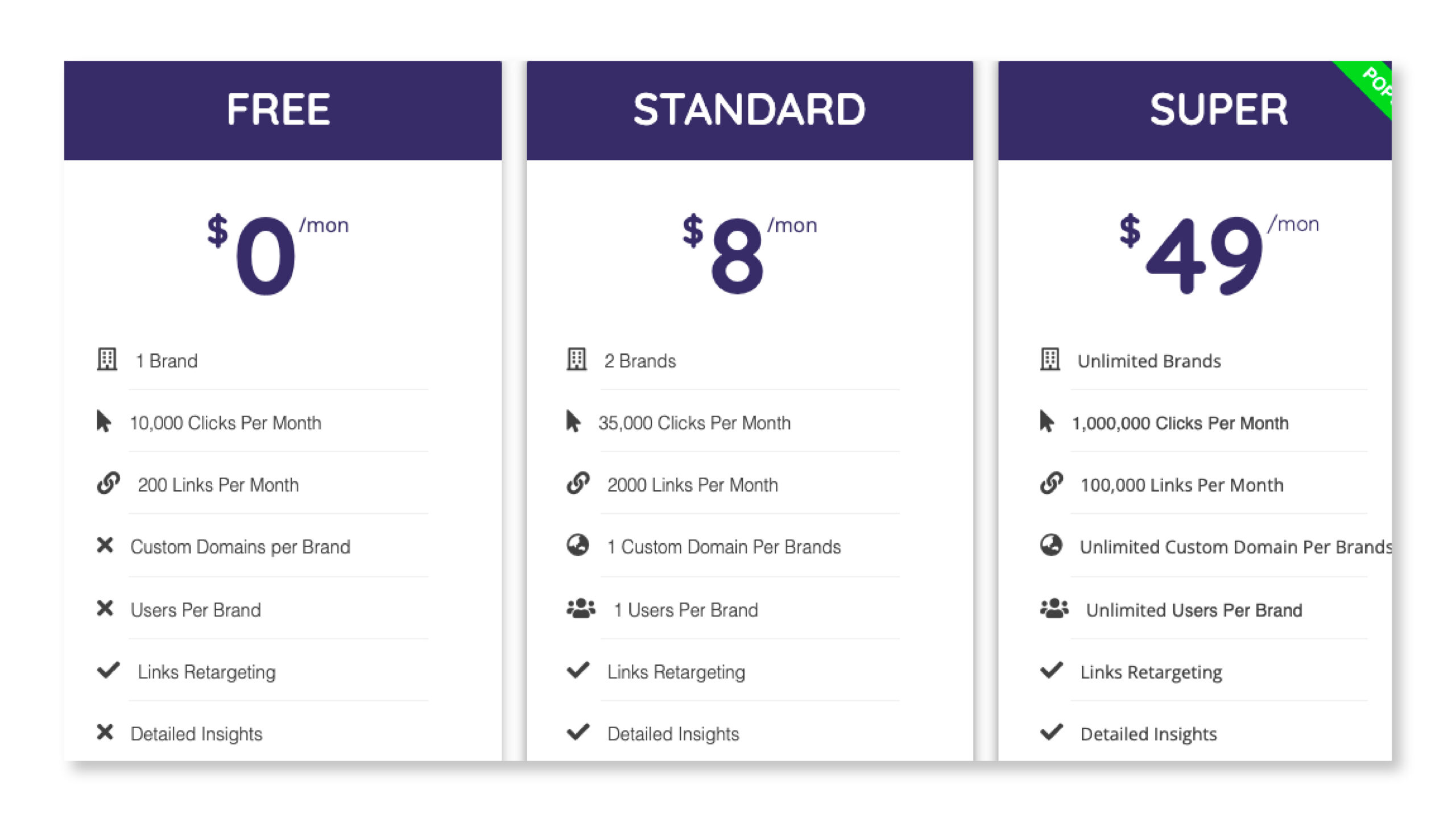 2. Bit.ly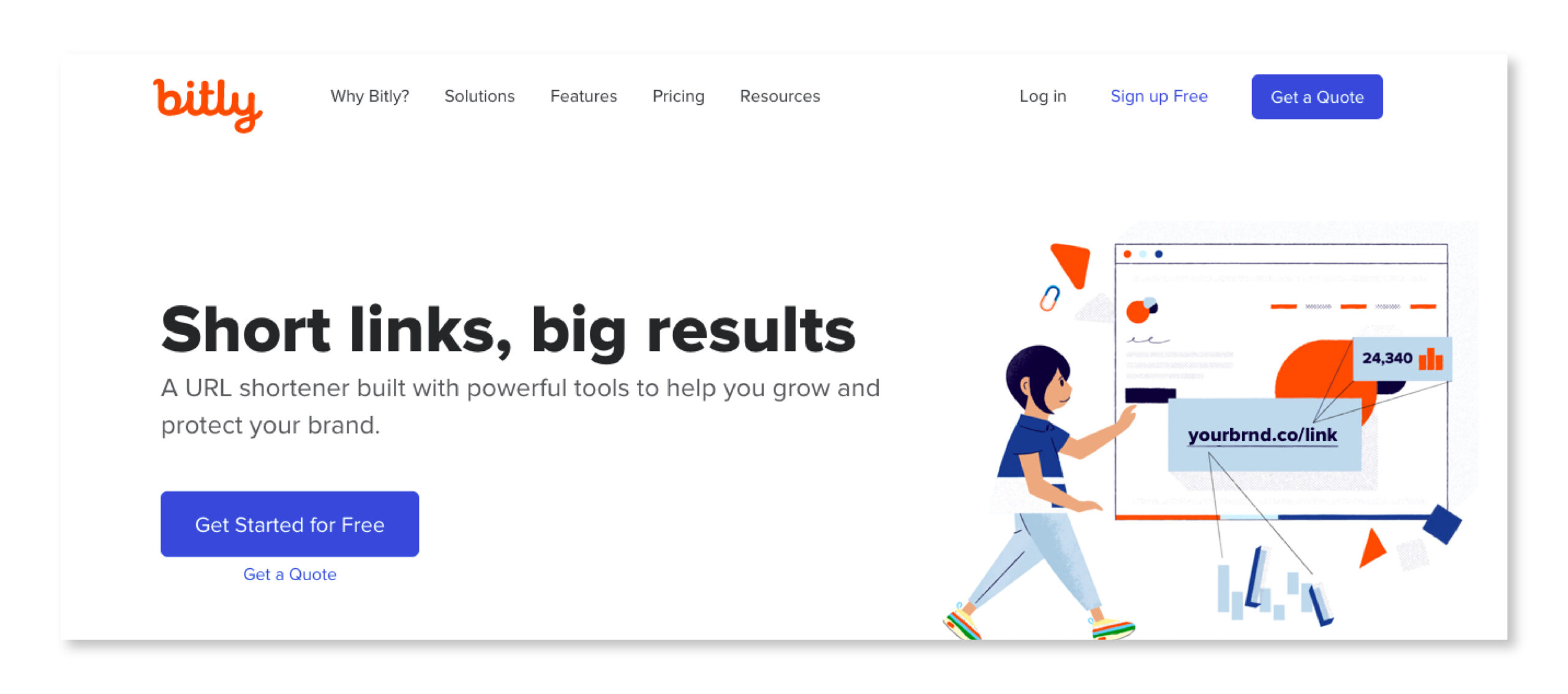 Bit.ly is an excellent URL shortening site. It lets you track and keep the details of your links. This is a super advantage of using this shortener. In this URL shortening site, you can see a "shorten" button next to a text field.
Once you click on this button, a link will be shown to you in a few seconds. Then to get details, you will have to click the "Info Page+" option. The details have the number of shares and recent tweets about the link. There is also a choice to see the link's location, referrers, and traffic. Overall, it is one of the fabulous link shorteners for marketers.
3. Tiny URL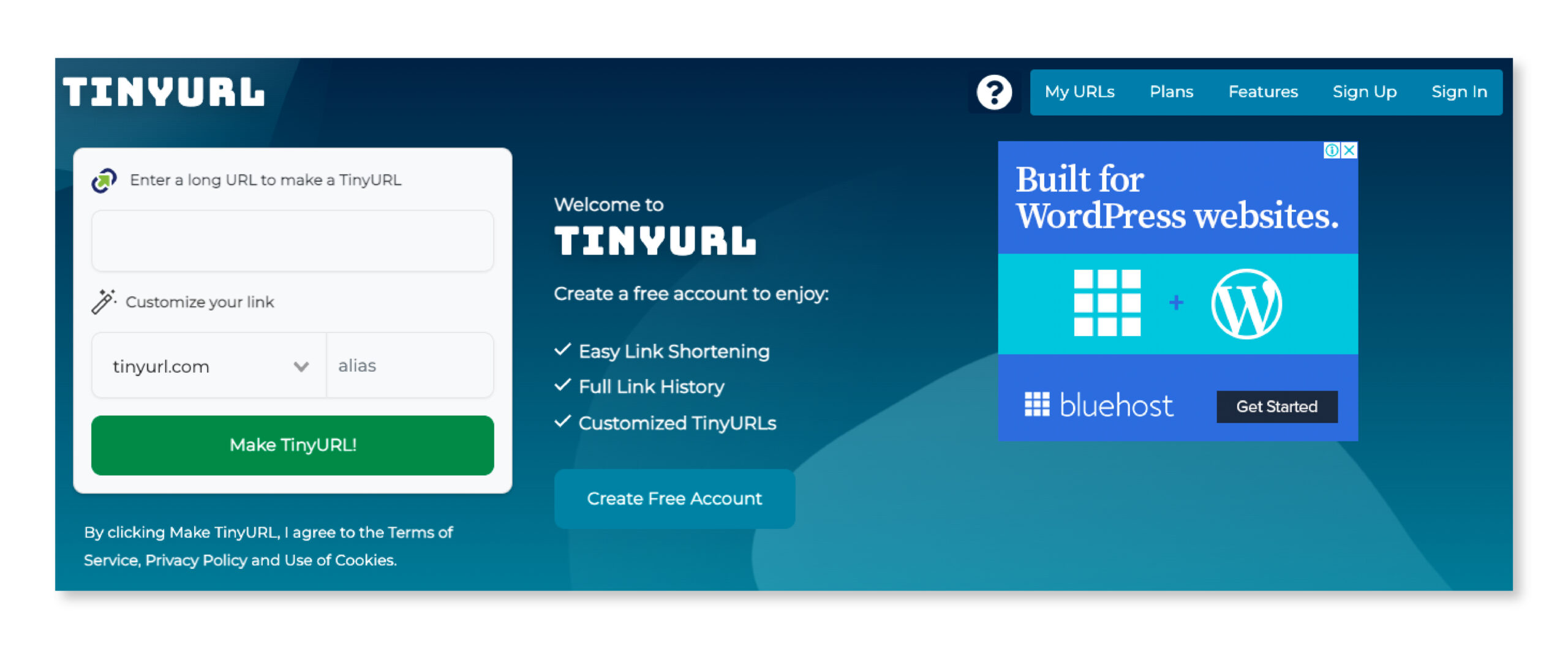 Tiny URL is also one of the greatest URL shorteners. It offers a ton of awesome features for URL shortening. It also gives you an option to add a Tiny URL to your toolbar. With this option, you can make a Tiny URL with just a single click.
This tool is overall great; however, one disadvantage is that you will not be able to see the details of the tiny URL that you make. However, overall it's a great site, and you must visit it once.
4. Adf.ly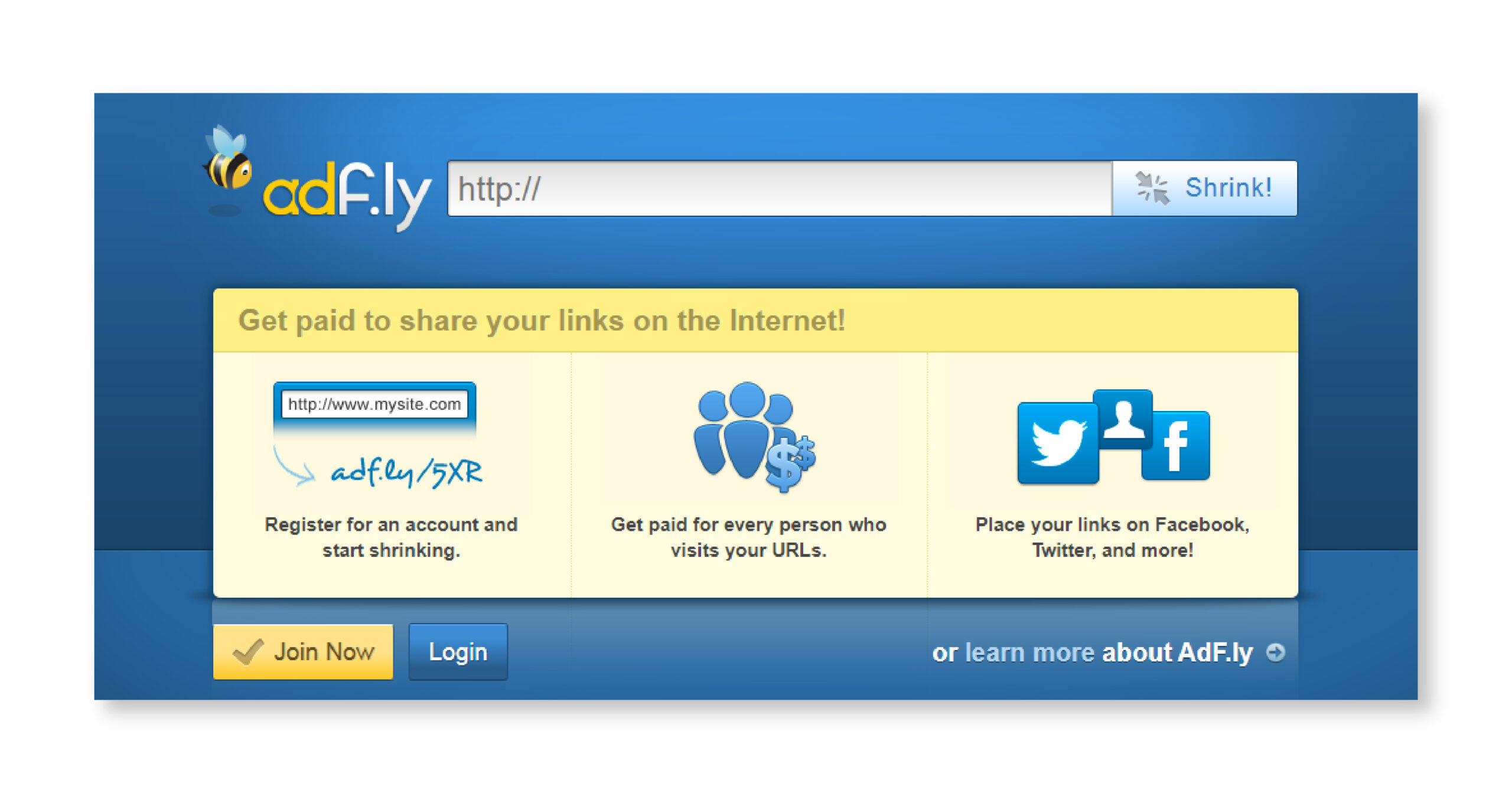 Adf.ly is a link shortener that lets your site reach thousands of people worldwide. It has got both pros and cons. The best thing is that you are able to earn money whenever someone visits your short URL. The payment is made through Alertpay and PayPal once it is more than $5. In addition, this tool offers an easy-to-use API.
This API lets your website or app make an AdF.ly link immediately and securely. One con of this link shortener is that an ad of 5 seconds shows up before the short URL reaches its main page. After 5 seconds, you can tap on "Skip add," which will show the main page.
So if you want to get freed from these five-second ads, you can try some other URL shorteners. Other than that, it is one of the great link shorteners for marketers.
5. Ow.ly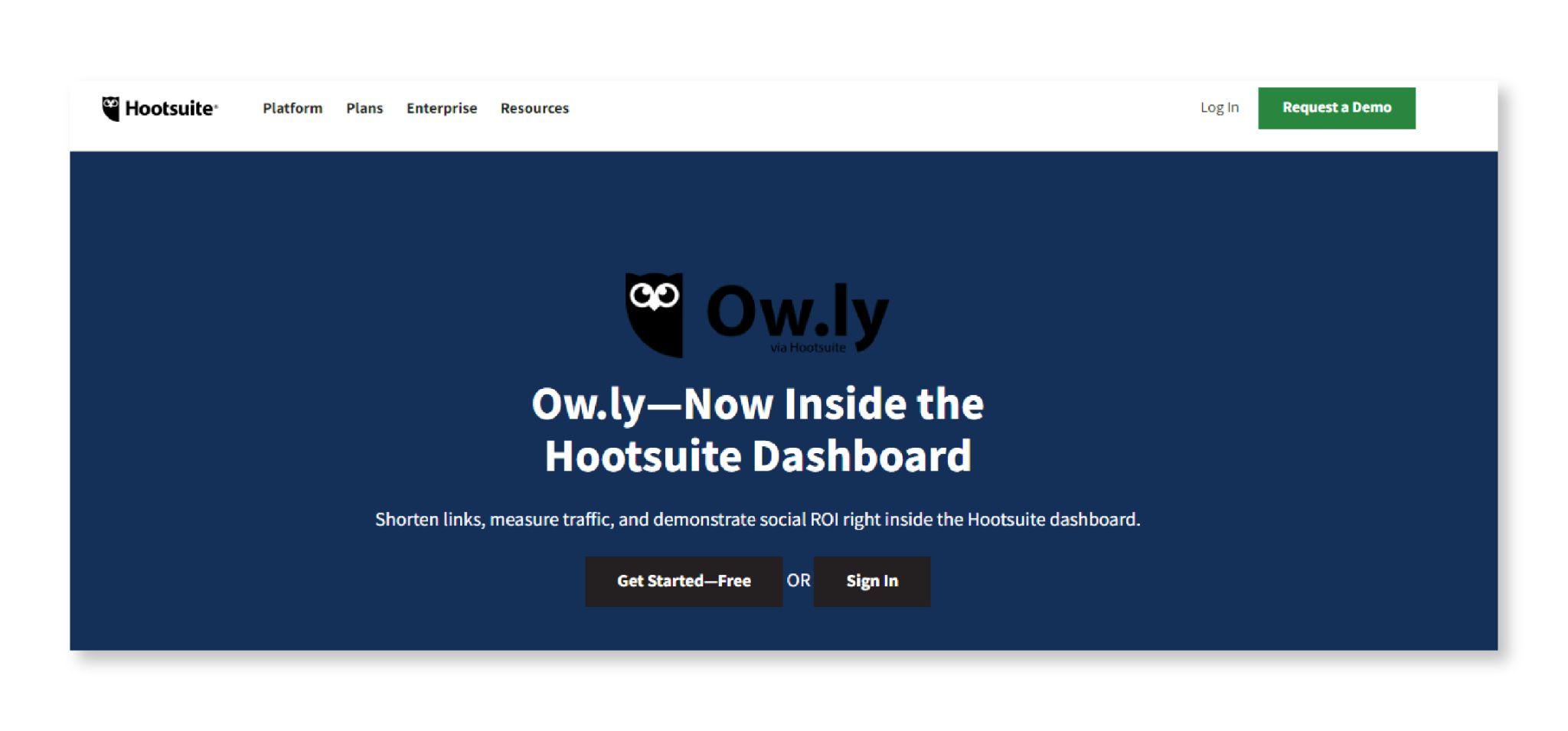 Owly is a link shortener that is integrated into the Hootsuite platform. With this awesome URL shortener, you can easily shorten links and measure traffic. Owly is not just an ordinary link shortener; you can also measure your social ROI with it. Owly is SEO friendly and fully redirectable. If you have a team, you can control who can shorten the URLs.
You can do this by giving access to specific team members only. You can also track the click on your short links/URL from newsletters, Facebook, microsites, comments, etc. In the beginning, you didn't need a Hootsuite account to use Owly.
However, now you need to have a Hootsuite account to use Owly. This is to increase the security of the users. However, the best news is that you can also use Owly in Hootsuite's free plan. All this makes Owly one of the best link shorteners for marketers.
6. Rebrandly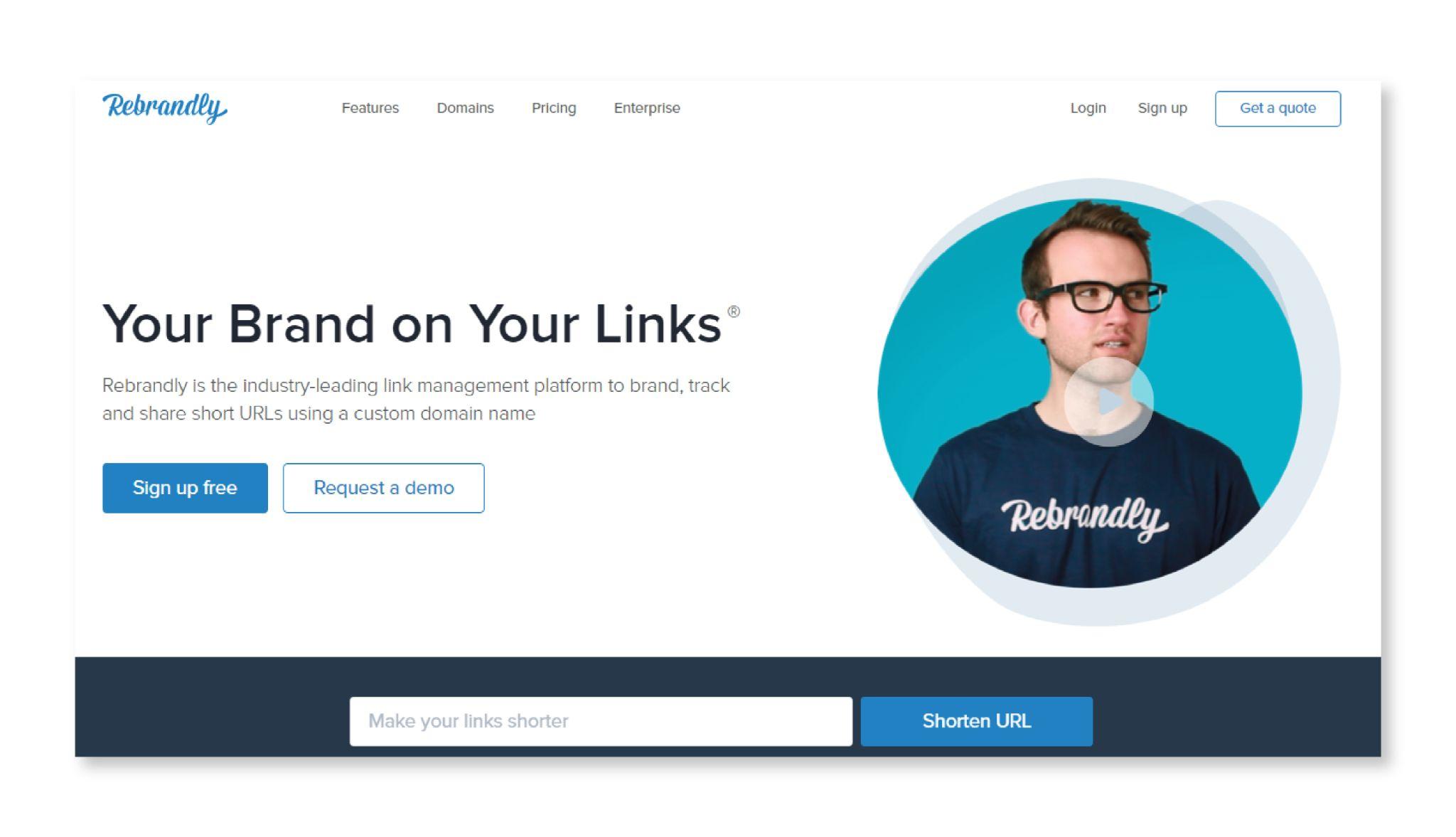 Rebrandly is one of the leading link shortening and management mediums. It is a perfect tool to track, brand, and share your short URLs using a custom domain name. With Rebrandly, you can easily make a branded short link with a custom domain. You can do this even if you have a free account.
Other features offered by Rebrandly are;
Branded short link sharing across regions, teams, and departments.
Tracking and understanding social media and email marketing.
Audience targeting.
You can incorporate links into your existing workflow with ease and much more.
Rebrandly is an efficient medium, trusted by the most brilliant companies worldwide. A free plan is available. The paid plans start from $29/month. Overall, it is a fantastic URL shortener for Facebook, Instagram, Twitter, etc.
7. Hyperlink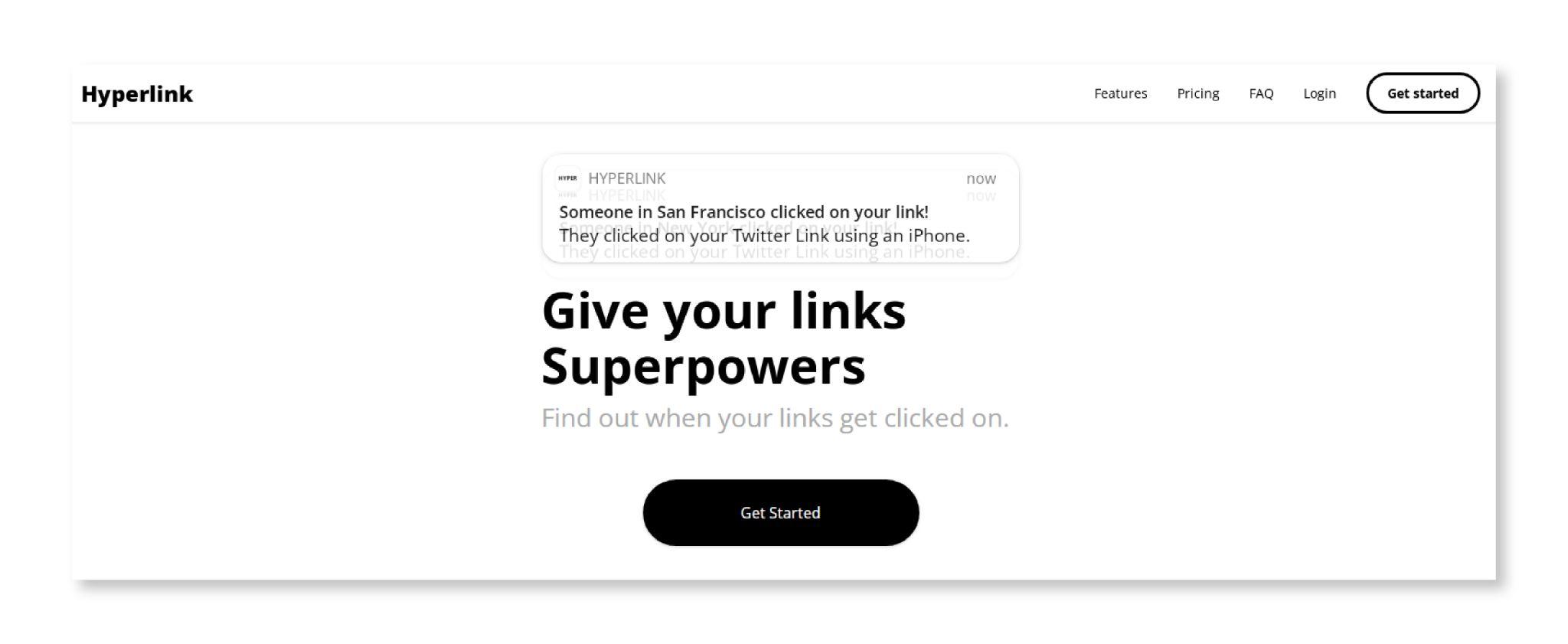 With Hyperlink, you are able to give your links superpowers literally. You can effortlessly see when your links get clicked. Plus, you can select when you want to be notified about it. You can get notified in real-time or choose between hourly, daily, and weekly click summaries.
You can also pick where you want your notifications to be delivered. It can be Zapier, slack, or push notifications. Sounds convenient, doesn't it! Hyperlink also offers per-click details. You can find every visitor's device, location, and referral info. Plus, there is a live tracking dashboard available.
The app (for iOS and Android) is also an excellent addition to the Chrome extension. A free plan is available. You can shorten 100 links in the free plan, but there is no free custom domain. The paid plan starts from $49/month. Overall, it is a superb URL shortener for Instagram, Twitter, Facebook, websites, etc.
8. Tiny.CC

Tiny.CC shortener is another great medium for creating safe-to-use short URLs/links. You can add a custom addition to the ending of the short link. It is recommended to register an account before you create the short links.
It will ensure that your links don't expire. Plus, you can edit them anytime you want. It is super easy to register on Tiny. You only need to add a username and your email address. That's all, and you can then easily create short URLs with this tool. All this makes Tiny URL one of the best link shorteners for marketers.
9. LinkTree
LinkTree is also a great tool for making short URLs and links with ease. With this tool, you can easily make and also customize your bio links. You can add the unique LinkTree link anywhere you want. This will help you find your target audience without much hassle. Furthermore, if you are a fan of having an aesthetic URL, then you would surely enjoy using this tool. An awesome thing about it is that there is a super nice, free version available too. Plus, you can add not just one but multiple links in your social media bio's. Your followers can easily get to your website as well which is great for boosting your website's traffic and converting leads.
10. Bit.do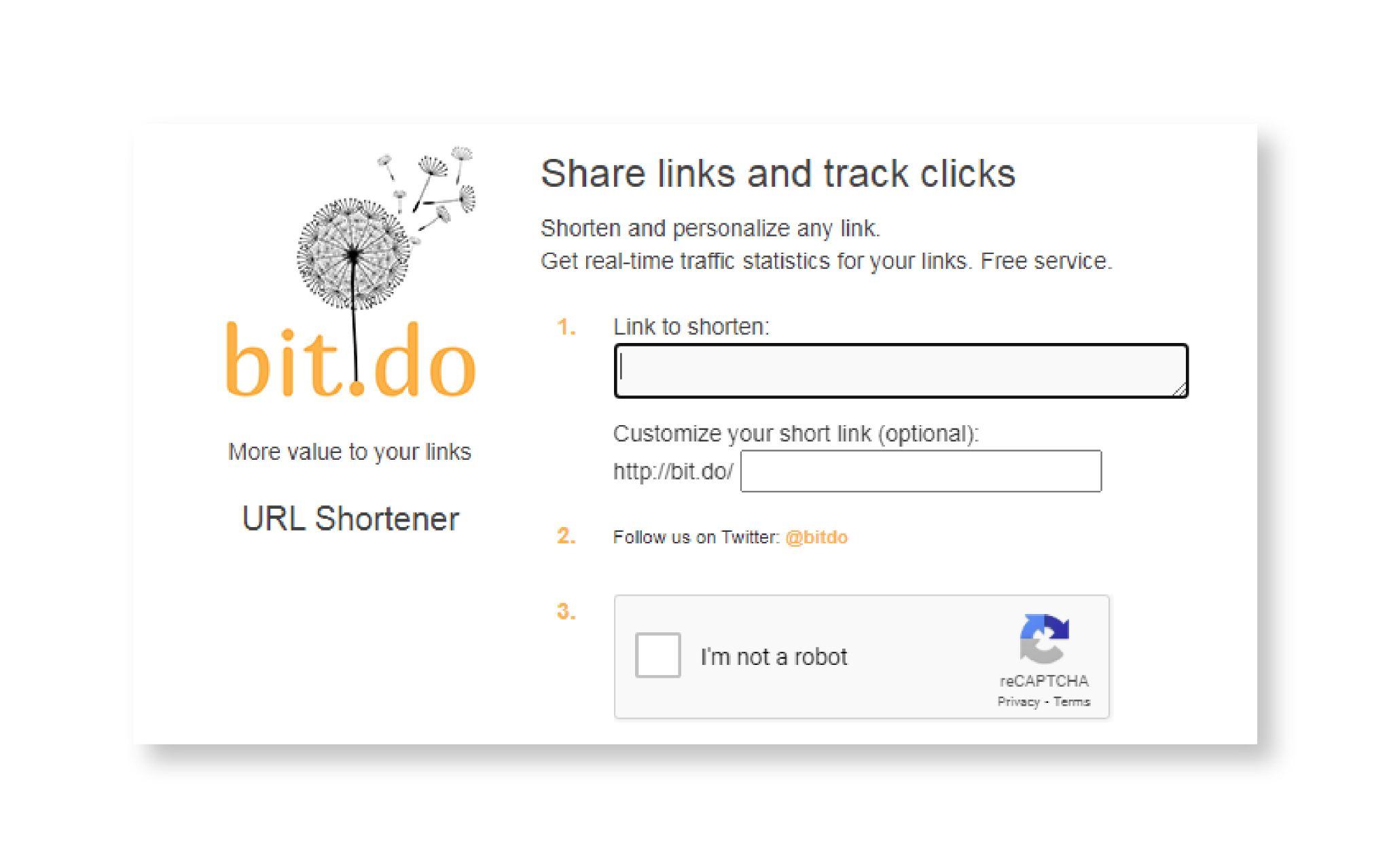 Bit.do is another uncomplicated and easy-to-use option for creating short links. This tool has got all you need, like the capability to customize, an automatic QR code generator, and traffic stats. You can also get real-time stats of your URLs clicks. Plus, you can also track the country and the city of each click of your links.
With Bit.do you can effortlessly shorten and personalize any link in just a few minutes. All you need to do is visit the main page of the tool. Add the link that you want to shorten. Then follow them on @bitdo on Twitter. Click on "I'm not a robot", and that's it! Quick and simple!
The awesome thing is that these short links will never expire. Bit.do's the short link doesn't have any expiration time. Short branded domains are also available here. There is only one downfall; the pricing is a bit more than the others.
11. ClickMeter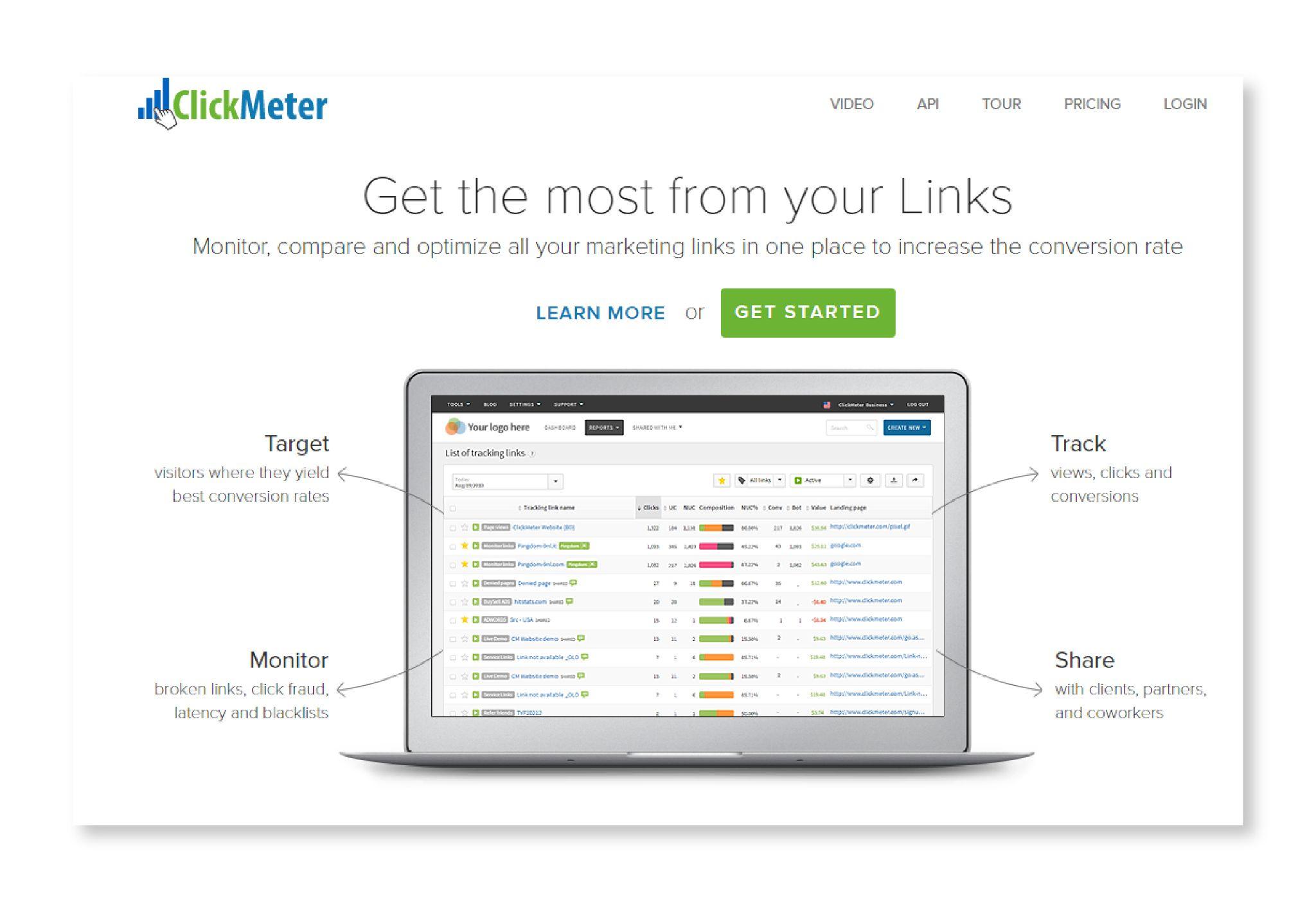 ClickMeter is an efficient URL shortener. You can compare, monitor, and optimize your marketing links from a single dashboard. Doing this helps immensely in increasing your conversion rate too.
You can use these short links in your social media and online ads with ease. You can also see real-time reports of how your links are performing. In addition, it is a web-based medium, so you don't need to install any software or code to use it.
You have to subscribe, and you'll be able to use it easily. This medium is trusted and loved by 100,000+ small and big businesses.
Pricing starts from $29/month with a 30-day money-back guarantee. It comes with one branded domain as well. Overall, this is one of the most incredible link shorteners for marketers.
12. Shorte.ST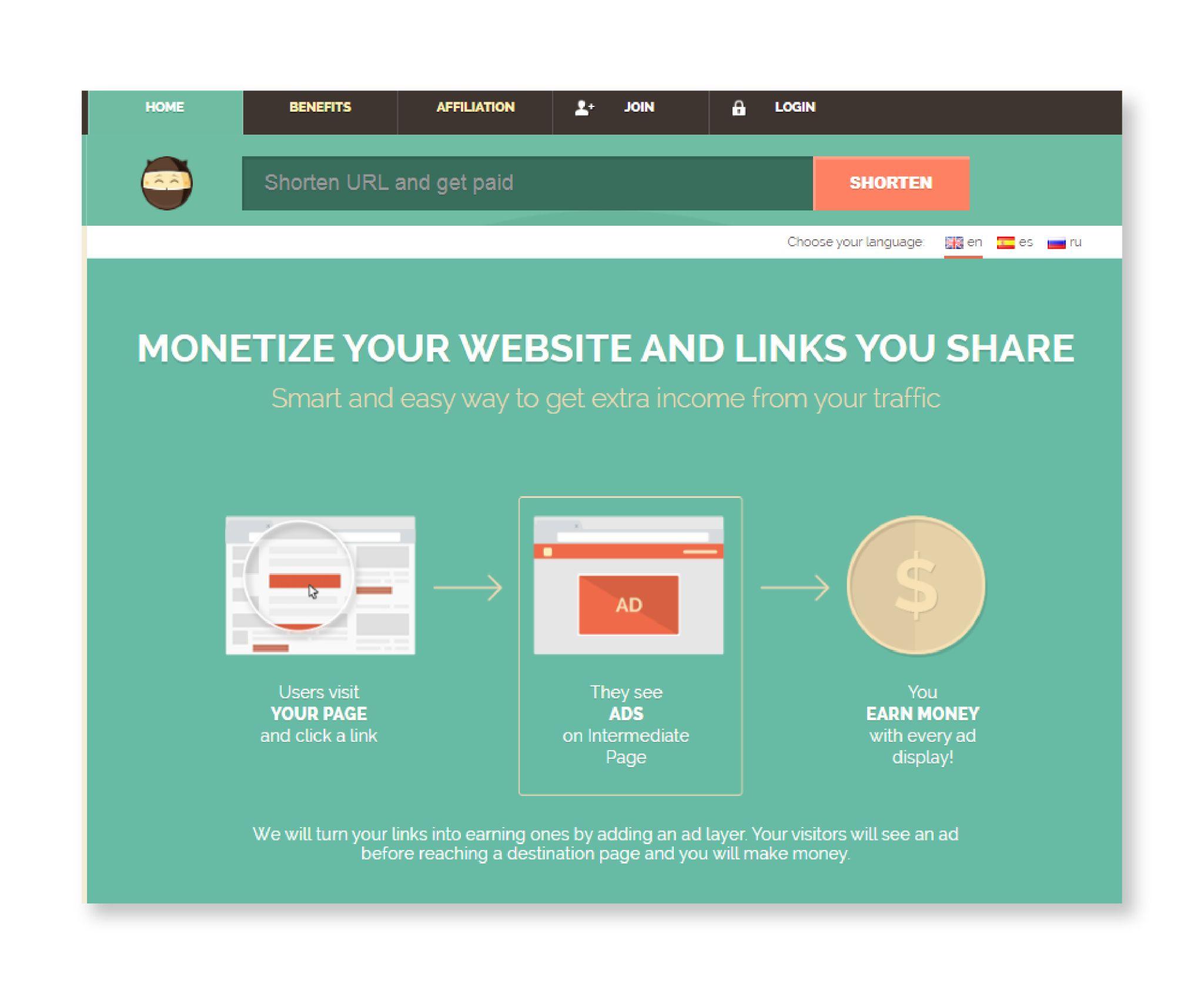 Shorte.ST is another easy-to-use URL shortener. It is an excellent way to earn extra income from your website's traffic. This is because whenever a user visits your website and clicks on this short link, they will see ads on the intermediate page.
This will help you earn money with each ad display. This is proven by the fact that 300,000+ users are already earning with these short links. You also don't have to worry about the safety of the payments. All payments are made via trusted payment mediums. Plus, their helpful customer support is always available to help you.
Shorte.ST is one of the higher-paying URL shorteners among many on the web. However, the payout rates vary depending on your audience's location—for instance, Shorte.ST pays $14.04 CPM for U.S. traffic.
13. Cutt.Ly
Cutt.ly is a URL shortener that offers you complete control over your links. It is an incredible link management platform. It provides all the features that you need in one place. This tool can effortlessly shorten, manage, track, and brand your links.
With this medium, you can make the most out of your links. The shortened links will never expire, so you don't have to worry about recreating them. And they do not display any ads during redirecting to the original URL. You can customize and optimize each link too. Awesome, isn't it!
You can track each shortened link as well. Then you can also measure its performance. Overall, Cuttly is a fantastic medium that enables you to manage all your links intuitively. It is overall one of the greatest link shorteners for marketers.
Wrapping Up
All the above-mentioned URL shorteners will help you make the most of your links. They will make your long and complicated links concise and hence more memorable. Your URLs/links will look much more presentable, and you can also track them with these tools.
You can easily analyze how these short links are performing and where they get the most clicks.
From this article, you can easily find a link shortener that fits your requirements the best. Or else you can try a few, and then you will surely be able to figure out the one that works perfectly for you!