In today's digital era, we can see many educational institutions adapting social media developments into their systems to improve students' life. The use of social media in education enables students, teachers, and parents to get helpful information easily, connect with other learning groups, and understand other educational systems. And all these are reasons why social media plays a key role in making education convenient these days. 
This is why educators who see the value in social media have begun to embrace it and use its many benefits fully. This article will explore using social media in education and how it may benefit student's learning experiences and lives. So, without further ado, let's jump right in!
How Does Social Media Help in Education?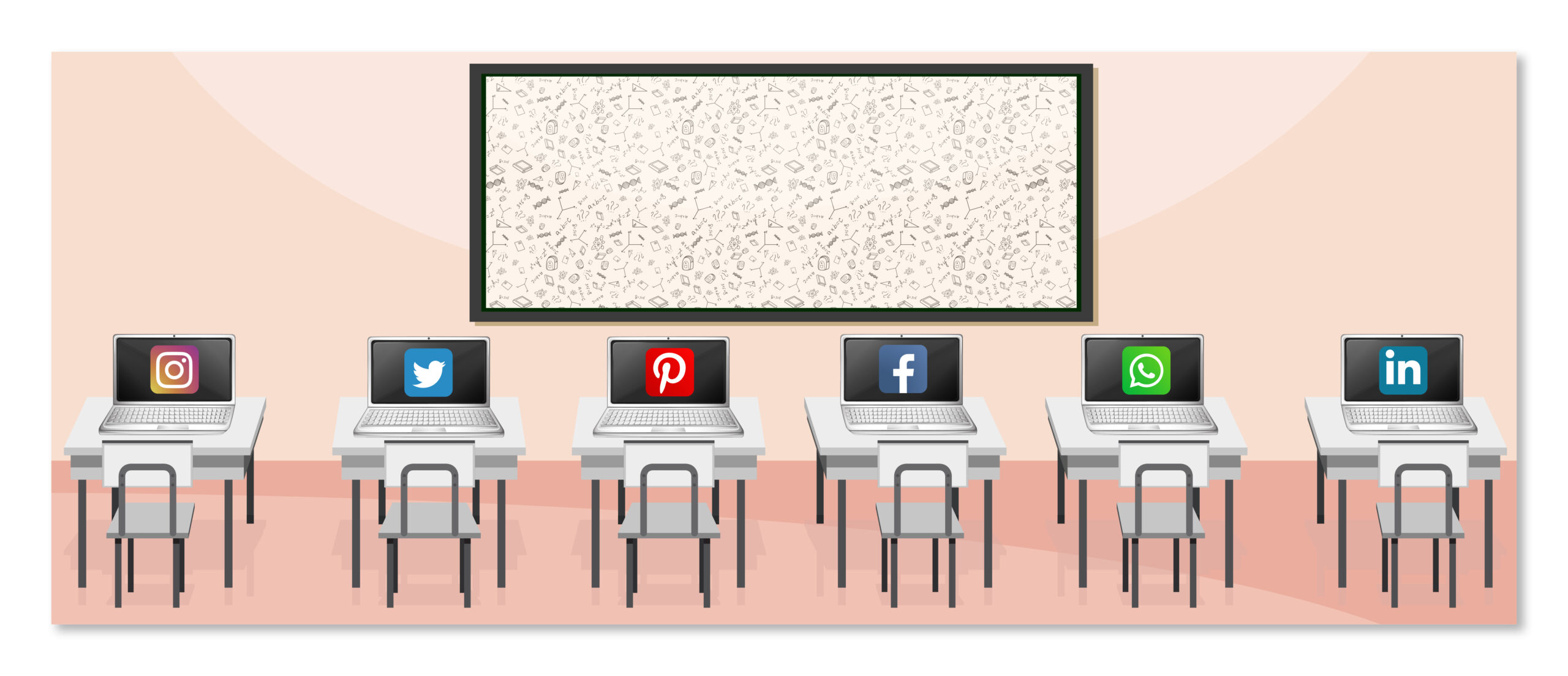 Due to students' familiarity with several platforms, integrating technology into the classroom has never been simpler. Some of the numerous ways that social media may be used in the classroom are to disseminate notifications and give live lectures to the students.
Using social media for communication, question-and-answer sessions, and grading and commenting on student work might be beneficial for teachers, parents, and students. In addition, students might get experience with distant cooperation thanks to the use of social media. Students in today's increasingly digital society must have the ability to thrive independently and adapt quickly to new contexts.
Although there are many things to think about before bringing social media into the classroom, we know that doing so will help pupils develop more sophisticated technological abilities.
Top Benefits of Social Media in Education
Here are some of the top benefits of social media that describe its important role in education;
1. Helps in learning actively rather than passively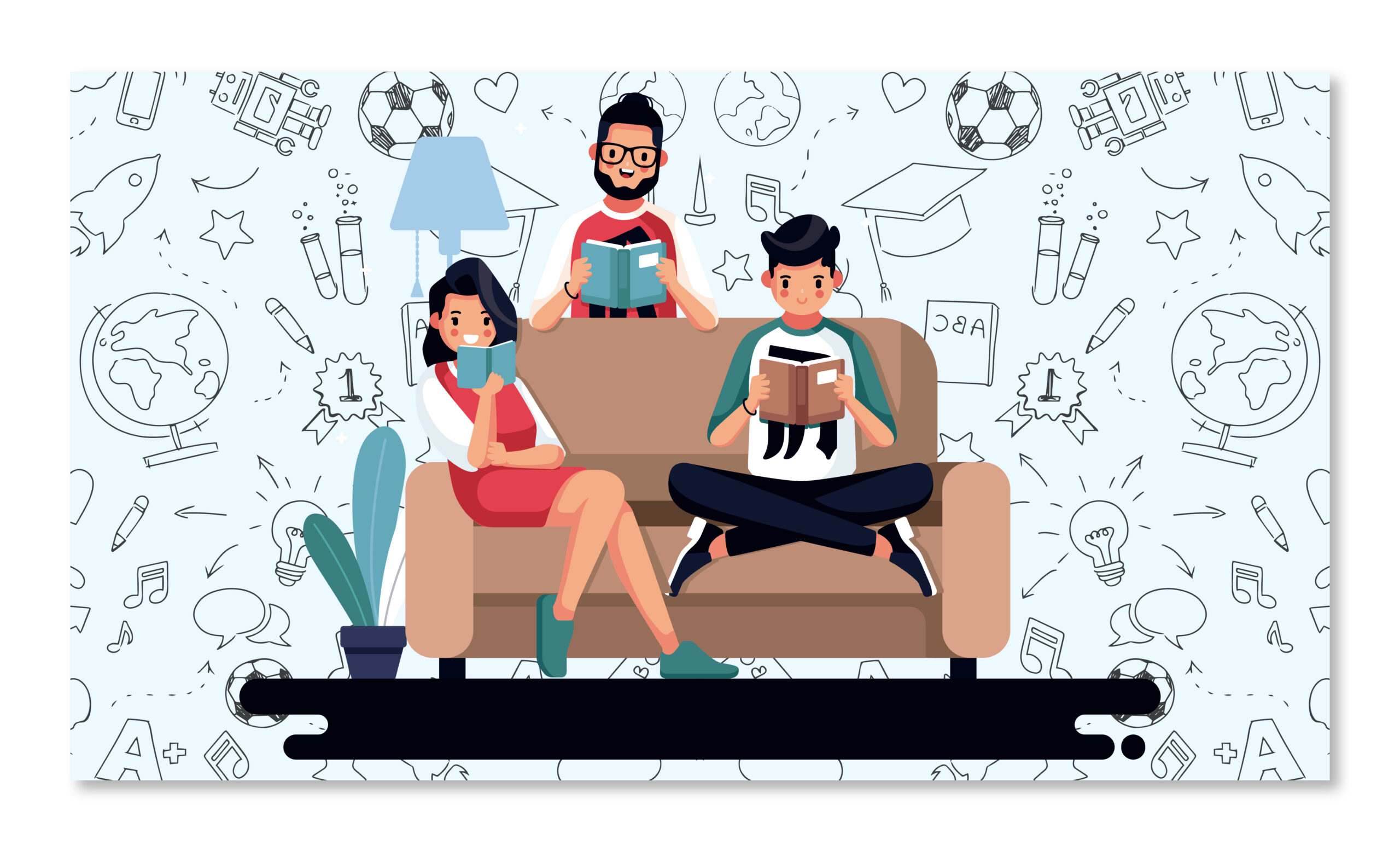 Utilizing social media for educational purposes has several advantages, one of which is increased student engagement. Using social media, students can participate in active rather than passive learning. By writing comments on other people's articles, seeing live streaming, or completing quizzes, students may connect with the material and different knowledgeable people. 
This improves the understanding of the subject and makes it more appealing by allowing the students to access content tailored to their unique areas of interest. 
2. Helps in Gaining access to many educational resources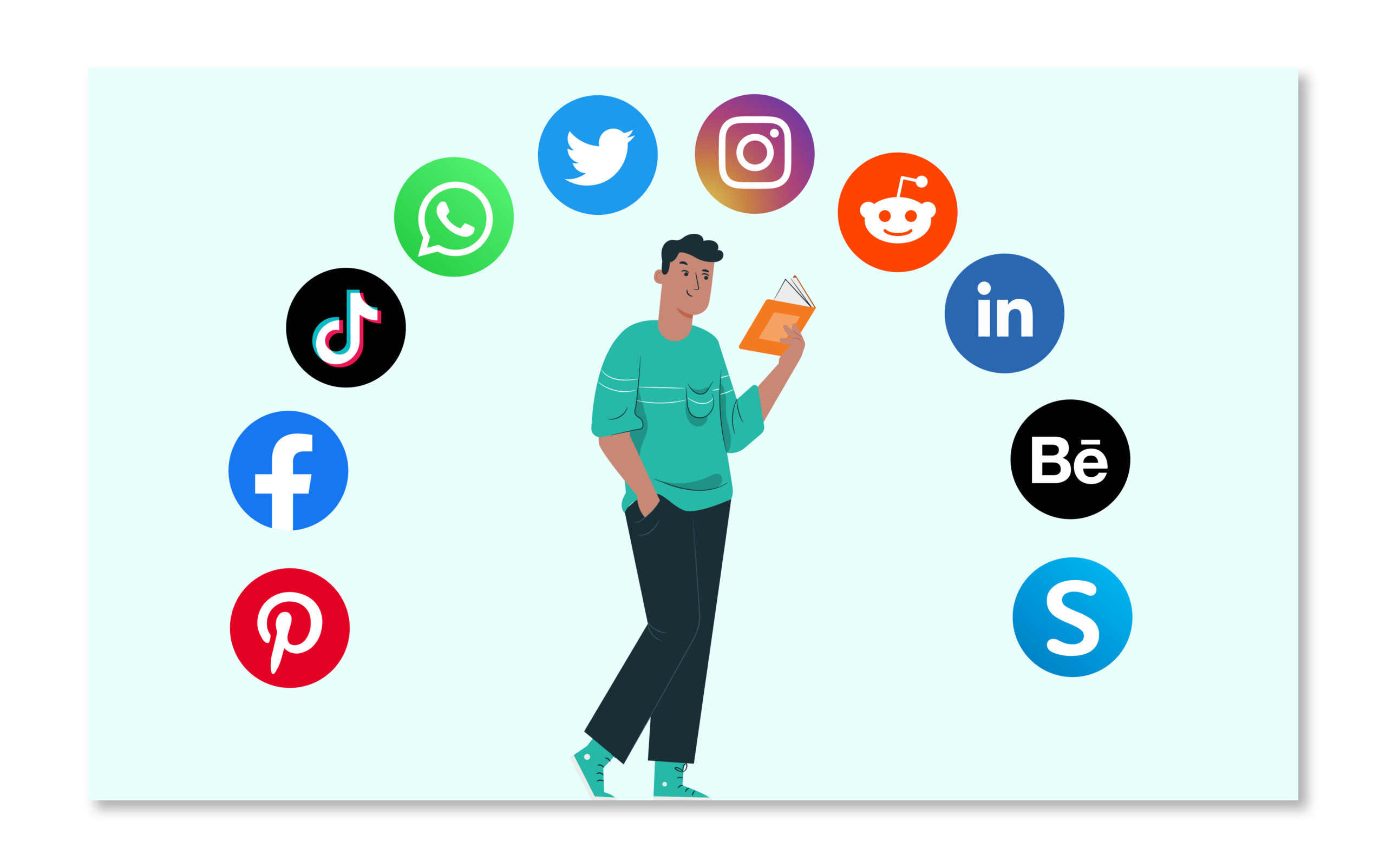 The Pandemic has simplified online education since YouTube is now many students' gateway to online education. Students may now access several courses and lectures from the comfort of their own homes. In addition, due to the accessibility of social media, students have access to a variety of materials.
Many individuals now live-stream their lectures on other websites, allowing students to acquire diverse knowledge. In addition, it enhances their understanding of the topic. They may even communicate with field experts to resolve their questions.
3. Helps in Developing good communication skills
Students' ability to communicate may improve or worsen as a result of their usage of social media. Professional educators generally agree that students' everyday social media usage is erasing boundaries between school and home. However, communicating effectively involves much more than just sitting in a classroom.
Many students find that the act of blogging, texting, or tweeting itself boosts their self-esteem. Students may feel more empowered when allowed to express themselves via these mediums. In addition, they have a powerful medium for spreading their ideas to others.
4. Helps in connecting and collaborating outside the classroom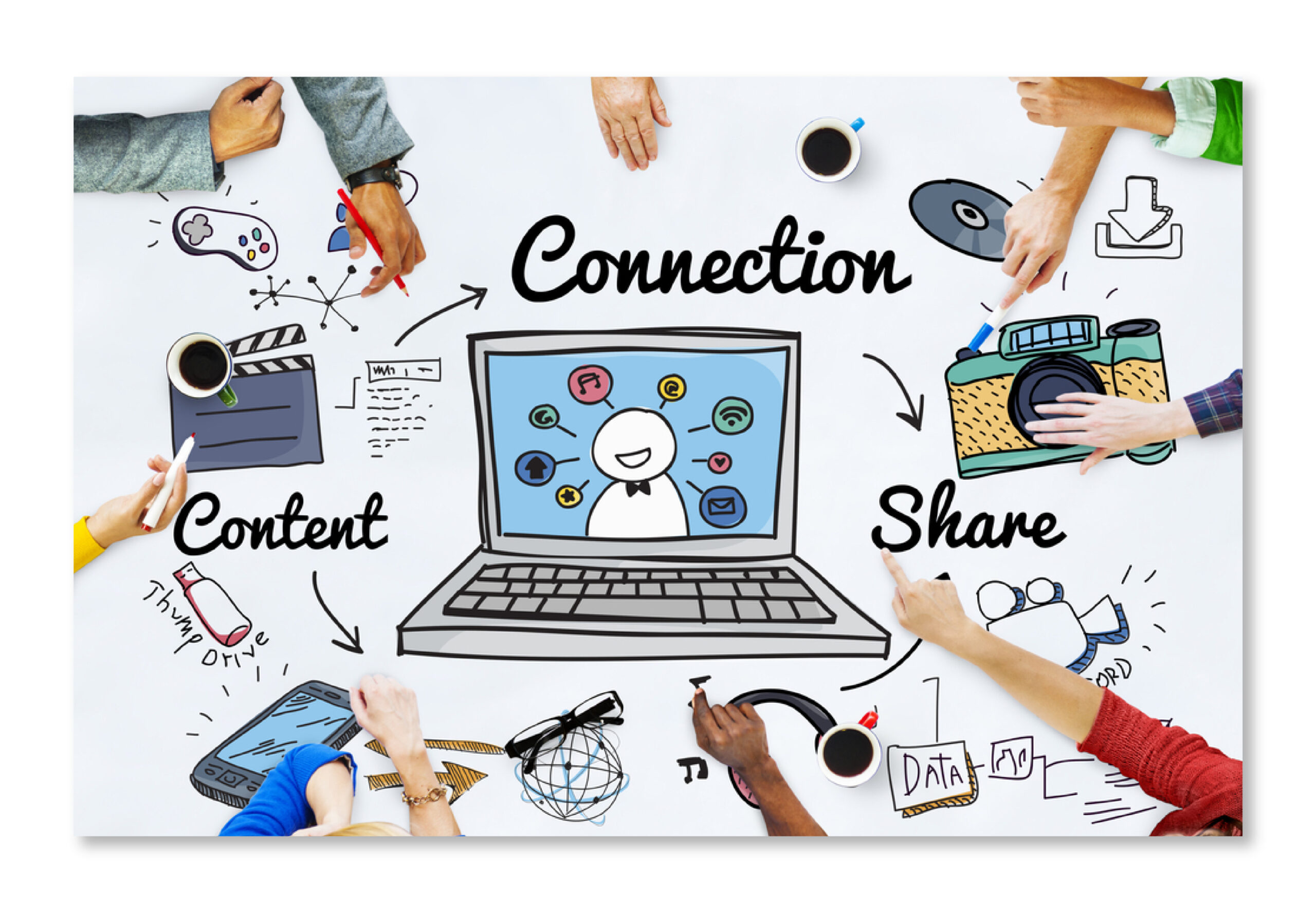 Education and online social networks are a natural fit if you want to interact with others and work together outside a traditional classroom setting. Students may get insight from
 one another by participating in online discussion groups and forums. They may interact with peers from all around the globe to gain comments, ask questions, and initiate debates.
Students may even attend conferences from different parts of the world. Video conferencing technology makes this scenario feasible. Some schools actively promote student-student international collaboration on social media initiatives. Students may gain a deeper understanding of their peers' linguistic and cultural backgrounds, which can make them aware of the culture.
5. Makes building networks easy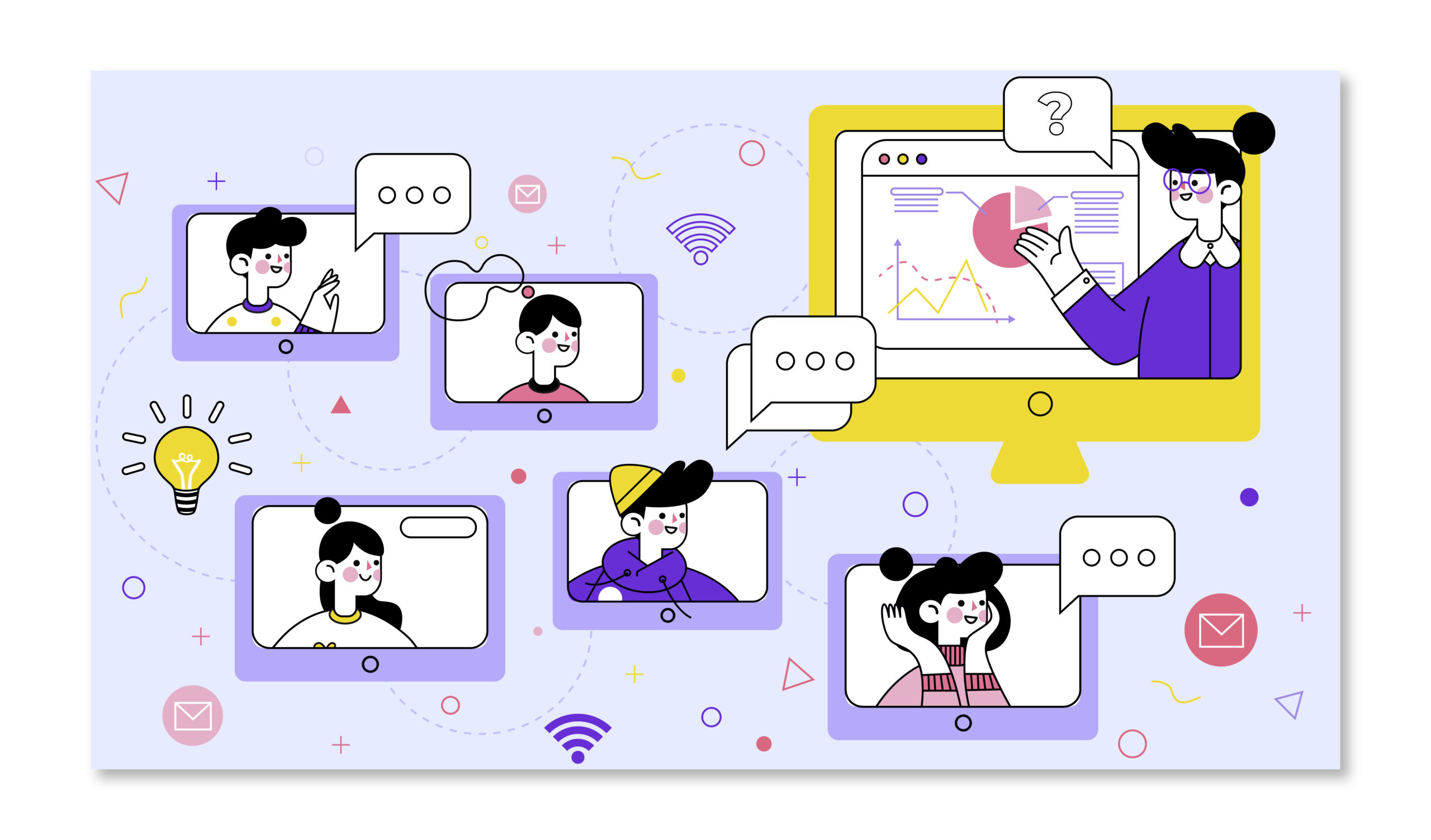 Most schools have a presence on LinkedIn, which can be very helpful when building a network. Students can start networking after they graduate. They can make a profile on LinkedIn and start connecting with people and building relationships. One of the benefits of connections is the chance to find a mentor.
By the time they graduate, they can already have a network of contacts if they join relevant LinkedIn groups while still in school. 
6. Provides credibility in the social domain
A rising number of secondary schools and colleges are providing students with the chance to communicate through social networking sites such as Facebook, Twitter, and YouTube. The school community now uses these platforms to keep students informed of critical news, facilitate fruitful conversations, and provide useful information to the students.
Social media makes it simpler for authorities to communicate with students. As a result, the institution comes in a stronger position to address the problems voiced by students with unique interests, and it helps in establishing a close bond with the student. 
6. Keeps parents and teachers informed
Regarding practical benefits, social media makes it easy for parents and teachers to share information quickly. Teachers can share information with parents by making a private group for them. For example, they might talk about field trips, special events, school projects, etc. Teachers can post updates, share assignments, and even live stream meetings on a Facebook group for the parents.
Twitter is also a good place to quickly remind parents when assignments are due or share links to useful resources. Teachers can use a certain hashtag on Twitter to start chats. Parents may be on Twitter daily, so it's easy for them to find out how their kids are doing in school. Pinterest's virtual pinboards excel in both use and aesthetics. Parents may learn more about their children's interests, hobbies, and reading progress via engaging bulletin boards. As a result, they'll feel like they have a greater stake in their education.
7. Marketing platform for educational institutions 
Social media is a great tool for educational institutions to reach prospective students. Educators may gain credibility as subject-matter authorities by participating in relevant online communities. Through their guidance, students may learn from genuine authorities. Schools may use social media to reach out to both present and potential students. By doing so, they will be able to address a wider range of student concerns and increase their level of participation and trust.
Institutions of higher learning might use encouraging and helpful blogs for their audience. Motivating kids to persevere in adversity is an ideal application of video content.
Conclusion
The success of collaboration may depend on how well people are educated and how well they use social media. In the last few decades, social media have become more popular as a free way to get and share information and ideas. Every social media platform can be used in various ways, from making it easier for parents and teachers to talk to each other and for students and professionals to work together across borders. In addition, teachers are increasingly using social media to help students learn and improve the classroom environment.
If some students do not use social media, they can receive assistance with their homework through AssignmentBro. In addition, they can hire a professional writer with education and expertise in management to do their assignments without any worries.
FAQs
Q. Can I use social media while studying for exam preparation?
Social networking is one of the barriers that can keep you from studying. So, if you have an important test, it's best to avoid social media because it can waste your time and keep you from learning.
Q. Should I use social media as a student?
The best way to improve your social skills is by using social media. Thanks to the social media platform's attractive design, students are more inclined to interact and take note of one another's strengths and abilities. In addition, students learn to be more accepting of each other and make good connections with their peers through audio and video tools.
Q. How can social media affect a student?
Students who spend too much time on social media are at increased risk for various mental health problems, including sleeplessness, eye strain, body image difficulties, depression, anxiety, and cyberbullying. 
Q. Does social media provide any benefits to students?
Social media allows students to express themselves online. It gives students the courage to express their opinions and advance their careers. In addition, social media enables students to communicate globally and helps them learn from peers and many others globally.