Creating a Feed
With SocialBu, you can create Feeds for your social accounts to make sure you never miss any of the messages or posts from your fans.
To create a Feed, go to the Feeds page by clicking on "Respond" on the left menu of SocialBu.

Click on the "New Feed" button to create a new feed.
It will ask you for the name of the feed. Enter a name and submit. The Feed will be created and you will be presented options to configure the feed.
You can select the social accounts that you want to add to this Feed. If you want to create the Feed for a Team, you can select a Team instead. Selecting a Team will add all of the Team accounts to this Feed.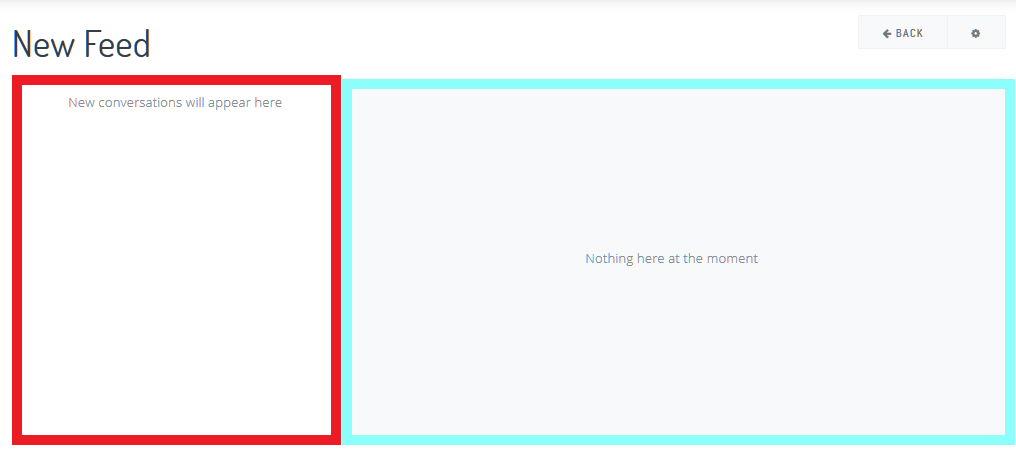 A newly created Feed may not have anything for you yet. When there is a new message or a post, it will show on the Feed. The left side will show all the conversations while the right side of the Feed will load the whole conversation when you select one from the left side.
---
Responding
You can respond to messages, posts or tweets, and comments from your social media audience. Each item will be populated on the Feed where you can respond.
For private messages, you can reply to the messages. However, for posts (facebook), your reply will be sent as a comment on the post. If you are replying to a tweet or mention, you reply will be sent as a tweet in reply to the original tweet.