Scheduling and Publishing Posts
SocialBu allows you to publish content to your multiple social media accounts. You can effectively create and publish posts to different networks using SocialBu.
To publish posts, click on "Publish" in the left menu of SocialBu. This will take you to the post composer where you can write your post.

You can write the content you want to post, select social media accounts and you are done. You can either schedule the post or post right now. The post composer also lets you attach an image if you want to post an image.
Note that if the post contains a link, it will automatically be posted as a link post to the social networks where its supported.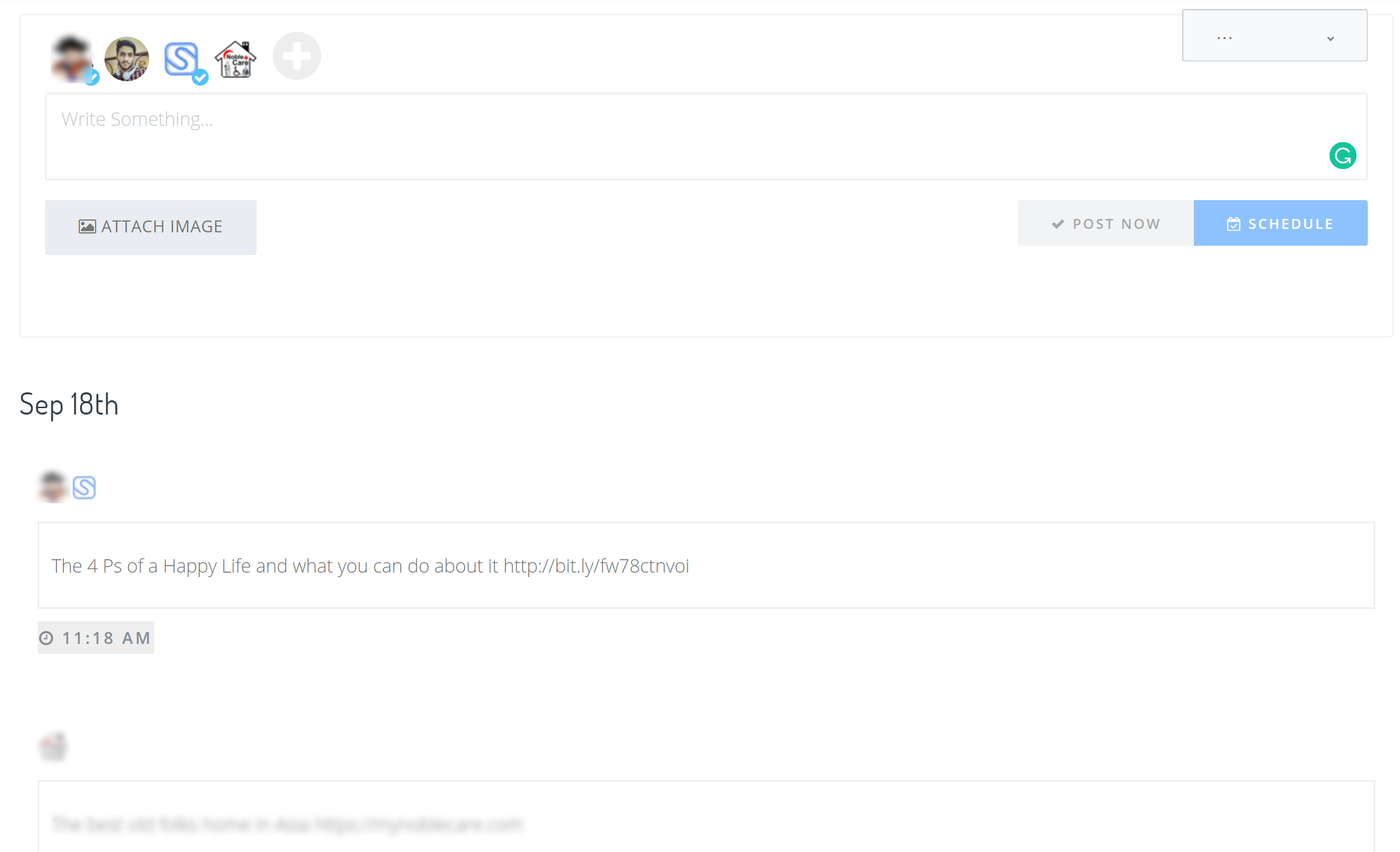 Your scheduled posts show below the post composer. All your scheduled posts appear grouped by the day they will be published on.

If you wish to edit the content of a scheduled post, you can do so by clicking on it. You can also publish a scheduled post by clicking the post now button which appears when you hover over the scheduled post.